Warren Edward Buffet is an Great Entrepreneur, American Business magnate, investor, and philanthropist. He is widely considered the most successful investor of the 20th century. Buffet is the primary shareholder, chairman and CEO of Berkshire Hathaway and consistently ranked among the world's wealthiest person in 2008 and as the third wealthiest person in 2011. In 2012, American magazine Time named buffet one of the most influential people in the world.
Buffet is called the 'Wizard of Omaha', 'Oracle of Omaha' or the 'Saga of Omaha' and is noted for his adherence of the value investing philosophy and for his personal frugality despite his immense wealth, buffet is also a notable philanthropist, having pledge to give away 99 percent of his fortune to philanthropic causes, primarily via the Gates Foundation on April 11, 2012, He was diagnosed with prostate cancer, for which he completed treatment in September 2012.
Warren Buffet: Inspiring thoughts and little introduction of his Life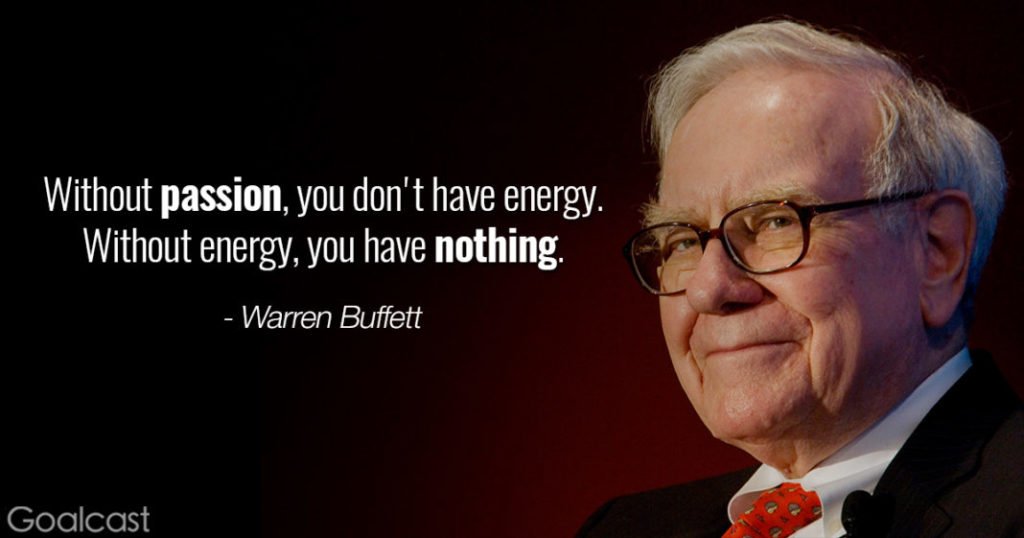 Buffet married Susan Buffet in 1952. They had three children- Susie, Howard and Peter.
In 1999, Buffet was named the top money manager of the 20th Century in a survey by the Carson Group, ahead of Peter Lynch and John Templeton. In 2007, he was listed among Time's 100 most influential people in the world. In 2011, President Barack Obama awarded him the president Medal of Freedom. Most recently, Buffet along with Bill Gates, was named the most influential global thinker in Foreign policy's 2010 report. Now here i am going to share some inspiring thoughts of Warren buffet.
Inspiring Thoughts by Warren Buffet
1- It takes 20 years to build a reputation and five minutes to ruin it. If you think about that, you'll do things different.
2- Rule No. 1: Never lose money. Rule No. 2: Never forget rule No. 1
3- You do things when the opportunities come along. I've had periods in my life when I've had a bundle of Ideas come along, and I've had long dry spells. If I get an Idea next week, I'll do something. If won't do a damn thing.
4- It's better to hang out with people better than you. Pick out associates whose behavior is better than you yours and you'll drift in that direction.
5- I buy on the assumption that they could close the market the nest day and not reopen it for five years.
6- The investor of today does not profit from yesterday's growth.
7- We simply attempt to be fearful when others are greedy and to be greedy only when others are fearful.
8- Risk is a part of God's game, alike for men and nations.
9- Wide diversification is only required when investors do not understand what they are doing.
10- Time is the friend of wonderful company, the enemy of the mediocre.
11- Today people who hold cash equivalents feel comfortable. They shouldn't. They have opted for a terrible long-term asset, one that pays virtually nothing and is certain to depreciate in value.
12- The smarter the journalists are, the better off society is. For to a degree, people read the press to inform themselves-and the better the teacher, the better the student body.
13- It's far better to buy a wonderful company at a fair price than a fair company at a wonderful price.
14- Whether we're talking about socks or stocks, I like buying quality merchandise when it is marked down.
15- Price is what you pay. Value is what you get.
16- I always knew I was going to be rich. I don't think I ever doubted it for a minute.
17- Your premium brand had better be delivering something special, or it's not going to get the business.
18- You only have to do a very few things right in your life so long as you don't do too many things wrong.
19- When you combine ignorance and leverage, you get some pretty interesting results.
20- I don't look to jump over 7- foot bars; I look around for 1-foot bars that I can step over.
21- Look at market fluctuations as your friend rather than your enemy; profit from folly rather than participate in it.
22- In the business world, the rear-view mirror is always clearer than the windshield.
23- The business schools reward difficult complex behavior, but simple behavior is more effective.
24- A public-opinion poll is no substitute for thought.
25- Should you find yourself in a chronically leaking boat, energy devoted to changing vessels is likely to be more productive than energy devoted to patching leaks.
26- Risk comes from not knowing what you're doing.
27- Chains of habit are too light to be felt until they are too heavy to be broken.
28- Of the billionaires I have known, money just brings out the basic trait in them. If they were jerks before they had money, they are simply jerks with a billion dollars.
29- We always live in an uncertain world. What is certain that United States will go forward over time?
30- Limitations live only in our minds. But if we use our imagination, our possibilities become limitless.