'RV' is the common abbreviation of 'recreational vehicle'- a motor vehicle or trailer that includes living quarters designed for accommodation. An RV can be a motorhome, a campervan, a coach, a caravan, a fifth-wheel trailer, a popup camper, or a truck camper.
This article is going to take a look at how the RV has evolved over time, provide some history on the origins of the RV, and explore how advancements in vehicular technology have revolutionized the modern RV.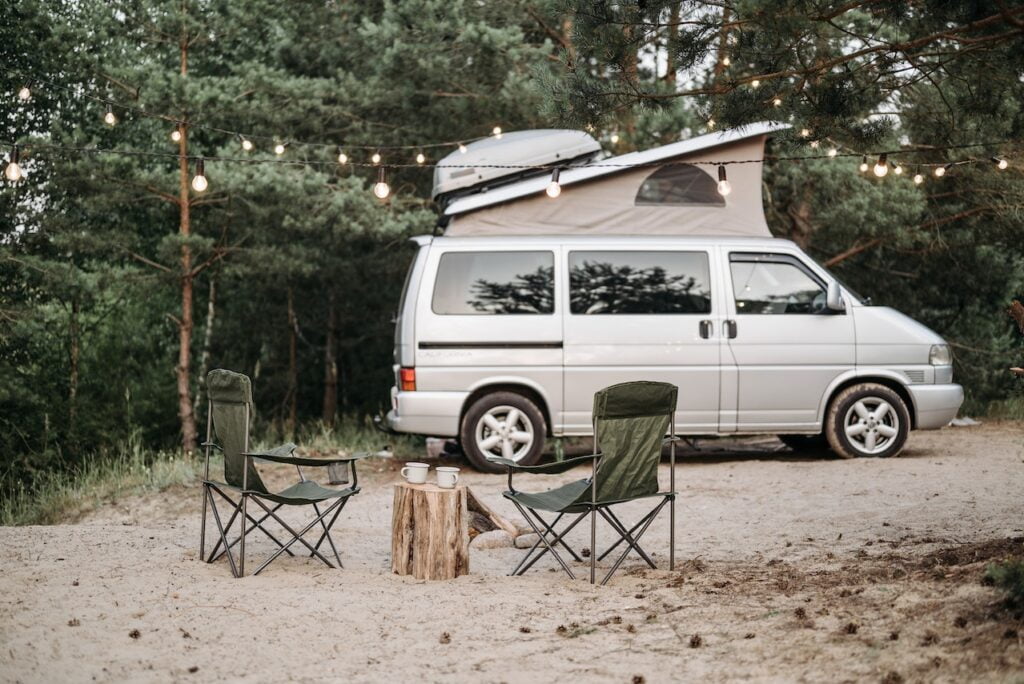 Early Years
Technically, the very first RVs were horse-drawn and came into use in the latter part of the 19th century as continuations of public transport caravans, gypsy vardos, ambulance wagons, and sheep herders wagons. Then came the Bristol Wagon Works Company in 1884, which led to the UK's Gentlemen Gypsy movement and The Caravan Club in 1907.
Motorhomes
In the 1950s and 1960s, motorhomes began to appear. These were fully self-contained vehicles that included both living quarters and a motorized chassis. They ranged in size from small camper vans to large bus-like models. Motorhomes were a significant improvement over early RVs, as they provided a fully integrated living space and motorized chassis. They were also designed to be more comfortable and convenient for extended travel and living.
Fifth Wheel Trailers
Fifth-wheel trailers were first introduced in the 1960s. They are towed by a pickup truck and have a gooseneck hitch that sits over the bed of the truck. This design allows for a larger living space than a traditional travel trailer. Fifth-wheel trailers offer more living space than conventional travel trailers, as they are designed to be towed by a pickup truck using a specialized hitch that mounts over the truck bed.
Popup Campers
Popup campers gained popularity in the 70s and are a lightweight and affordable option for people who want to camp but don't want to invest in a full-size RV. They can be towed by most vehicles and are easy to store when not in use. They typically feature a tent-like structure that pops up to create additional living space.
Smart Technology
Many modern RVs are equipped with smart technology that allows owners to control everything from lighting and temperature to entertainment systems using a smartphone or tablet. This makes it easier to manage and personalize the RV experience, even when you're away from home. What's more, with the dawning of the internet and advancements in tech, it's also easier to transport RVs around the country – sites like https://www.shiply.com/us/rv-transport let people seek specialist RV transport services from shipping companies, which can move this type of vehicle practically anywhere across the nation.
Class A, B, and C Motorhomes
The concept of classifying motorhomes based on size and amenities became popular in the 1980s and 1990s, with the introduction of the Class C motorhome being one of the most significant advancements during this period. Class A motorhomes are the largest and most luxurious type of RV, often featuring multiple bedrooms, bathrooms, and high-end amenities.
They can be up to 45 feet long and can cost hundreds of thousands of dollars. Class B motorhomes, or camper vans, are the smallest and most compact, often featuring a basic kitchen, bed, and toilet. Class C motorhomes are mid-sized and offer a compromise between luxury and affordability, typically featuring a separate bedroom, bathroom, and kitchen.