SEO Tools is the most important thing for your blogging Business Website. Period! If you use the leverage of SEO you can either use an SEO expert, a paid web service or you can train yourself and be an expert (Doh!). But you got Free SEO tools/services which make the magic happens without spending a time. Here is a  massive list of the best SEO Tools, including links to the website, a short description, function, and whether or not it is free/paid seo tools. Of course, as always, this is merely an introduction – if you are interested in a SEO Tools, Tips, Tricks. We encourage you to visit the actual website to see all of what it offers.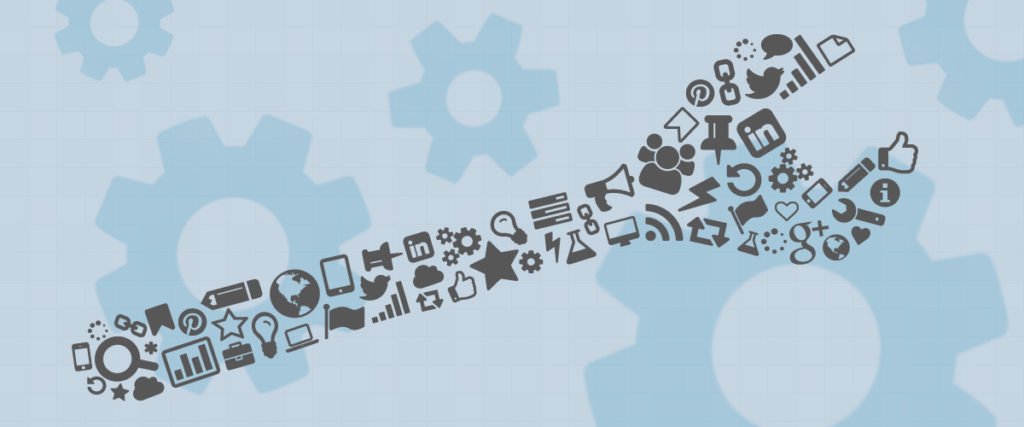 Top Free SEO Tools for Google Ranking
Most of the SEO tools paid ones have trial period, try before buy options. But so many of them are FREE to use forever. And if you have any other tools to add, let us know in the comments, and we'll put it in the bellow list!
List of useful SEO Tools
IP Address Number Converter: Convert IP Address to IP Number and vice versa.
Bulk Check Domains: Bulk Domain Checker tool to check the Google Page Rank, Domain Authority (via Open Site Explorer) and MozRank (via SEOmoz) just typing in your URL the once.
Domain-whois-lookup: Get information about the web host, IP address, name servers & more
Domain Tools:
Wayback Machine: With this seo tools – see the history of your website or your competitor's site
BuiltWith: Find what technology any website was built with – competitive analysis
SEO Tools For Web Analytics:
AlexaAnalytics and demographic data about any website
Analyse SEO: Find page speed, and view descriptions, titles, and more
Anchor Text Over Optimization Tool: Type in URL and get full report of potential bad SEO links
Bing Webmaster Tools: Like Google Webmaster Tools but for Bing
Chartelligence: Overlays extended business information on charts.
CircleCount: Powerful analytics seo tools for G+
GetListed: Scores your local SEO and gives actionable next steps
Google Analytics: Website analytics, by Google
Google Analytics API: For building custom reports and tools, and pulling data straight into Excel or Google Docs.
A Google Analytics Debugger: Loads the debug version of the Google Analytics Javascript for all sites you browse using Google Chrome.
Google analytics plugin: Allows you to track your blog easily and with lots of metadata.
Google Webmaster: Suite of diagnostic and health tools for site owners.
Infogr.am: Easily create graphics and data visualizations.
Lxrmarketplace: Analyze your landing page URLs and find out which landing pages are not working
Marketing Grader: To get a quick overview of current state of online marketing.
Meta Tag Analyzer: SEO tools to help webmasters analyze their web pages and Meta Tags
Mobilio Development: Desktop tool for crawling websites and seeing how spider sees a site
Moz Analytics: Dashboard of all your important marketing data in one place with actionable analytics
MozCast: Daily weather report of SERPs changes
Mozcheck: Retrieves Moz.com data (E.g. page and domain authority) for URLs on bulk
Mozscape API: Mozscape API and data
nTopic: Gives your content a relevancy score and offers keyword suggestions to improve it.
Raven Tools: This SEO Tools set for online marketing campaigns.
Yoast WordPress SEO Plugin: SEO plugin for WordPress
Link Building Research SEO Tools:
Browser Extension For SEO:
Agent Switcher extension: Adds a menu and a toolbar button to switch the user agent of a browser.
Browseo: A web app that allows you to view any webpage without distractions caused by styles.
MozBar: SEO tools allows for dozens of tasks done in your browser.
Email Management Tools:
Link Shortening SEO Tools:
Bitly: Link shortening plus analytics
Broken Links Checker Tools:
HTML Tools For SEO Check:
Social Media SEO Tool:
SEO Tools For Video:
Website Speed Checking and Improving Tools:
Multi SEO Tools:
CognitiveSEO: Suite of tools like backlink checking, rank tracking and more
Competitive Intelligence Insights:
Compete:  Competitve analysis and data intelligence.
Content Generation/Promotion:
Cookie Consent Plugin:
Duplicate Content Checker:
Site Crawler:
CrawlerFX:  A site crawler that reviews a site's SEO in 1-2 minutes
Hosting and DNS:
Improve Images SEO Tools:
Easel.ly:  Free tools for creating and sharing inforgraphics
Piktochart: An easy infographic generator.
Robots Text Checker:
Frobee Robots.txt Checker:  checks your robot.txt file for errors
Maps:
Google Map Maker: Contribute to public map information, which may be shared and incorporated into Google Maps.
Penalty Checker:
Google Penalty Checker  :  Find out which Google update impacted your website in 2 minutes or less.
Panguin Tool  : Links with GA to see if you've been hit with a penalty, and if so which one.
Single Page SEO Tools:
Page Grader:  Page Grader
Productivity Check:
IFTTT:  Allows you to create automatic triggers between various apps
Multi Tools:
Organic Keyword Research Tools:
Webpage SEO Monitoring Tools:
Lxrmarketplace: Tracks change happening on your competitors' webpages, at the frequency of your choice.
Rank Tracking:
Backlink Analysis:
RankCracker: MatthewWoodward's tool for collecting competitor backlinks and how to replicate them.
Sitemap Generator:
Know More About Search Engines:
In order to reach the top of the search engine results page (SERPs) and stay there in 2015-2016 and beyond, your website must deserve to be there. It needs to be the best in class. It must offer the best user experience in that niche. Fortunately, there are a number of free SEO tools that can help you achieve that goal.