In today's rapidly changing business landscape, efficient and effective communication has become the cornerstone of any successful customer service strategy. To compete in the global market, companies need to leverage sophisticated technology solutions that enable them to interact with customers across a variety of channels while keeping their agents engaged and productive.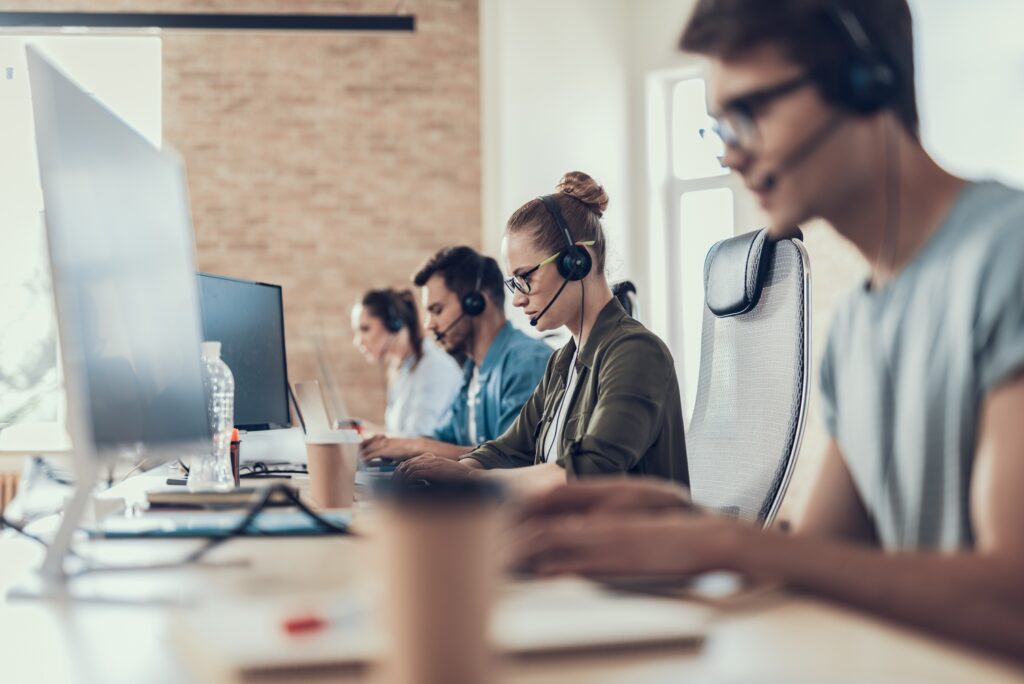 That's where Salesforce Service Cloud Voice comes in – a powerful cloud-based service that seamlessly integrates telephony and AI-powered voice capabilities into the Salesforce service platform. In this blog, we'll dive deeper into the features and benefits of Salesforce Service Cloud Voice and explore how it can transform your contact center operations.
What is Service Cloud Voice?
Service Cloud Voice enables companies to seamlessly integrate CTI into their existing Salesforce infrastructure. This CTI solution offers a variety of powerful tools for agents, ensuring that they can provide world-class service every time a customer calls.
AI-powered insights enable managers to easily identify customer patterns and trends, further improving the overall customer experience.
How it can help contact centers
Customers expect personalised and proactive service, and companies need to deliver on this expectation if they want to retain customers and maintain a good reputation. This is where service cloud voice can help contact centers. By using Salesforce platform, agents can quickly and intelligently handle calls, reducing average handle time and improving overall efficiency.
In addition, service cloud voice can help companies manage high call volumes, ensuring that customers are always able to get the help they need, when they need it.
Overview of Salesforce Service Cloud Voice
Salesforce Service Cloud Voice is not just any ordinary contact center. It is a futuristic technology that will revolutionise the way we interact with customers. The platform is designed to integrate real-time phone calls, digital channels, and customer relationship management data into a single, centralized console.
This means that businesses can now have a holistic perspective of all customer interactions, ensuring more personalized and efficient service. The platform is also intelligent, using artificial intelligence and natural language processing to help agents navigate complex customer queries.
Features and Benefits of Salesforce Service Cloud Voice
Embedded Call & Agent Status Control
The embedded call and agent status control is undoubtedly an impressive addition to Salesforce's suite of tools, and the cherry on top? The real-time transcription feature.
Watching it in action during its unveiling at Dreamforce was a jaw-dropping experience, as it made troubleshooting and collaboration seem almost effortless. As much as it looks like pure magic, it also packs a powerful punch in terms of streamlining your case process.
Voice Call Record
Another significant benefit of Salesforce service voice cloud is the ability to record voice calls. With SCV, not only can you access transcription records, but you can also automatically save a recording of the call for later review.
This feature is incredibly handy for businesses looking to train their customer service representatives or analyze customer interactions. And the best part is, you can play back the recording straight from the Voice Call Record, making it easy to access and analyze at any time.
Real-Time Transcription
Real-time transcription is a game-changer for Salesforce users who rely on the service cloud voice. It has the ability to provide a conversation transcription while the call is happening, which helps agents stay more focused on the caller's needs and respond in a more timely manner.
This transcription broke out to identify the different speakers, and also automatically save and link to the Voice Call record for future reference. This level of detail and accuracy not only saves time and increases productivity but also improves the overall customer experience.
How b+s Connects Unify CISCO Contact Center and Salesforce Service Cloud Voice
In today's world of customer service, providing a personalized experience is absolutely essential for success. That's where Bucher Suter comes in. b+s connects unify Cisco Contact Center with Salesforce Service Cloud Voice, which allows organizations to seamlessly integrate the two platforms, creating a unified customer service hub that is tailored to meet the specific needs and values of each organization.
This means that agents can provide a truly individualized experience for each customer they interact with, building rapport and trust that translates into long-term loyalty. With b+s, organizations can ensure that their customer interactions are efficient, effective, and, most importantly, memorable.
Conclusion
As demonstrated, Salesforce Service Cloud Voice is an innovative cloud solution for contact centers that provides powerful features and capabilities such as Embedded Call & Agent Status Control, Voice Call Record, and Real-Time Transcription. It can help contact centers solve customer queries in a more efficient and accurate way, saving time and money in the process.
Additionally, b+s Connect offers solutions for integrating CISCO Contact Centers with Salesforce Service Cloud Voice, further improving organizations' customer service efficiency.