Adding vinyl decals to your car is a fantastic way to express your individuality and give your car some personality. With printable vinyl, you can easily create custom designs that are unique to you and make your car stand out on the road.
According to a report by GlobeNewswire, the printable vinyl films market is expected to undergo a compound annual growth rate (CAGR) of 5.10% from 2023 to 2030. This growth is driven by increasing demand for printable vinyl films in the automotive industry, as well as the rise in the popularity of personalization and customization.
So, if you're looking to add some personality to your car, printable vinyl decals are a great way to do it. In this article, we will go over some tips and ideas for adding personality to your car with printable vinyl decals.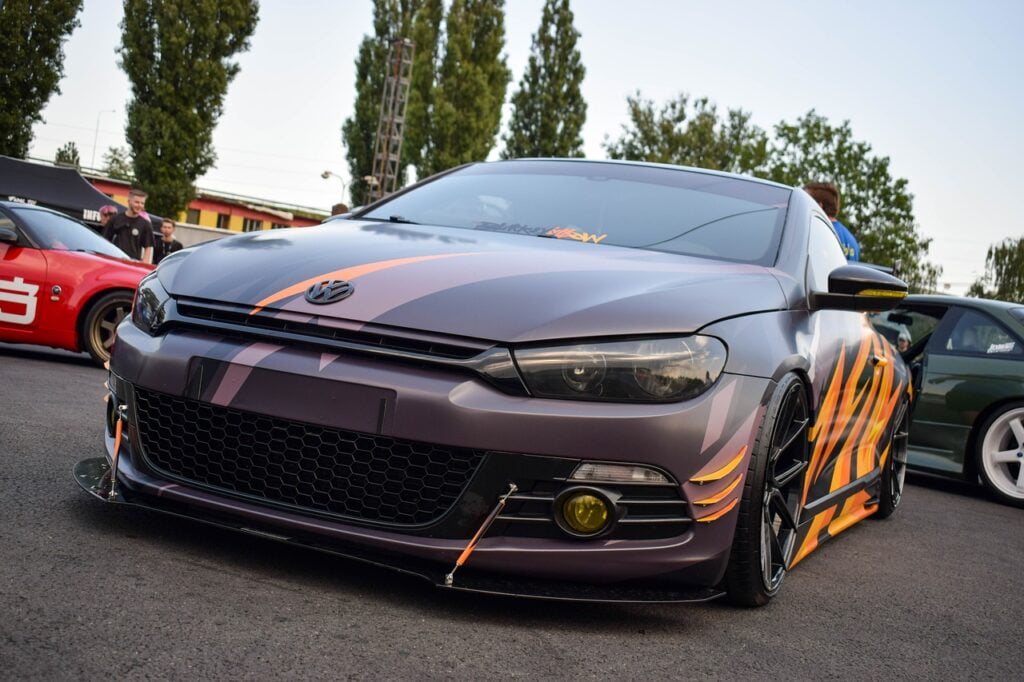 Choosing the Right Vinyl
When it comes to designing vinyl decals for your car, it's essential to choose the right type of vinyl for your car's needs. Heat transfer vinyl and adhesive vinyl are the two main types available.
Adhesive vinyl is more durable and weather-resistant, making it the better choice for outdoor use. It's also easier to apply to your car's exterior. On the other hand, heat transfer vinyl is softer and more flexible, making it a great option for your car's interior, such as custom designs on your car seats, floor mats, and dashboard.
It's important to avoid using removable craft vinyl for your car decals, as it may not last for long periods of time. Instead, opt for durable permanent outdoor vinyl that can withstand extreme weather conditions like rain, heat, frost, and snow. When applying your vinyl decals, there are several tips you should keep in mind to ensure a smooth and long-lasting application.
Designing Your Decals
The great thing about printable vinyl is that you can create custom designs that are unique to you. You can use design software like Adobe Illustrator or Canva to create your decals, or you can download pre-made designs from websites like Etsy or Creative Market.
When designing your decals, keep in mind the size and placement of your decals on your car. You don't want your decals to be too big or too small, and you want to make sure they're placed in a visible and tasteful location.
Printing Your Decals
Once you've designed your decals, you need to print them on the printable vinyl. You can use a regular inkjet printer to print on printable vinyl. However, it's important to note that printable vinyl is not waterproof. If you're going to use your decals on the exterior of your car, you need to use a clear waterproof sealant to protect the vinyl from the elements.
Applying Your Decals
Vinyl decals are easy to apply to your car, but they do require patience and attention to detail. Here are the steps to apply your decals:
Make sure the surface you're going to apply the decal to is clean. Use soap and water to remove any dirt, grime, or wax from the surface.
Measure and position your decal on the surface. Use masking tape to hold the decal in place.
Remove the backing paper from the decal. Be careful not to touch the adhesive side of the decal with your fingers.
Use a squeegee or credit card to smooth out the decal on the surface. Work from the center outwards, pushing out any air bubbles.
Remove the transfer tape slowly and carefully. Make sure the decal is sticking to the surface.
Let the decal dry for at least 24 hours before washing or driving your car.
Ideas for Vinyl Decals
Now that you know how to apply vinyl decals to your car, let's look at some ideas for designs.
Custom Monogram – Add a custom monogram of your initials to the back of your car.
Favorite Quote – Display your favorite quote on your car's windshield or back window.
Sports Team – Show your team spirit by adding your favorite sports team's logo to your car.
Animals – Add a cute animal decal to your car's rear window or bumper.
Landscape – Add a landscape decal to the side of your car to make it look like you're driving through a scenic view.
Adding vinyl decals to your car is a fun and creative way to add personality and style to your ride. With printable vinyl, you can create custom designs that are unique to you. Just remember to choose the right type.