The Argo Museum Volos Greek. Inspiring Architecture prepared by Not A Number Architects. Before we go for more detail about The Argo Museum Volos Greek and it's architectural part we aware some historical part of argos.
The Argo museum dedicated to the legendary adventure of Jason and the 50 Argonauts. In search of the Golden Fleece will house a replica of a penteconter (a galley with one tier of 50 oars, 25 on either side) built in 2008 in the central Greek city of Volos.
The new argo museum volos greek was built with Bronze Age replica tools, following designs for warships during the Mycenaean era, Aand set sail on a two-month journey to Venice simulating parts of the mythical expedition of Jason and his heroic company.
Inspiring Architecture Of Argo Museum Volos Greek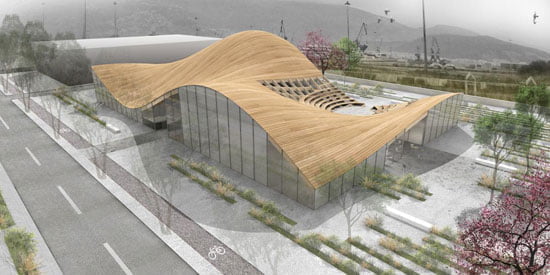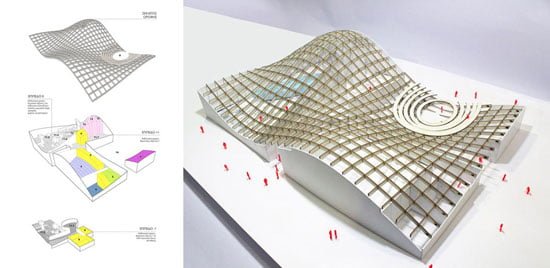 The space of the argo museum volos greek is defined by a square plan and a double-curved wooden roof. The surface of the roof is undulated in an attempt to organize the basic museum program but also to explore additional programmatic possibilities.
The two highest peaks of the roof make room underneath for the penteconter and an IMAX theater whereas the lowest point dissolves into the ground forming an outdoor amphitheater with a view towards Mount Pelion.
Around the amphitheater a semi-covered "stoa" is formed offering an outdoor extension for the cafe and the foyer of the theater. The structure of the roof consists of large scale timber frames made out of glued laminated timber beams.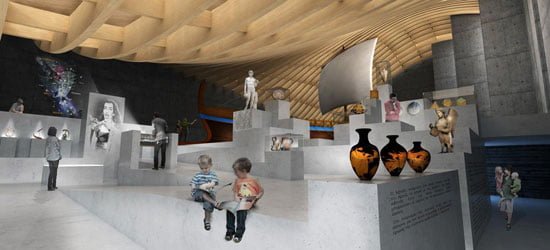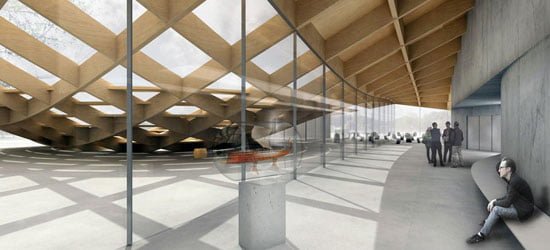 The circulation in the main exhibition space is structured as a narration of the legendary expedition of the Argonauts.
Starting with a descent through a ramp into an underground round chamber the visitor submerges into the time of heroes and epic journeys beyond the then known world. A round hole on the roof allows for a glimpse of the Argo ship from beneath.
The path then continues with a gradual ascent through daedal stepped levels symbolizing the different encounters of the Argonauts' famous voyage towards Colchis, while Argo reveals itself gradually in the background.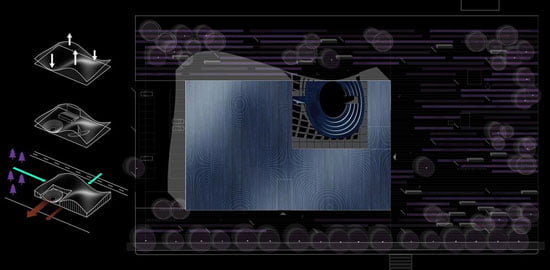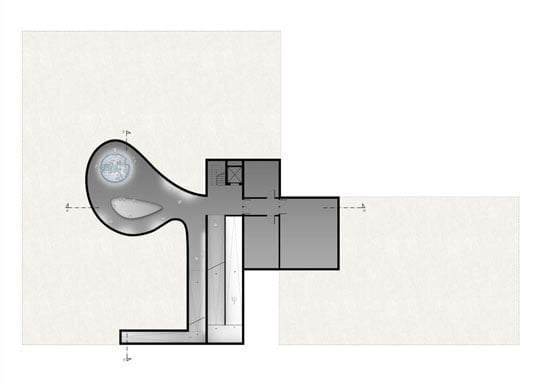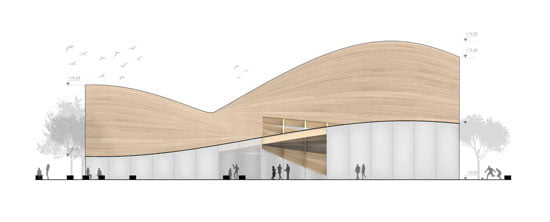 Architect : Not A Number Architects – NaNA
Design period: 2013
Location: Volos, Greece
Type: Competition
Area: 2.500sqm
Architect in Charge: Ermis Adamantidis, Dominiki Dadatsi
Design Team: Maria Avramidou, Aliki Iosafat, Nikos Koutroulos, Naya Moutaftsi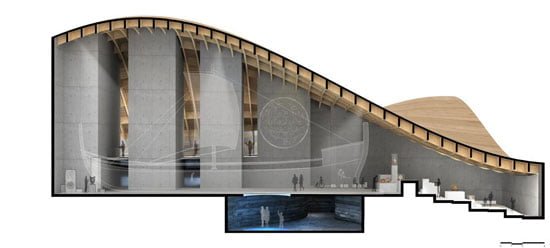 So, friends this is some interesting architectural exploration of the Argo Museum Volos Greek | Inspiring Architecture.
Ref : plusmood.com, nan-a.eu,