Best Example of Contemporary River Facing House Architecture: A multi-level modern home. design by Studio Dwell, in Wayne, Illinois. In this river facing contemporary house design has family area on upper level. And bedrooms, or private areas below it planned. Contemporary River Facing House Architecture create with exposed concrete base. And above that base, architect using anodized aluminum panels for modern look and feel. Some use of wood create visual contrast between exposed concrete and aluminum cladding.
Contemporary River Facing House Architecture in Exposed Concrete and Aluminum Cladding
Modern Elevation with straight cut line. Box elevation with cladding finishes.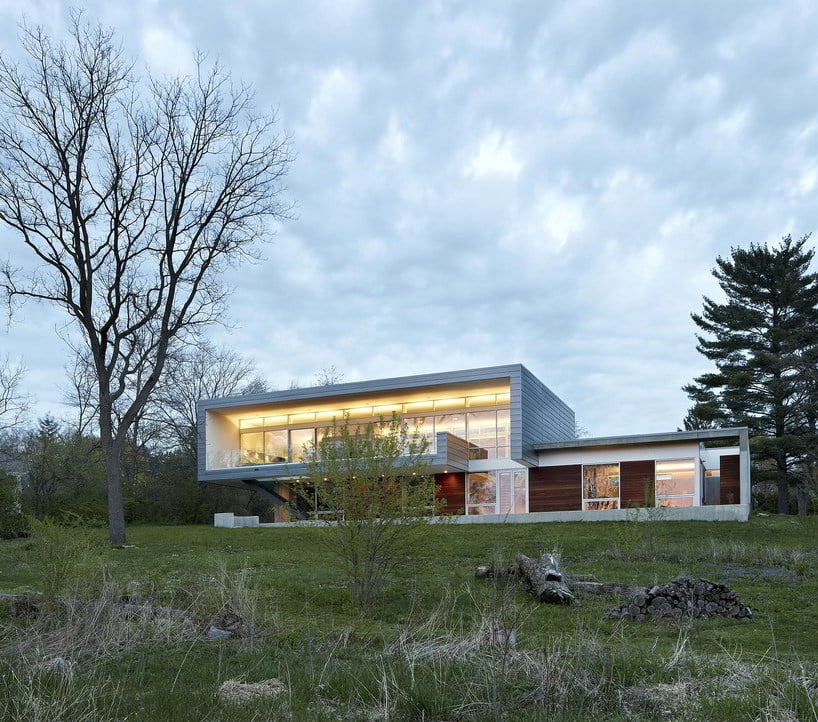 Main Entrance ramp with wooden flooring, and side railing make out of exposed concrete.
House Facing River Feng Shui.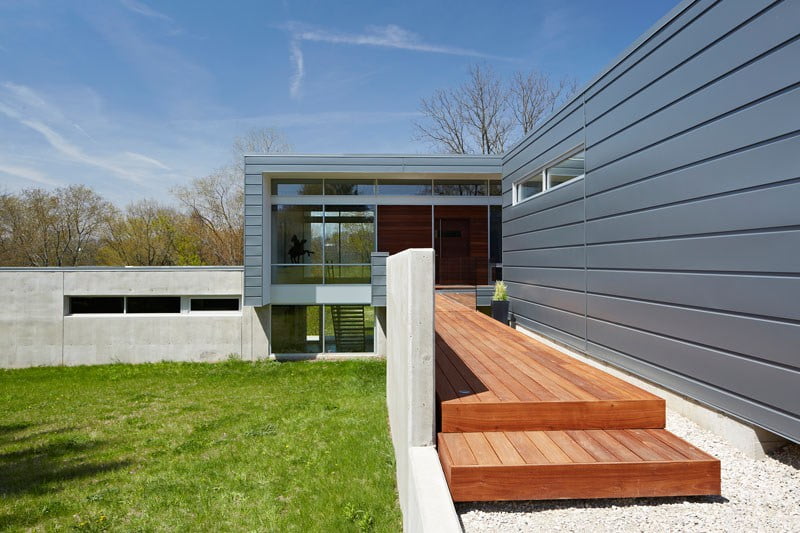 Use of glass with aluminum framing give likeness in building space.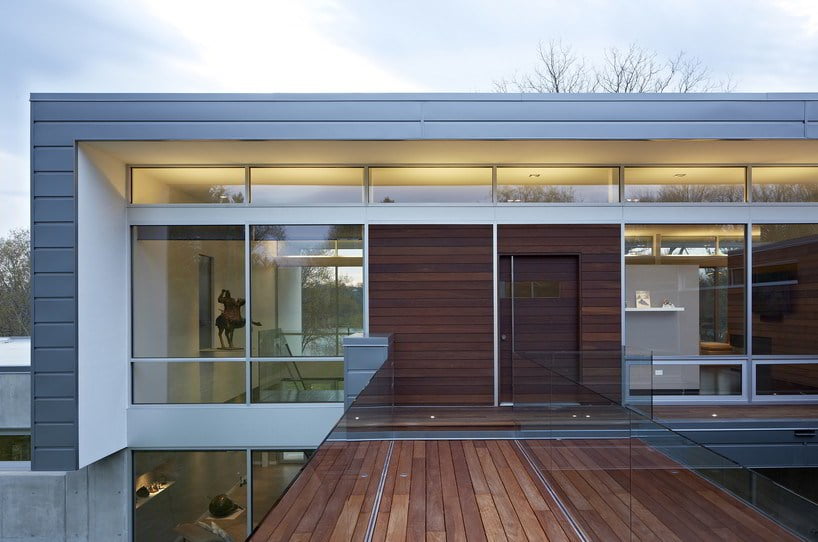 Concrete Base to rest above box of house plan.
Apartments Facing River Home.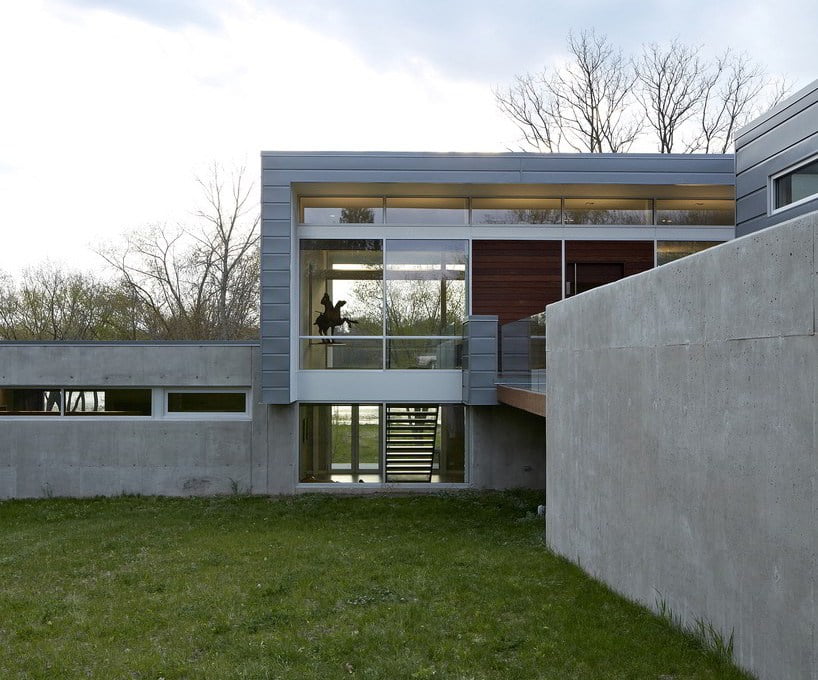 The 'contemporary river facing house architecture' is located on a quiet, nature filled plot, overlooking the fox river. a fairly compact structure, the dwelling features a simple, modern palette of sustainable and long lasting materials.
Architectural design was completed by Chicago based studio dwell. With the goal of creating an intimate connection between residents and surrounding context.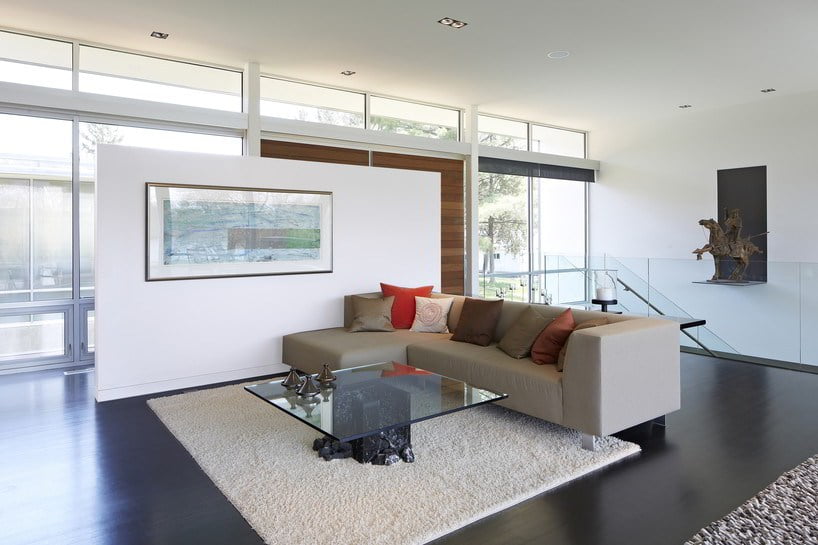 Little bit of non professional touch of interior finishes of the house.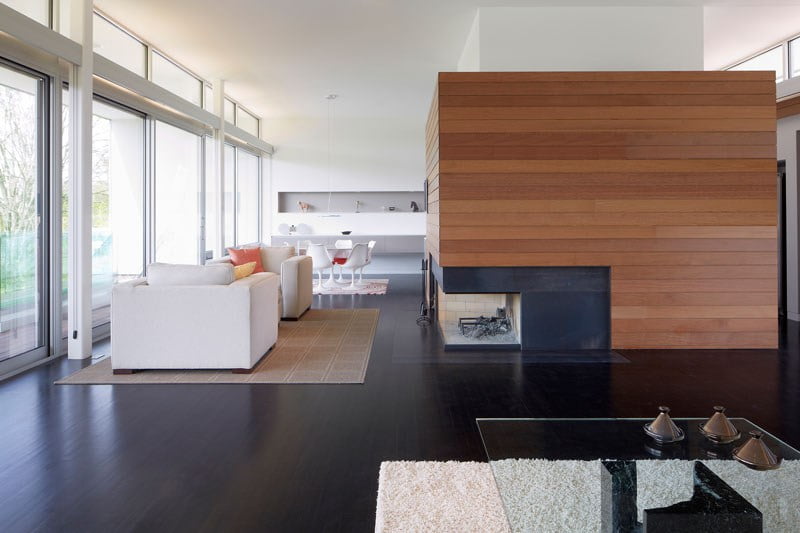 Cantilever part of house give floating effect over the backdrop of lake.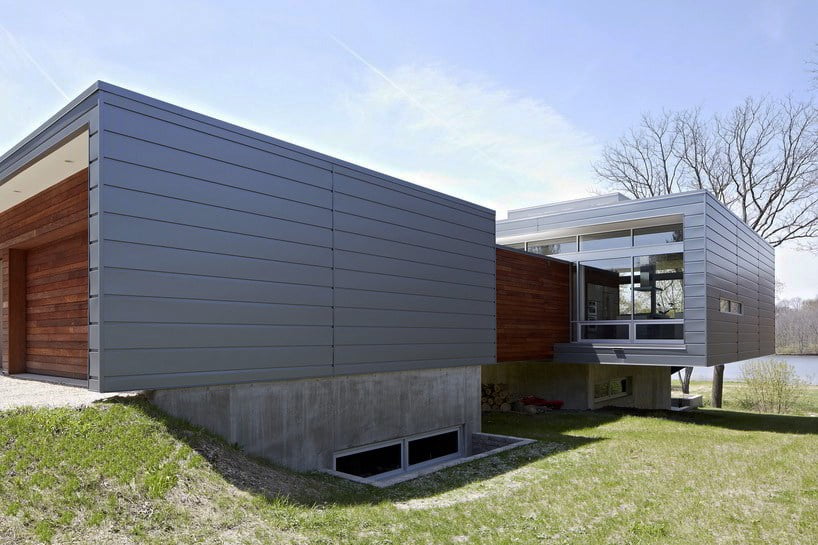 Metal stair with glass railing design for this house.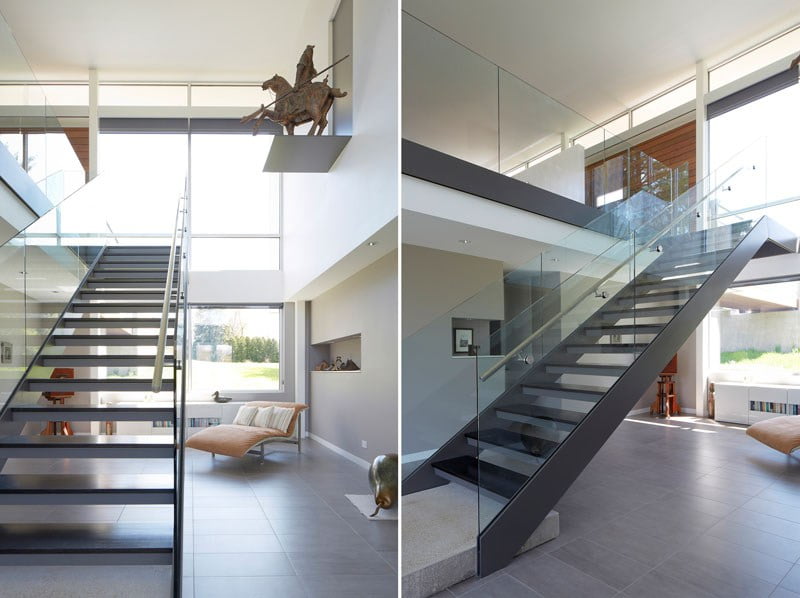 View from the kitchen area over looking with dining space.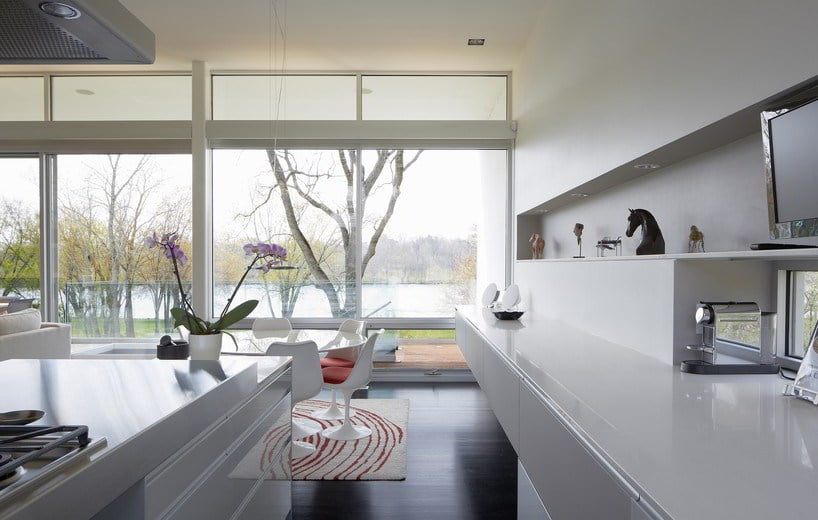 Design Brief of Contemporary River Facing House Architecture:
All primary public spaces are located on the upper level of the two-story home.
Paired with expansive windows.
a half wall helps define the living area.
Ipe wood provide a material and visual contrast between the concrete and aluminum panels.
Creates a transparent volume with spectacular views from a slightly elevated position.
An open glass-lined bridge guides visitors to the front door.
An exterior cantilevered terrace provides a similar environment, with the obvious advantage of being outdoors.
Bedrooms and private areas are nestled into the lower level, providing additional privacy and sense of security.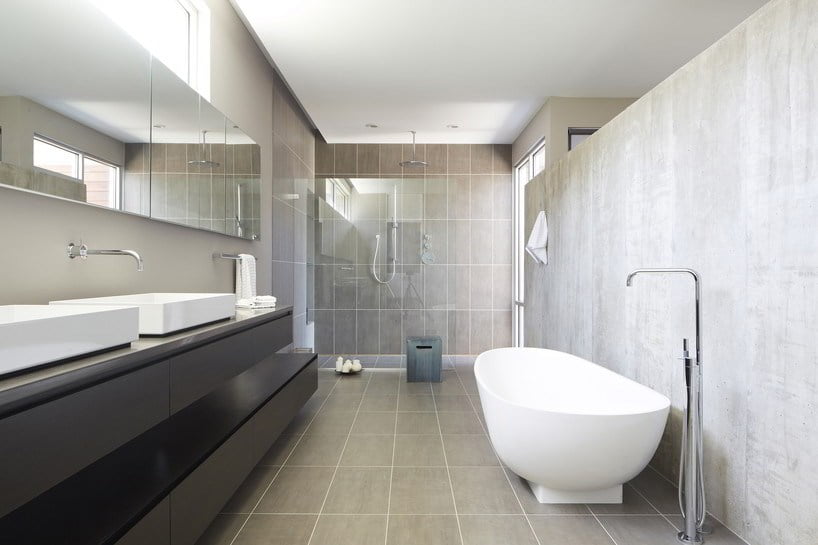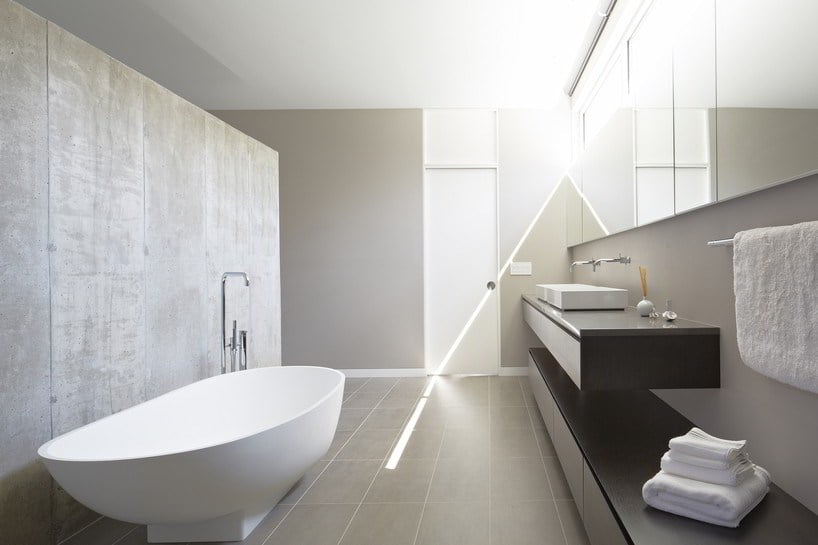 Exposed concrete and charcoal anodized aluminum paneling. Inside the house is define the 'contemporary river facing house architecture' externally. Accents of ipe wood provide some visual balance. And is repeated in the interior as well. Stained walnut flooring, glass railings, and an exposed steel stairwell are used within. And come together to form the home's distinct, cohesive whole.