La Villa – Contemporary Villa Design is one of the best and very carefully crafted modern villa architecture examples with their indoor outdoor spaces integration. At the same time this integration of indoor outdoor spaces creates a dialogue with their surroundings to create friendly environments for occupants. Water is a main center of attraction of this contemporary villa design because architect place swimming pool centrally and then create leaving spaces around that water feature. Water is a life element and we all know that it give internally peace and depth of feel.
Contemporary Villa Design Concept With Water Body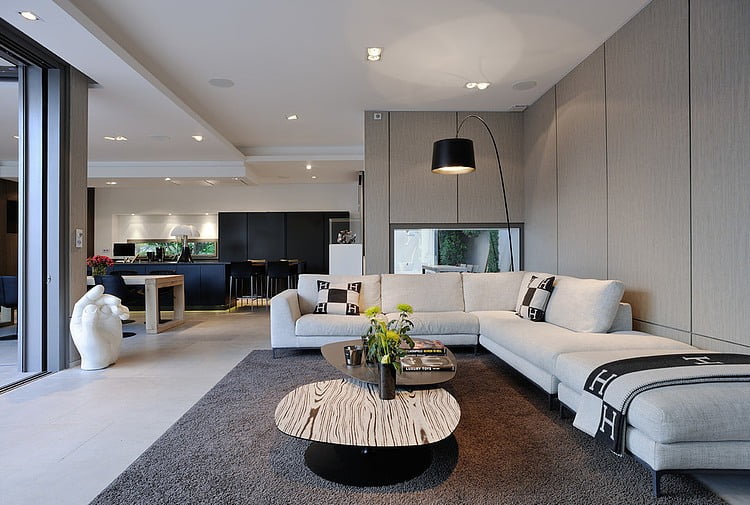 Contemporary Villa Design Project Passport:
Location – France, Rhône
Architect – Laurent guillaudlozanne architecte
Discipline – Architecture, Interior
Program – Private Houses
Construction year – 2012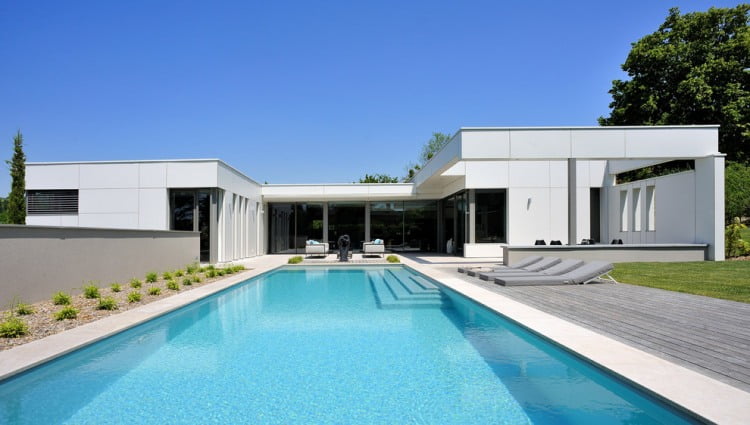 Contemporary Villa Design Methodology:
La Villa – Contemporary Villa Design, featuring partially ground floor and a full floor level was implemented so as to optimize to the maximum the ground plate with an original slope is about 15%.
A mineral of service and parking, elevated from the road, created a buffer between the road and the villa, including pedestrian access to housing is made of soft and progressive way, step by step, along a stone staircase. The rear of the Contemporary Villa Design parcel, widely planted, is in response to the upstream portion of the land.
The Contemporary Villa Design many terraces or gardens as well created at different levels, supported on walls provided stone, playing with the idea of ​​terraces to better match the original slope. The Contemporary Villa Design in the U-shaped floor to organize around a central patio, symmetry axis of the pool and the house…
The spaces of day and night are dispatched on each side of this south axis whose orientation allows benefiting from a maximum illumination, while developing east and west facades inside and outside the U, the lights start or end of day are very nice.
The lower level is reserved for ancillary spaces such as laundry, pantry, cellar, garage…etc.
Modern La Villa Pictures: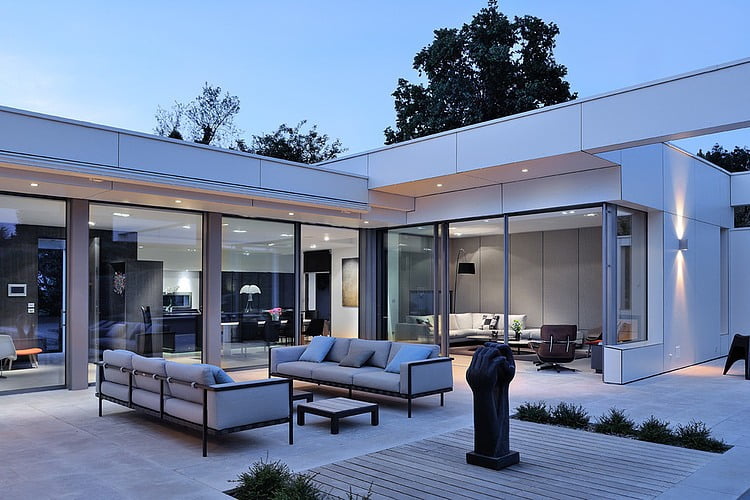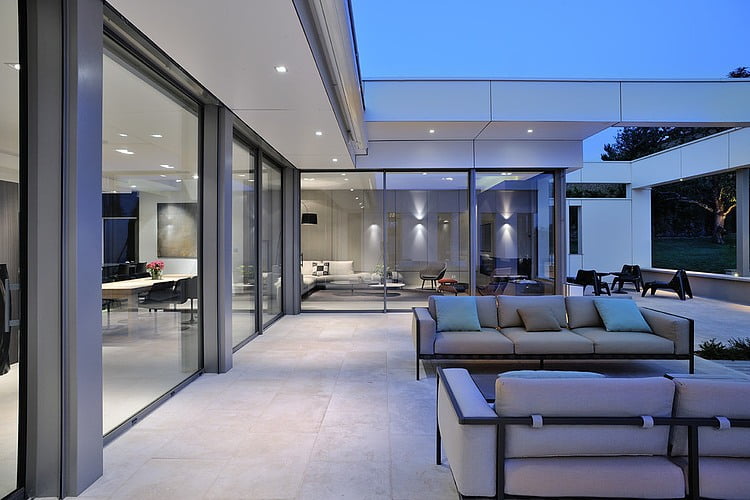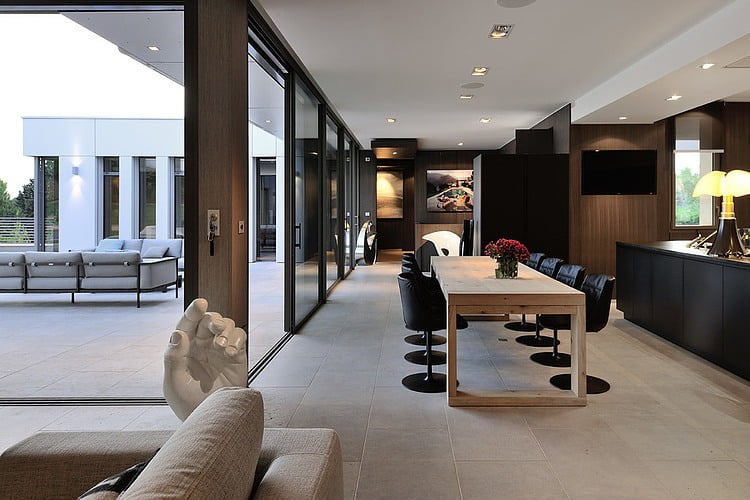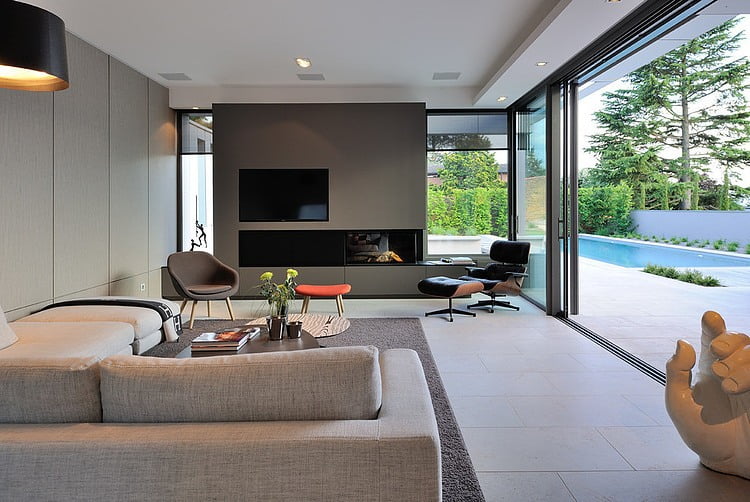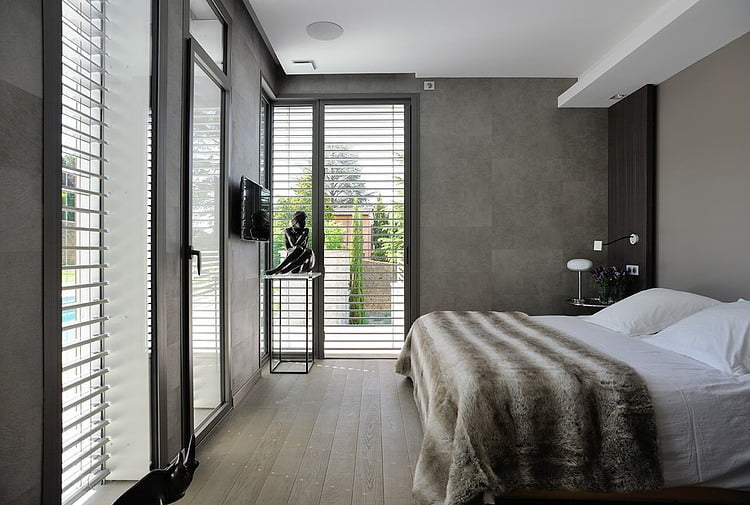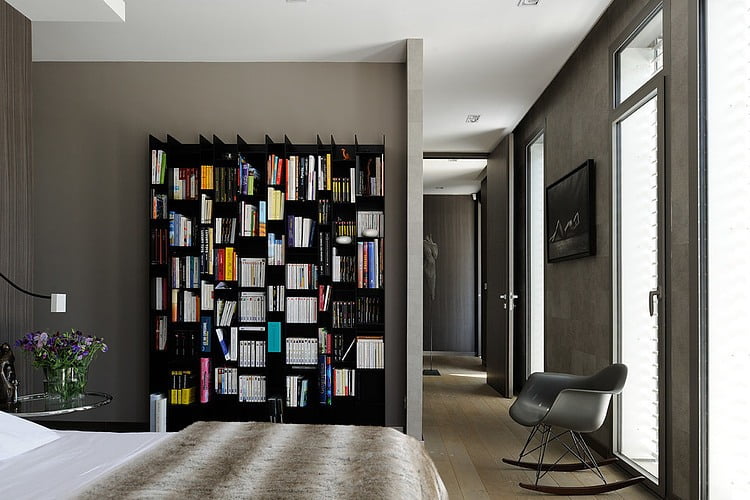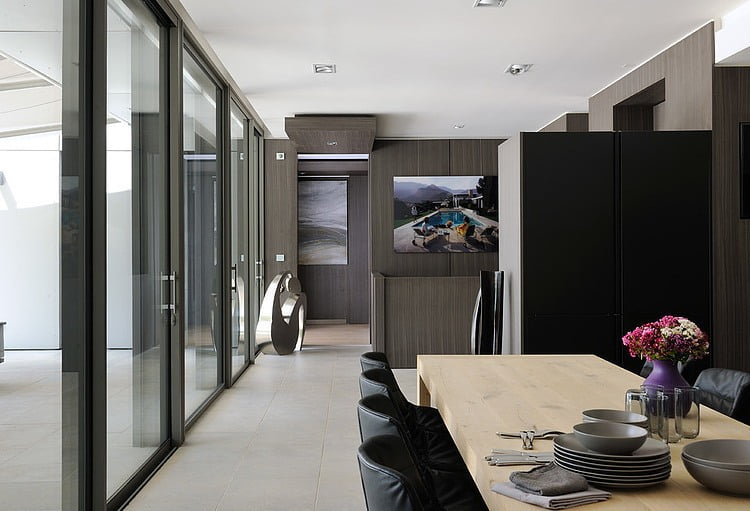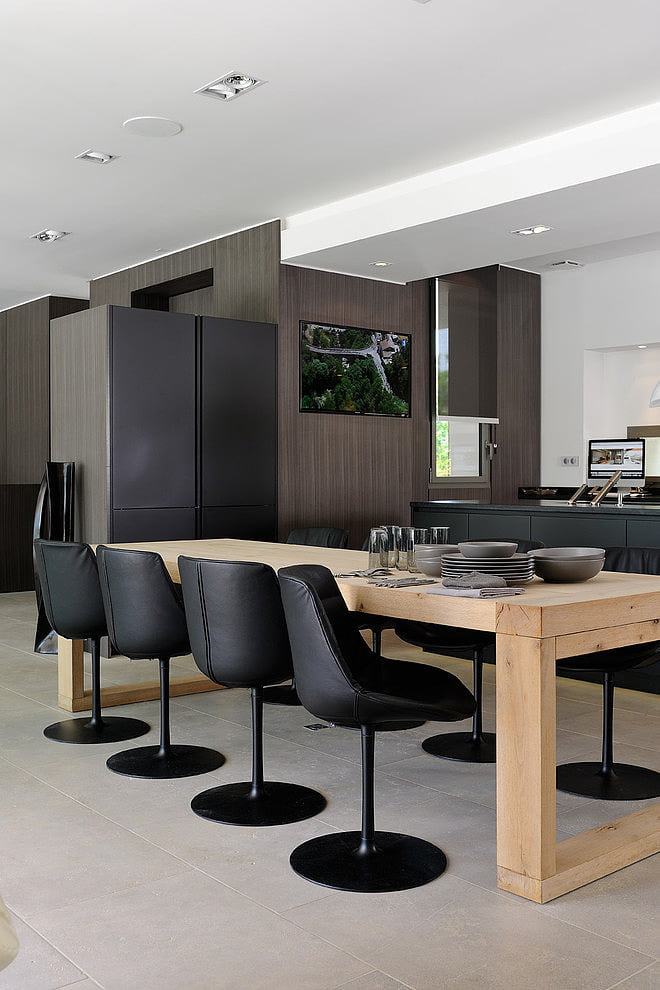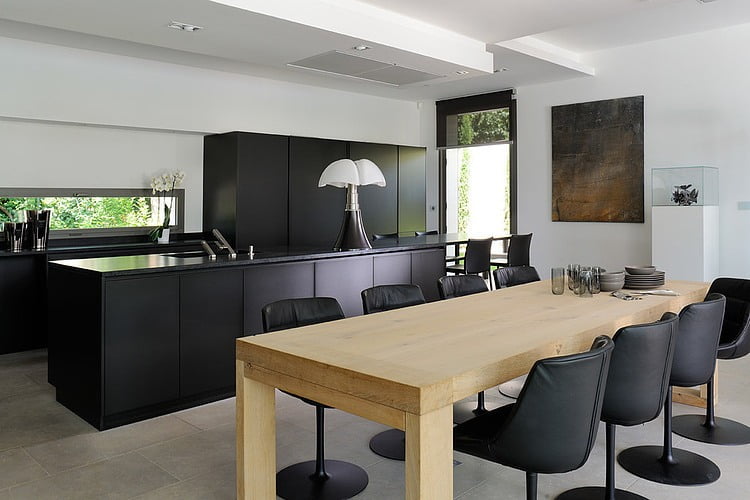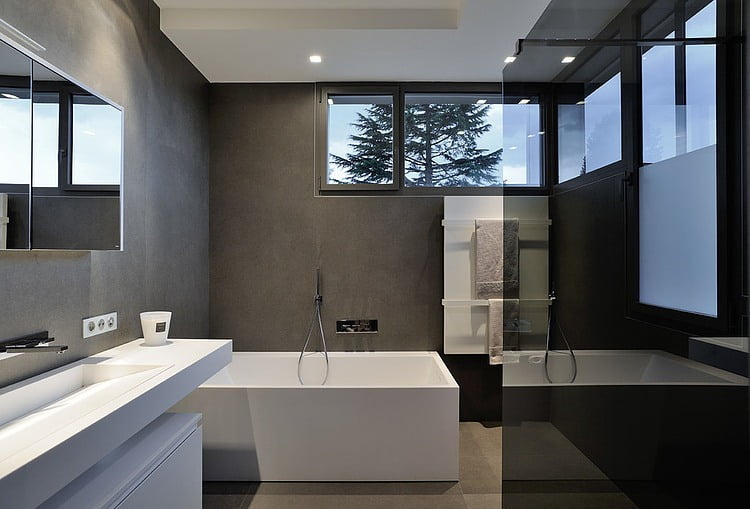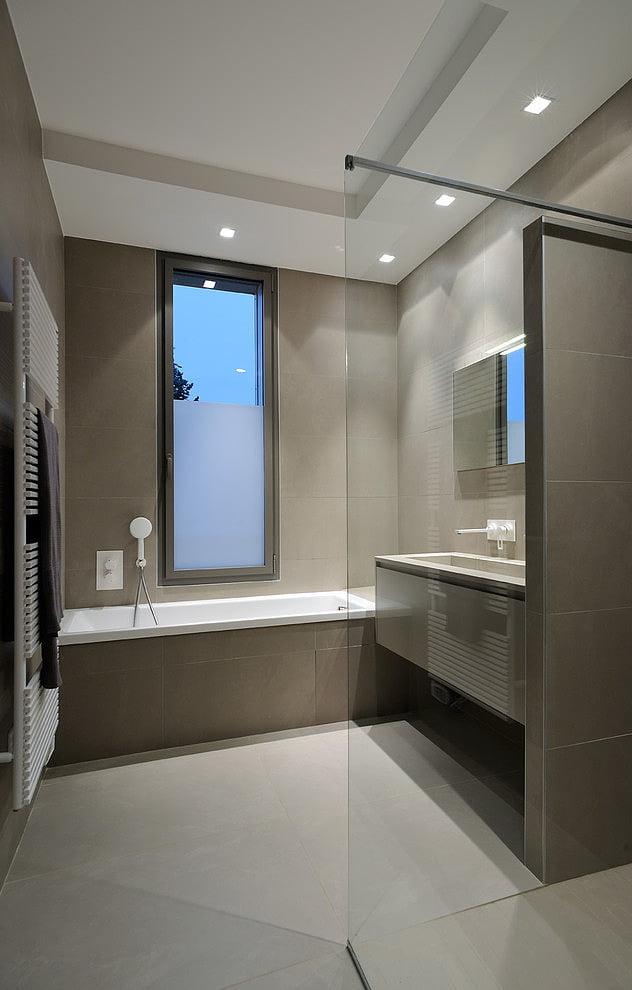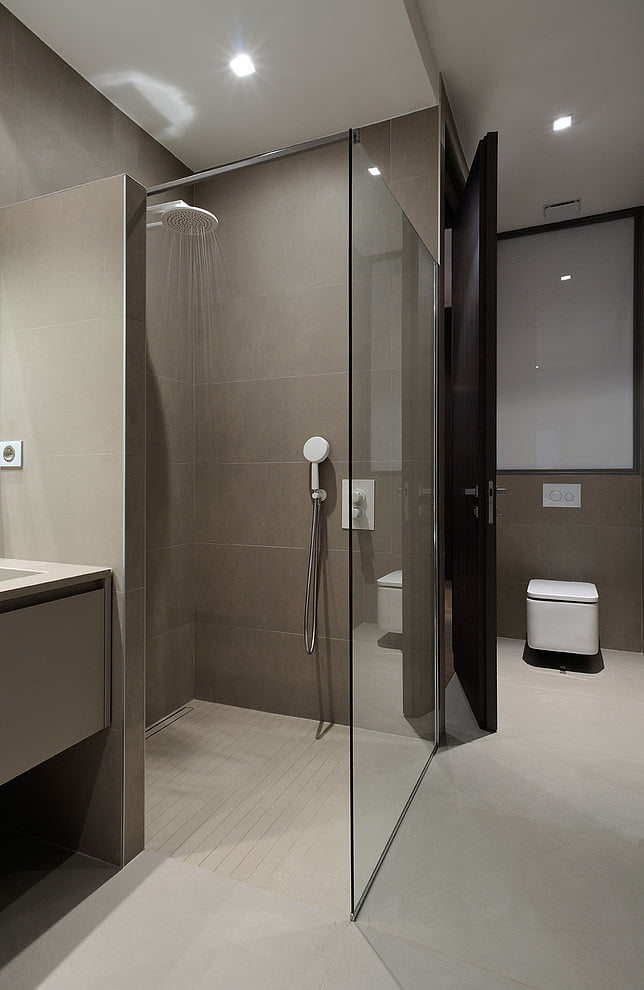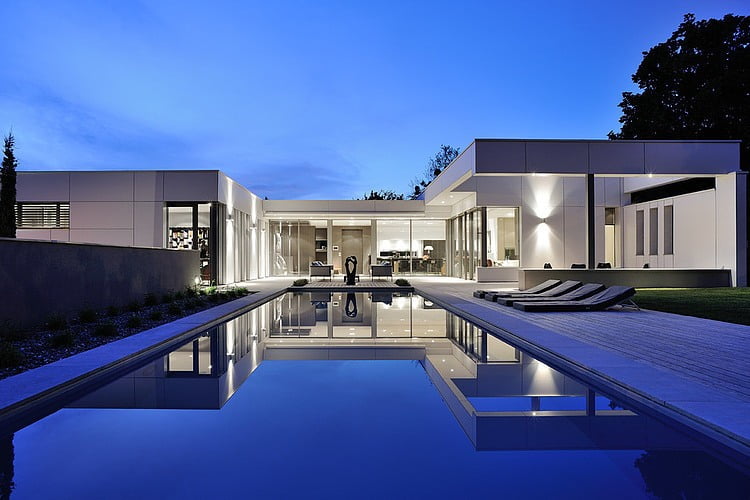 Unique Design Detail of the La Villa WA: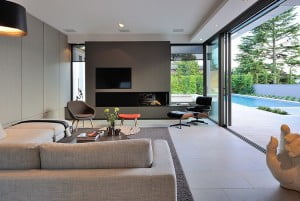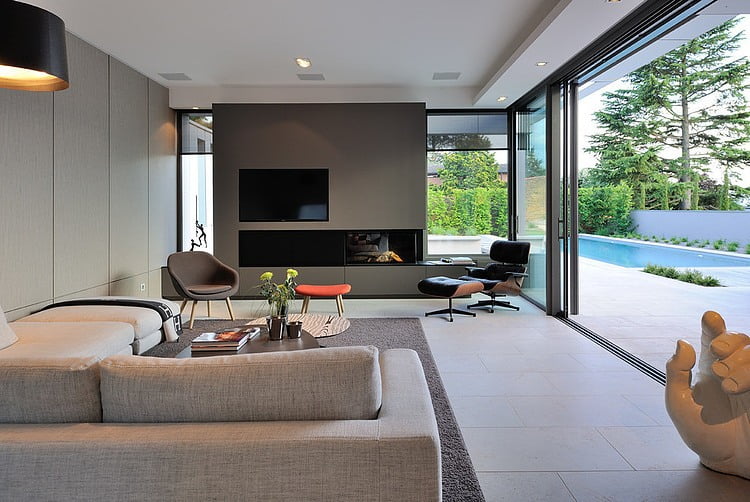 At a any time of the entire day or night, Central Water Pool is became your companion. If you derived in simplest way the central water feature of the contemporary villa design is integrating with every corner or space. This water element gives residents of this villa a internal peace and center of attraction at all time. When you are in bedroom or dining, reading in the living room or cooking in kitchen – Central Water Pool is always with you in this Modern Contemporary Villa.
I hope, you people really enjoy this entire contemporary villa design and architecture with their unique design features, if you want to say something about this beautiful and desire by everybody in their life – put your thoughts bellow in comment box.