Chrome is one of the widest used internet browser on Android devices, but it can be a little slow and lifeless sometimes. This little workaround might give you a needed boost in its speed, depending on device to device.
Boost Chrome Speed on Android with this setting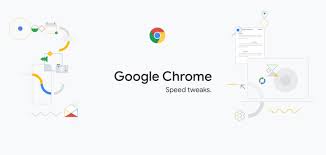 To explain this tweaking in layman's language, what you are going to do is give Chrome access to more memory, and deducting that pause you get when scrolling up and down web pages. All you have to do is open a new Chrome tab on your Android device, and paste this in the address bar:
[highlight style='platinum'] chrome://flags/#max-tiles-for-interest-area [/highlight]
Increase that unit up to 512. The changes you made won't take effect until you restart the Chrome app again, you will get a button at the top saying "Restart Now". Tap on it, and Chrome app will close, and re-open.
It should be much faster than before. I tested out the tweak on my dad's Android device, and sure enough, I got better scrolling and navigation performance on his Galaxy S CDMA phone. It won't make pages load faster, because that depends on your internet speed, but it definitely makes them easier to browse.
Also note that, giving Chrome access to more memory means the operating system will be more active in closing other idle apps in order to make sure Chrome has all the vitamins (RAM) it needs; so if you are using an older device or one with less built-in RAM, you should start with 256 (the default value is actually 128) to find your sweet spot. 512 worked for us, though.
A few other bonus options to help improve the performance of app.
[LIST STYLE='STAR']
[LIST_ITEM] ENABLE-OFFLINE-MODE – AFAIK ALLOWS TO ACCESS PAGES THAT ARE STORED IN CACHE ON THE MEMORY OF PHONE WITHOUT INTERNET CONNECTION. [/LIST_ITEM]

[LIST_ITEM] ENABLE-SPDY4A2 – THIS SETTING MAY HELP YOU WITH BETTER RESULTS ON SOME PAGES, NOTABLY FACEBOOK, BUT OTHER PEOPLE EXPERIENCED GLITCHES WHEN USING IT. [/LIST_ITEM]
[LIST_ITEM] ENABLE-CAST – ONLY IN BETA "ENABLE EXPERIMENTAL CHROMECAST SUPPORT WHICH ALLOWS YOU TO PLAY AND CONTROL VIDEOS FROM WEB ON YOUR ANDROID PHONE. [/LIST_ITEM]
[/LIST]
Enabling SPDY/4 alpha 2 will improve sites that support the tweaking, for example Facebook, but you won't see much improvements anywhere. You can also enable the "show-fps-counter" to see if you are really getting the desired performance boost promised by this workaround.
Also note that we won't be responsible for anything that happens to your device. It worked for us and if you mess up anywhere, reverse the changes made.