Latest Building Elevation is a part of specifically high rise Residential tower buildings. Residential building elevation is some time difficult to control design. Because building elevation view have a repetition of same elements. Like projected balcony, flower beds, same size windows, vertical ducting systems, etc.
So, How to break verticality in building elevation design? With create unique appearance of the residential tower building. Today we see an example of high-rise residential tower building elevation out of the box. This building elevation is design and develop by Orange architects, in Beirut, Lebanon.
Modern Residential Building Elevation with Stacked Box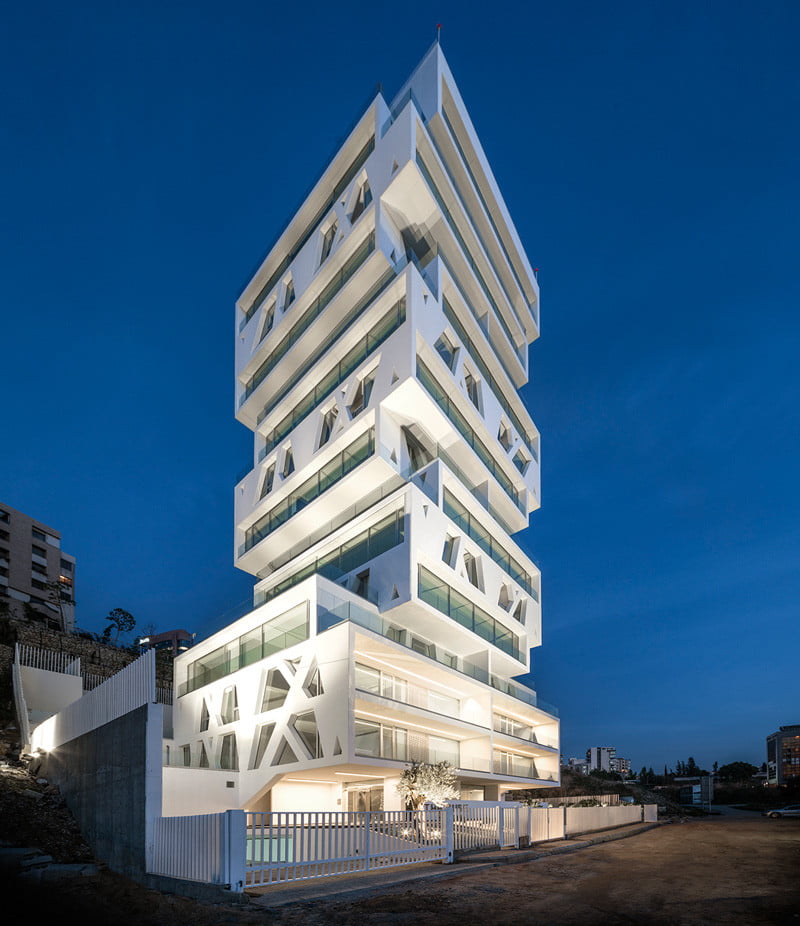 Orange Architects together with developers Masharii, have recently completed The Cube, a 50 meter high residential tower located in Beirut, Lebanon.
Building Elevation View: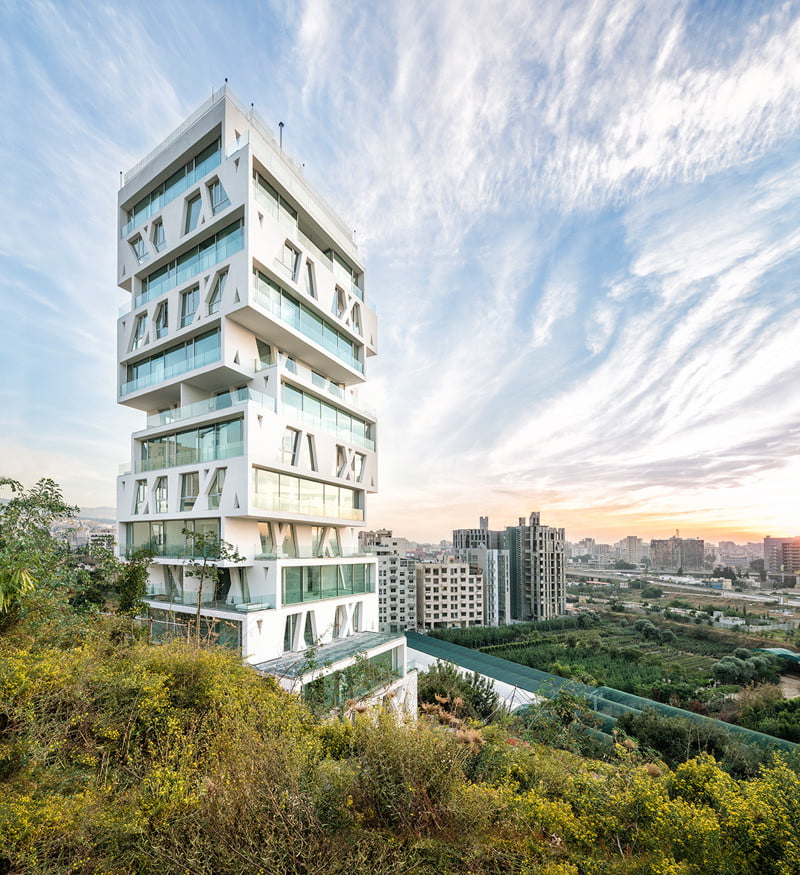 The rotation of the volumes on each level, offers residents spacious outdoor areas, as well as panoramic windows that are up to 12 meters wide.
Contemporary
Building front Elevation Architecture: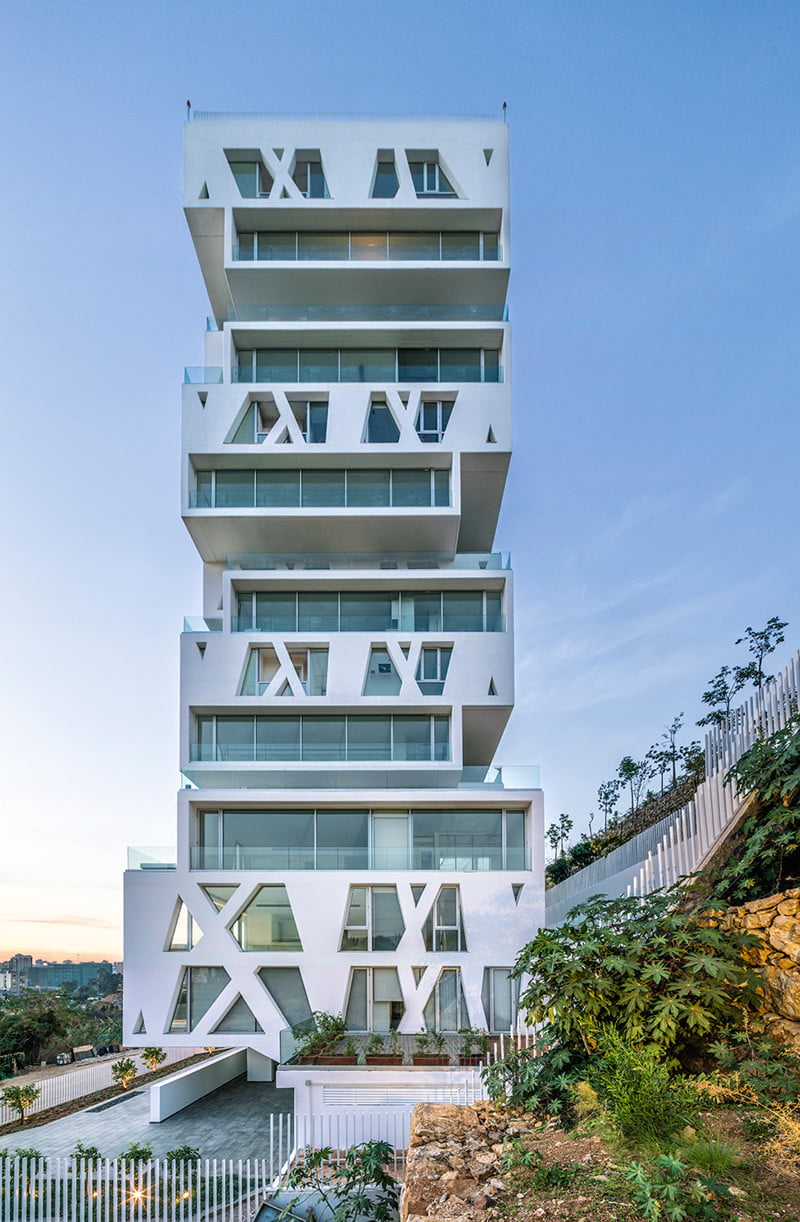 Window panels have their own drama, inclined structural elements and composition of glass panels create balance in the vertical breakup of building elements.
Best way to
building elevation control

: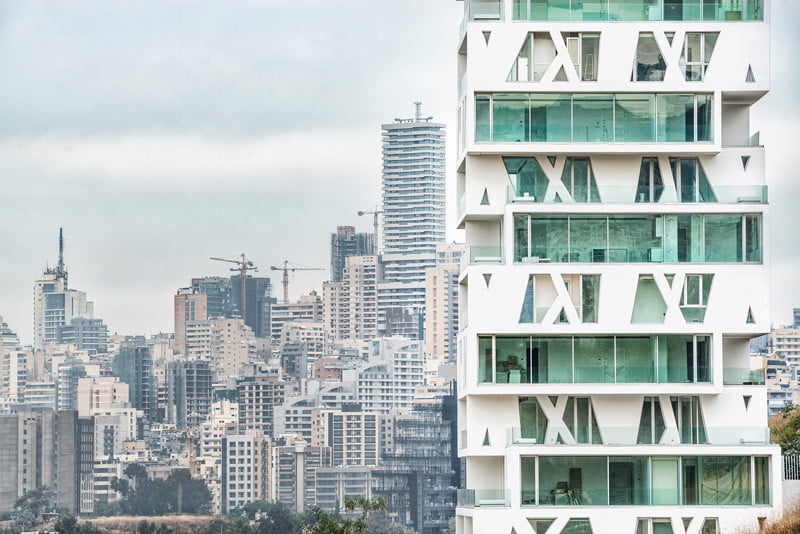 Building exterior elevation photos: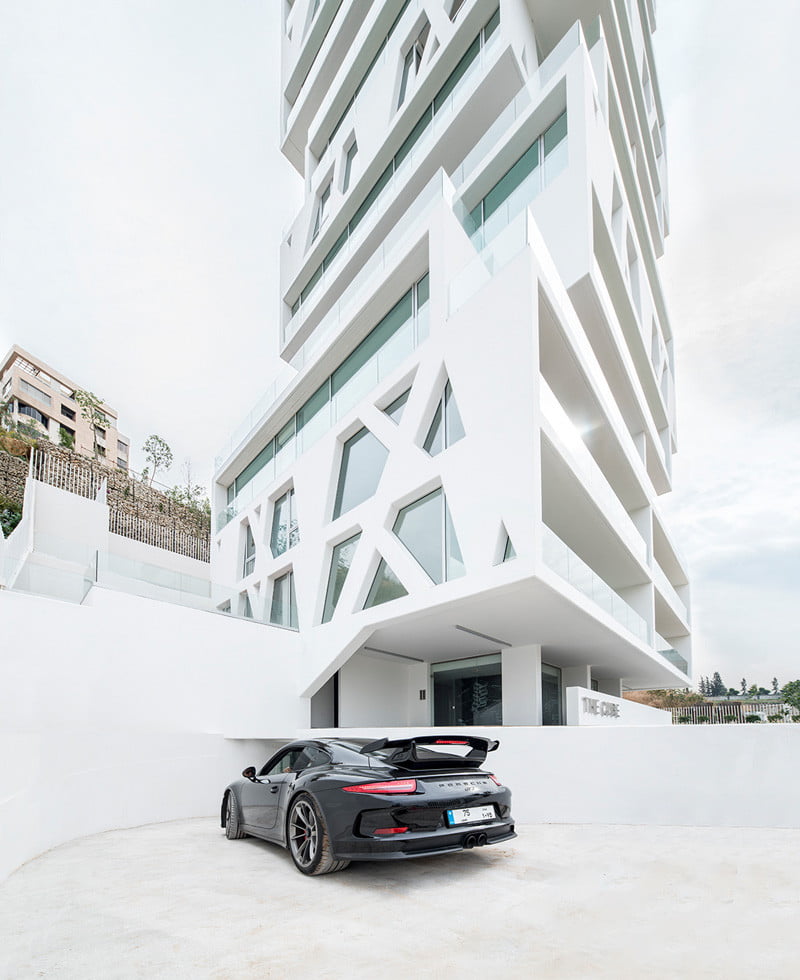 Modern Building front glass elevation.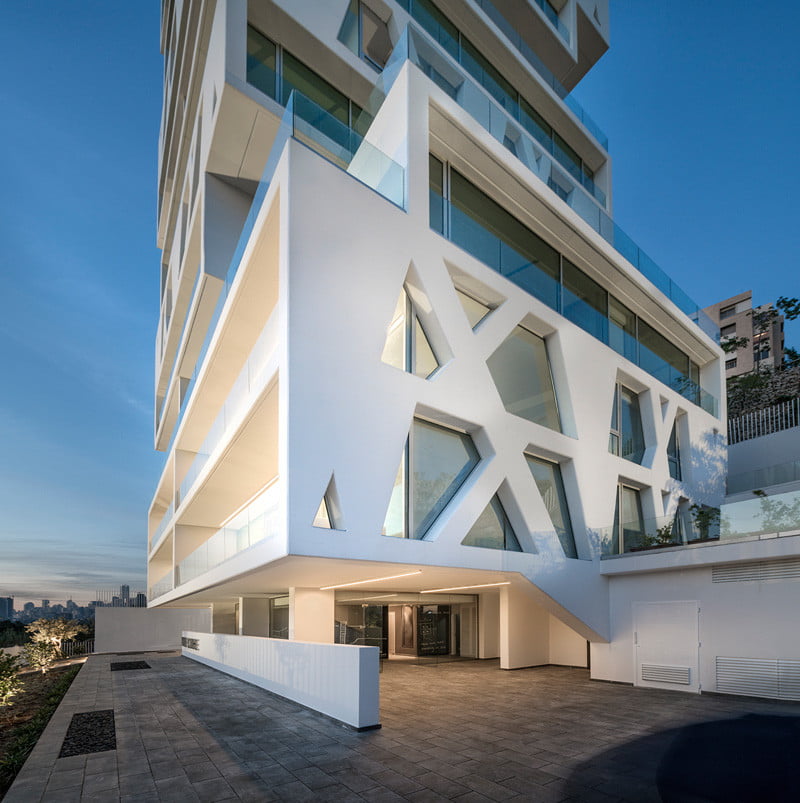 High-rise Building Entrance area: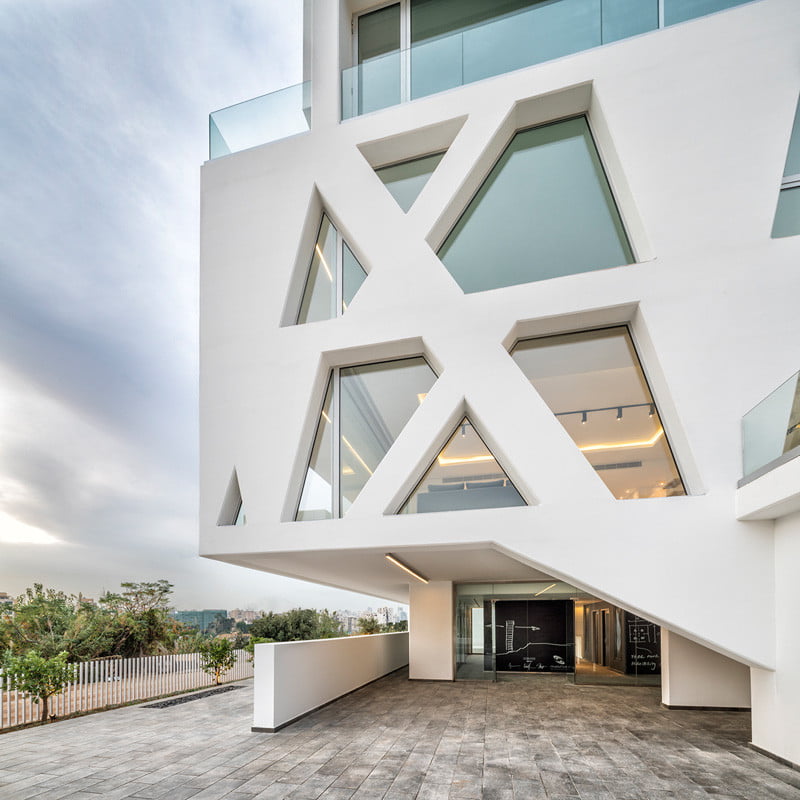 Deck of Modern Residential Tower Building with Wooden Flooring.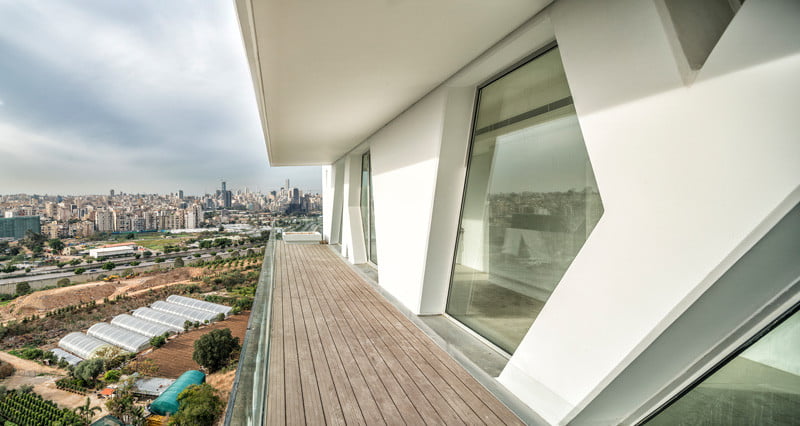 Stack Box type Building Exterior Facade treatment.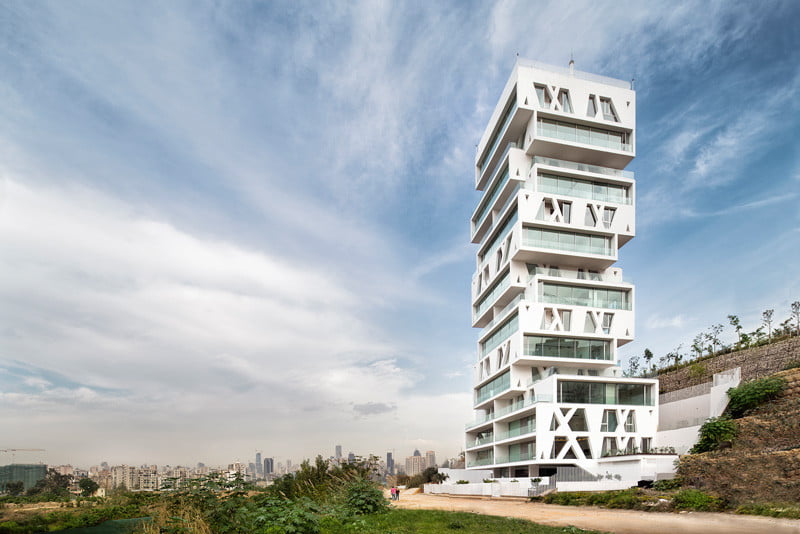 Building elevation is standing out and shouting, with reference to their context. Because there is no permanent surrounding development visible but white in color. Staked boxes volumes with back ground of sky, in blue color, coming out extremity contrast.
Photography by Matthijs van Roon
So, Latest Contemporary Building facade design by orange architects, have some interesting elevation elements. Some modern touch, and high tech appearance give beautiful elevation of the CUBE building. Have a threads on it, share with us,…!!!