Here are some of the Best Free web art gallery for Artist Around The World.  These are helping for displaying, selling, and buying artworks online. This fantastic collection of web art gallery useful for all around the artist, art curators, interior designers, and decorator. For buy, sell and display drawings, paintings, sculptures, photographs, collages, and anything else art related. Most of these web art gallery allow you to network with other artists. You can create a portfolio right on the web art gallery. And sell your artwork through an online checkout. I may expand on the list later. If anyone has any suggestions for additions, please let me know in the comments section.
Famous Contemporary Web Art Gallery Websites

With the advent of online artwork buying and selling. the art world, arguably, one of the world's most elite clubs. That is now accessible to anyone with an Internet connection. Here's my guide to the hottest sites for virtual online art auctions.
Artsy Web Art Gallery

Artsy web art gallery functioning as a sort of "Pandora for art". Artsy features the world's leading galleries, museum collections, foundations, artist estates, art fairs, and benefit auctions, all in one place.
Artsy growing database of 250,000 images of art, architecture, and design by 40,000 artists spans historical, modern, and contemporary works, and includes the largest online database of contemporary art. Artsy is used by art lovers, museum-goers, patrons, collectors, students, and educators to discover, learn about, and collect art. Check – https://www.artsy.net/
Artspace

Online web art gallery – Artspace have a selection of thousands of artworks from some of the best names in contemporary fine art. From the internationally recognizable to artists on the cusp of their careers, artspace offer a selection of artworks that will please any level of collector.
Check back often as this web art gallery constantly adding new works to the site. Artspace curators at Artspace collaborate with high-end museums, galleries and cultural institutions to provide contemporary artworks for sale; represented artists include both blue-chip artists (like Cindy Sherman and Chuck Close) and relative up-and-comers. Check – http://www.artspace.com/
Paddle8

Paddle8 is the web art gallery website and auction house for the 21st-century collector. Paddle8 give a global community of passionate collectors unprecedented access to online auctions of high-caliber inventory.
This web art gallery streamlined the collecting and selling experience, combining the excitement and expertise of an auction house with intuitive technology.
In other words, we've made collecting swift and satisfying, connecting you to the most covetable objects in an elegant format that's as enticing as the works themselves. Check – http://paddle8.com
Exhibitiona

Exhibition A is an online platform for contemporary art that increases awareness, supports artists and fosters a new segment of collectors by presenting relevant artwork by top artists at an affordable price.
This web art gallery offer our customers a curated entry point to contemporary art, providing the opportunity to own signed work by artists who are making an impact in the contemporary art world today. Check – http://www.exhibitiona.com/pages/home.aspx
Saatchiart
Saatchi Art is the world's leading online art gallery, connecting people with art and artists they love.
Saatchi Art offers an unparalleled selection of paintings, drawings, sculpture and photography in a range of prices, and it provides artists from around the world with an expertly curated environment in which to exhibit and sell their work.
Based in Los Angeles, Saatchi Art is redefining the experience of buying and selling art by making it easy, convenient and welcoming for both collectors and artists. Check – http://www.saatchiart.com/jayamrutia07
IndieArts

IndieArts is a web art gallery initiative started in 2013 by InnoWorks Art Gallery Private Limited currently operating from Hyderabad.
IndieArts was started to fill the technology void in the Art World. IndieArts wants to promote various artists and their art works with the use of Technology.
IndieArts is striving its best bring the Great Art works, closer to the masses. IndieArts is currently working to partner with various Artists and Art Galleries across the world. Check – http://indiearts.in/
Artnet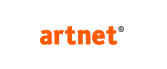 artnet.com an web art gallery incorporated under the laws of Germany in 1998. The following year, management took the company public on the Neuer Markt of the Frankfurt Stock Exchange.
In 2002, artnet.com AG changed its name to artnet AG. Its principal holding is its wholly owned subsidiary, Artnet Worldwide Corporation, a New York-based company that was founded in 1989.
On October 4, 2002, artnet AG left the Neuer Markt, and was then listed on the Geregelter Markt of the Frankfurt Stock Exchange. Since February 1, 2007, artnet has been listed in the Prime Standard of the Frankfurt Stock Exchange, the segment with the highest transparency standards.
artnet AG and Artnet Worldwide Corporation operate under the trade name artnet web art gallery, which provides art professionals with services that improve the economics of their businesses. Check – http://www.artnet.com/
Indianartcollectore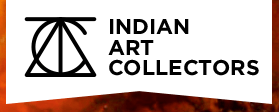 IndianArtCollectors, founded in 2005, has been the largest and most innovative online web art gallery in the country. We are strong believers in the transformational power of technology and have long been the pioneering art entity in the country; bringing together artists, collectors, dealers, galleries and resellers onto a single powerful online platform.
With a state of the art user experience, and a leading edge art portal backed by some amazing analytic and data, we transform the art shopping experience, empower artists, and provide a huge convenience for those who wish to re-sell their art. Check – http://indianartcollectors.com/
Artmajeur Web Art Gallery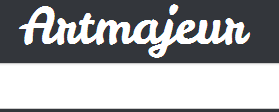 Established in 2000, the gallery now presents an exclusive collection of several hundred thousands original artworks by the best contemporary artists, making it the world's largest fine art gallery.
Buy and sell art online. Browse millions original artworks like paintings, photography, sculpture and fine art prints by great confirmed and emerging artists Artists, Art galleries: create your own online web art gallery up and running in minutes! Check – http://www.artmajeur.com/en/
Teamgalleryone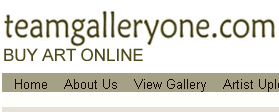 Rajiv Mehta is committed to bring a change in the mindset of people to think of space not only as a place to live/work/play in, but to set it up as an extension of themselves , their lifestyle, and expression of their thoughts.
Over the years art became an intrinsic part of this space, as more and more people opted for art not only to decorate their walls but to reflect their moods and personalities.
As a web art gallery spaces have become larger, the world has been reduced to a global village and the taste of buyers has become more eclectic and more demanding , it has become more difficult to source art from any one gallery/ artist .
A need for a gallery selling art from different parts of the globe, with an assembly of different mediums, reaching across different buying powers and sourcing different genres of artists was felt. Teamgalleryone has been created to fill this void. Check – http://teamgalleryone.com/
Gallery-worldwide
The web art gallery was started in the beginning of 2003, and now is provided by a company called 'Internet Technology Architecture and Development LLC' (InterTAD).
The company was formed in Delaware, United States and is operated by the team, which is located both in the United States and in Europe. Over these years, AGW has been growing very fast web art gallery. Today, leaving behind almost all national galleries around the world, AGW is one of the most visited art related web art gallery on the Internet.
People come to us to buy and sell artwork. AGW provides a wide variety of features and services that enable customers to buy and sell their art on the website safely and conveniently.
On one hand the buyers could find here a lot of original and limited edition artwork in different styles, themes and media. On the other hand the artists, galleries and art dealers have the opportunity to sell their art in a manner that is easy-to-use, powerful, and affordable.
But AGW is more than an e-commerce website. Here you could find plenty of opportunity for communicating between artists, gallery owners, dealers, collectors and merely art lovers. Since the beginning, the pursuit of AGW has been the developing of the none-commercial part of the website. Today, AGW are proud that web art gallery is the pioneer in the providing of the free art-copyright-protection online service. Check – http://www.gallery-worldwide.com/
Art-3000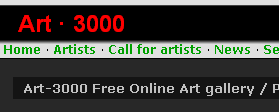 Our art gallery was created in an effort to build an online site for a small group of artists. To keep the site more interesting for us and for visitors, we decided to open the site for other artists as well.
If you have artistic photos or pictures of your art works you're welcome to sign-up and post them in our online gallery. We welcome any type of pictures – paintings, artistic photos, practically anything related to art.
For artists who wish to sell their works we provide a way for potential buyers to communicate directly with you. We do not limit the number of contact messages and do not charge a commission. In fact, our online art gallery is completely free – you don't need to pay to sign-up or display your works. To register on the site you only need to provide your e-mail address, and your name or alias. Check – http://www.art-3000.com/
Redbubble Web Art Gallery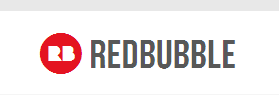 Redbubble is quite simply the finest and most diverse creative community and marketplace on the interlink. There, we said it.
With artists and designers hailing from every corner of the globe, displaying eye opening talent, skill, passion and enthusiasm for all forms of creativity there really is no better place for you to get your artistic kicks. Check – http://www.redbubble.com/
Etsy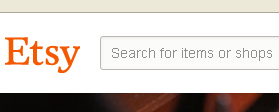 Etsy is an web art gallery and marketplace where people around the world connect, both online and offline, to make, sell and buy unique goods.
The heart and soul of Etsy is our global community: the creative entrepreneurs who use Etsy to sell what they make or curate, the shoppers looking for things they can't find anywhere else, the manufacturers who partner with Etsy sellers to help them grow, and the Etsy employees who maintain and nurture our marketplace. Check – http://www.etsy.com/
Imagekind

Serving as a community for professional artists to create and sell their work, Imagekind's goal is to develop a new online art experience that provides both consumers and artists with a new outlet for sharing, creating and buying art from digital files.
Imagekind is the world's first community to serve as a hybrid web art gallery, photo-sharing service and a print-on-demand service. Imagekind has partnered with leading brands such as Walgreens, Snapfish, Flickr, HP and Costco.com to distribute its art and frames to the widest possible online audience. Imagekind is a brand of CafePress Inc. Check – http://www.imagekind.com/
Deviantart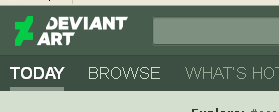 We are where art starts web art gallery, but that's only the beginning. We are the movement for the liberation of creative expression. We believe that art is for everyone, and we're creating the cultural context for how it is created, discovered, and shared.
Artists love us because we are an inclusive and supportive community. We help them find their identity through self-expression. We provide the tools, resources, and exposure to enable them to become better, more successful artists.
We inspire people to create art by feeding their creativity. We can't help it — it runs through our veins and compels us to nurture it in others. This is DeviantArt. Check – http://www.deviantart.com/
Artwanted

ArtWanted.com is a large artist community with multiple purposes.Our first goal is create a fun artist community, where artists and photographers can interact with each other and share their common love of art.
And second goal is to provide our members an outlet to sell their artwork to those that enjoy looking at beautiful art created by talented artists.Other goals we have are to bring more exposure to our members, provide our members valuable feedback/comments on their artwork and generally increase the love of art around the globe through our huge website and art related products. Check – http://www.artwanted.com/
Artpickle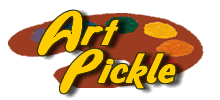 Artpickle is an web art gallery dedicated to showcasing contemporary artists and their original art, while making it easier for the public to find them.
Browse the online gallery for original art, then contact the artists or their galleries. Find art festivals, gallery shows, open studios and workshops.
ArtPickle highlights the artists and their art, providing a easy way to search for art, artists, and galleries. We help artists promote their contemporary art. Why be in a pickle over discovering local art? View our Online Gallery to browse photos by type of art. Visit our Art News to read artists' articles and comments. Check – http://artpickle.com/
Fine Art America

FineArtAmerica.com has revolutionized the way that artwork is bought and sold around the world.
With a few clicks, artists and photographers can upload their images to web art gallery FineArtAmerica.com, set their prices, and instantly sell prints to a global audience of art collectors.
Fine Art America fulfills each order on behalf of the artists – taking care of the printing, framing, matting, packaging, shipping, collecting payments from the buyers, and sending profits to the artists. Each print is manufactured at Fine Art America's production facility and delivered "ready-to-hang" with a 30-day money-back guarantee. Check – http://fineartamerica.com/
Zhibit

Zhibit.org is the leading online community for artists who wish to harness the power of the internet to exhibit and market their work online.
Zhibit.org provides artists with simple do-it-yourself tools to build unique personal websites, sell their artwork online, and participate in various community events. Check – http://www.zhibit.org/
Fine-art
d'ART is a service and trademark of online web art gallery website for the Fine Arts, Inc. (IFA). We hope you'll enjoy the many services provided on our site. On-line since 1995! Check – http://www.fine-art.com/
Novica

Novica operate a completely transparent system where artisans have all the web art gallery website control. They are free to raise or lower their own prices, can withdraw their products at any time, and can even put their items on sale.
In a world where there are so many mass produced products, with no record of who made them, and under what conditions, NOVICA gives you the choice to say no to sweat shops and child labor, and to vote with your wallet for a happier world.
If you're like us, you care about who you're buying from, and who you're supporting. This is why we go out of our way to capture the real artisan story. On every product page you'll find a portrait and detailed biography of each artist. Check – http://www.novica.com/
Artfulhome

Artful Home connects artists and art lovers, offering the most significant web art gallery, collection of juries and curated fine art and craft by North American artists. Through our catalogs and website, Artful Home provides vital connections between artists and those looking to acquire their work.
Founded as The Guild as an art publishing company in 1985, Artful Home today offers art buyers 14,000 original works of art direct from the studios of 1,200 leading artists.
Our mission is to bring ease and accessibility to the ownership and enjoyment of beautiful things, art to live with. We believe that when you live with art that you love, and it's made by a gifted artist with skill and care, it adds something rich and sweet to your life, every day. Check – http://www.artfulhome.com
Thegalleryofthearts

The Gallery of the Arts is a concierge, virtual fine art gallery dedicated to showcasing seasoned and emerging artists' unique and original artwork: paintings, drawings, ink, collage, digital, sculpture, photography, poetry, and museum quality, fine art giclée print reproductions.
The Gallery personally works with its artists to display and competitively market their work, as well as personally with its customers with concierge service to find just the right art—as well as following up to meet each customer's satisfaction. Check – http://www.thegalleryofthearts.com/
Stateoftheart-gallery StateoftheART as an online web art gallery, harnessing the power of the internet to create a platform from which genuinely talented but undiscovered artists could launch their careers.Galleries rarely work with unknown names leaving many young artists waiting up to three years to be represented.
StateoftheART gives these artists a foot in the door and provides a means for talented early-career artists to gain exposure and sell their work, as well as giving art enthusiasts an opportunity to acquire original contemporary art at a reasonable cost.
All of our artists have been carefully selected by the StateoftheART Curatorial Panel, instead of showcasing thousands of artists, we choose to represent only a limited number in our online art gallery so that you can be sure of the quality of the South African contemporary art for sale.
The majority of our proceeds are given to the artists who create these works. So when you buy art from StateoftheART you're directly supporting our artists. Check – http://www.stateoftheart-gallery.com/
Eyestorm

Eyestorm is a leading online retailer and publisher of limited edition contemporary art, offering work by both established and emerging artists.
Initially set up to offer signed pieces by some of the world's most celebrated artists and photographers at an affordable price, over the past 12 years Eyestorm has published limited editions with some of the most established names in the art world including Damien Hirst, Jeff Koons, Andy Goldsworthy, Peter Blake, Marc Quinn and Helmut Newton. Check – http://www.eyestorm.com/
Invaluable

Invaluable (formerly Artfact) is the world's largest online auction marketplace of fine and decorative arts, antiques, collectibles, and estate sales. Across all three of our properties, invaluable.com, invaluable.co.uk, and auctionzip.com, more than 30 million bidders per year arrive in the virtual salerooms of the world's premier auction houses.
Collectors have unprecedented access to the items they are most passionate about. Invaluable's live online bidding platform allows collectors to bid in real-time on auctions held around the world. Check – http://www.invaluable.com/
Artspan

Artspan is a small company originally founded by an artist in 1999. For close to 15 years we have stayed focused on our market and on what we do best.
Artspan create websites especially designed for artists, artisans, photographers and designers. Today, many new jumbo size website providers exist, most of which have hundreds of employees and big Silicon Valley funding.
Artspan provide websites for the masses. Artspan has remained committed to providing websites for artistic community through our many unique features and easy usability. Check – https://www.artspan.com/
Saffronart

A global company with deep Indian roots, Saffronart was founded in 2000 on the strength of a private passion. Remaining committed to this passion and personal values, today Saffronart is a strong and successful international auction house that both embraces and drives change.
A platform for fine art and collectibles with over fourteen years of experience in auctions, Saffronart is committed to serving the growing community of Indian collectors, while also creating a cultural bridge to India for both the global Indian diaspora and the international community at large.
Saffronart has set several global benchmarks for online auctions and is the subject of a case study at Harvard Business School. Check – http://www.saffronart.com/
Google Open Gallery

Since the beginning, we've focused on providing the best user experience possible. Whether we're designing a new Internet browser or a new tweak to the look of the homepage, we take great care to ensure that they will ultimately serve you, rather than our own internal goal or bottom line. Check – https://www.google.com/opengallery/
Sen6

Sen6 online web art gallery founded Zero Heights to power individual professionals and small businesses with cutting edge technology. While any large scale business or a technology firm uses latest technology extensively, the small businesses are left with little alternatives than to use consumer grade solutions.
Sen6 web art gallery intend to build platforms and tools for the non-technical businesses, help them embrace and utilize the power of internet, social media and smart computing. This is when doing business in society will have "zero heights", no barriers.
This web art gallery website created to provide such a solution for Photography professionals, an industry that is growing amidst rapid technological changes. Check – http://www.sen6.net/
Artabus

Artabus is a virtual gallery hosting for contemporary artists. This web art gallery has been developed by a team : Idylyk and Jean-Luc Antoine. Artabus doesn't make any profit. The financial investment is supported by the team : this is patronage.
The goal is to build an efficient tool allowing artists to exhibit their works. And allow art lover to browse through thousand paintings and sculptures. Artabus is not a classical gallery (no brick and mortar); it facilitates the direct relationship between artists and art lovers. Check – http://www.artabus.com/
Crux: These web art gallery websites list may you help in some way, if you are an artist and doing create art work and you want to put or display your art work in front of whole world of online art. But if you are an Art Curator, you defiantly find worlds upcoming best of all art work here.
At the same, this online web art gallery website use full for interior designers and interior decorators for selecting their art work for projects. Hope you will find it useful and enjoyable.