Italian illustrator Federico Babina has spliced world-famous paintings. From artists including Picasso, Mondrian and Dalí, with buildings by the 20th century's most prolific architects.
Friend Federico Babina make latest illustrations blur, the lines of art and architecture in this series: ARTISTECT. These artwork images, he explains, represent "possible and impossible encounters between artists and architects," emphasizing the "probable and improbable connections between forms of expression and aesthetic languages sometimes distant and sometimes very close."
Federico Babina and ARTISTECT

Federico Babina writes, "The project's main idea is to reinterpret famous paintings using a brush soaked in architectural tints…These images are a metaphor for an imagined and imaginary dialogue between creative minds: Le Corbusier talks with Picasso and Kandinsky discusses with Wright…
The wires that connect and intertwine this relations can be thin and transparent or robust and full-bodied."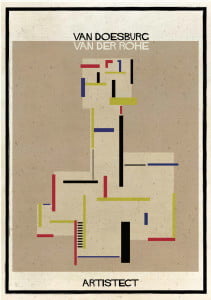 In this exercise of overlapping styles, it is perhaps easier at first glance to identify the artist. But careful inspection of these stunning drawings reveals the idiosyncratic and stylistic tendencies of some of our most beloved architects.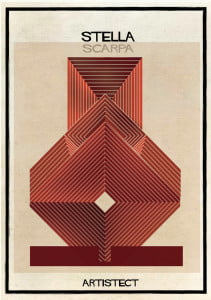 You may also Like to Know:
More artwork on Next Page!!
no comments