Are you a fond and fan of Olympic Games? and are you an architect or designer also, then you are at right place. Because here we see how Washington DC will host Olympic 2024. With the special master planning by Gensler Architects. For Olympic 2024 village master planning, Gensler is come on board, with two major prospects. That we will see in detail ahead. But Olympic 2024 Master plan explores multiple solutions for big ticket facilities.
Olympic 2024 Master Plan and Urban Design.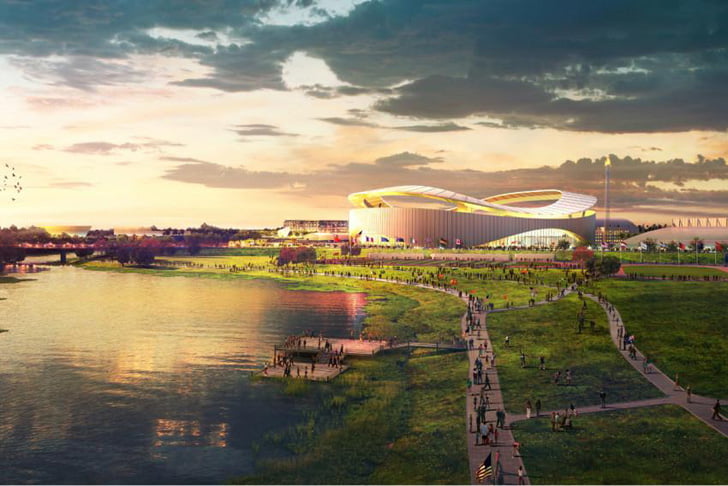 The Olympic 2024 Bid Master Plan undertakes two major challenges:
To imagine a Washington of the future, shaped by an Olympic Games;
To do so within the International Olympic Committee and U.S. Olympic Committee themes of compactness and fiscal responsibility.
The Master plan development in such a way that itself from past and present layout designs for Olympic venues. The most compact and walk-able distances in the area. Here Washington DC Olympic 2024, most of the competition venues locate withing DC.
The Olympic venue master planning work parallel to the City's long-range development plans, and acts as a catalyst for propelling these plans forward into reality.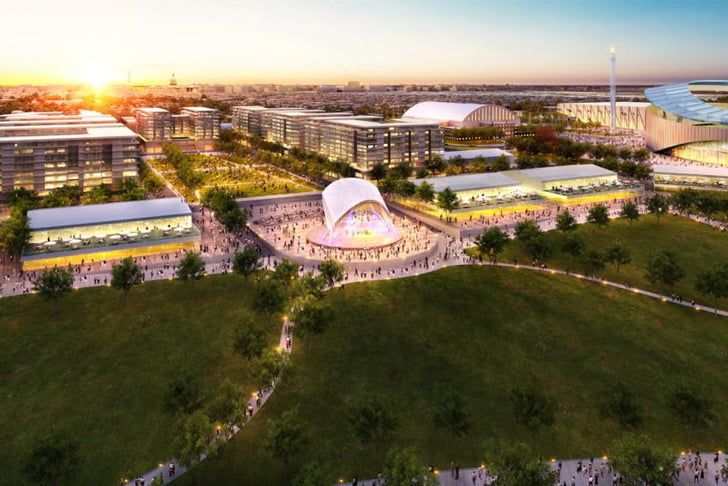 The DC Olympic 2024 Master Plan Visions: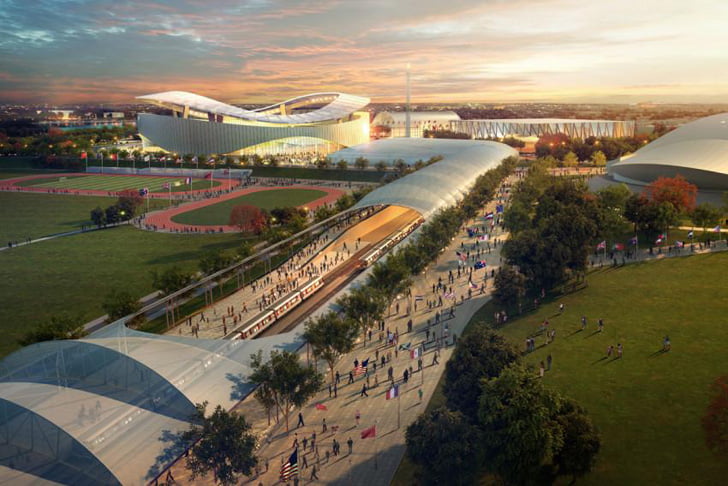 A waterfront focused Games that showcases all of the District.
A Games that embraces both rivers, Potomac and Anacostia.
Brings together on an international stage the Federal City and the city of neighborhoods.
Explores multiple solutions for big-ticket facilities.
By leveraging temporary and existing venues.
The plan requires construction of at most two new permanent venues.
One of which is already accounted for in an existing capital budget.
Olympic 2024 Master Planning Fact File
Location : Washington, DC
Client/Owner : Washington 2024
Project Status : Concept Proposal
AIA – Local Awards : 2015 AIA DC Design Excellence Awards
Type : Planning Sports
Image Courtesy : Gensler
From the Desk of an Architect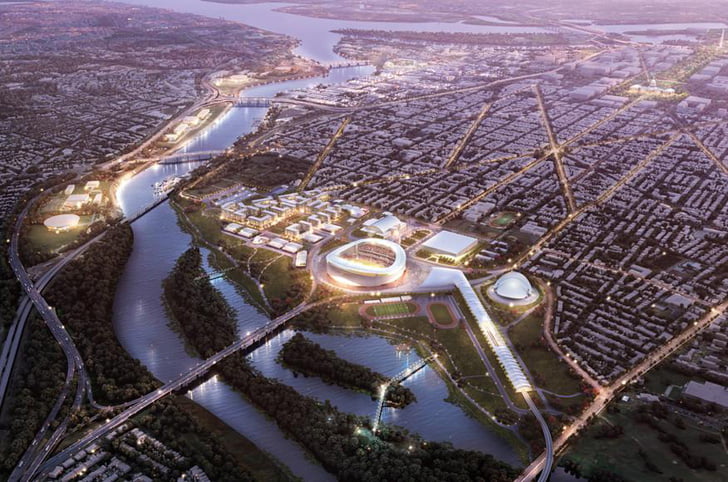 Gensler partnered with the official Washington 2024 team to craft a proposal to be the United States bid city for the Olympic 2024 and Paralympic Games. The master plan created for hosting the games in the Capital Region centered on the theme of "Unity."
Concentrating event venues in areas that would take advantage of the city's unique character and icons, the master planning also focused on stimulating development for the Anacostia waterfront.
Gensler prepared diagrams for the sports venues' complex logistics and helped identify locations for the International Broadcast Center-Main Press Center and the Olympic Village.
Additionally, Gensler developed legacy plans to envision, what the Olympic 2024 facilities would be, and how they would be used, once the games close. Also, have a threads on it; must share with here.