Baahubali Movie: The Beginning is the most expensive production in the history of Indian cinema to date. The film was shot using Arri Alexa XT camera, marking Rajamouli's first film to use digital cameras, the principal photography began at Rock Gardens in Kurnool on 6 July 2013. Sabu Cyril was the production designer for the Baahubali Movie, the soundtrack and background score for the film was composed by M. M. Keeravani, and V. Srinivas Mohan was the visual effects supervisor.
Unknown Facts Of Baahubali Movie Trailer
Let's get the some hidden fact about Baahubali Movie, its post production, casting, story and technology used in the film making of Baahubali.
1. 250 Corers in Baahubali movie making
2. Guinness world record For Largest Baahubali Movie Poster in 50000 sq.feet.
3. Movie pre production took 1 year. Highest time period for any Indian movie
4. 17 VFX & 800+ technicians involved.
5. Cost of VFX effects 85 Crores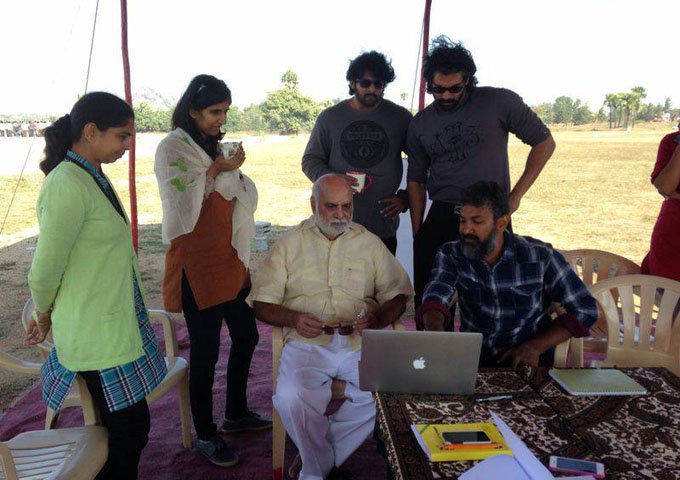 6. VFX team of BB & Jurassic World is the same.
7. Rajamouli took 109 days to re shoot of just a waterfall
8. Prabhas & Dugabatti consumed 40 egg whites daily for muscular body.
9. Prabhas spent 1.5 Crores on gym equipment only.
10. Prabhas postponed his marriage for The Baahubali movie.
11. Baahubali Trailer got 4.05 million views in just 24 hrs on uTube n 1.5 million on FB.
12. Only film to feature on BBC's documentary on 100 yrs of cinema.
13. A new language named "KILIKI" invented with 750 words & 40 grammar rules.
14. 1st Indian movie to have it's own museum.
15. 1st ever actor (Prabhas) frm TOLLYWOOD to get 20 Crores (highest paid ever) for a movie. – more thn Rajnikanth/Kamal Hasan/Chiranjiv/Mamuthi/etc…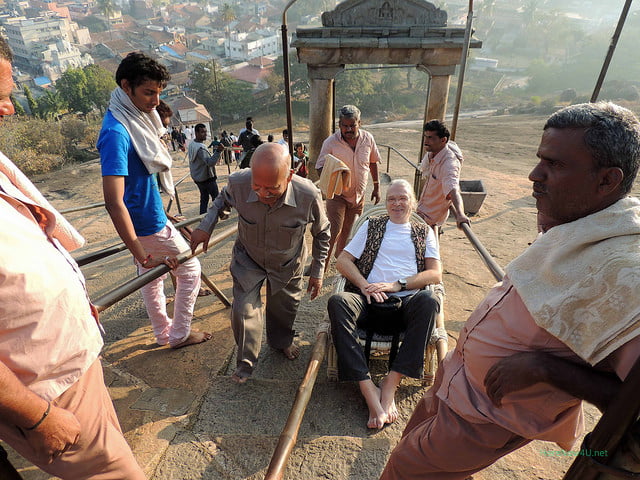 16. Crossed 100 crores in just 36 hrs.
17. Only movie to sold Satellite rights in 25 crores.
18. MOST IMP. first ever Indian movie to get 9.4 ranking on IMDB. Way ahead thn 300 movie tht had 7.8 ranking only.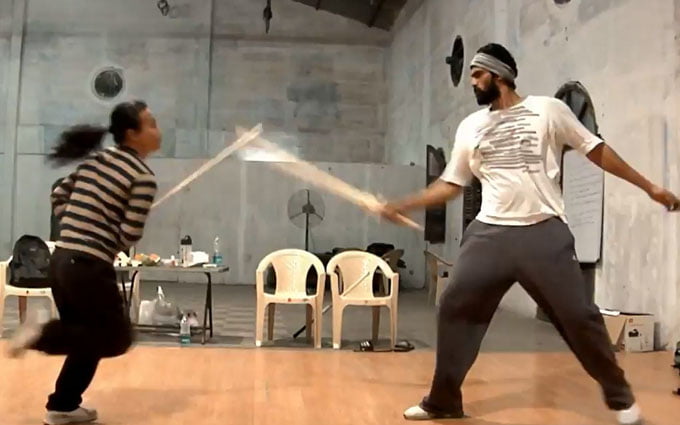 The Baahubali film was simultaneously made in Telugu and Tamil and dubbed into Hindi, Malayalam and French languages. Now decide your self, When are you planning to explore the historical movie of Indian cinema!!