Why do my CorelDRAW files become corrupted? How to recover corrupted coreldraw files? If you're a graphic designer or illustrator, you're definitely no stranger to similar questions. Whether it's due to unexpected software crashes or file transfer issues, Corrupted CorelDRAW files can render all your hard work in vain. However, don't worry!
In this article, we'll dive into the world of corrupted CDR file recovery. We will not only explore the common reasons behind CorelDRAW file corruption but also provide practical solutions to recover CDR corrupted files easily and quickly.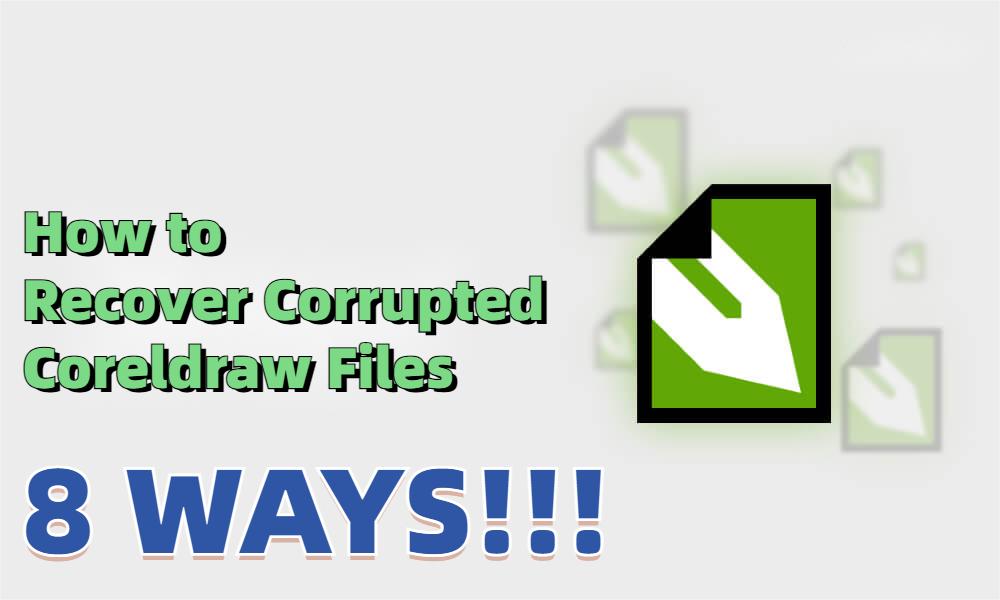 Part 1: Why are My CorelDRAW Files Corrupted?
Understanding the reasons behind file corruption is crucial for prevention and recovery. Some common causes include:
The system or application crashed unexpectedly when you are handling a CDR file.
Malware or Virus attack.
Your corrupted CDR file was created in an older version of CorelDRAW.
The software itself can have bugs or glitches that lead to file corruption.
There is a problem with your computer's storage device, such as bad sectors.
Although corrupted CorelDRAW files can be a real headache, it's possible to recover corrupted coreldraw files.
Part 2: How to Recover Corrupted Coreldraw File?
2.1 Compatibility Issues
Before delving into solutions to recover CDR corrupted files, it's a good idea to check if the files are actually corrupted. For example, if you try to open a CDR file created in a higher version with a lower version of CorelDRAW, the program may not support certain advanced features, leading to compatibility issues. Therefore, all you need to do is open the corrupted file in different versions of CorelDRAW.
Bonus tip: The Ultimate Way to Recover Unsaved/Deleted Coreldraw Files
In addition to corrupted CDR file recovery, many users are also interested in learning how to recover permanently deleted CorelDRAW files. In such cases, we highly recommend using Tenorshare 4DDiG to assist you in restoring deleted, formatted or unsaved files. Here are the features of this powerful tool:
Easily scan and recover lost CorelDraw 10, 11, 12, X3, X4 and X5 files.
Works with over 2000 storage devices, including PCs/laptops, USB drives, SD cards, external disks, and more.
Applicable to all data loss scenarios, such as accidental deletion, formatting, virus attacks, system crashes, etc.
User-friendly interface and easy to use.
Free version available.
Given below is how to recover CDR files with Tenorshare 4DDiG:
Step 1: First, download and install the 4DDiG tool on your computer. Open the program and select the drive containing the lost CDR files. Then, click on the "Scan" button and choose the file type you want to scan.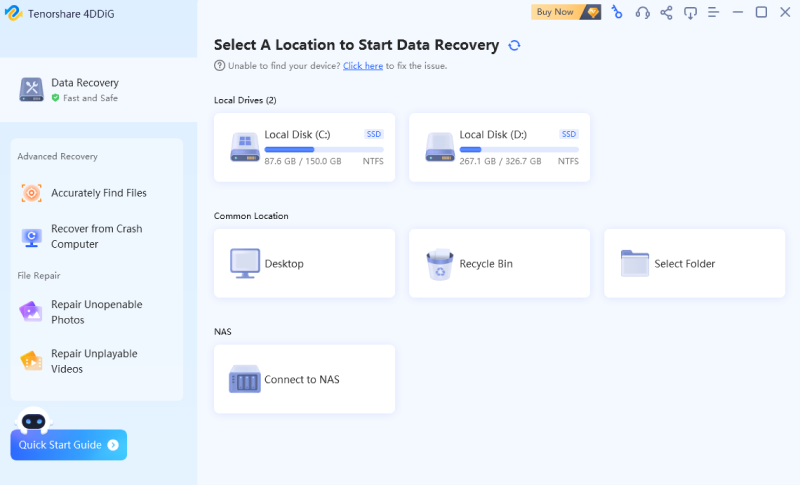 Step 2: 4DDiG offers two scanning modes, Quick Scan or Deep Scan. During the scanning process, you can pause the scan at any time to preview the target files.
Step 3: Once the scan is complete, simply Click on "recover" to restore all the deleted CDR files. However, remember not to save them on the same drive to avoid overwriting.
What's even more thrilling is that the software provider is currently running a Black Friday promotion. You not only get to experience top-notch data recovery at an exceptionally low cost but also stand a chance to win a free $100 Amazon e-gift card through a lottery.
2.2 Recover Corrupted CDR Files by Archiving Tools 
When you try to open the corrupted file, can you see a preview image of it? If you can, then you're lucky because you can open the damaged file in zip format and easily extract data from it. To recover CDR corrupted files, follow these steps:
Step 1: Convert your corrupted CDR file to zip format and open it using tools like Winzip or WinRar.
Step 2: Find the file called "riffdata.cdr" in the "Content" folder. Then, extract it out.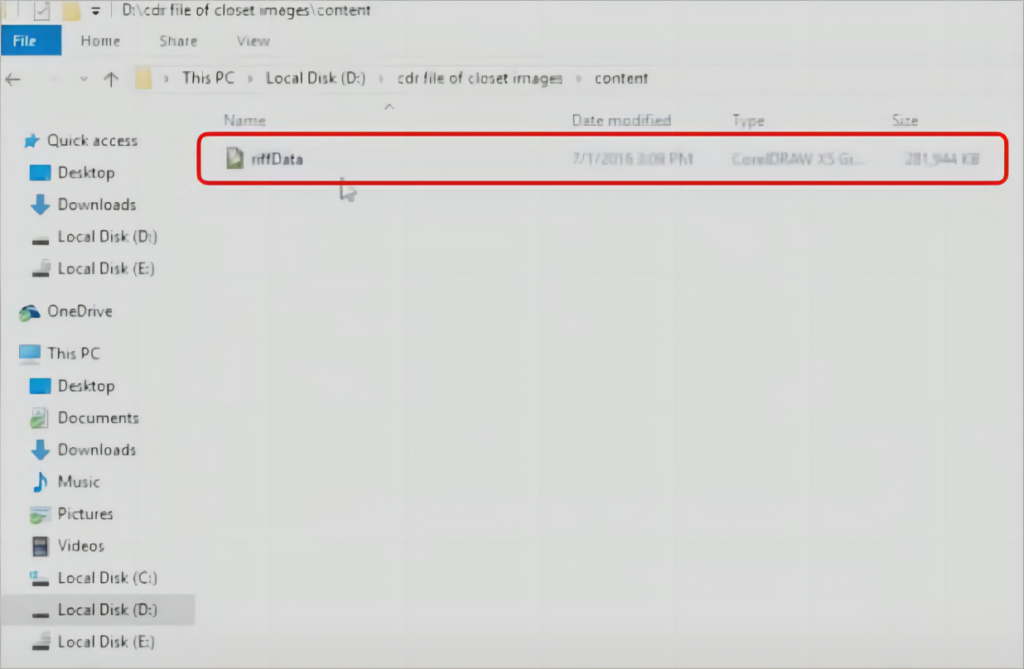 Step 3: Finally, rename this file to your old file name and open it in CorelDraw. Alternatively, you can create a new CorelDRAW file and import it.
2.3 Search for Temporary Files
CorelDRAW automatically create temporary files while you are working on a project. If you are still wondering how to recover corrupted coreldraw file, these files can be a lifesaver.
Step 1: Press Windows+R and type "%temp%" into the dialog box. Then, hit the Enter key.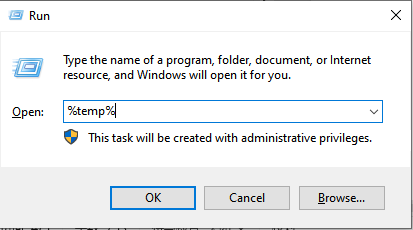 Step 2: Search for files with names like 'CDRW.TMP' or similar.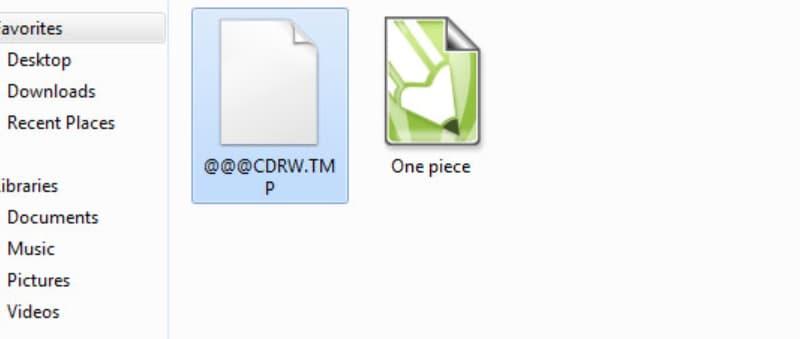 Step 3: Copy these files to a new loaction and rename its extension to ".cdr". Then, open them in CorelDraw.
2.4 Use the AutoSave Feature
Another solution to recover corrupted coreldraw files is to check for backups If you have previously enabled the autosave feature in CorelDRAW. When your main file becomes corrupted or inaccessible, you can often retrieve a recent version from the autosave folder. Here is how:
Step 1: Open the folder where AutoSave files are stored. If you don't know where it is, open CorelDRAW and go to "Tools" > "Options" > "Workspace" > "Save."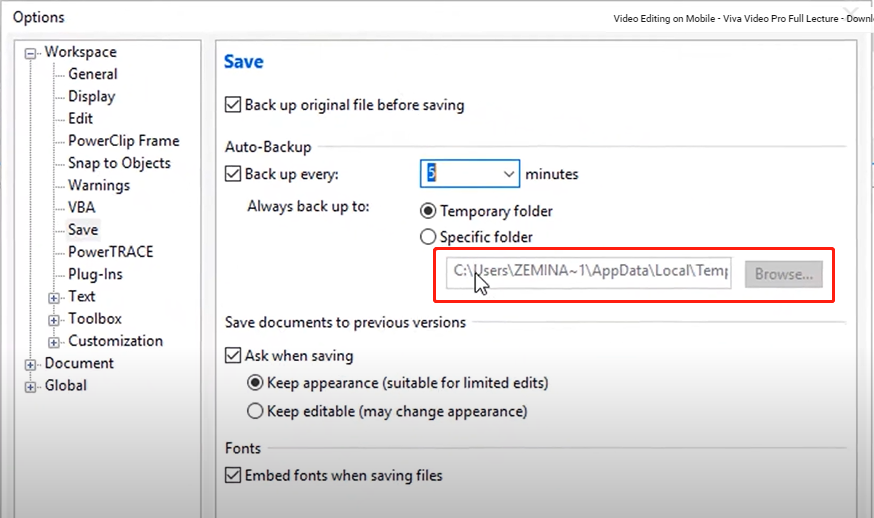 Step 2: Look for files whose names begin with "Backup_of_"; these are the backup files created by CorelDRAW.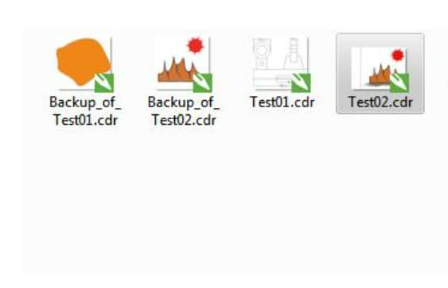 Step 3: Double-click on these files to open them in CorelDRAW. Then, locate your corrupted file from these backups.
2.5 Navigate to the Draw Folder
What to do if you don't turn on the AutoSave feature in CorelDRAW? Are your corrupted CDR files gone forever? Thanks to the CorelDraw development team, they have also created a .bak file for your design, serving as an additional safeguard.
Step 1: Press the Windows + E keys together and navigate to the following path:
C:/Program Files/Corel/Programs/Draw
Step 2: Locate the .BAK file that corresponds to your corrupted CDR file.
Step 3: Open the .BAK file using CorelDRAW and save it again.
2.6 Professionl Repair Tool
When it comes to corrupted cdr file recovery, we have to mention some reliable CDR recovery software like Recovery Toolbox or CDR Repair Kit. These tools not only enables you to open and preview damaged CDR files but also employ various algorithms for effective repair. Additonally, most of them are designed with an intuitive user interface. Users can easily recover cdr corrupted files without the need for specialized skills.
If you prefer not to download or install any third-party software, online repair services are also a good option. Some popular ones include:
2.7 Restore to a Previous Version
File History is a Windows built-in tool that automatically backs up previous versions of coreldraw files. If you had this feature enabled, you might be able to recover cdr corrupted files. Follow these steps to restore to a previous version:
Step 1: Open File Explorer and navigate to the folder where your CorelDRAW files are stored.
Step 2: Peform a right-click on this folder and select "Restore previous versions."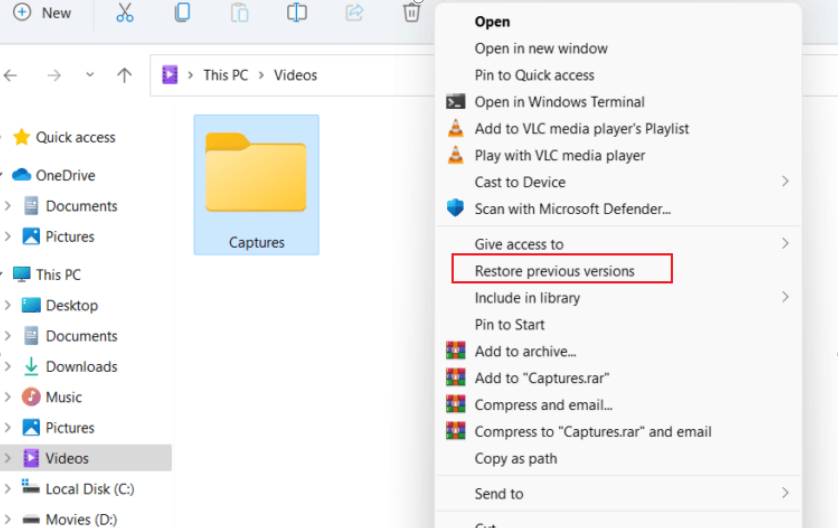 Step 3: If the File History feature includes the folder where your CorelDRAW files are stored, you should see a list of previous versions of the file. 
Step 4: Select the one you want to recover and simply click on the "Restore" button.
Part 3: How to Prevent CorelDRAW File Loss in the Future?
In fact, prevention is as crucial as recovery. Here are some precautions you can consider taking:
Regular Backups: Regularly store copies of CorelDRAW files on an external drive or cloud storage. This can be done daily, weekly, or as often as necessary.
Auto-save Feature: If you haven't enabled the autosave feature in CorelDRAW yet, take action now.
Antivirus Software: Install antivirus software in advance to protect your computer from viruses and malware.
System Updates: Keep your CorelDRAW software and operating system up to date. Most users encounter file corruption issues due to computer or system crashes.
Now, you can say goodbye to any worries about how to recover CDR files.
Final Words about Corrupted CDR File Recovery
There are multiple ways to recover CDR corrupted files, including compatibility checking, using the autosave feature, or employing professional repair tools. However, If you want to recover deleted or unsaved CDR files for free, give 4DDiG Data Recovery a try. This excellent software has helped countless users recover lost videos, photos, documents and audi—even when they don't have a backup