OKO Multifunctional Complex is the new skyscraper, by Capital Group in MIBC Moscow City, to begin the new chapter in Russian contemporary development. The OKO Multifunctional Complex is performed by American architectural bureau SOM, (Skidmore, Owings and Merrill) and consists of an 85-storey skyscraper, and a 49-storey office tower. That soar from a 7-story single transparent crystalline structure at the base of the complex embracing all the best for ultimate living, business and entertainment.
Innovative OKO Multifunctional Complex, Moscow, Russia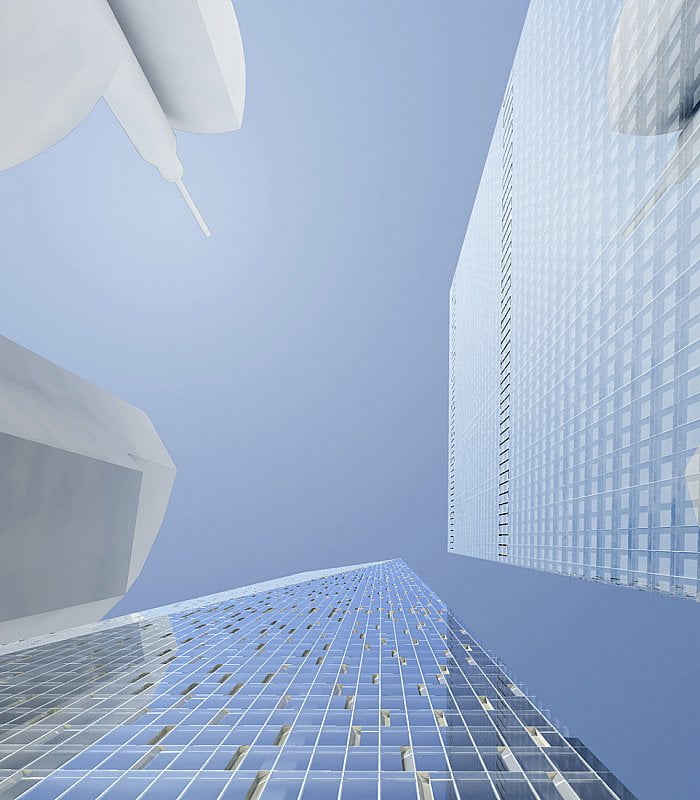 The OKO Multifunctional Complex reflects the ideas of anticipating future, feeling the next-day dynamics and implementing it in the innovative architecture, progressive materials and ultimate technologies.
The OKO Multifunctional Complex creates the new vision of life and business — successful, stylish and independent. Furthermore, the OKO is the new reflection of the futuristic concept, with its cult of progress and technological genius.
A century later, the ideas of transition from present into future get embodied in the oko multifunctional complex, a piece of development art.
400+ move-in-ready residential apartments with designer interiors with breathtaking views of the Moskva River,
The Kremlin and the White House, Sparrow Hills (Vorobyovy Gory) and the skyscrapers of Moscow City,
Modern A class business centre, progressive engineer solutions and security systems,
24/7 services from a world-class 5* hotel,
A fitness center, SPA,
Outdoor tennis courts,
Private cinema hall,
Conference hall,
Restaurants and bars
The OKO offers the very best for maximum comfort and activity any time, day or night.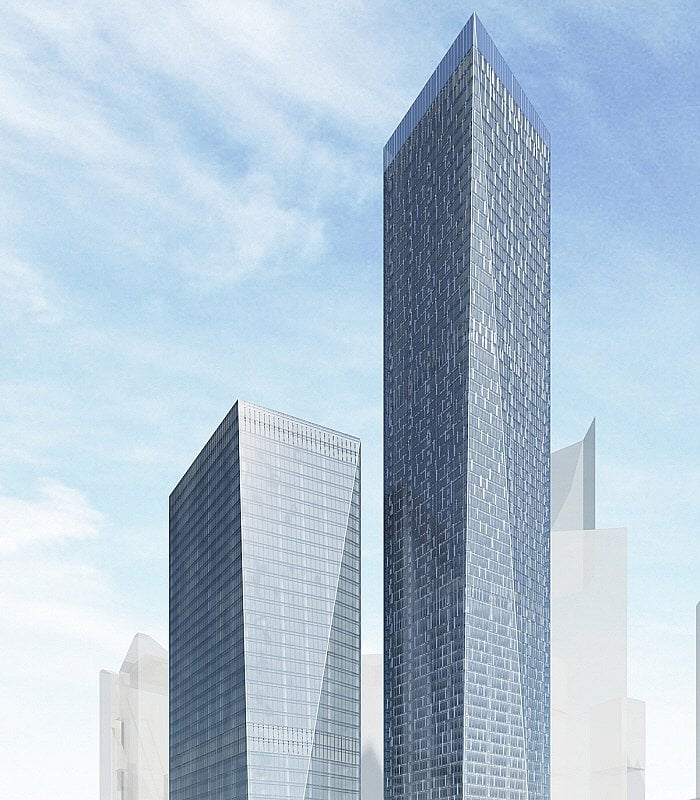 Important Project Highlights:
Location: Moscow, Russia
Anticipated Completion: 2015
Site Area: 2.50 hectares
Project Area: 447,085 m2
Number of Stories: 85
Building Height: 352 m
Market: Commercial + Office, Hospitality, Mixed Use, Residential
Service: Architecture, MEP, Structural + Civil Engineering, Tall Buildings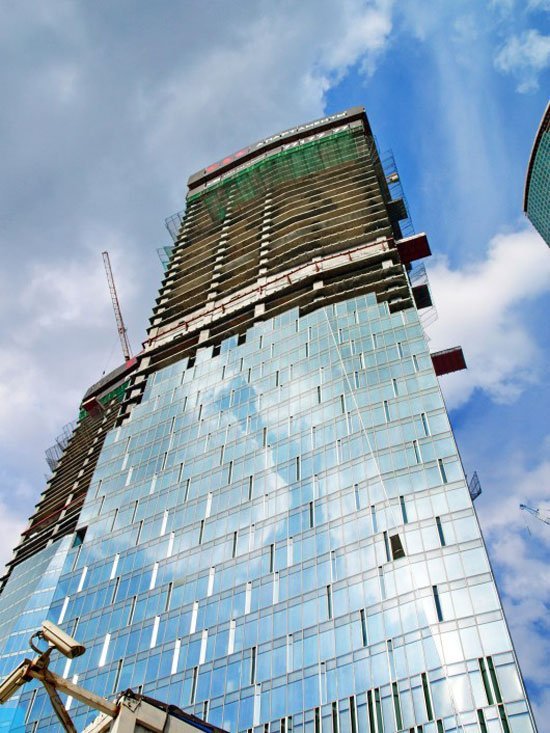 From the Desk of an Architect:
This OKO Multifunctional Complex is part of the thriving Moscow City, a mixed-use district centrally located within the sprawling Russian metropolis and loosely based on London's Canary Wharf and Paris's La Defense.
The complex will consist of an 85-story skyscraper and a 49-story office tower connected at the base by a transparent crystalline structure. The massive development includes luxury residences, premium office space, a four-star hotel, parking, and extensive green space.
The elegant towers gradually taper away from each other as they stretch upward, with glass curtain walls that possess varying degrees of translucency, clarity, and reflective.
A new private road bisects the site, creating a pedestrian promenade with access to both towers. Landscaped paths and plazas knit together the buildings, shops, and restaurants.
A continuous strip of parkland and plazas along the project's southern edge provides a much-needed amenity for the increasingly high-density zone.
The greenway, the only one in Moscow City-offers generous drop-off areas for the residential tower and hotel, as well as pocket groves of indigenous trees and open lawns for public use.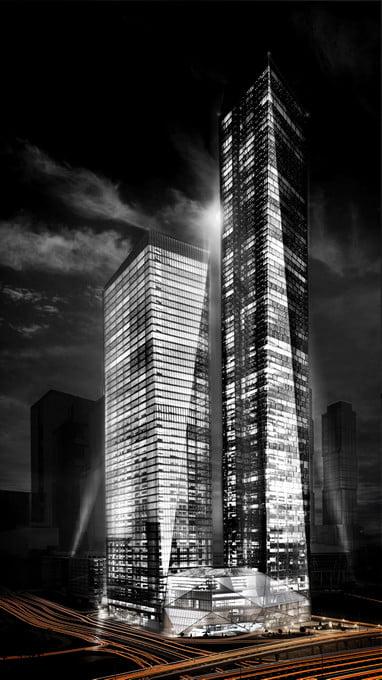 Project Facts of OKO Multifunctional Complex:

General information

Status
Under construction
Type
Apartments, Ofices, Parking
Location
International Business Center Moscow City, Moscow, Russia
Coordinates
55°44′58.48″N37°32′3.69″ECoordinates: 55°44′58.48″N37°32′3.69″E
Construction started
2011
Completed
2015
Owner
«Лисарио Трейдинг Лимитед», ОАО "СИТИ"
Height
Roof
352 m (South Tower)
245 m (North Tower)
44 m (Parking)

Technical details

Floor count
85 (South Tower)
49 (North Tower)
12 (Parking)
Floor area
249,600 m2 (2,687,000 sq ft)

Design and construction

Architect
Skidmore, Owings and Merrill
Developer
ООО «Строй ресурс»,
So, Friends this is a collective data and facts of Innovative Design OKO Multifunctional Complex, Moscow, Russia.