Global Virus and trojan attack Excel /XML files getting deleted automatically Quickheal is main other antivirus, while few other anti virus users also updating the same.
Virus & trojan have affected many systems using Quick heal anti-virus. Excel files are falsely detected n quarantined. This is a Global Issue. Security Labs team is working to fix this with utmost urgency.
Quick heal antivirus files are automatically remove when open the Excel file.
How To Fix XML. Trojan 47249 Excel file Deleted by Quick Heal Anti Virus
Excel files are getting deleted!! Trojan Detected!!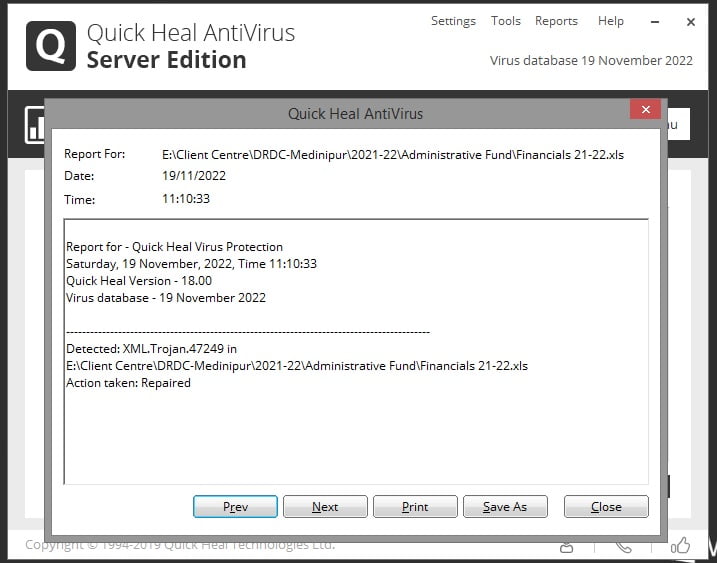 How To Restore quick heal excel file
f you have been impacted, please follow the steps below to restore your files.
Open #Quickheal Total Security
Step 1: Apply the latest update package
Update Version 22.00 Virus Database 19 Nov 2022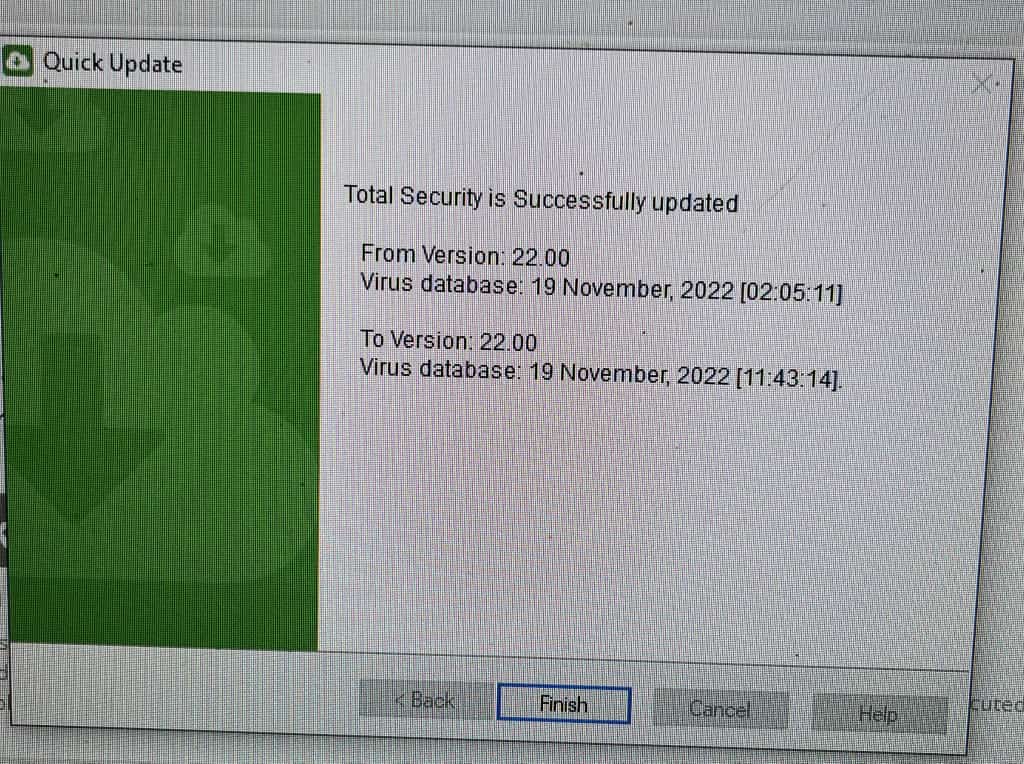 Step 2: Open Quick Heal's application and go to Settings > View Quarantine Files>
      Select files quarantined on 19th November with .xls and .xlsx extension only > Click Restore button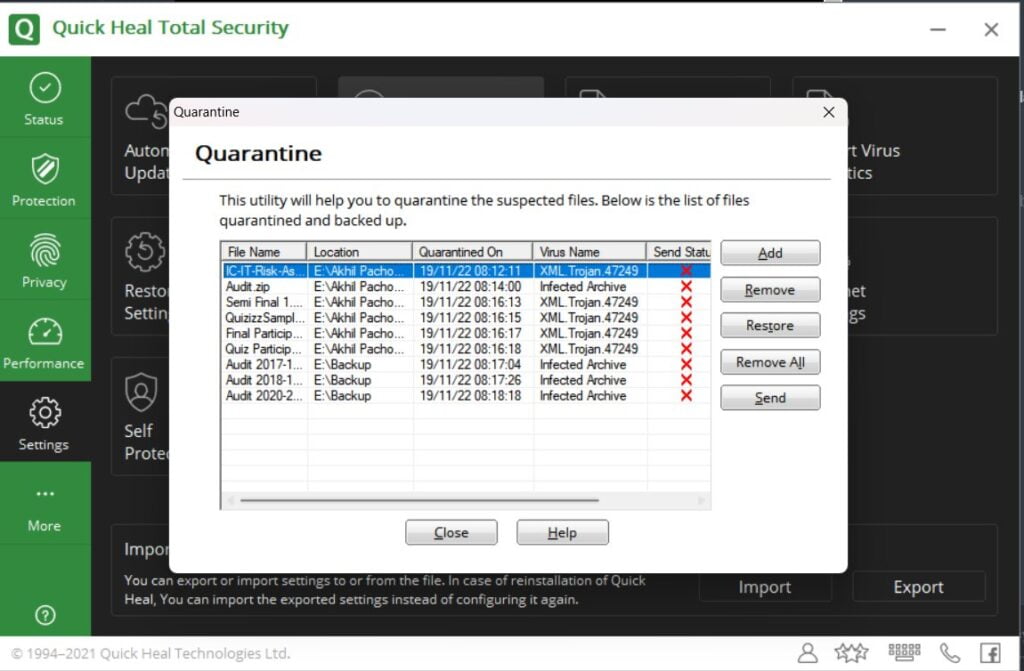 Select file and click on Restore File Hope this helps for urgent need basis till the time patch comes
Click on "Yes" to restore files to original location
If you still face any issues, please contact us @quickheal.com
Download Latest Quick Heal Total Anti Virus
P.S. Do not restore files with any other extensions.