THE ULTIMATE AFFILIATE MARKETING REVOLUTION REVIEW,… Today I want to share with you my review of the experience I've had so far with the Affiliate Marketing Revolution (AMR) video course by Luca De Stefani. It is a new course that just came out as of 2021. I purchased the course right away and worked my way through the entirety of the material within about two days.
Affiliate Marketing Revolution Review – Read This Before You Buy!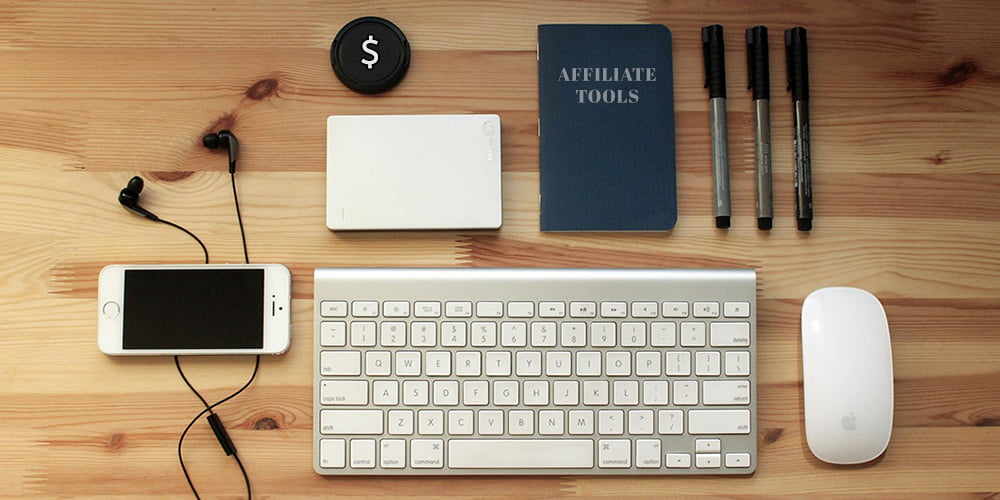 That in and of itself may not seem like such a big feat but you have to understand that the course is really extensive. It contains a hefty 8 hours' worth of videos. Considering I have a full time job that I needed to tend to while I was taking the course, it was a really big accomplishment for me to be able to effectively work through it within that two days.
This course is very compelling because, in case you're not familiar with Luca, he cuts out all of the bullshit. He doesn't hesitate in getting straight to the money right away. He talks about the money involved in affiliate marketing – how to get it and what all of the big guys in affiliate marketing are doing – and it kind of opens your eyes to what is actually going on behind the scenes.
AFFILIATE MARKETING BASICS
Sometimes you see things about affiliate marketing on YouTube or on blogs and it doesn't really stand out to you or hold much meaning until you take this course, which will in essence, lift that marketing veil for you all. At first, you will find it difficult believe that you've missed out on all of these gems that were right in front of you for so long. In AMR, Luca will instruct you on how to really make money in affiliate marketing and will show you the real truth about this business.
This is not a cheap, fly by night course that will only serve to waste your time and money. Rather, this 8 hour course is offered at $499 and requires you to invest in learning the information and also to implement it into a money making endeavor. Luca is going to be releasing more content to add to the course so it is going to end up being more than the initial 8 hours, and the price may go up to $599 because of this.
I know that Luca has already released another video that is about 13 minutes long since the initial release of the course and he is going to be updating it constantly. After going through the course, I was pretty impressed with the amount of content there was and I just want to talk to you guys and give you my rundown of the course itself.
HERE ARE JUST A FEW OF THE MANY THINGS YOU WILL LEARN WITH AFFILIATE MARKETING REVOLUTION:
The secrets of affiliate marketing pros, and the work they actually do
How to make money in email marketing
Chosing programs that actually make real money
How to use social media to make money
The details of ranking, conversions, and optimization
How to run several different businesses on autopilot on different platforms, in different niches, and even under different names if you prefer
Basic SEO knowledge
Most importantly, how to ensure that your business(es) revolve around making commissions and generating income
The thing I personally like about Luca is that he shows you his dashboards so you can see how much money he is actually making, unlike other affiliate marketing courses. What I also like about the course is that it delves deeply into the topics.
The video course goes into detail on what topics to select, which niches you should be in, and how to select a niche. So you are able to look at products such as Clickbank and JVZOO and see what is out there and what is available to you. It instructs you on the criteria you should know in order to select those products.
If you are not yet familiar with affiliate marketing, you wouldn't be aware of what products to select and I think most of the affiliate marketing courses out there do not show you which products to select. Luca De Stefani details step by step the different products and sites and tell you what to select, what to look for, and what niches you should be in as well.
MAKING MONEY ON YOUTUBE WITH AFFILIATE MARKETING
Luca's focus with this program is not on superficial things such as just how to build a blog or just how to open a YouTube account. Which is refreshing. Instead, he talks about the actual strategies that you will use once you already have opened up those accounts and once you have already built your blog.
Again, this is information that most of the affiliate marketers out there just simply will not tell you. Most other affiliate marketing programs just tell you to 'add value' and 'focus on the customer' and all of that nonsense. Luca will tell it to you like it is and get to the straight goods of teaching you how to do things that make money, and not just give you busy work that ends up taking up your time.
FACEBOOK MASTERMIND BONUS
Included in AMR is a Facebook mastermind group that Luca moderates and actively participate in. He is a very busy guy so if he doesn't have time to answer you right away, he will usually get back to you with an answer within 24 to 48 hours or so. My point is that he is active in the group, along with a lot of other people.
Right now, people are just starting out with AMR, so if you post a question, there is a high probability that other people are going to jump right in with their opinions. No one is really a master marketer right now so we are all just sort of waiting for Luca to weigh in and see what he says on the different subjects.
Another thing I really like about AMR is that the videos actually show Luca making money specifically with the strategies that he talks about in the course. It is reassuring to see this because it shows that he knows how the strategies work and actually uses them to generate income.
THE DOWNSIDES TO AFFILIATE MARKETING REVOLUTION
We were just touching on those videos that show Luca making money using his own strategies, which I do like. What I don't like is that he shows you how to make money using an already existing account, his personal account Big Luca Big Money. This account already has 500 or 600 subscribers so the video doesn't show someone starting from scratch. I don't think the money he makes with that account would be very realistic compared to someone who is just starting out.
Also when Luca De Stefani talks about SEO it is not discussed in as much detail as I think it deserves. Obviously this is a large subject and could be a totally separate course on it's own, but to not go into detail about SEO is disappointing.
Affiliate marketing is such a broad, complex subject almost every subject could potentially be a course in and of itself, so it is understandable that he has to draw the line somewhere.That being said, I am hoping that Luca De Stefani really takes this course seriously and updates it regularly.
AFFILIATE MARKETING REVOLUTION FINAL SCORE
Overall, I would give it a 4 out of 5, mainly because it really does go into detail about how you can make real money with affiliate marketing. The great thing about this course is that once you have completed it, you are then able to take concrete steps toward starting to make money almost right away.