Decorative Channel Drain System, for your bathroom or shower area, with style and class of interior design. These products of channel drain systems is really good solution, with appealing look for traditional drain Nanni trap. Now a days, many bathroom accessories manufacturer, come with some innovative and really affordable solution for your bathroom decoration. With this channel drain system installation and selective examples for you. Put your review bellow!!!
Channel Drain System Like ACO Drain
ACO
ACO bath Channel drain Systems are used in areas, where there is a demand for functional long-life solutions, with high flow volumes combined, with attractive designs.



There is a choice, of round and square designer grids, made from high-quality elector-polished stainless steel, with lockable or loosely inserted versions.Lockable grids can be used in public areas, such as health spas or high-class swimming pools.
NDS 864G 5-Inch Pro Series Channel Drain, Grey by NDS TECHNOLOGIES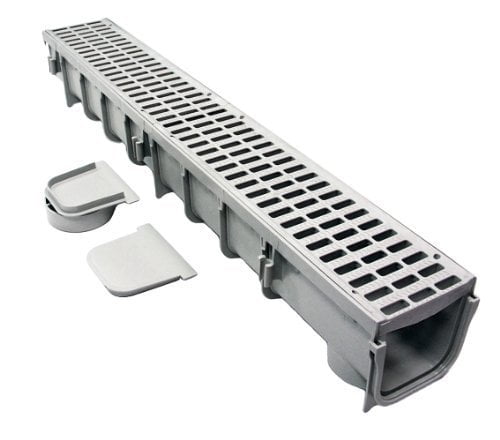 Unique NDS Technologies interlocking design, Allows each channel drain system to securely lock, to the next for a secure, tight fit, A bottom outlet is built into each channel section and fits 3″ and 4″ S&D fittings, Includes 1 meter (39-3/4″) of channel drain and grate, Includes 1 end outlet and 1 end cap.
Zentrix Linear Floor Channel Drain System
Zentrix is the latest floor drain design from Dallmer that partners the CeraNiveau for level access showers. The Zentrix cover plate is a masterpiece of design, recognised by the "reddot design award best of the best 2008" for outstanding design.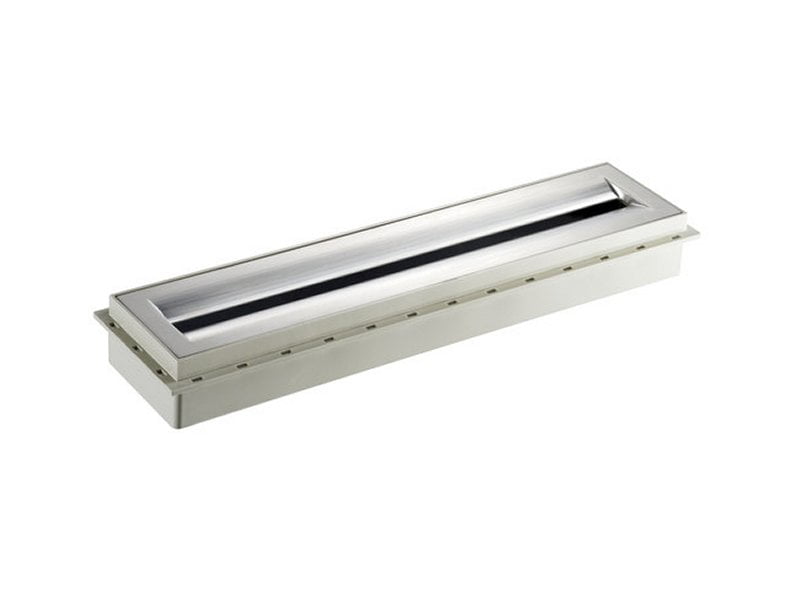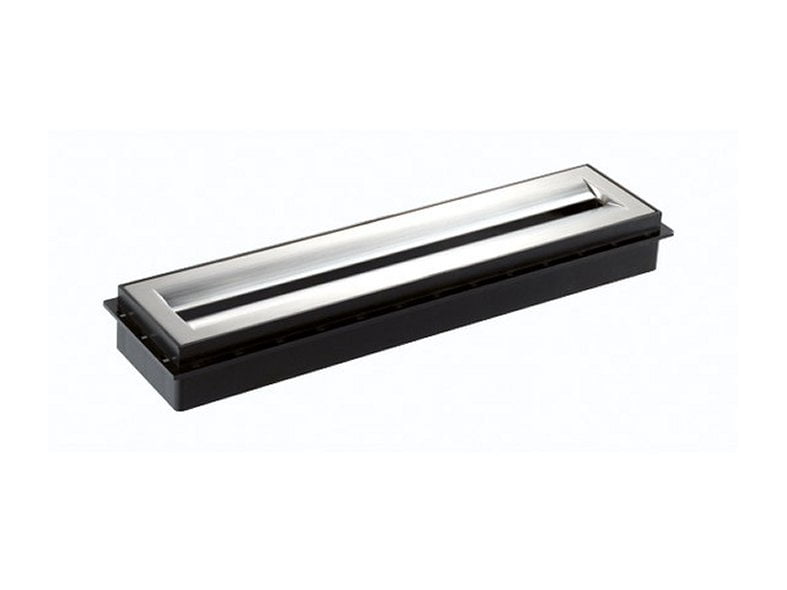 Zentrix has an elongated drain body with a removable, matt-polished stainless steel profile as the cover. The drain has a high flow capacity, but for the user, all that can be seen is the sculpted cover plate with its axial slot.
CeraNiveau Linear Floor Channel Drain System
The highly renowned CeraNiveau is a compact channel drain system for level access showers. The CeraNiveau floor drain features an attractively proportioned cover with an uncompromising reduction to the basic rectangular form.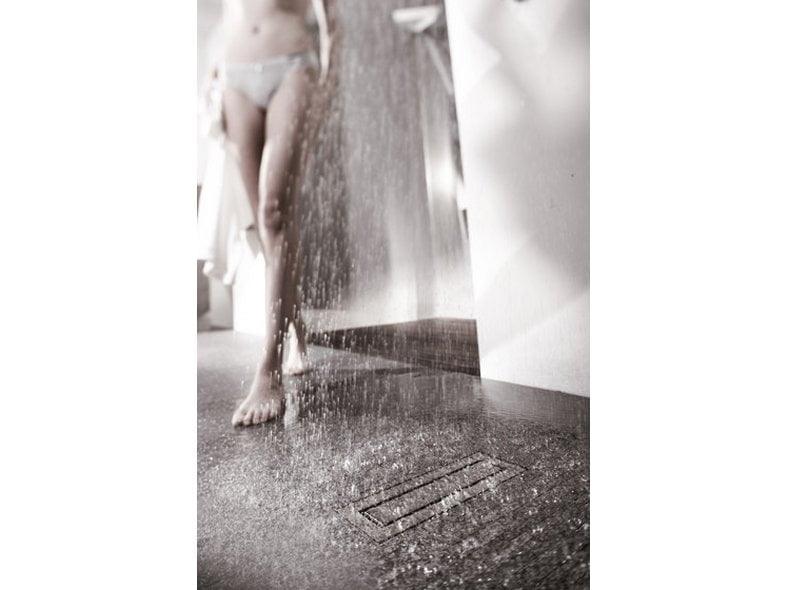 CeraNiveau is available in a range of finishes – polished, satin, antique bronze or matt black stainless steel, helping the drain cover to become a bathroom accessory that complements the finish of the brass ware perfectly.
CeraNiveau is perfect for new build or refurbishments with only a 108 mm build-in height.
TistoLine Shower Channel Drain System
The TistoLine 300 shower channel system from Dallmer allows short shower channels to be drained effectively.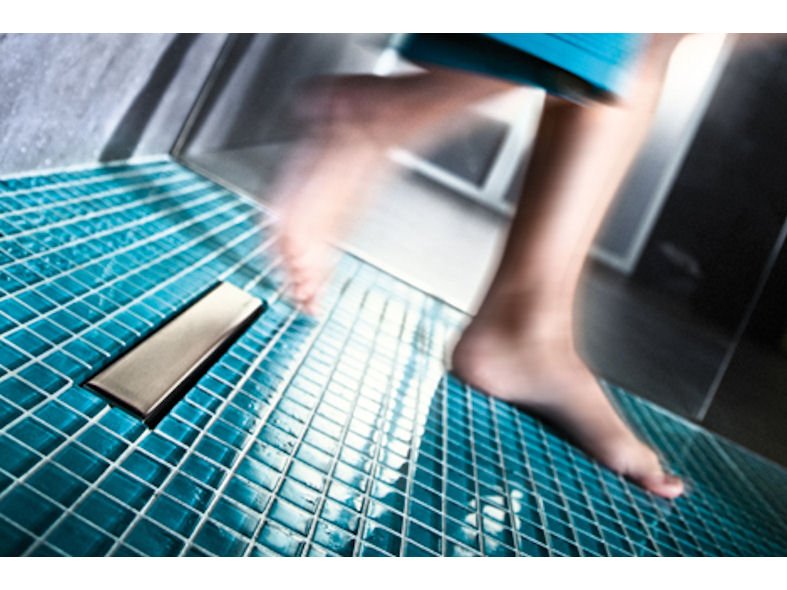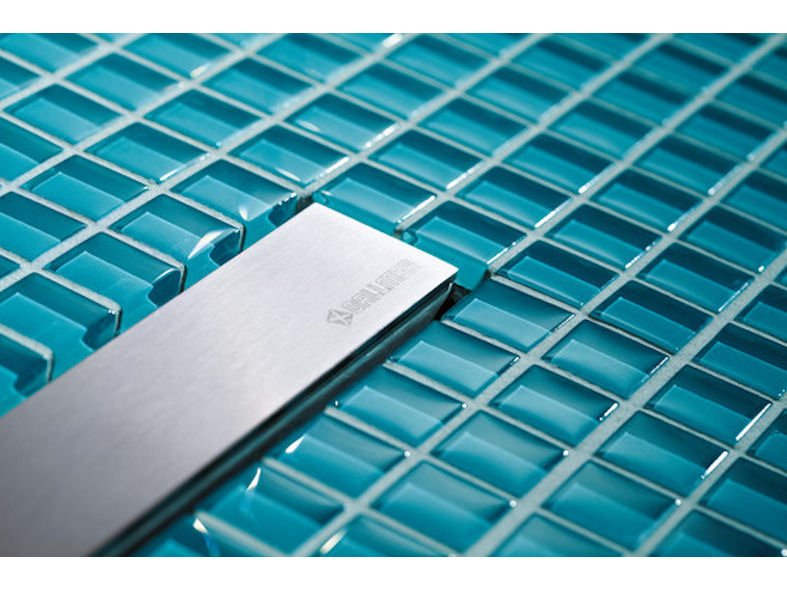 With a built-in height of 90mm, and a stylish stainless steel cover plate, TistoLine is also fitted with an integrated flange for under-tile waterproofing and a removable trap insert making it extremely easy to clean. TistoLine 300 is the perfect choice for new build projects and private bathroom renovations.
For installation into screed, our new Tisto-anchors provide essential extra grip and can easily be removed when used in timber floor installations. TistoLine 300 shower channel is covered by our 10 year warranty.
CeraLine Linear Floor Drain
The multi prize-winning CeraLine shower channel family has been extended. Joining the Standard, Design and Individual variants
Dallmer have a large number of new cover plates with impressive surface finishes and material combinations, such as colored glass, that would satisfy the most sophisticated tastes, teak wood, a classic material borrowed from the world of boat-building or for an exclusive designer look – polished or Matt-black stainless steel.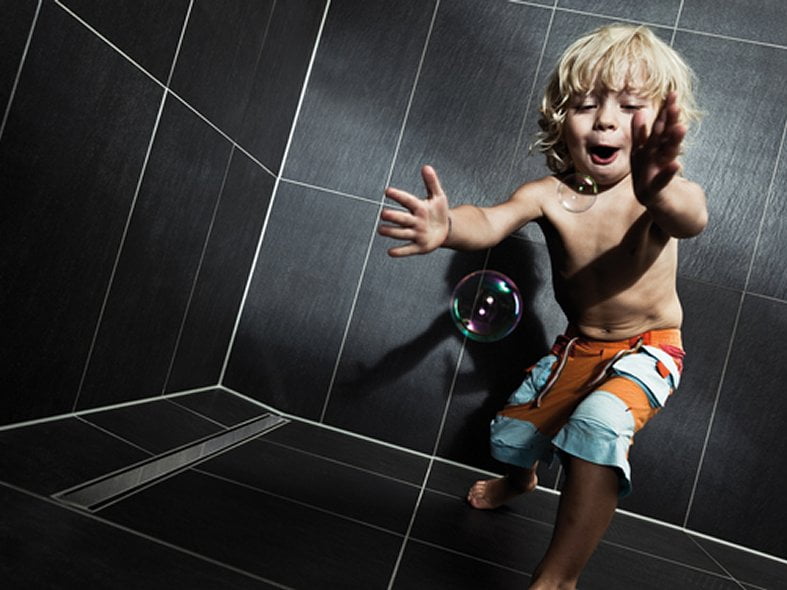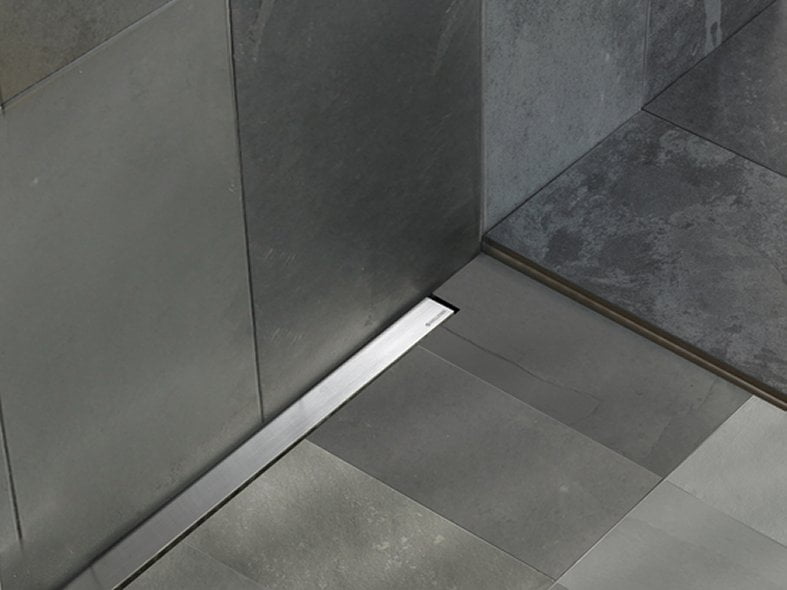 The CeraLine shower channel drain system, can be installed straight against the wall, or any point in the floor surface. Even when there is only restricted height available for infloor drain installation, the perfect solution is still available: the new CeraLine Nano has a build in height of only 68 mm.
CeraLine shower channels are available from 500 to 2000 mm.
NOTE : Decorative Channel Drain System Installation and Price, will Differ by it's quantity and availability with installation. CHECK HERE