How not to get scammed while buying life insurance?
Purchasing term insurance is a significant decision that should always be made with caution. A term insurance plan not only provides a lump sum amount when needed or at the end of the maturity period, but it also takes care of your wishes for your loved ones.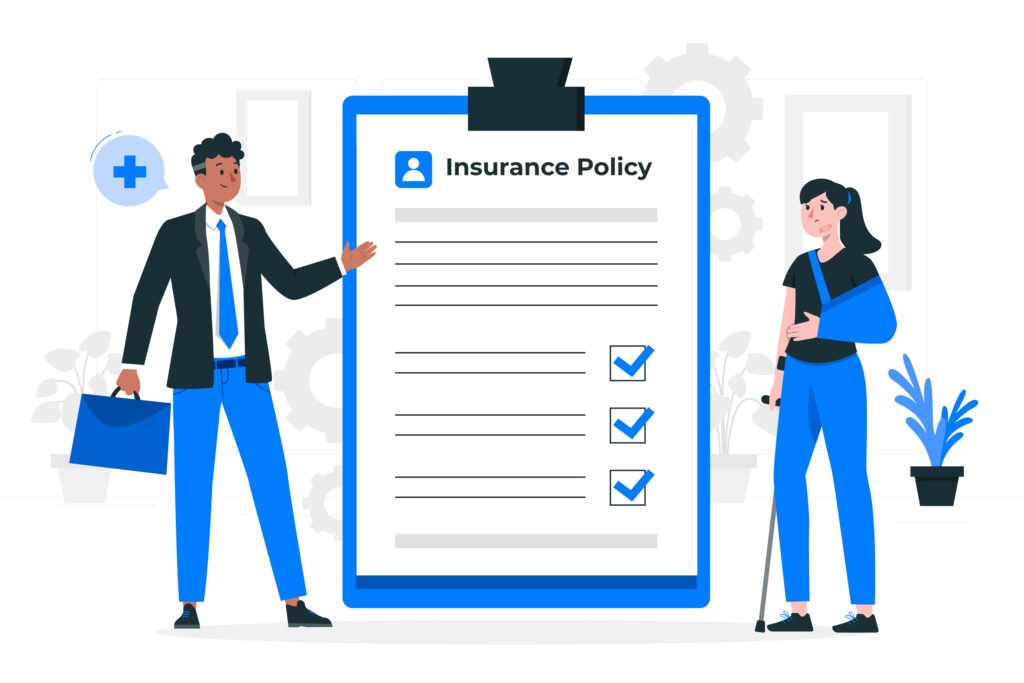 It is a straightforward insurance product in which your life is protected until you pay fixed-term life insurance premiums. In the event of your death, the insurance company pays out a lump sum to your family to provide them with financial security. You must purchase the appropriate term life insurance policy for them to be eligible for these benefits.
That is why we have compiled a list of considerations when purchasing term insurance.
What is the meaning of Term Insurance?
We are here to assist you if you are wondering what term insurance meaning is? Simply put, term life insurance is an agreement between the policyholder (insured) and the insurance company in which the insurance company pays a specific sum to the insured person's family in the event of the policyholder's untimely death.
When it comes to long-term financial planning, term plans will come in handy.
When learning the term insurance meaning, it is important to remember that term insurance is the purest form of life insurance policy that provides comprehensive financial protection to your family members against life's uncertainties.
Your family will receive life insurance, or a sum assured based on the term insurance plan you purchase if you die during the policy period.
5 Factors to Consider Before Buying a Term Insurance Plan
While term insurance is the best investment option, it can only provide a higher coverage benefit if you buy the right term insurance plan. A few things to consider when purchasing a term insurance policy are listed below.
1. Select an adequate insurance cover
One of the most common mistakes people make when purchasing term insurance is failing to select adequate coverage. The most important task, however, is determining the appropriate amount of coverage, which must always be done with care.
You should always consider your age, earnings, profession, medical history, dependents, and average monthly expenses. Then, select a term plan that addresses all of these concerns.
Choosing a term insurance plan with less coverage because of the low premium requirement will never be advantageous in the long run. As a result, never choose inadequate coverage simply because it requires lower premiums.
2. Choose the term insurance plan period
The next important decision to make is determining the term insurance policy period. If you require more insurance coverage for a lower monthly premium, it is always best to purchase a term insurance policy at a young age.
When you buy the policy at a young age, you get the longest policy period, which helps you build a more secure financial bubble around you and your family.
Aside from that, many insurance companies allow you to increase or decrease your life insurance coverage by paying a higher premium in the first few years. As a result, paying a term insurance plan premium does not feel like a burden as your expenses increase.
However, this is only possible if you choose your policy period wisely and purchase a term plan at a young age to protect your future.
3. Avoid Hiding any Information From The Insurance Provider
To get the most out of your term insurance policy and keep your family members out of trouble when claiming the payout after your death, never withhold any important information from your policy provider.
If you are a habitual smoker or drinker, or if you have a chronic disease, telling your insurance provider will ensure that your term insurance claims are never denied.
4. Add Suitable Riders
Choosing appropriate riders is an optional benefit in a term insurance policy that provides you with additional coverage. These riders have the potential to provide additional benefits in addition to the core life insurance plan's benefits. You can easily select a rider from the list below that meets your needs.
Accidental Mortality Benefit Rider: This accidental mortality benefit rider guarantees an additional sum to the nominee or beneficiary in the event of the policyholder's accidental death.
Critical Illness Term Plan Riders: A critical illness term plan rider pays out a lump sum to beneficiaries if the policyholder is diagnosed with a specific illness with no conditions or sub-limits. Everything you need to know about critical illness benefits in a life insurance policy.
Income Benefit Term Plan Rider: By selecting this rider benefit, the decedent's family members will receive an additional income each year for the next 5 to 10 years. The most beneficial aspect of this rider is that it is in addition to the primary sum assured.
5. Choose the Right Insurance Provider
Policies can be purchased from agents or directly from the company. Alternatively, one can visit the websites of insurance aggregators to obtain comparable quotes for the same level of coverage and term. Aggregators or direct platforms typically offer a lower premium.
Another important factor to consider before purchasing a term insurance policy is selecting an appropriate insurance provider. It is critical to investigate factors such as the insurance provider's experience, customer reviews, claim settlement ratio, and economic strength.
You should also give more weight to the client-centricity of the insurance provider in terms of sales, assistance, and premium payment options.
Wrapping It Up
When considering financial security and understanding what a term plan is, you must know and understand what term life insurance means for your family and which plan will meet the specific needs.
For example, understanding term insurance meaning and how it can provide financial security is critical when determining an appropriate coverage amount. This will assist your family in meeting regular expenses, your child's education, and other liabilities.
One of the most prudent investment options in your financial portfolio is a term insurance policy. This not only provides financial assistance to your family but also assists in funding their future. As a result, it is critical to select the appropriate term insurance plan in order to avoid financial hardship in the future.