Individuals who do not want to risk their invested capital prefer fixed deposits (FDs). The scope of fixed deposits has expanded in recent times. Banks offer different FD plans as per the investor's requirements. They can choose short-term and long-term tenures to meet their determined financial goals. Read the post to understand a fixed deposit, its features, and its benefits.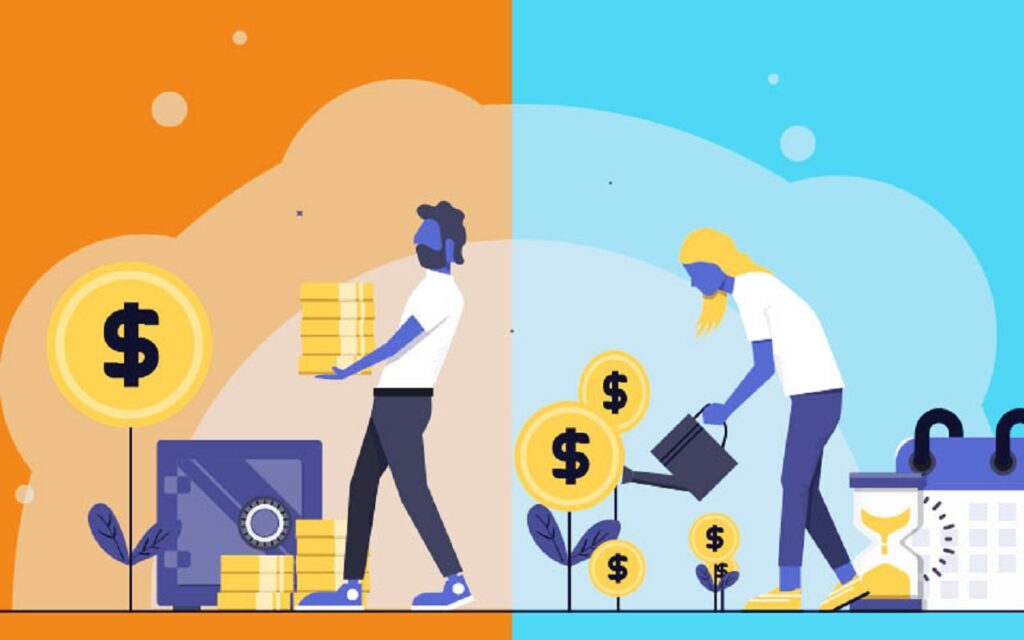 Know Fixed Deposits- Features and Benefits
What is a Fixed Deposit?
A fixed deposit (FD) is a traditional way of investment where one can deposit a lump sum amount for a specific period to yield returns at a fixed rate. An FD account keeps the deposited funds safe and provides a higher interest rate than a savings account. Any Indian citizen can open an FD account with any bank. Many banks offer this service to NRIs also. Investors can open as many FD accounts as they want.
Features of Fixed Deposit
Investors can deposit a lump sum in a fixed deposit for a lock-in period of their choice. Once the amount is deposited, they can not deposit extra money in the same FD account. However, they can open a new FD account with that additional money. Depending on the type of FD chosen, they can or can not withdraw the amount before the maturity date. The tenure or lock-in period may range between 7 days to 20 years for bank FDs.
Interest Rates and Returns
Banks fix the FD interest rate. It depends on the investment amount, the depositor's age, and tenure. The longer the lock-in period, the higher the returns due to cumulative effects on the investment. Investors get a higher interest rate than a savings account. However, premature closure may attract a penalty or reduce the interest rate.
Depositors can renew the FD on maturity conveniently. They need to check the interest rates applicable on the day of renewal. It may be increased or decreased than the previous interest rate.
Benefits of Fixed Deposit
Investing in an FD comes with the main perks of the safety of funds. There is no risk of loss of principal amount.
No impact of market fluctuations on the FD returns
FD investors enjoy the highest stability in returns. They will receive the principal with fixed interest on the maturity date. An FD remains unimpacted from market fluctuations once deposited.
Flexibility to receive interest payouts
Banks allow depositors to opt for cumulative interest or periodic interest payouts. They can choose monthly and quarterly interest-receiving options. It benefits individuals who depend on the investments' returns, like senior citizens.
Investors can claim a tax exemption u/s 80C, Income Tax Act ,1961 for the amount up to Rs.1,50,000. If they do not fall under any tax slab, they can submit the form H/G.
Start FD with a low investment amount.
Individuals seeking to accumulate funds for short-term or long-term financial objectives can open multiple deposits. Anyone can open a fixed deposit with as little as Rs.100. They can use an FD calculator to know the right amount and suitable tenure for their FDs.
Avail of multiple FDs with unique features
Banks offer different fixed deposits to cater to everyone's financial goals. Depositors can choose from a regular fixed deposit, Flexi fixed deposit, tax-savings fixed deposits, senior citizen fixed deposits and others.
Benefits to senior citizens
Banks offer a higher interest rate on FDs by senior citizens. It helps them to have a sense of financial stability with their FD returns over time.
Easy to manage investments
Fixed deposits are easy investments. Depositors must find a bank offering a higher interest rate and invest for fixed returns. They need not visit the financier's branch to start an FD account; it can be done online with a few steps.
Thus, features and benefits of fixed deposits, like higher interest rates than savings accounts, capital protection, and stable returns, make individuals approach banks to invest in fixed deposits.