Bright Paint Color Ideas For A Family Home Decor In Russia, by Designers Elena Chernigina and Anton Bazaliysky have created the Tuhachevsky Street Apartment, a bright paint color ideas with interior decoration for a family of four in St. Petersburg, Russia. This amazing apartment is intended for people with a great sense of humor and an incredibly positive attitude to life. They love when life is seething and does not flow measured.
This is their feature bright paint color ideas that inspired and charged us. It was very important to make sure that the house paint color with bright paint color ideas is the reflection of these cheerful people. Husband and wife love to travel, the spouse is a hunter. But, at the request of his wife, a trophy was not used in the interior decoration.
Interior Decorating Bright Paint Color Ideas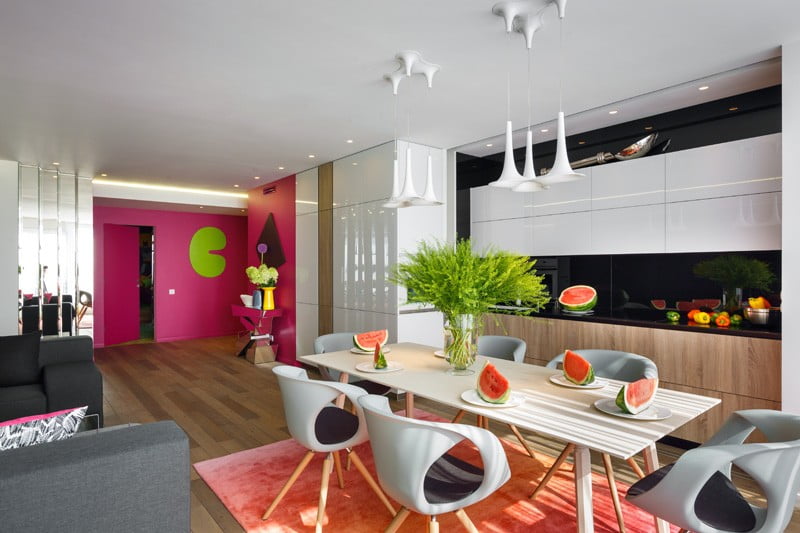 The Designer's Thoughts On Bright Paint Color Ideas
Interior Design Planning decision was taken from the first drawings. The only thing which had problems was a combination of upper apartment with a down maisonette. It was necessary to successfully place a ladder not to damage the interior space on the second floor.
The task was not easy: on the second floor was supposed to be a bedroom, a living room, a large dressing room, bathroom with a tub and a shower. We were fighting for every inch.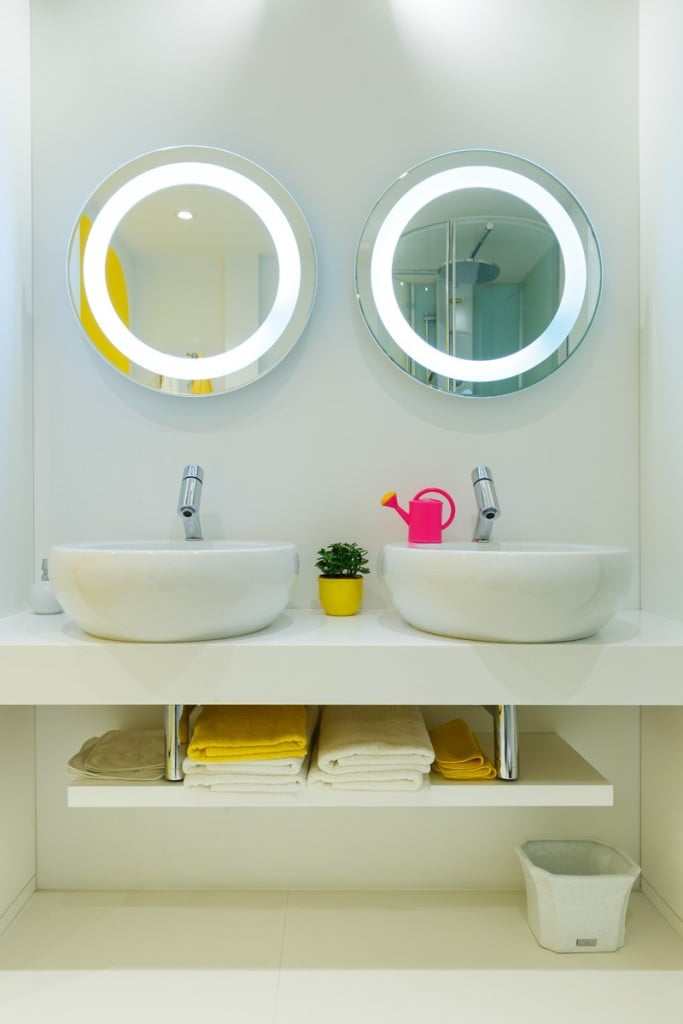 From the apartment there are stunning views of the park and the Smolny Cathedral. The total footage of 230 sq.m. Initially there were 4 apartments. The area on the top floor was purchased for their daughter at the designing period.
Hidden ventilation system with a ceiling height of 2.7 m, did not please us. However, the design of the hall required ventilation: the pipe runs right through the ceiling in this space. We did not want to do the typical box and we have omitted a corner of the ceiling and have painted it in bright colors, so there were colored triangles and on the other walls also.
Photos of Interior Paint Colors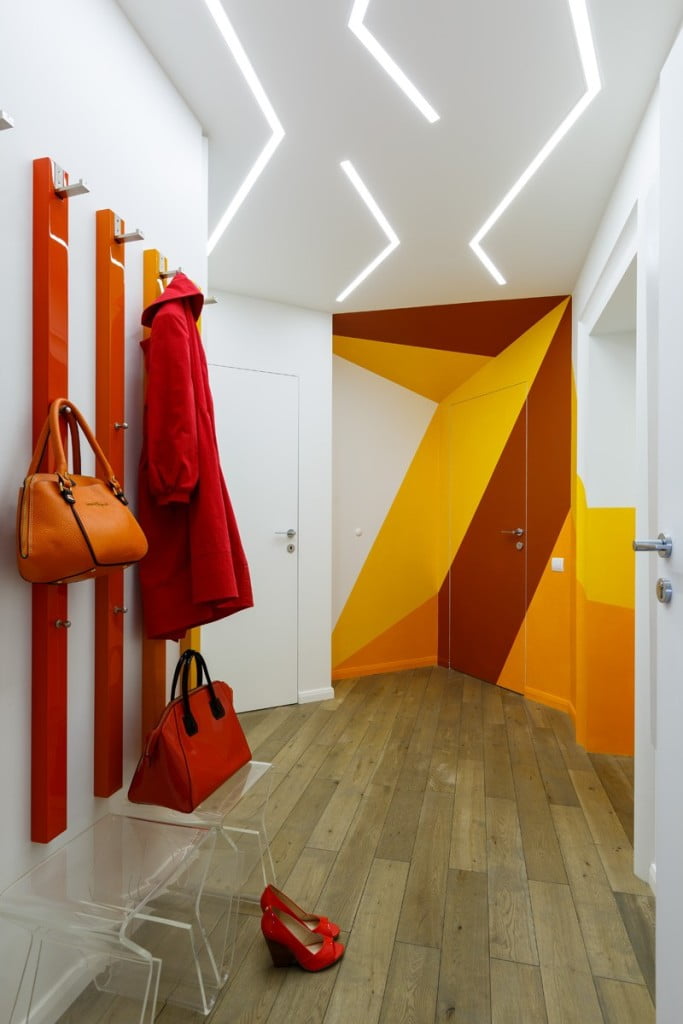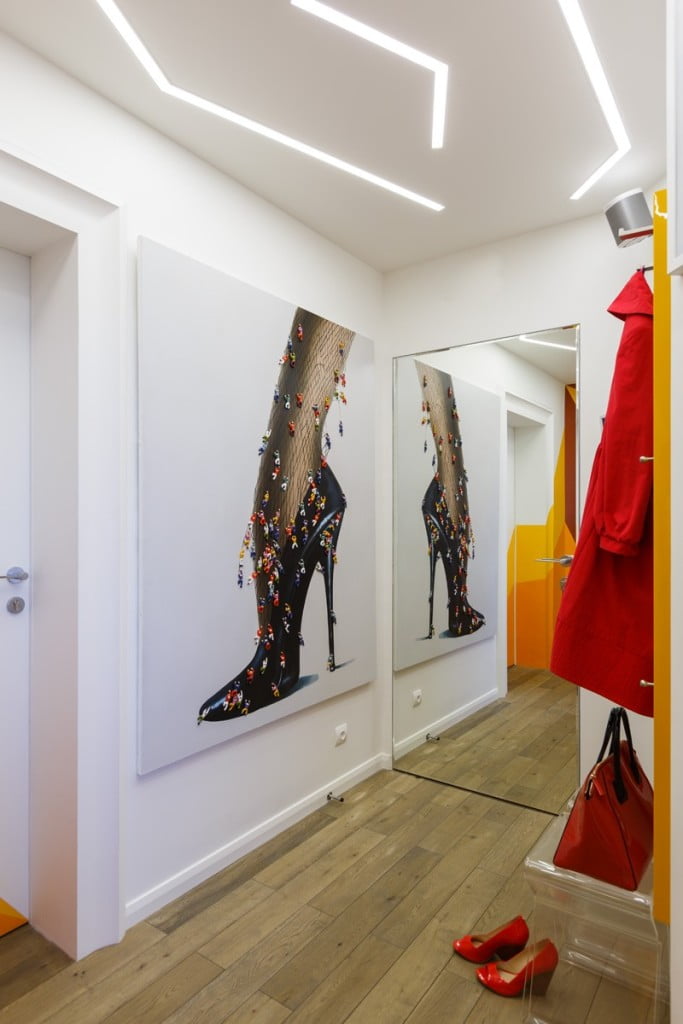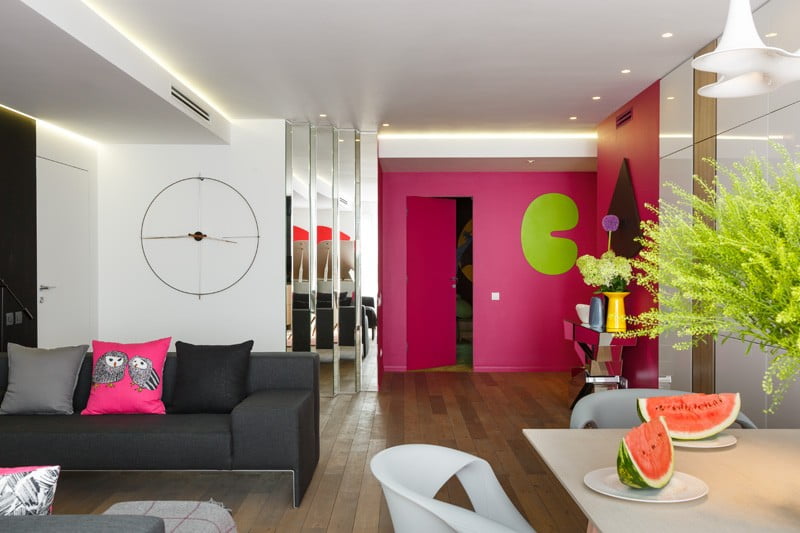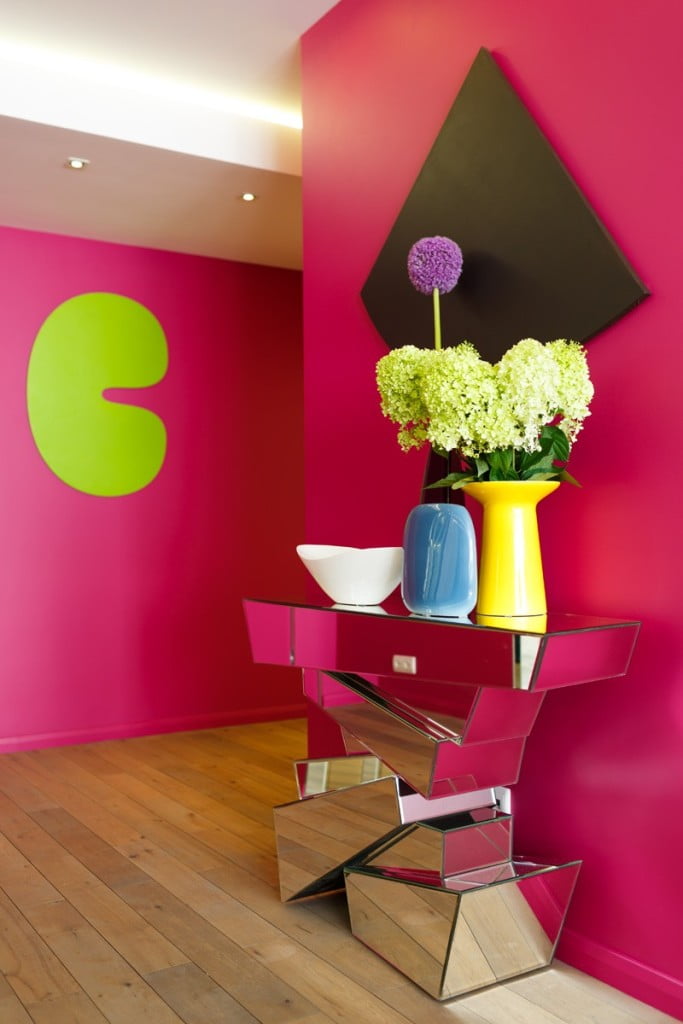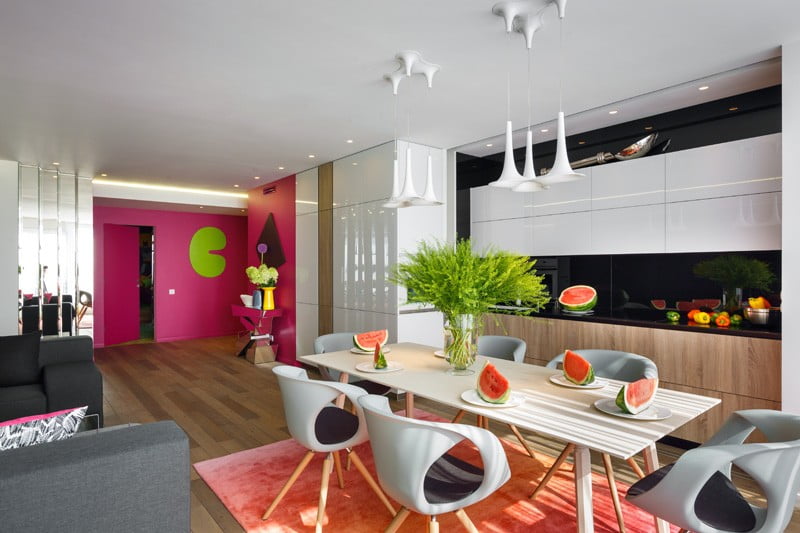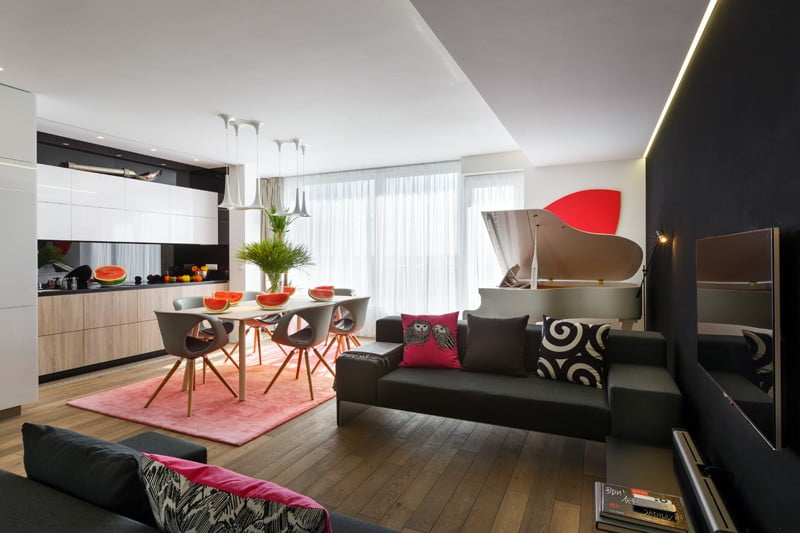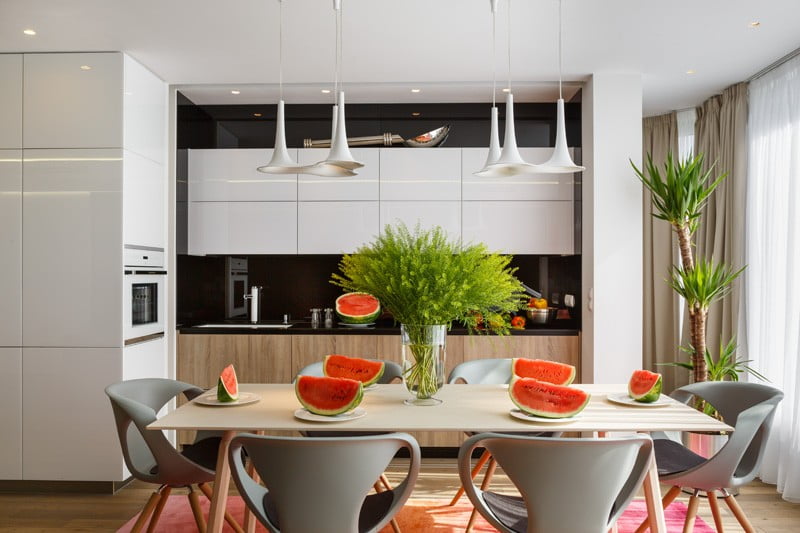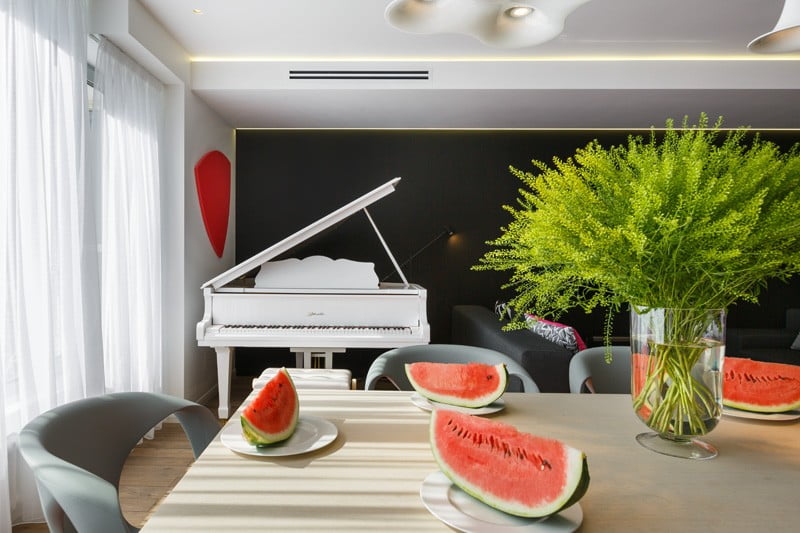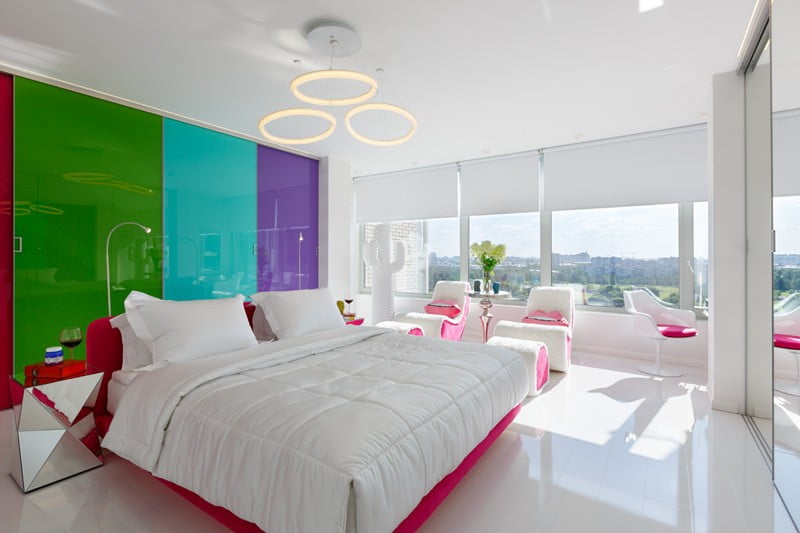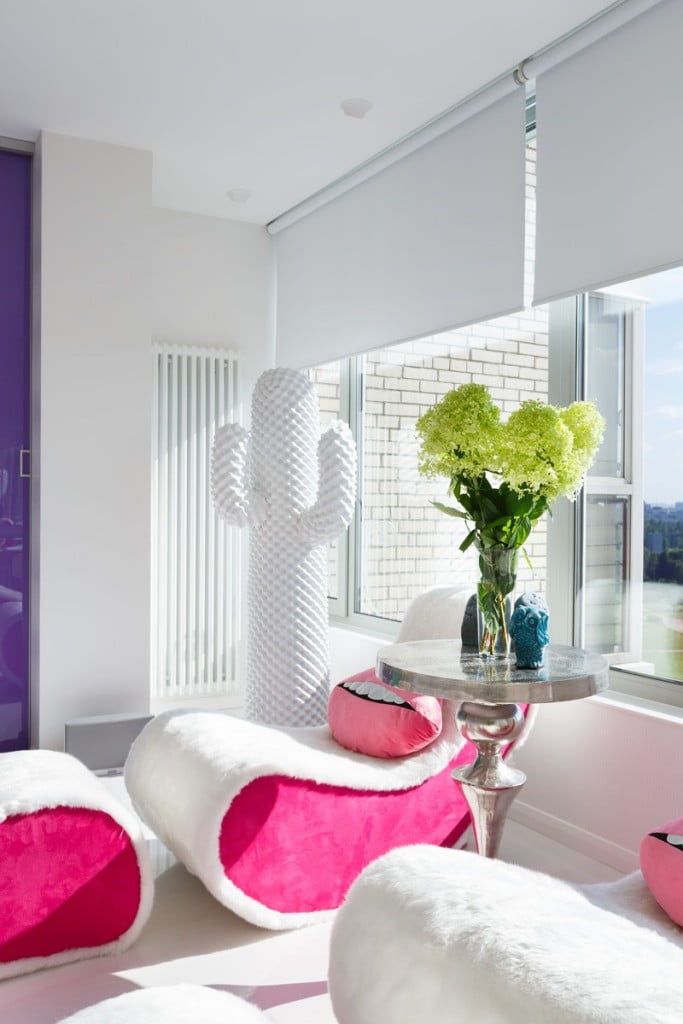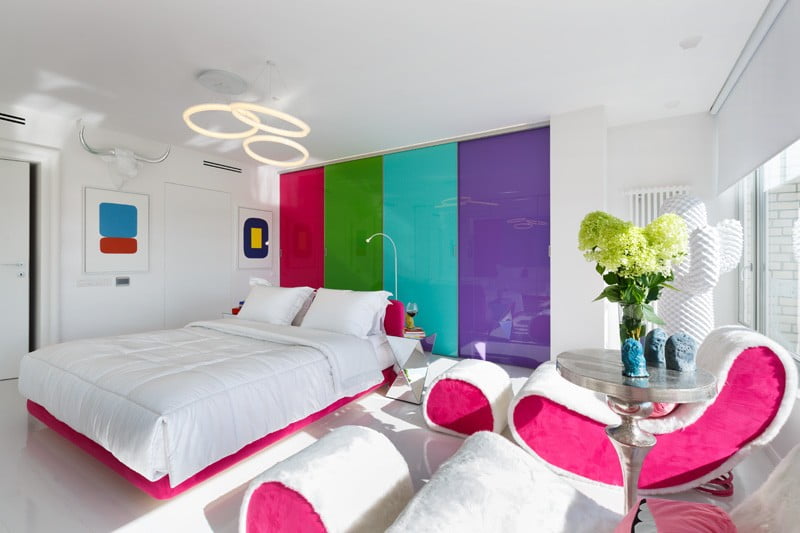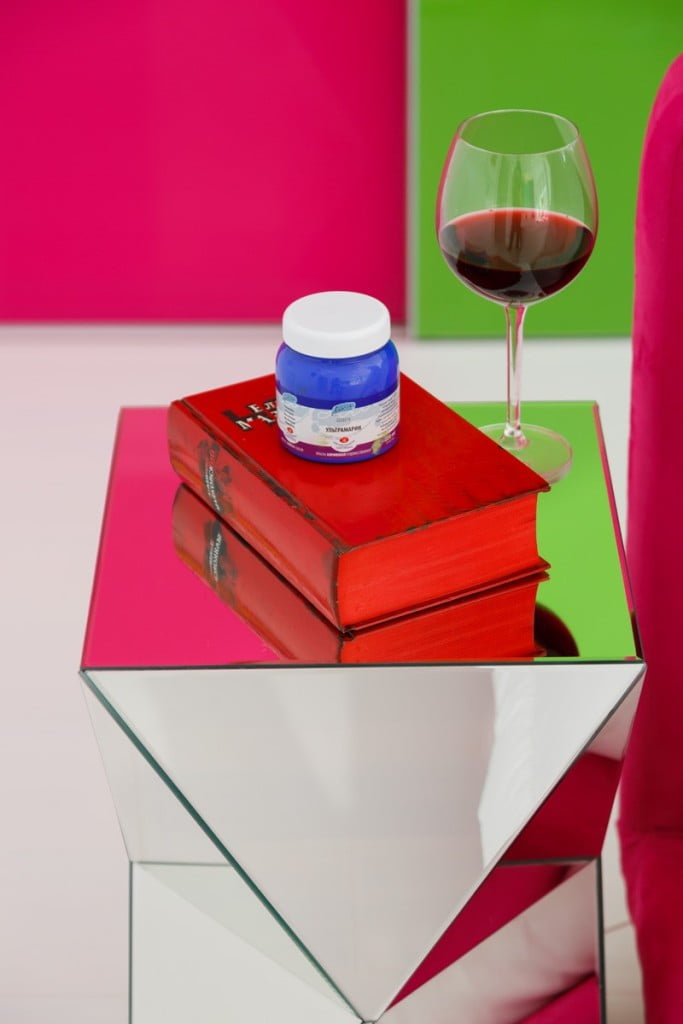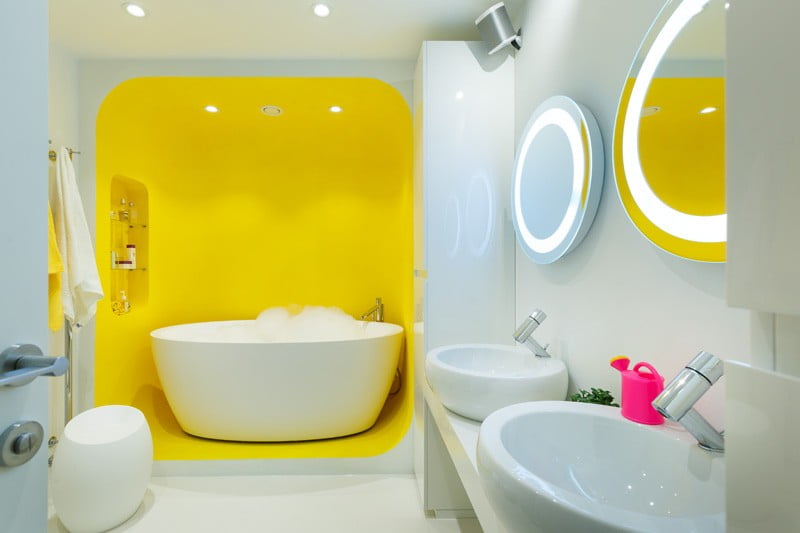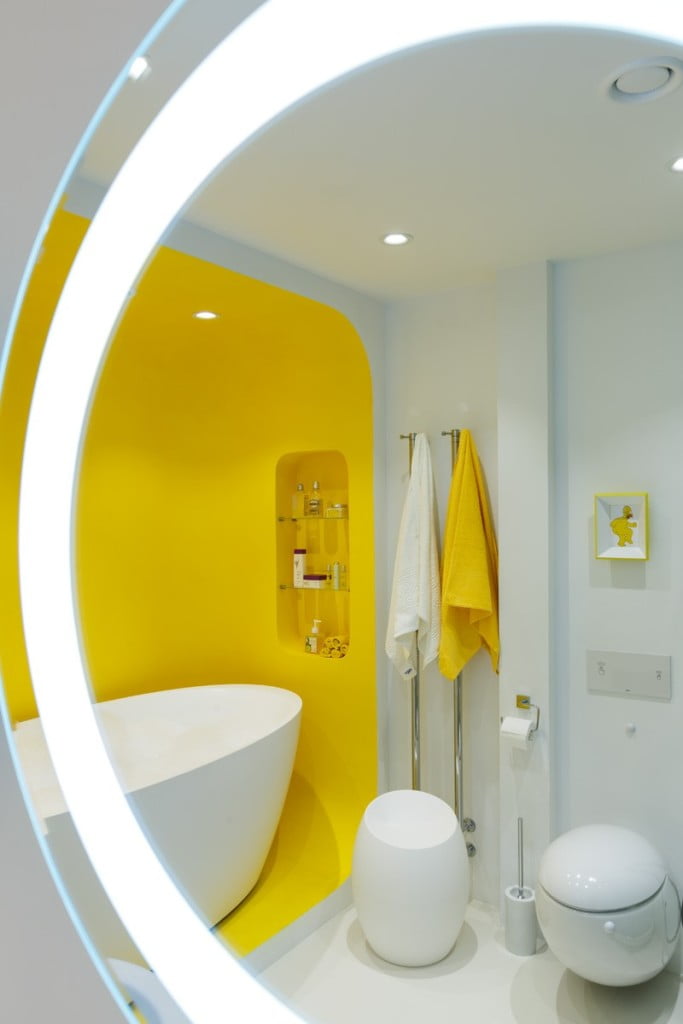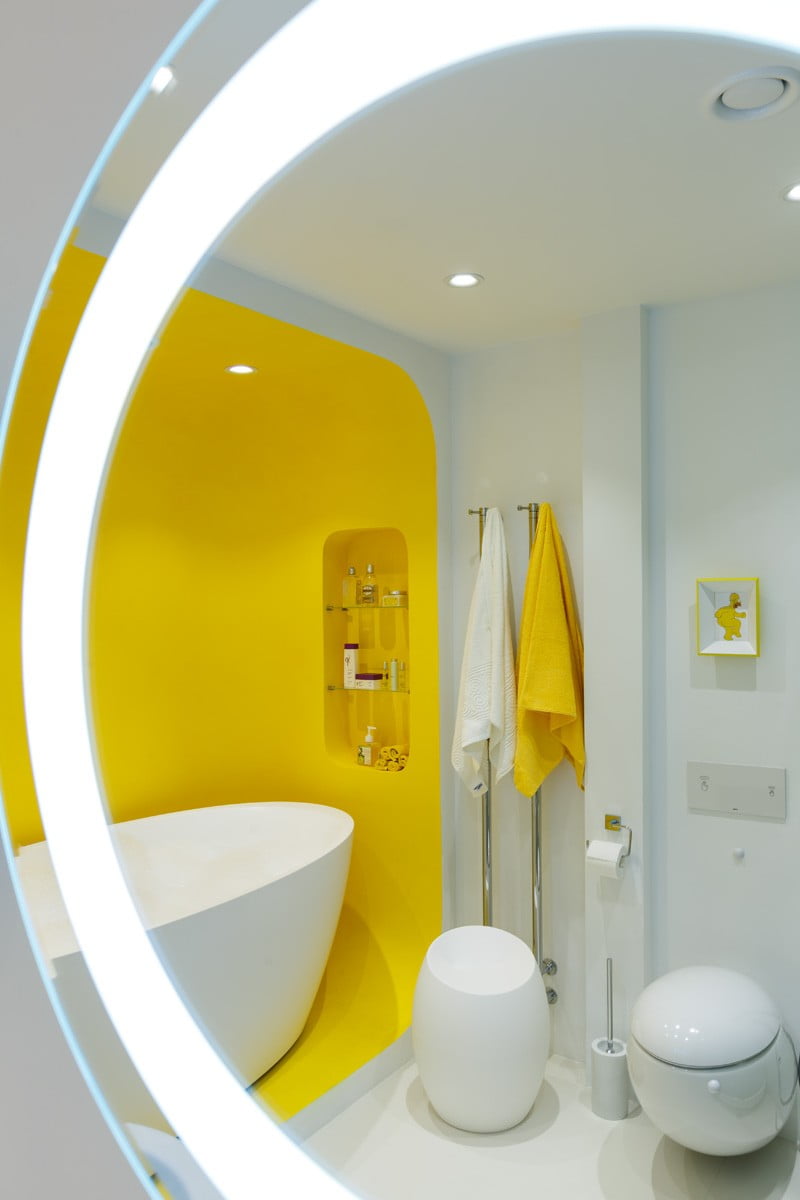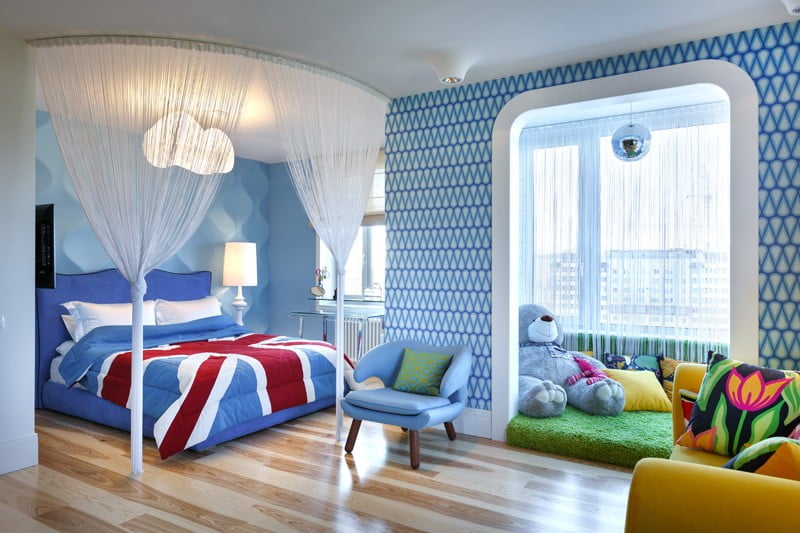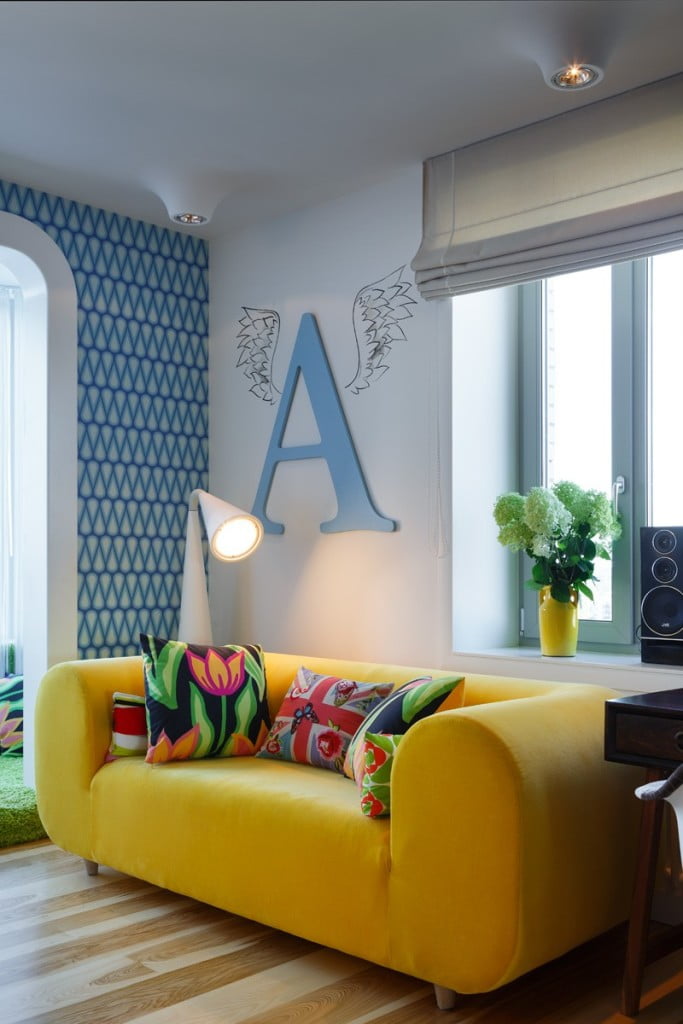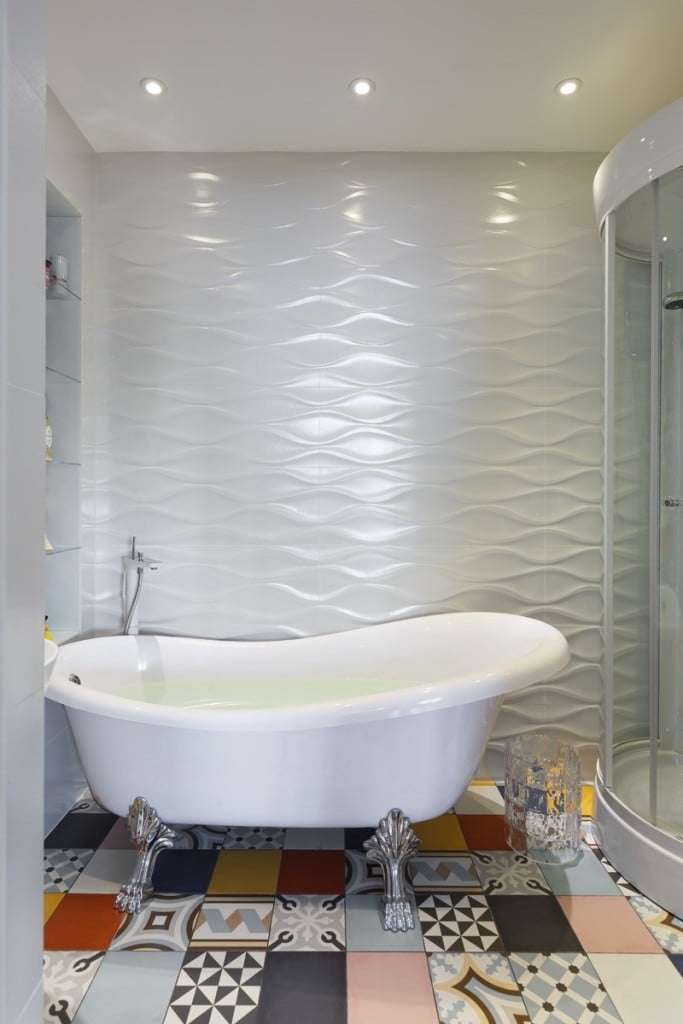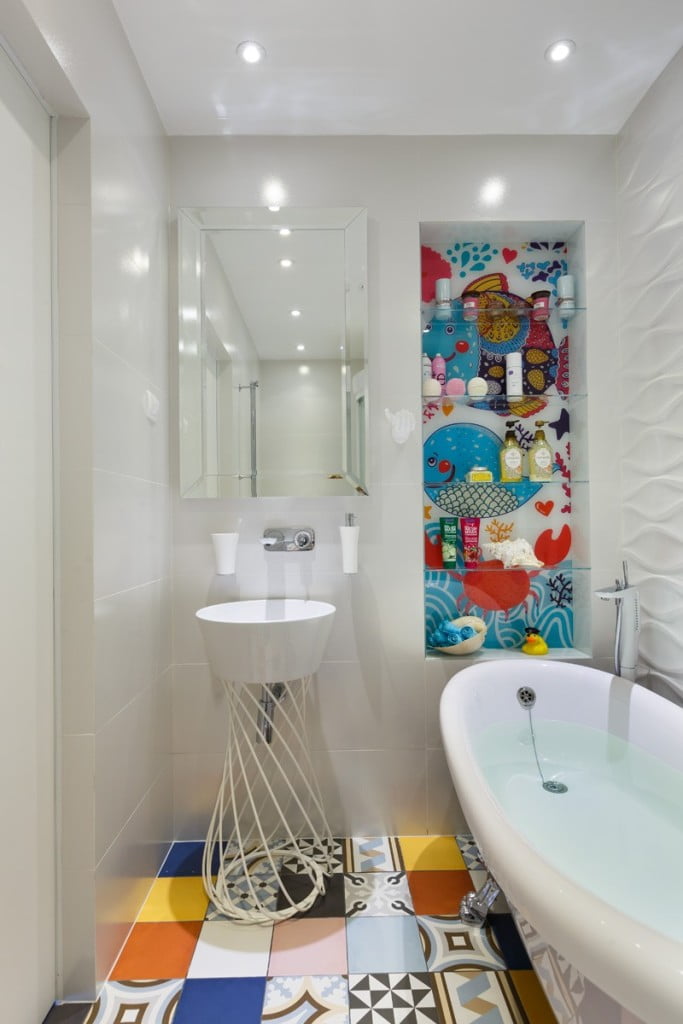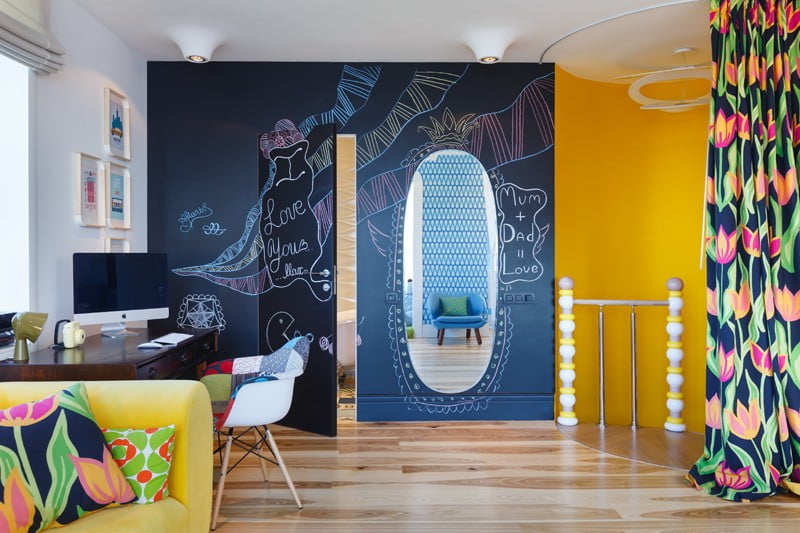 Initially, we did not have a task to make a bright colors apartment. We added bright color palette gradually, because we are in favor of bright colors in the interior. The more we learned about our customers, the more brightness appeared in the apartment.
Best neutral paint colors has become a source of inspiration. We could not find a bed and bright purple chair for the bedroom in the shops, so the furniture has been manufactured according to our personal project.
Have a thoughts or any ideas on bright and bold interior decor for contemporary house, share with our readers and designers.