Contemporary House Space Composition for getting most indulge from the inside and out side of the modern house. Modern House Space Composition example with swimming pool. This modern homes have use space in best ways to create entertaining areas. Contemporary House Space Composition by Matt Fajkus Architecture. This Texas modern home has a facade that's a bit different to regular homes. In that the front masonry wall replaces the typical residential fence.
Modern House Space Composition
Here we see, latest house design example. Which is execute in Texas. With modern house design approach. House space composition create such a way, to create more interactive indoor outdoor space.
So, Lets get some architectural and design point of view for creating beautiful house design.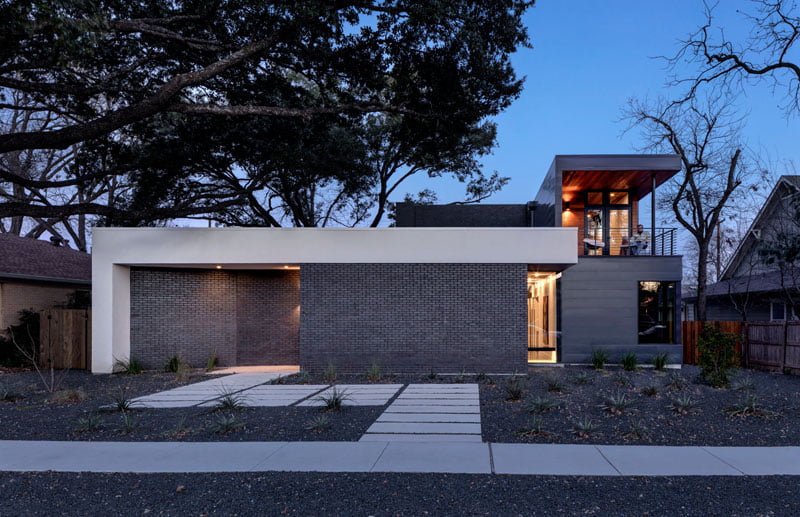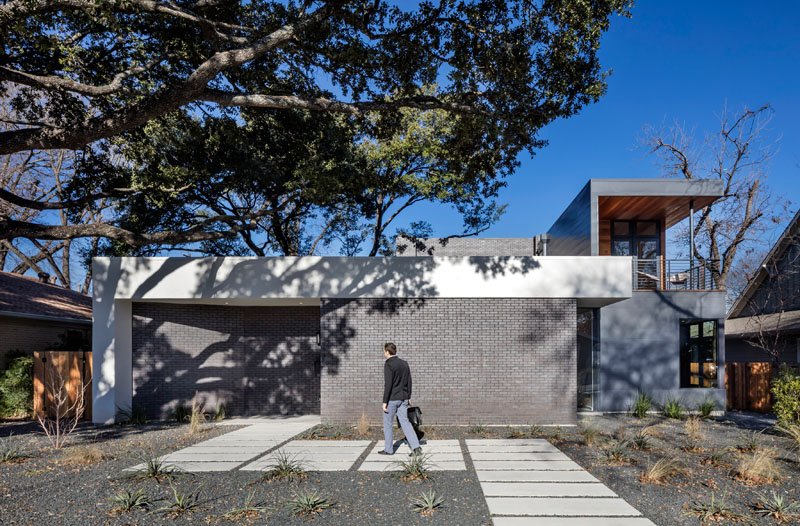 When you enter front yard of the house. You only see some dry and beautiful composition of stepping stone pathway to reach at main door of house. The front wall is composition with inviting entrance porch.
Good Example of House Space Composition with Geometry.
Entrance porch with over looking balcony space. Give you best inviting approach. Front exposed burnt brick wall, give you white horizontal band protruding out of mass.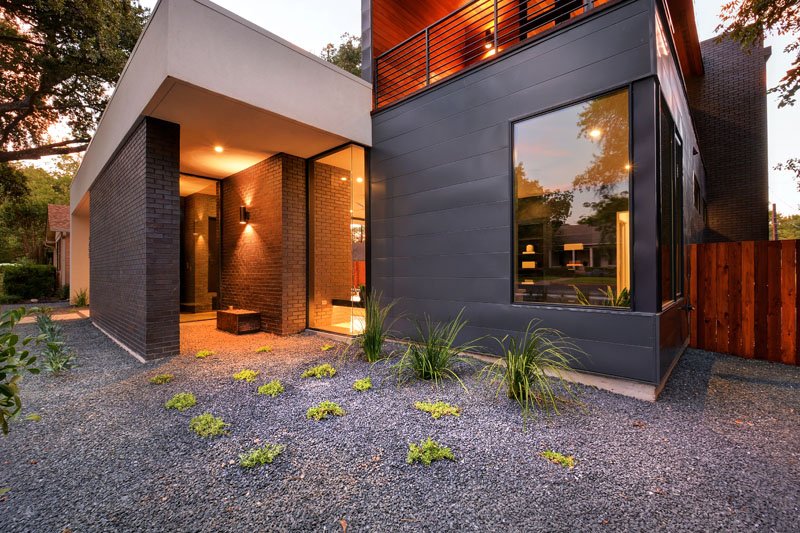 Corner Window with Full Height Fix glass. With Black Cladding wall give you cutting edge architecture feeling. Some one approaching to house, and you see through that window, also. That is call SPEAKING WINDOW.
House Space Composition with Materials and Foam.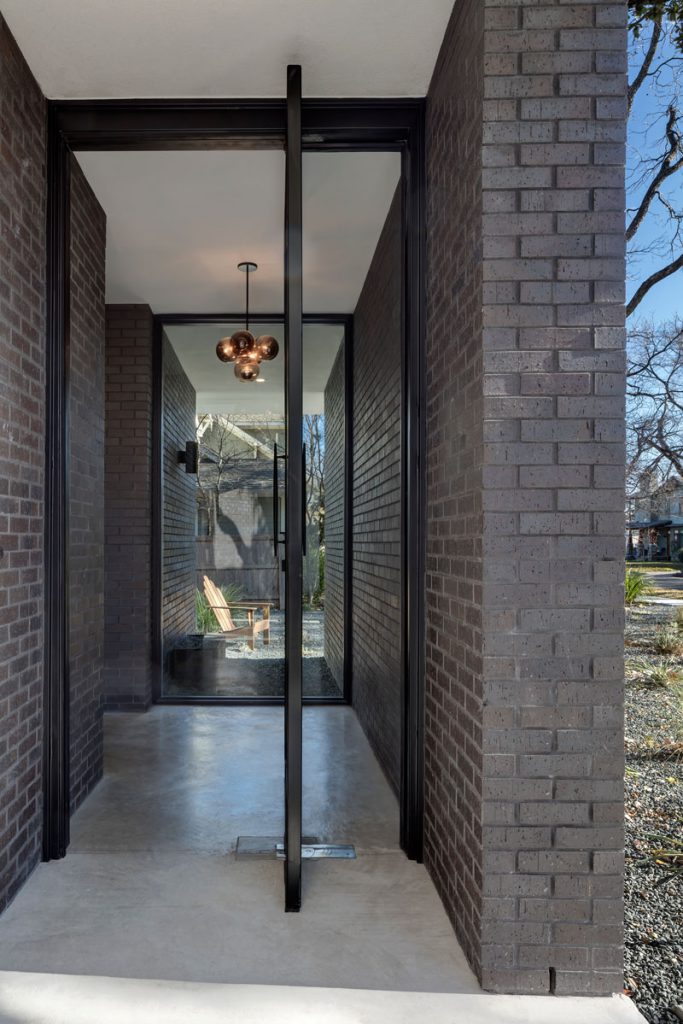 Main Entrance Porch not open directly inside house space composition. But guide you to just take a breath and go inside. Full Height revolving steel framed Glass Door. Give you see through experience, but not give any idea of inside space of house.
But, Just take a left and you get surprising space drama. Entire open living space glimpse you get. Living room space inviting you inside, feel like a man's cave. And increase your surprising level.
Inside

House Space Composition

Pictures.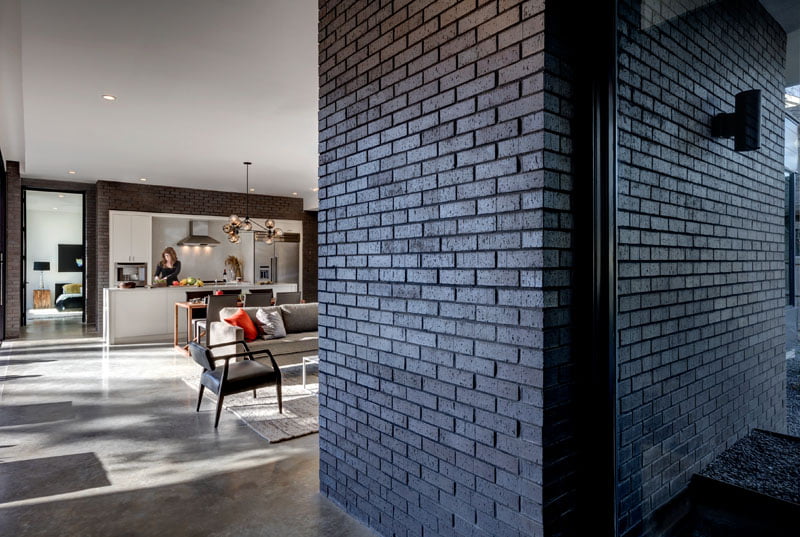 House Space Composition with Open Free Flow space concept. When we enter through low height porch, space of living, dining and kitchen. Give you a surprising element in your movement flow.
Living space inside the modern house space composition. Created By onside decorative wall, a vertical plane. And other side full height glass sliding door. Which are open towards swimming pool deck.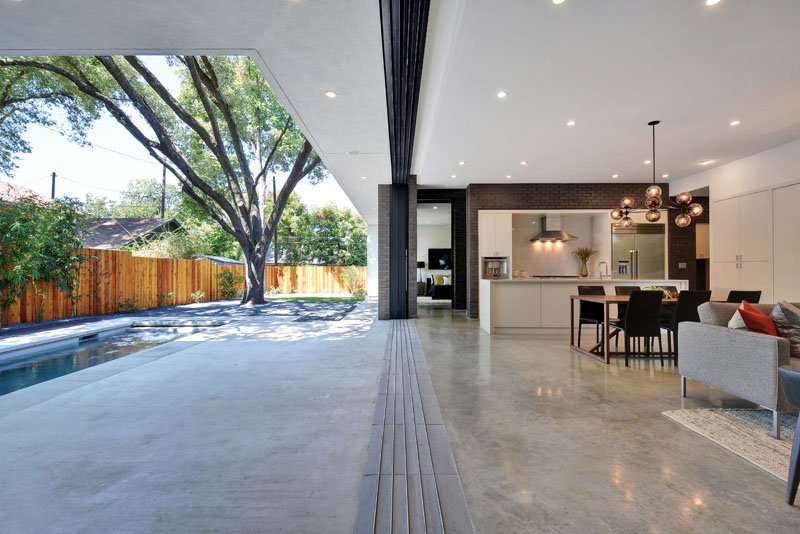 That fully operable sliding door breathtaking space. Merge outdoor with your indoor living space. And just double it. Best integration of swimming pool deck with living space is really best element in this house space composition.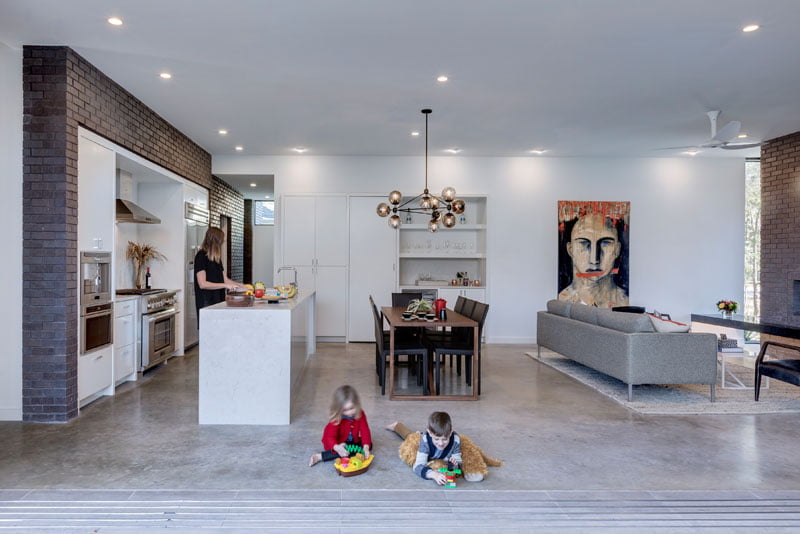 Children have plenty of space to play inside your house. But at the same time they get the benefit of fresh air and proper light from the full height operable doors.
Swimming pool side deck area for party and Night entertainment. Because we all love to party along poolside, with kitchen barbecu. Here in this house design, this leisure element of design really exploring extensively.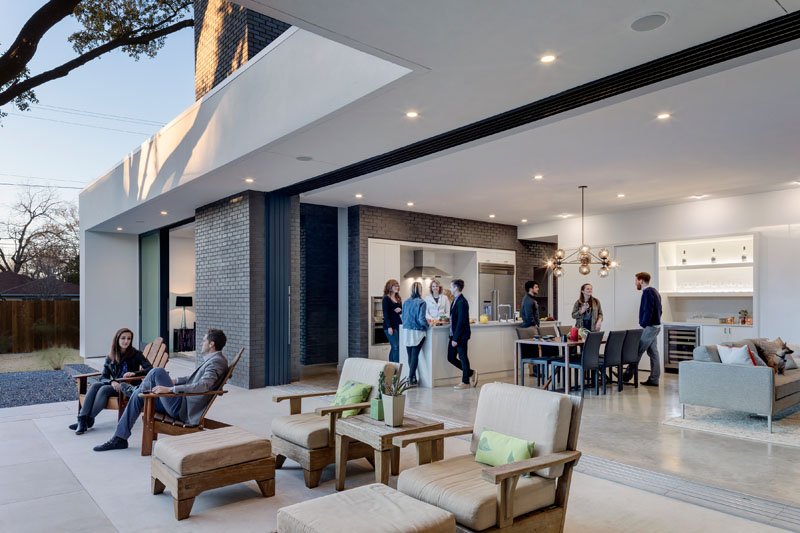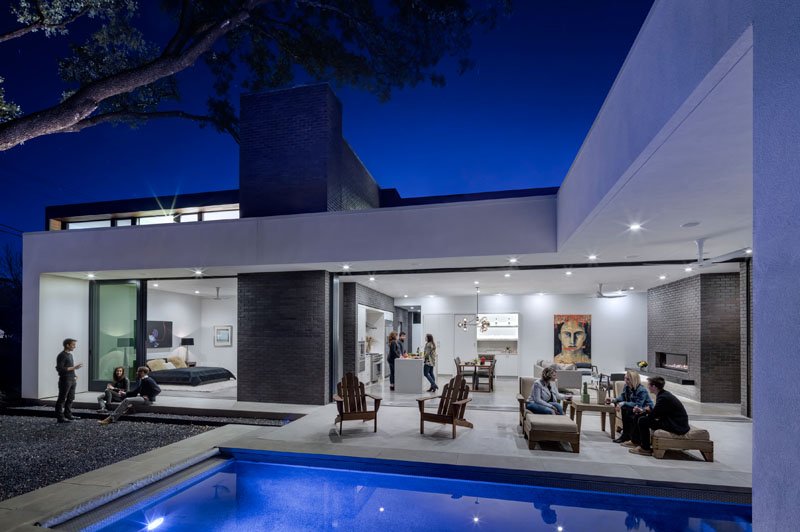 See the house in cool lighting concept.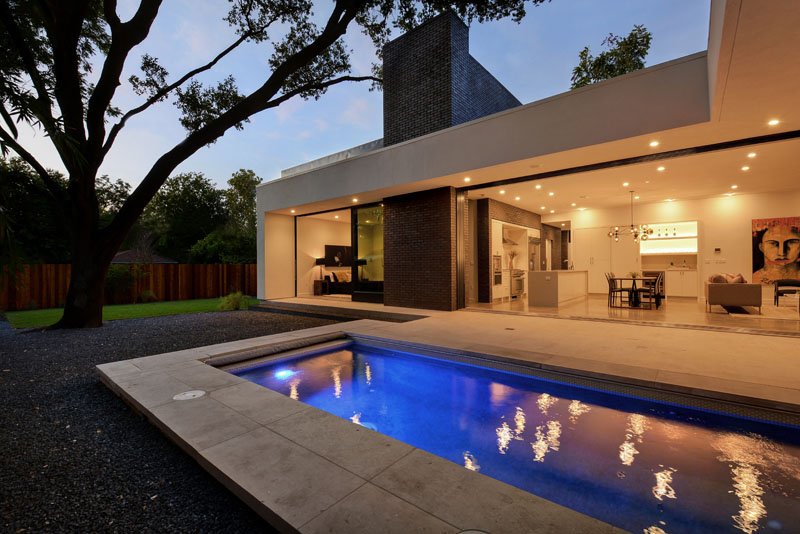 Here is some warm lighting use to create different look and feel of the house.
House space Composition have a Master bedroom also in pool facing. Architect hide toilet block smartly in black exposed brick mass. With shouting design element in house plan.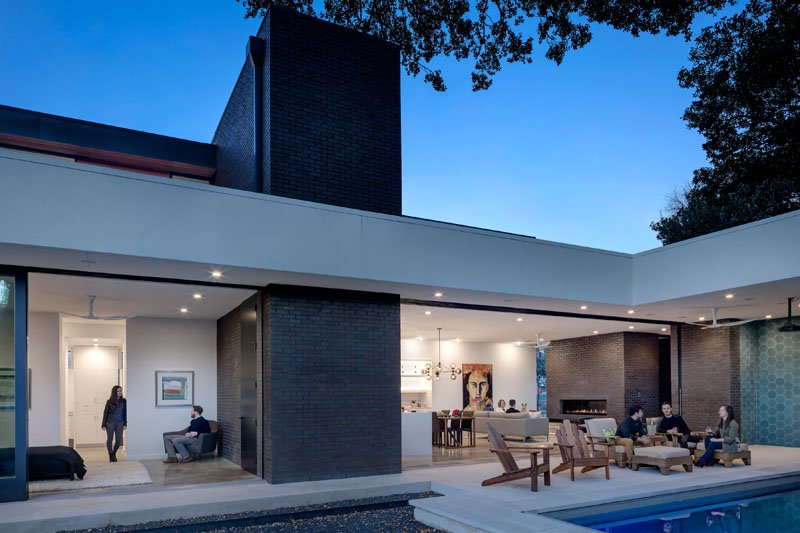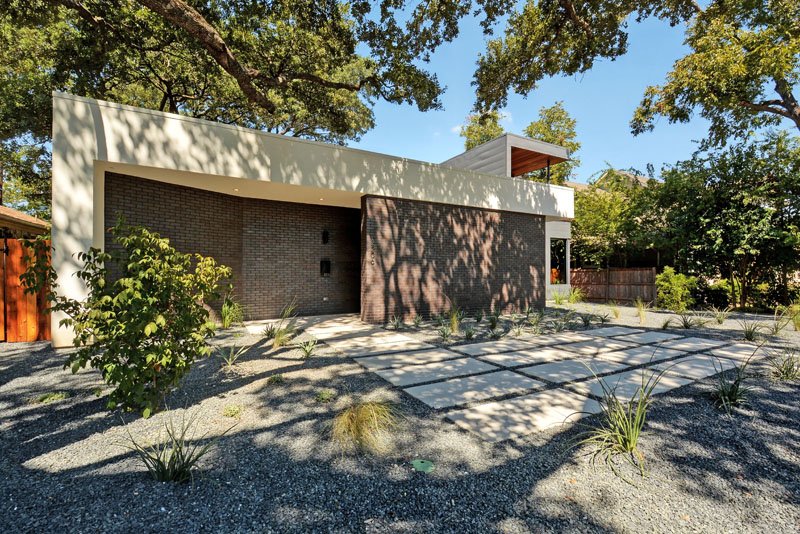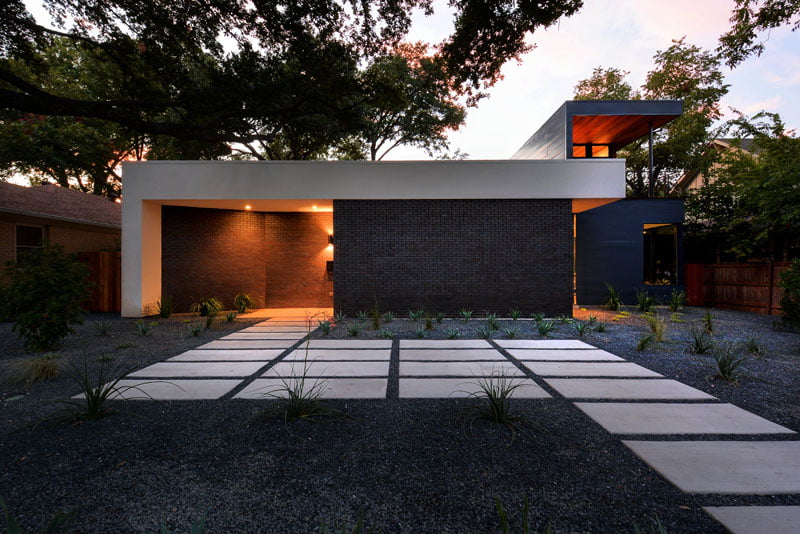 Photography by Charles Davis Smith
Know more about Contemporary House Design.
So, Wingers – What do you think about House space Composition?. In Contemporary Modern House Architecture. Have a thought or threads on this subject of house design and house planning. Must share with us.