Did you know about – Traditional Design Element Courtyard? An Ideas about integration of traditional values in modern term. Same example of courtyard element of sustainable architecture today. We go through here ahead. One Thailand's Modern House design with Traditional Design Element "Courtyard" in side that home. The term Courtyard in house design is one of the traditional design element. We all know that this design element have their basic values. But in modern house design, How Courtyard play an important role? Inside and outside spaces of the house.
Traditional Design Element Courtyard
This Modern House with Courtyard, was designed and completed by Ayutt and Associates Design, in Bangkok, Thailand.
Courtyard house plans: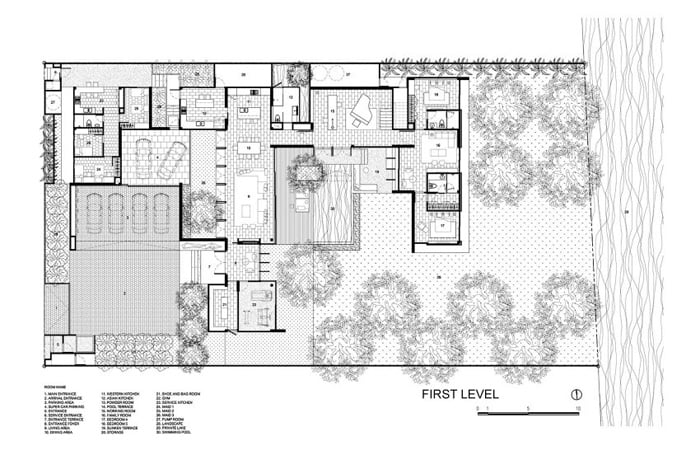 This courtyard house design is located along the lake. Also, surrounds a traditional design element courtyard, typical in Thai architecture.
But that is the only traditional design element courtyard, in this modern house.
Courtyard house floor plans:
Because of integrating of courtyard, and the courtyard becomes a tool to create space hierarchy.
Courtyard house architecture:
Each interior was planned in relationship to the natural elements of the environment.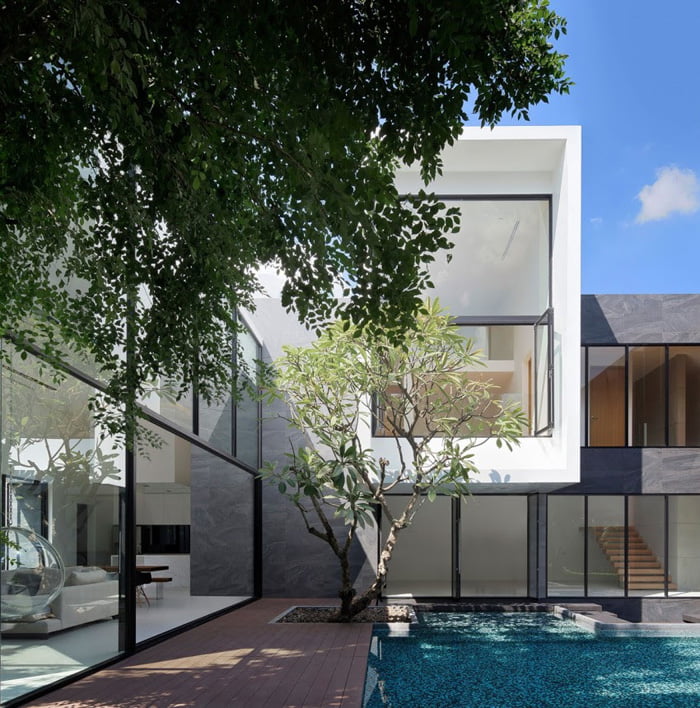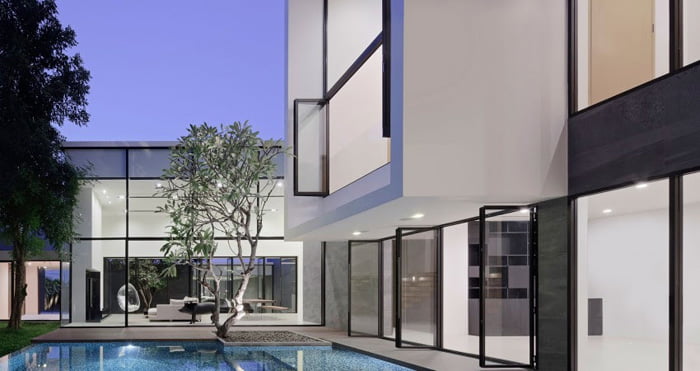 Featuring a highly modern design, the exterior combines with full heighten glass, zinc, wood and steel finishes.
Benefits of a courtyard house:
The modern house theme continues inside, with an interior design scheme more typical of a home you might find in the U.S. or Europe.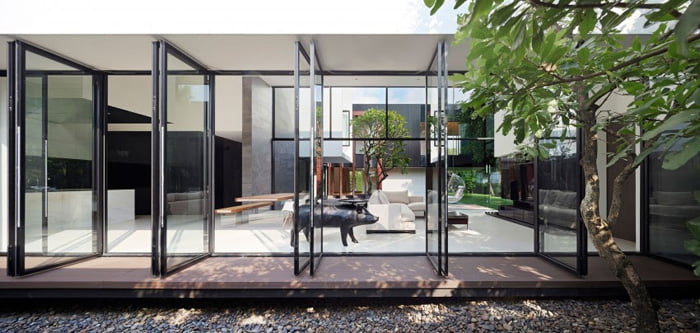 The first floor is plan for:
A parking area with room for up to six cars
The living area and kitchen form an L-shaped interior that surrounds the swimming pool
A study, gym, maids' quarters and two bedrooms are also located here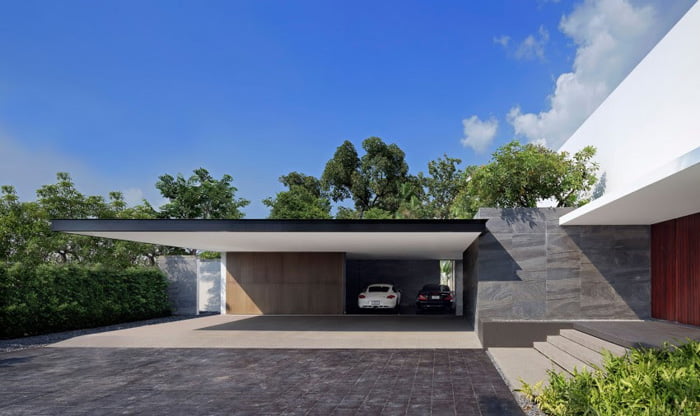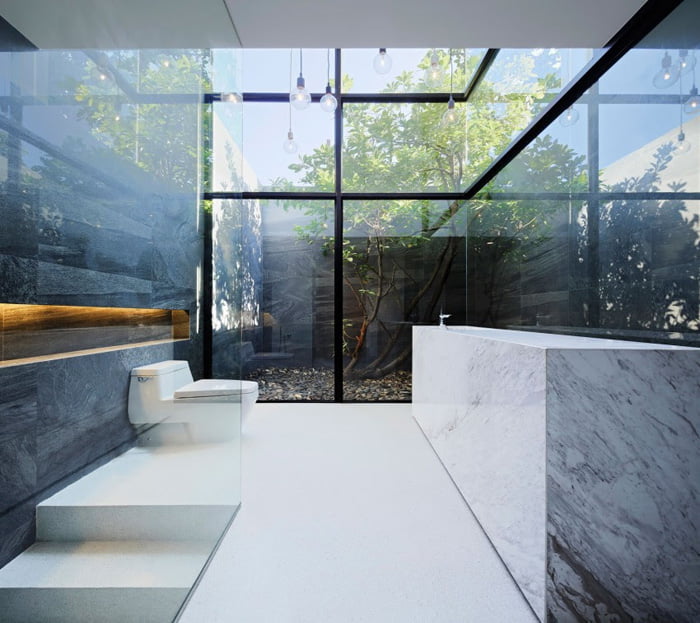 Glass walls open from the carport to the indoors. The upper level, accessed by a floating wood staircase mounted on a concrete wall, offers more privacy and accommodates five bedrooms.
#
Courtyard house concept: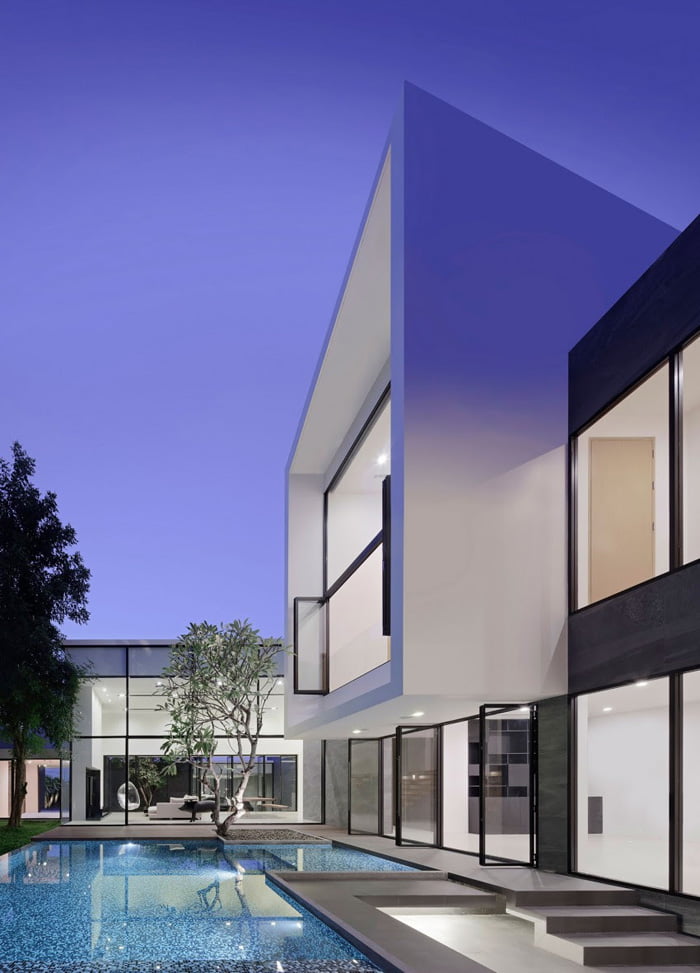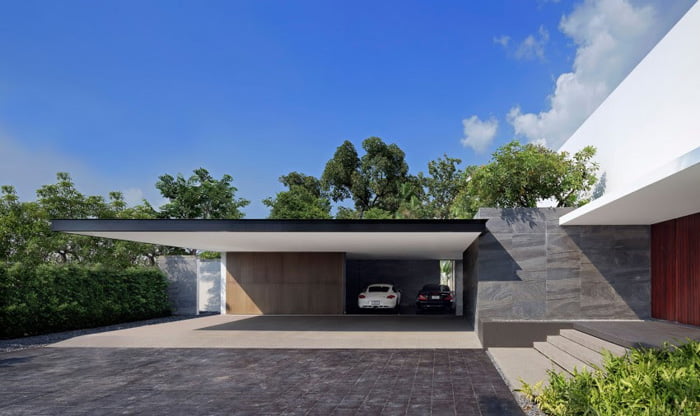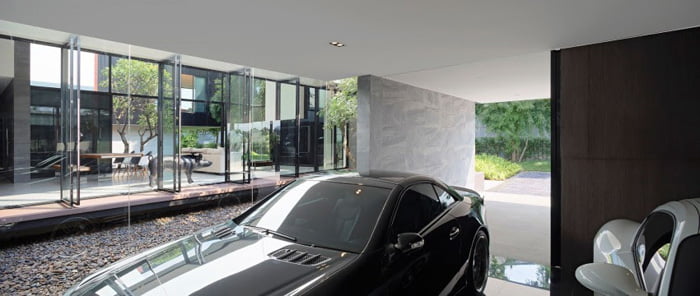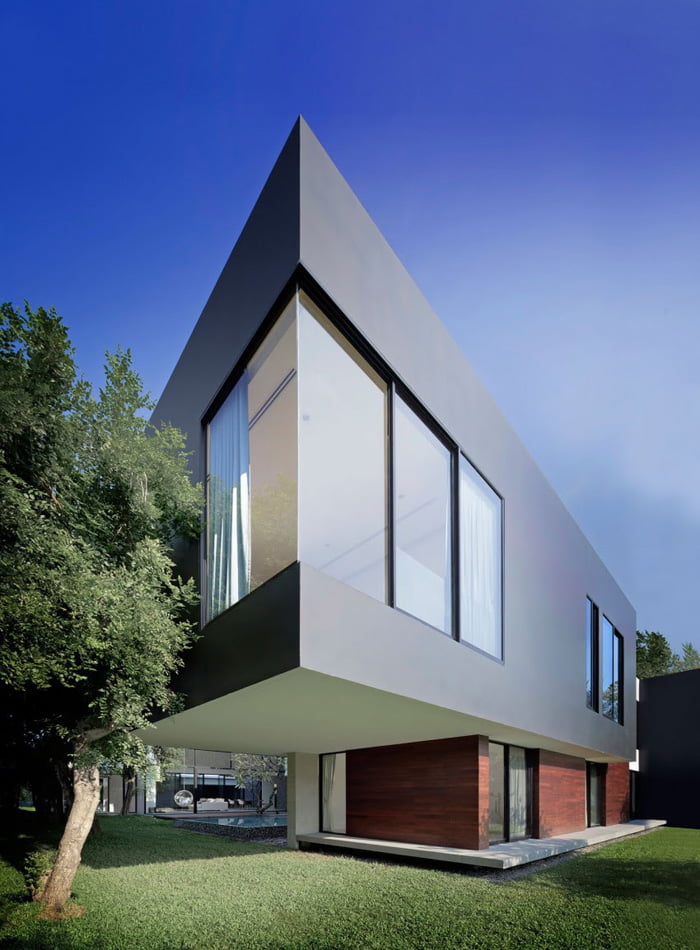 Latest House with courtyard have a cutting edge contemporary elevation design, using of glass and modern material.
Courtyard house case study:
Architect of modern courtyard house give latest treading house design touch to this house. But the soul of the house design " A Courtyard" remains intangible and present there.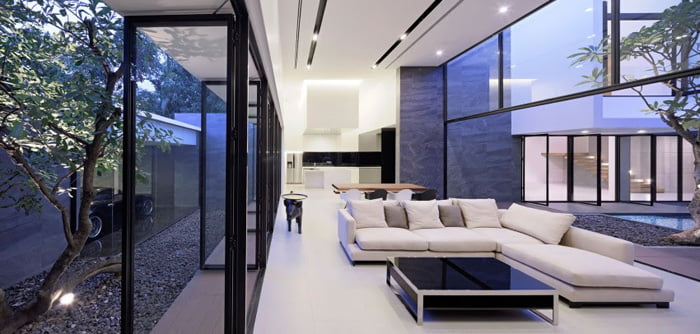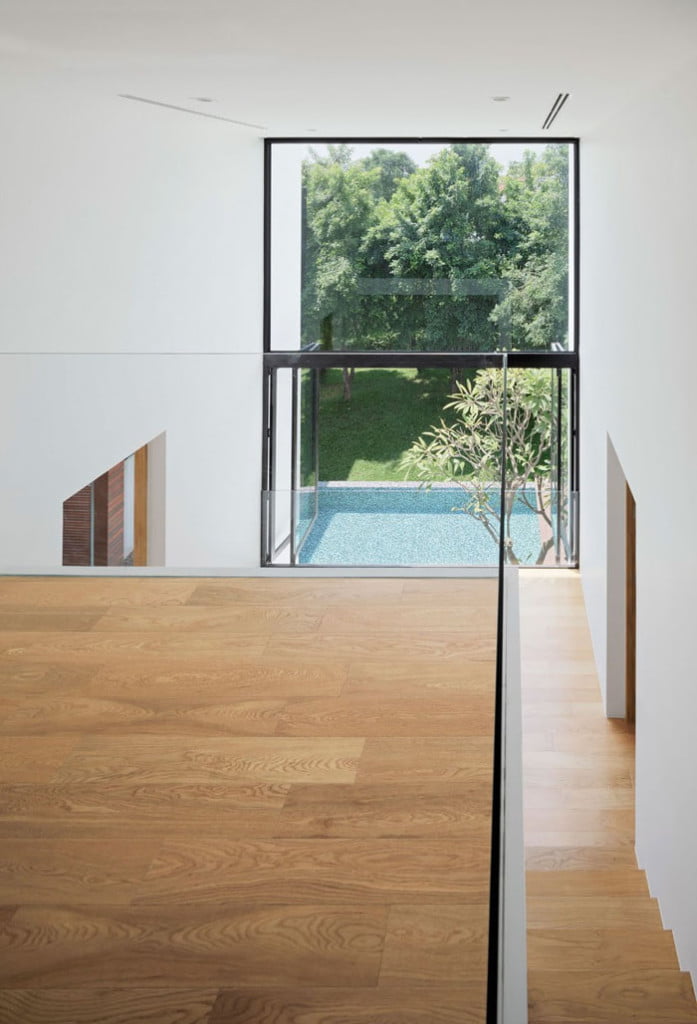 If you not want to go on swimming pool side, and also not want to loose a feel near by pool.
Courtyard house figure architecture:
This traditional design element courtyard is give excellent solution for traditional architecture. From the first floor of the house pool side is visible.
Cantilever staircase with wooden finishes. In contrast of pure poetics of exposed concrete wall, Give contemporary touch with traditional feel.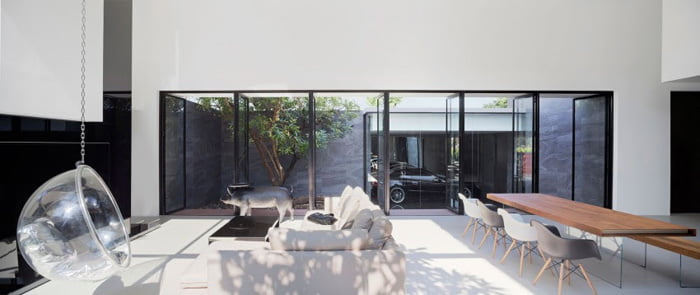 Photography by Soopakorn Srisakul.
Without traditional design element courtyard, this modern house may loose it's soul, Right? What do you think? Have a thread on it please share with us bellow. Also if you want to submit your project kindly Submit Project Here.