Modern Farmhouse Residence Design Inspired With a Glamorous Architecture by Antoni Associates. Antoni Associates recently finished Winelands Farmhouse Residence. The Estate is nestled among orchards and vineyards on the Eastern fringe of the Stellenbosch mountains and is one of South Africa's premier golfing residential developments.
Modern Farmhouse Residence Design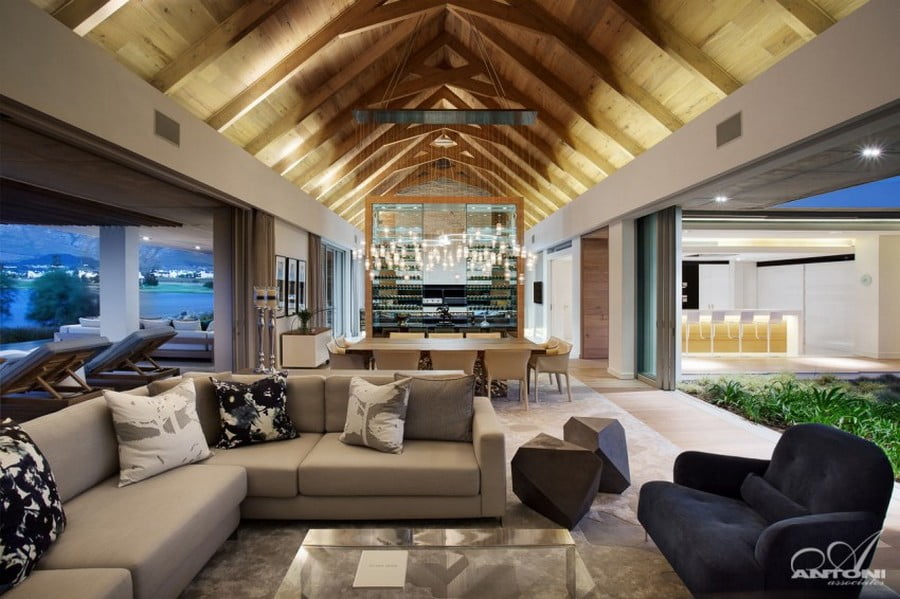 The owners' wish was to have a modern farmhouse which incorporated glamorous architectural elements with an emphasis on barefoot luxury and the use of natural materials. The clients' brief was to ensure that when they occupied the modern farmhouse on their own that it was not too big and empty, however at the same time it also had to allow for the whole family and grandchildren should they decide to stay over.
The decision was made to keep all the entertainment spaces as well as the master bedroom on the ground floor, with three additional guest suites on the first level.
As the De Zalze design regulations only permitted a single story, the guests' suites were accommodated in the roof attics of modern farmhouse design. At the front of the plot the concept of a traditional "Cape Dutch Langhuis" with gabled ends was conceptualized.
This part of the modern farmhouse was designed to contain the formal lounge & dining, informal lounge & brai room as well as the master bedroom and en-suite, giving all these areas direct access to the front pool terrace with spectacular views to the surrounding vineyards and mountains.
To the rear of the "Langhuis" the two side wings and a linking lobby create a sheltered central courtyard which also visually links the kitchen to the family TV lounge. Identical feature stairs link to the guest bedroom suites located in the roof lofts of these back wings. [Photos and information by Antoni Associates]
Image Gallery: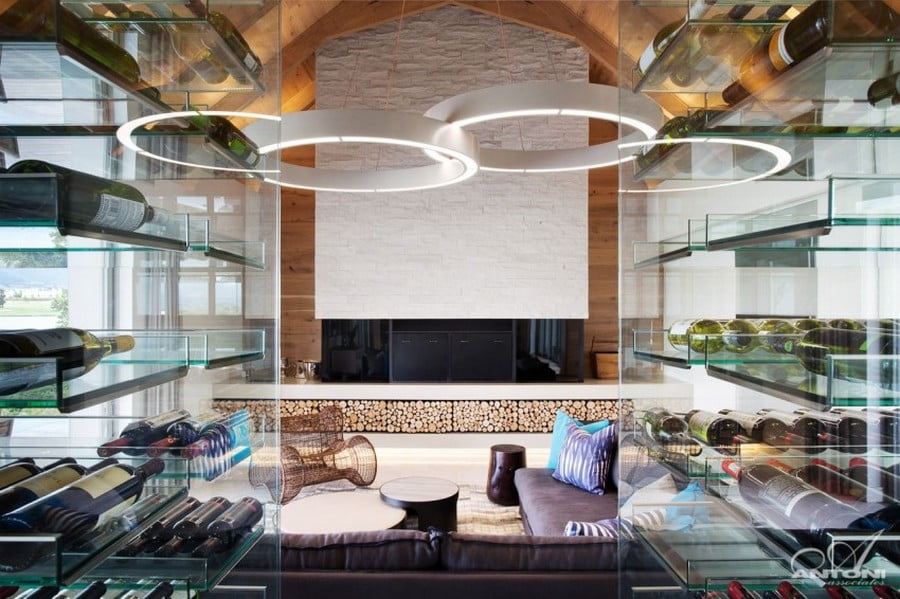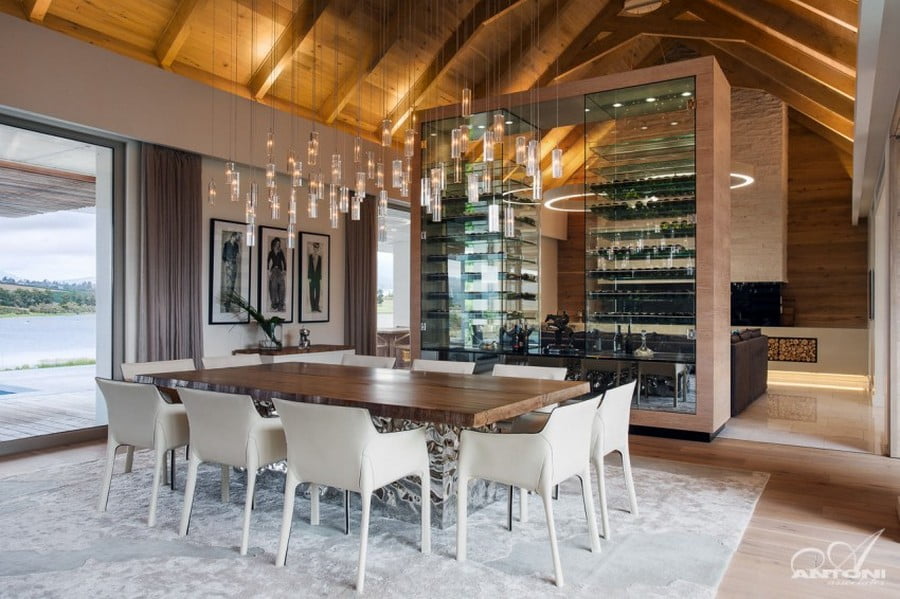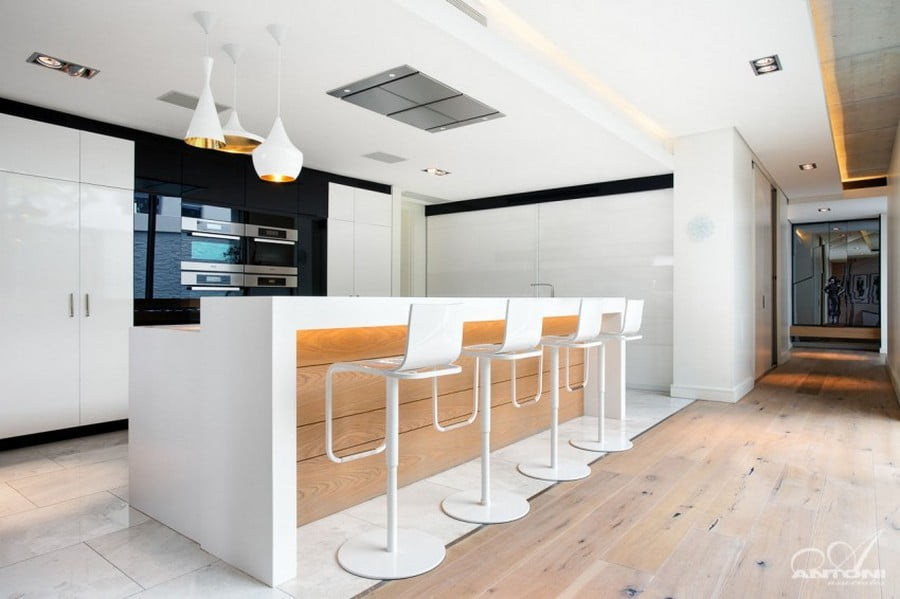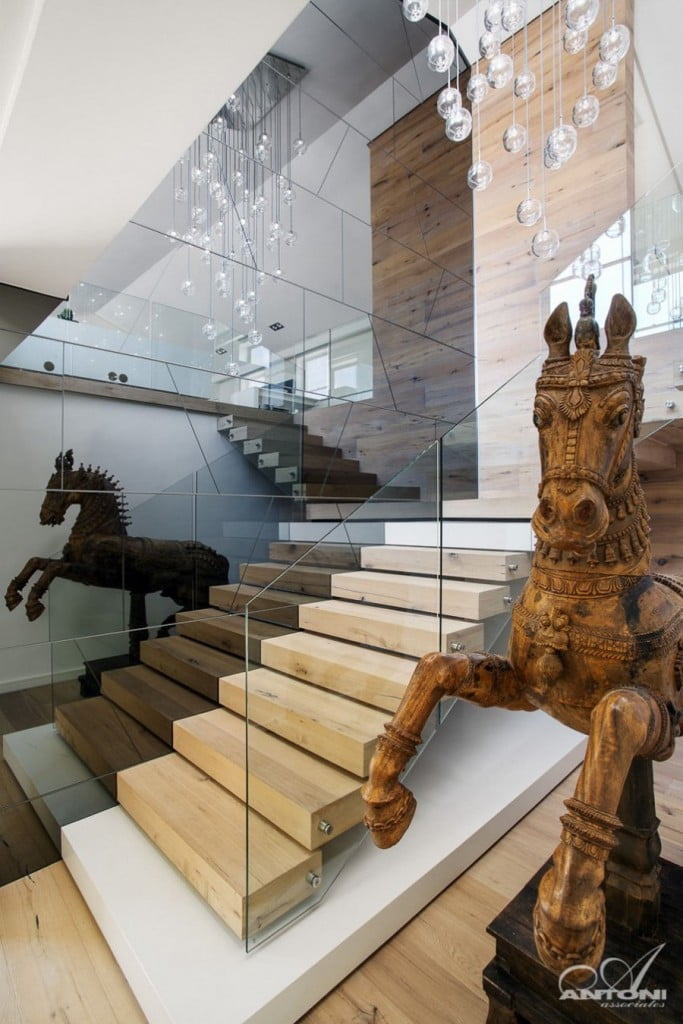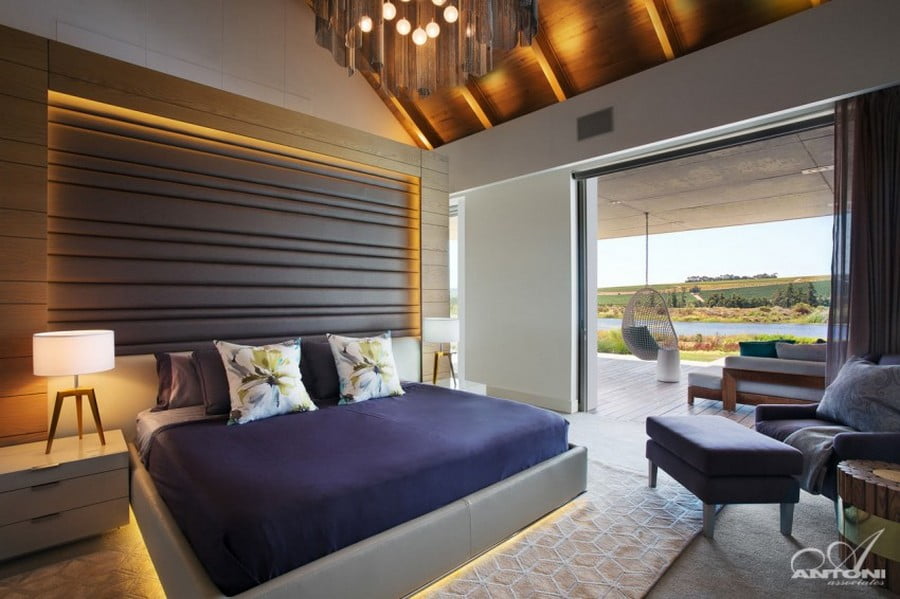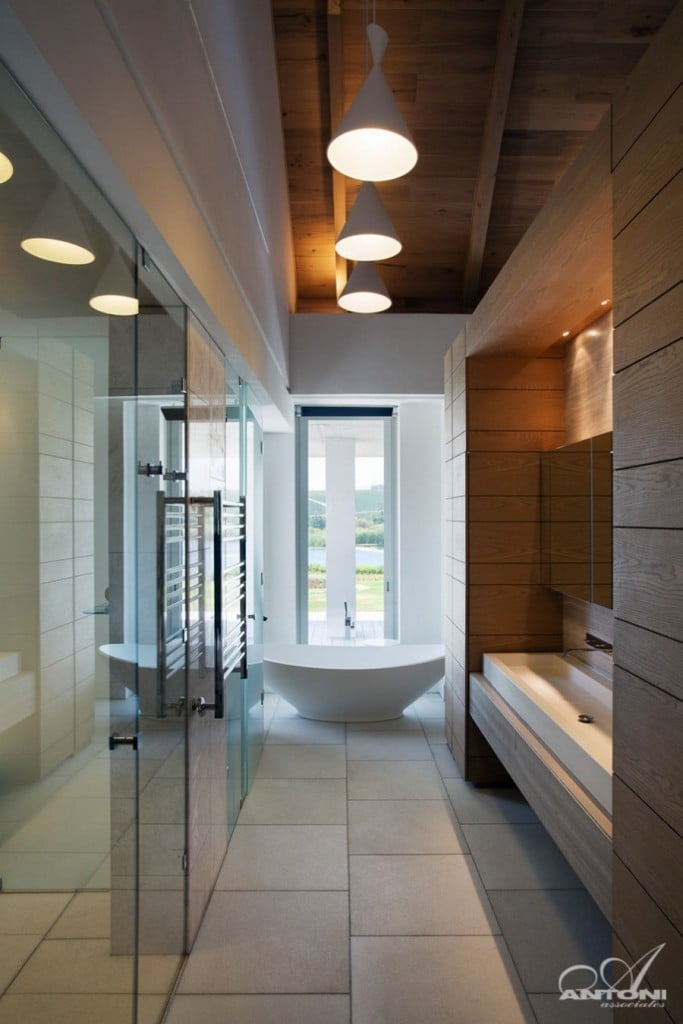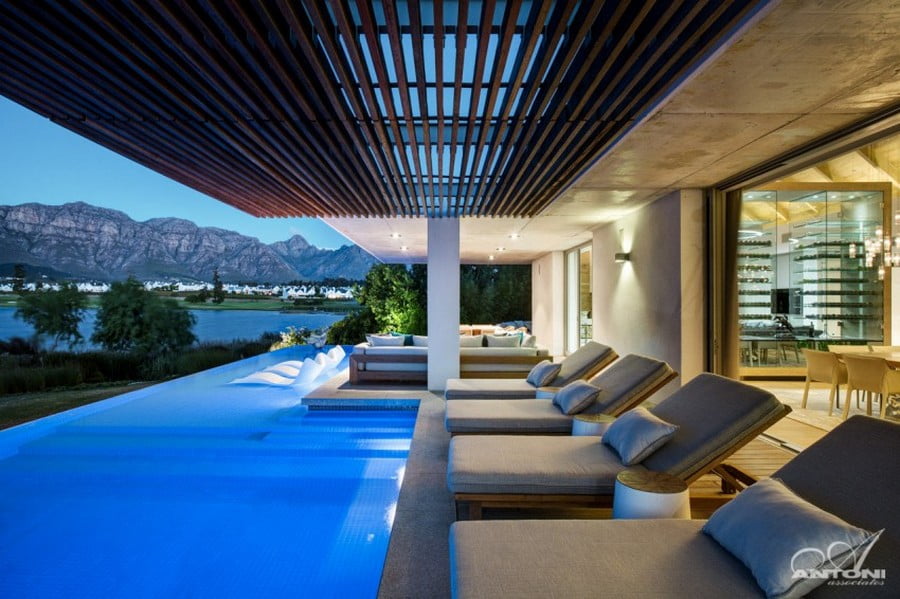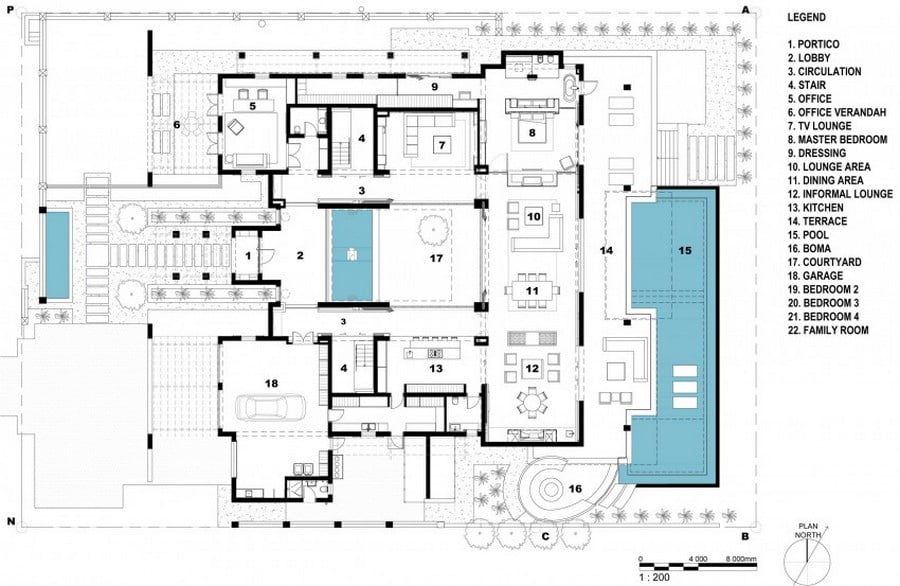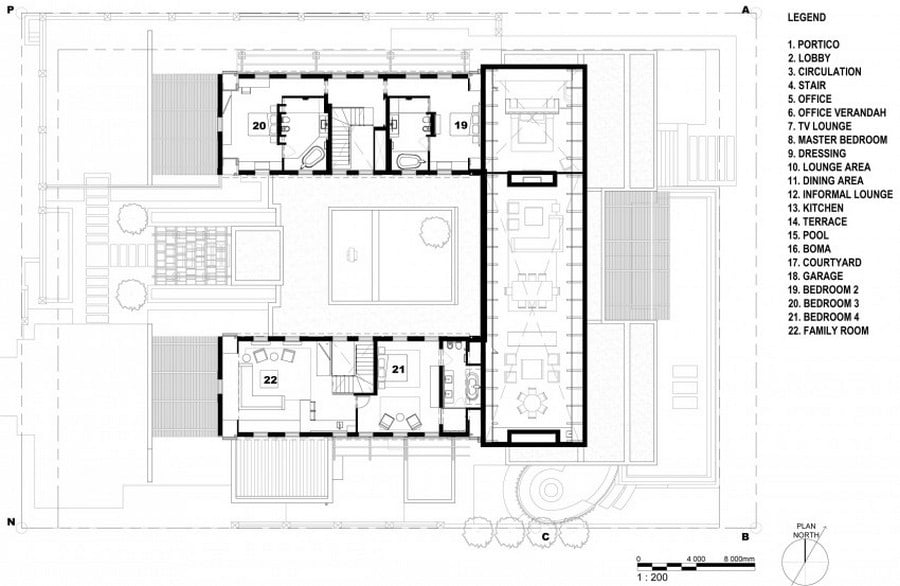 So, Friends this is one fine example or you can say fine architectural creation in the segment of luxury farmhouse with the concept of "Modern Farmhouse" for all the family members with their needs and in addition to provide a luxury or outing in mountains on week ends. Hope you people really like this modern Farmhouse architecture. If you have to say some on that design, put your thinking threads in bellow comments,….