It is natural to put some thought and consideration into a gift for a loved one. You want it to be special, useful, and timeless. For these exact reasons, wallets are the perfect gift for the men in your life.
If you are already toying with the idea of getting men wallet leather for the man in your life, here is why we think you should go for it.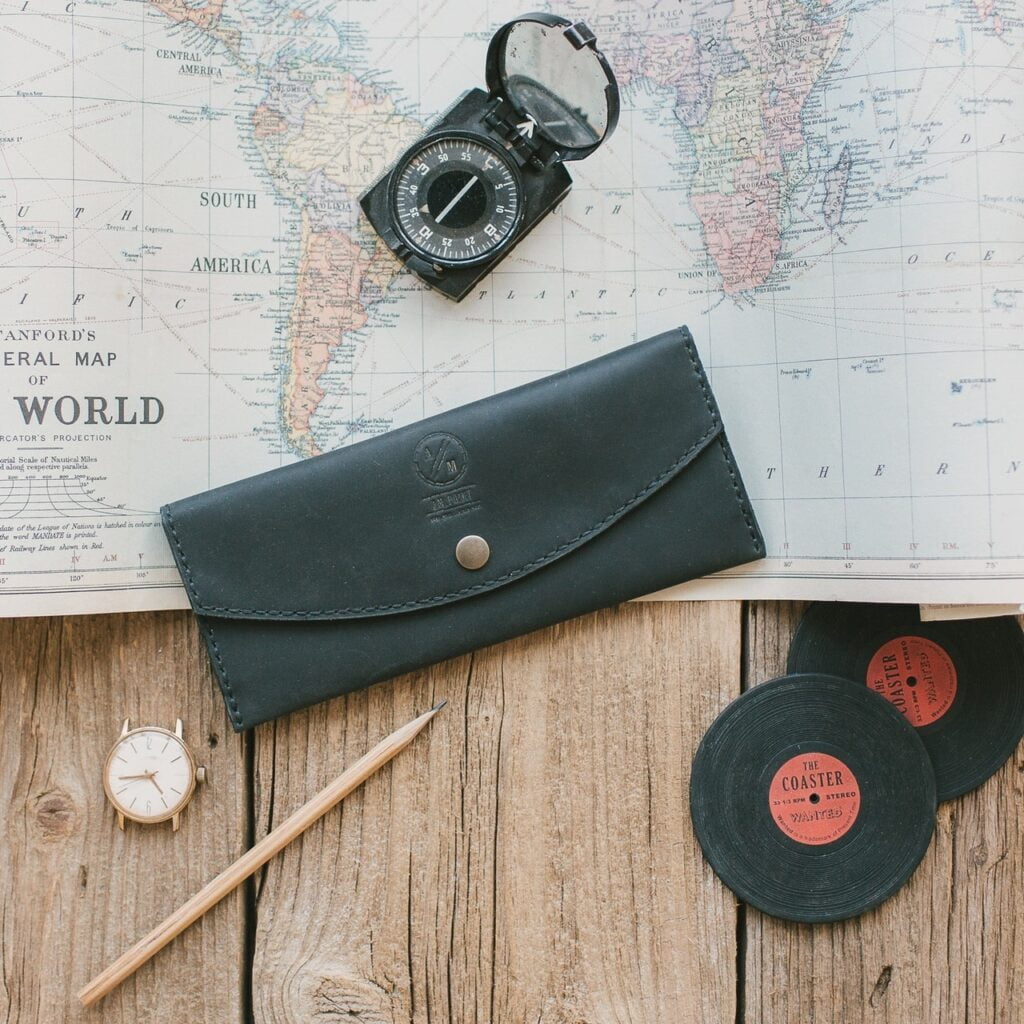 A Powerful Symbol
From cash to card to license, a wallet is where you keep highly valued items. It is a powerful symbol of wealth, ability, and prosperity. Even in dreams wallet is considered to be good luck.
You wish your boyfriend, friend, or dad success and financial prosperity by gifting a wallet.
Enduring
Wallets are a durable gift. An average leather wallet lasts for around 2 to 3. Hence it is a great way to commemorate a birthday, anniversary, or graduation. Every time he uses the wallet, it will bring back fond memories of the occasion or the person who gave him the gift.
Handy
For guys who are in the habit of stuffing everything in their pockets, wallets will come in very handy. They will become more organized and stop missing critical items like cards, cash, ID's and keys. It is no doubt a gift of the highest practical value.
Besides, wallets also serve as an accessory for men. A well stitched and nicely designed wallet speaks of their great taste and sets them a class apart from others.
Affordable
You will not have to spend a fortune to gift a nice wallet to your guy. Wallet prices range from high to low, and you will find agreeable ones at a reasonable price. You will not have to worry about whether the size will fit as clothes, shoes for boys.
How to Pick the Right Wallet?
Many people make a grave mistake in picking gifts according to their style rather than the person they are gifting to. While selecting the gift, keep in mind the lifestyle of the person. You would want the wallet that compliments his way of living.
For a minimalist person, a slim cardholder is the best option. It has the space to carry a few cards and some folded notes. It fits perfectly in the front pocket of a trouser.
A bifold wallet is the most popular one. It has a full-length compartment for notes and is designed to hold eight cards. These are also available with a few variants, like a coin pocket that can hold a few coins.
If your man carries a lot of cards, a trifold wallet would be most suited for him. It is designed to carry nine cards and hence has a thickness of more than a bifold wallet. They are also made for a front pocket carry.
If your guy likes to travel frequently, you should probably gift him a passport wallet. Such wallets have large enough pockets to fit a passport and other picture ID. Some even have pockets compatible enough for foreign currency.
Here are some tricks to get him an ideal wallet that he likes:
Take a hint from his old wallet.
Colour coordinates with his outfit.
Design as per his style.
The right size would fit his pocket.
Durable Materials like leather.
Should You Personalize the Wallet?
Personalizing the wallet is a testament to the love and effort you have put into selecting a gift that is unique to him. The consideration you have put in will be a gift in itself, and he will probably treasure the wallet for much longer.
You can customize the wallet with names, logos, monograms, photos, or by engraving a sweet message. They make a perfect gift for birthdays, anniversaries, Christmas, Valentine's Day, etc., since no one else will have the same gift as you have.
However, keep in mind the taste of the person you are gifting before personalizing the wallet. Some men find names on wallets tacky. You do not want your gift to be a turn-off on his special day.
Should You Include Money in a New Wallet?
There is a belief among many cultures that money attracts money. Hence they frown upon giving an empty wallet to someone.
The money you put in need not be a large amount. You can add a coin or two to the wallet before gifting. The money signifies that the wallet will never be empty.
Where Can You Buy Cool Wallets for Men?
Finding the right wallet can be a daunting task if you do not know where to shop. Visit Snapdeal and choose from a wide range of men wallet leather that caters to all tastes and styles. With a gift as thoughtful as this, he is sure to feel lucky to have you in your life.