Interior Design Trends 2017: Have an Ideas about – What is an Interior Design Trends in coming time of 2017-2018? Now a days many interior designers have some si-fi interior design ideas. With minimalist interior for house and offices. Also, work space interior design trends goes with open floor and green design incorporation. Modern home decor emphasizes the value of simple but quality aesthetics, versatility, and functionality, with a blend of DYI.  Compared to 10 or 20 years ago, the modern consumer is now more likely to make high quality and handmade decor choices with the goal of reducing the waste that occurs with cheap, revolving-door decor.  So, quality and versatility are key: Furniture that can mix and flow easily with various seasons of the year (and seasons of life) is in trend. For example, we've seen much enthusiasm in response to our new, wood-framed command center which offers multiple functions, including pin board, chalkboard, magnetic board, and whiteboard, plus storage and practical magnets for personalization and communication. The pop-off frame which makes it easy to customize the fabric as seasons change, kids get older, and the board is used for different purposes in different spaces. We are see some of the best interior design trends in 2017-2018. With their look and feel, functionality, personality and appearance. This interior design trends Ideas have their impacts on living environment of that space. Also occupants of that spaces.
What is House Interior Design Trends in 2017-2018?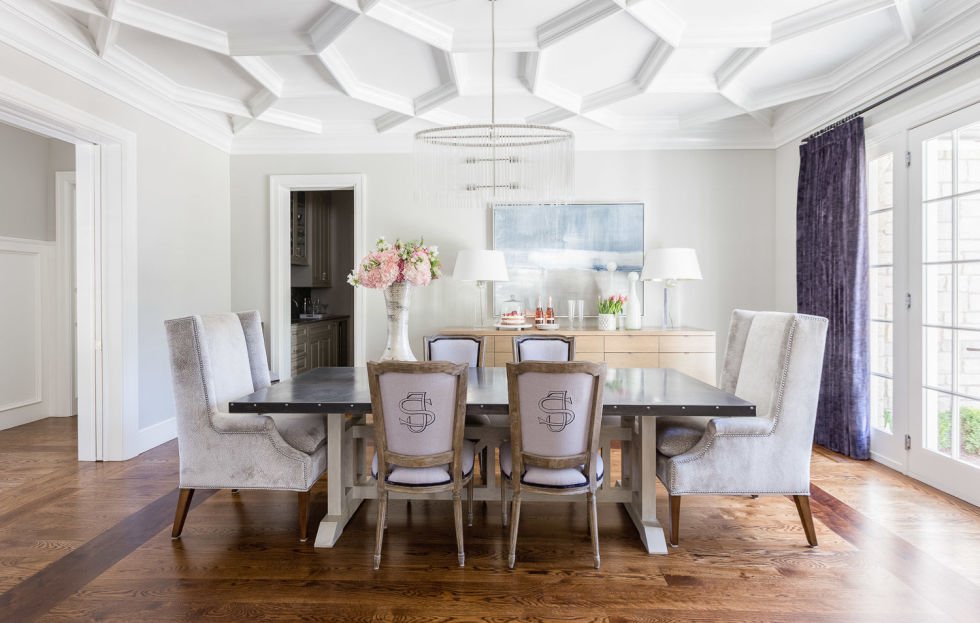 Here are some best examples of how the direction of house decor trends in 2017-2018. Let's get the ideas about interior trend and their effects in upcoming years of 2017.
Three big Home decor trends I see for the next year:
The 70's are coming back, you will start to see more and more 70's inspired pieces being introduced into homes, for instance, we commissioned this macramé wall hanging for a new residence and it fits right in with a very high-end decor.
Bright yellow is going to be the color of the year. In the past year or so this daisy yellow color has been showing up as an accent color, I think that in the next year you will see it step into a starring role.
Natural elements are going to continue to be super popular. For instance, this headboard was manufactured from a tree that naturally fell on the property.
Indoor Lighting Trends:
Globe Lighting: Whether they're used as pendants above kitchen islands or as accents to frame a bathroom mirror, globe lights, especially with brass details are trending nationwide.
LED Lighting: LED Lighting is not only gaining popularity for its subtle, modern design, but also for its energy-saving technology – making it a winning choice for eco-friendly consumers.
Mid-Century Modern Light Fixtures: For homeowners looking to make a statement with their lighting, many are turning to bold, mid-century designs that provide a sleek and iconic look.
Outdoor Lighting Trends:
LED Lighting: In addition to LED lights trending inside the home, these energy-saving lights are also found in backyards. The benefit of using LED lights outside to line walkways is that they provide a soft, low amount of light and saves money in the process.
Landscape Spotlights: Beautiful flowers, trees, and plants shouldn't just be enjoyed in the daylight – spotlights not only add an extra element of glamor to your home but also allow homeowners to admire their gardens at night. Inground spotlights should be installed professionally if you are looking to use 120-volt lighting since the wiring must be buried at an 18-inch depth or encased in conduit. For DIY and low-voltage landscape lighting, you can use a transformer to convert the 120 volts from the house line to a usable 12 volts to operate the outdoor lights.
Globe String Lights: Strand globe lights offer plenty of lighting without having to hardwire lights to the outside of the home. Adding the extra glow can become a permanent fixture on the patio for nighttime lighting.
The following tips on how to rejuvenate your home this season:
Shades of light blues or greens are perfect for a bedroom, as it calms your mind, reduces tension and has the ability to help people sleep.
Warm colors like red reflect passion, enthusiasm and raise the energy level and heart rate. These are great shades to use for a living room or kitchen. In fact, the right shade of red can even cause hunger to be prevalent.
The color orange stimulates the brain, which increases mental activity. Orange also makes people feel welcome, making this a good color to use for living rooms, foyers or studies.
Yellow is an excellent choice for kitchens and dining rooms as it communicates happiness and joy. Although, yellow isn't recommended as the main color scheme, as studies have found people are more likely to lose their temper and babies cry more in a yellow room.
Check out – How Color Effect in Mood and What is the Psychology of Colors?
Tech Gadgets Less Living Room Design Trends in 2017-2018: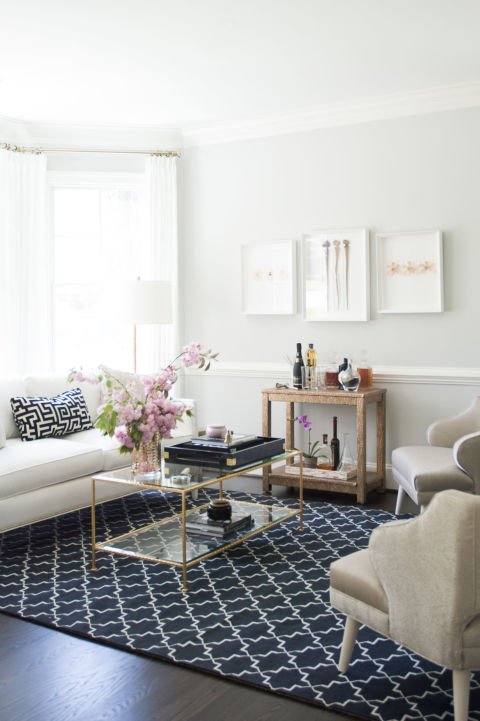 Know more about Living room interior design in Living Room Ideas With Concrete Wall Interior Design.
Formal Dining Rooms Design Trends: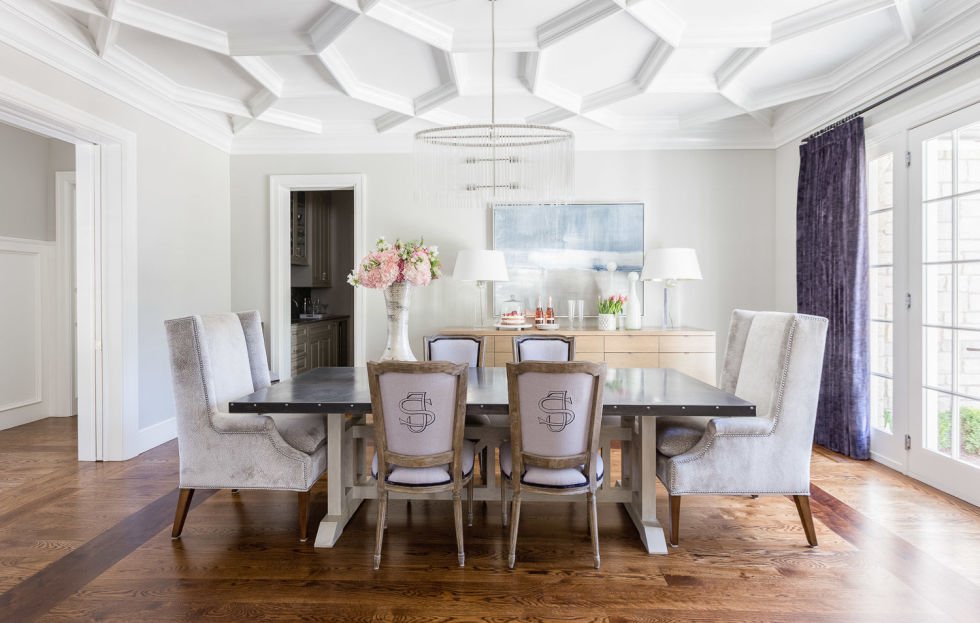 You also like the ideas behind the dining space decor in Science of Room Decoration Ideas for Better Mood Boosting Interior.
Mixed Materials Use in Kitchen Interior Design Trends in 2017-2018: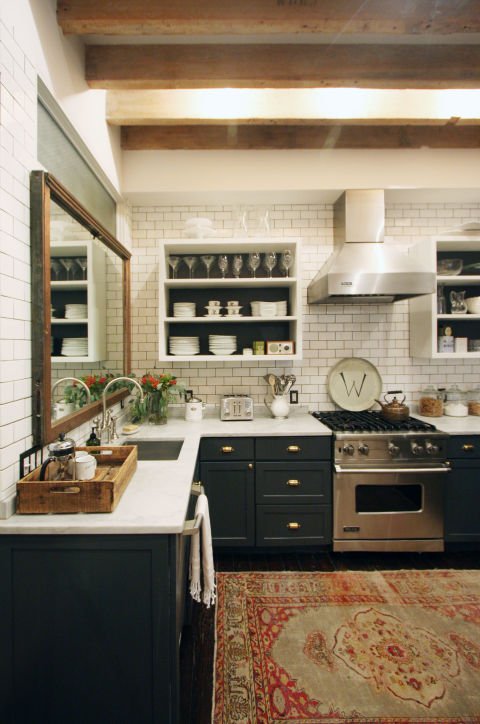 How to make you kitchen elegant with One Fine Kitchen Island with Seating Idea for your Home.
Mate Finished Black Stainless Steel Furniture in Demand: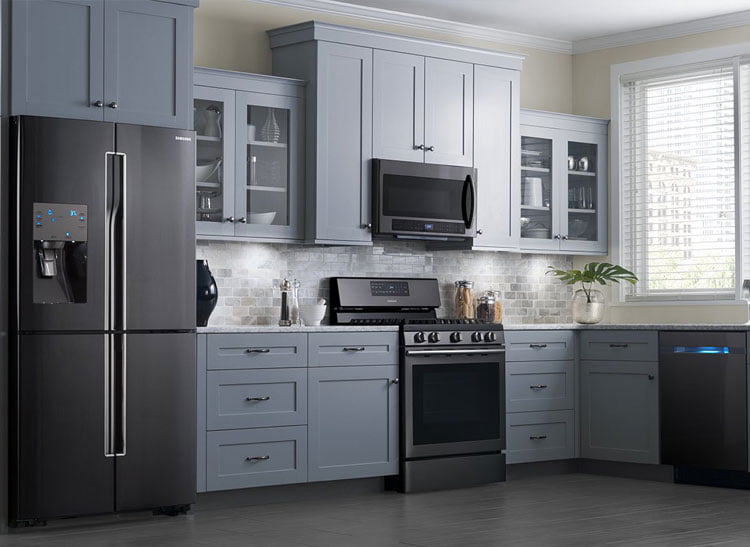 Did you aware how small you kitchen space. If not then must look in Interesting Small Kitchen Design Ideas for Compact Spaces.
Integrated Kitchen Cabinet with Electronic Kitchen Wares Trends in 2017-2018: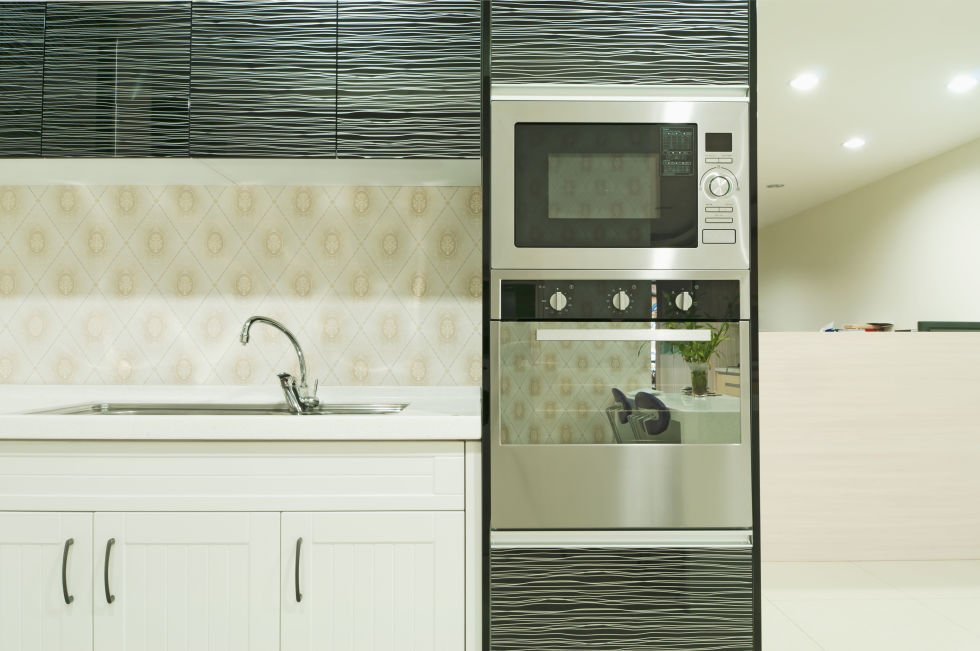 Here is the best kitchen cabinet design ideas and latest trend of Valcucine – Kitchen Cabinets Design By New Logica System.
Bathroom with Living Space Comfort Treads in 2017-2018: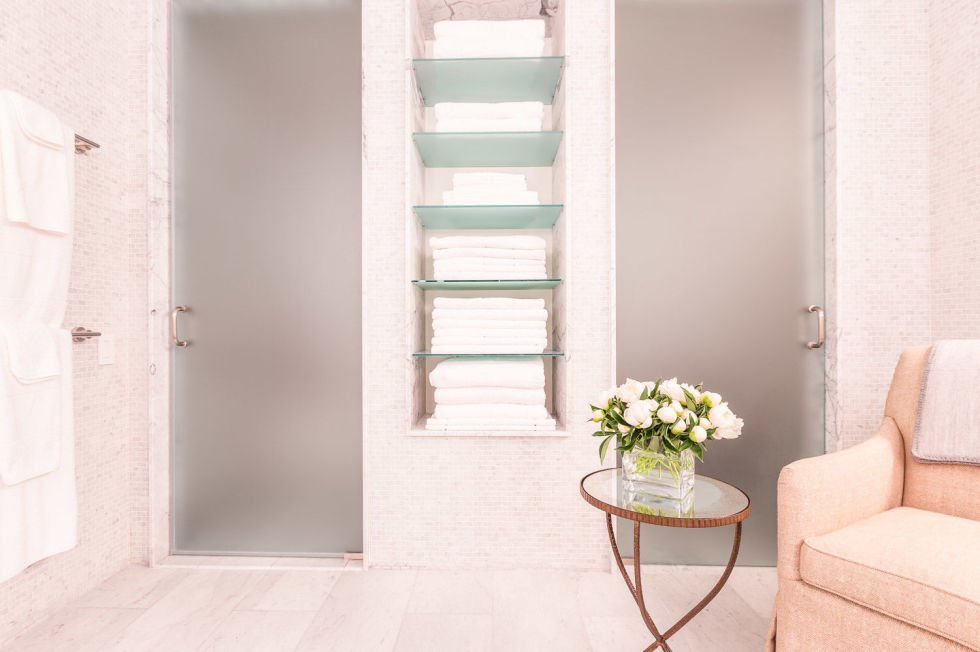 At what extent do you think about your bathroom design? Know more about luxury of bath space in Contemporary Trendy Bathroom Vanities Ideas forever!!!
High Tech Toilets with Bidets Interior Decor Trends: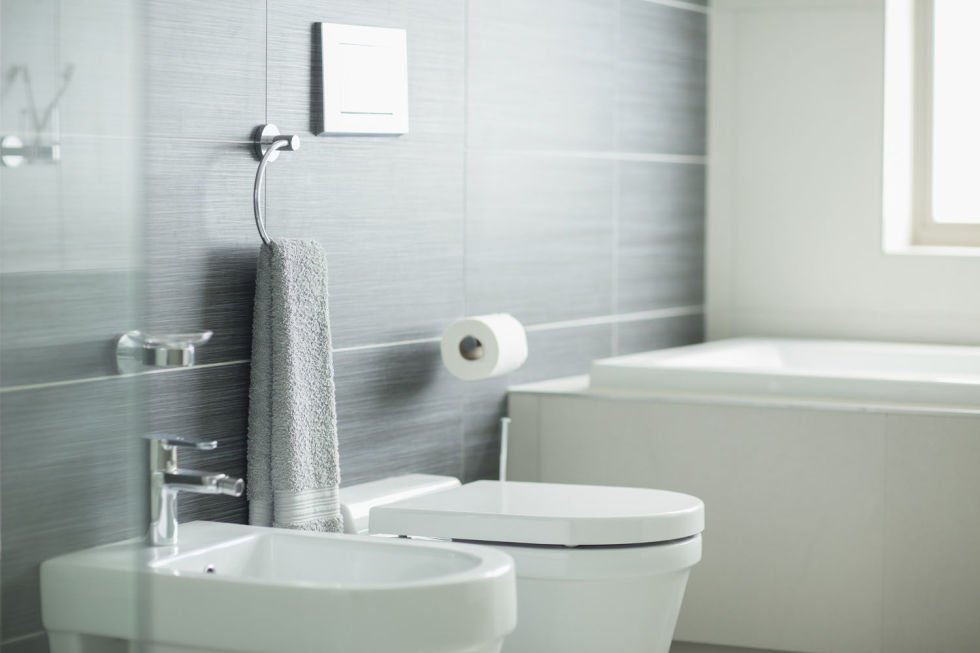 Here is trendy Sexy Modern Cool Bathrooms Vanities and Tubs Collection.
Bathroom Mirror Design With Style Statement: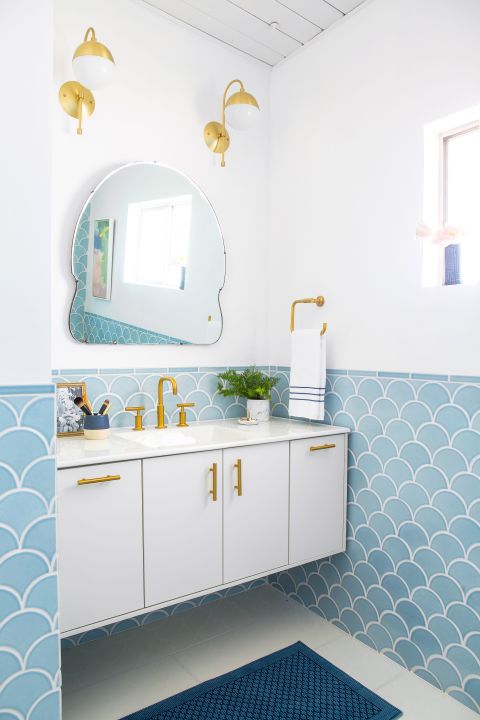 Get ideas of Seductive Bathroom Vanity With Lights Fixtures Design Ideas.
Fire Place Furniture Interior Design Trends in 2017-2018: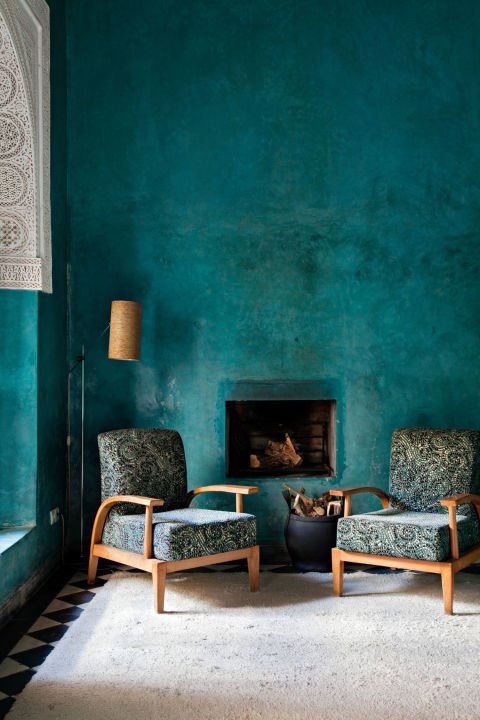 This is a space of self indulge, and relaxing of your body and mind. Know more about how to decor fire space in house with Scratch of Idea for Firewood Storage Design in Modern House.
After a year as stylish as 2016, it's hard to imagine that anything could top it. But if kadvacorp's predictions of the 25 biggest interior design trends of 2017-2018. The upcoming year turn out to be true. We're in for a real treat. Click through to see the best trends we're most excited for.