Design of New FC Barcelona Arena: International sports venue design leader HOK and Barcelona-based TAC Arquitectes have won a competition. To design a new 10,000-seat FC Barcelona Arena. The New Palau Blaugrana is expect to open in time for the 2019-2020 FC Barcelona Lassa basketball season. It will replace the 7,500-seat Palau Blaugrana, which opened in 1971.
A jury including five members of the FC Barcelona sports club. Three members of the Col∙legi d'Arquitectes de Catalunya (College of Architects of Catalonia.) And one representative from Barcelona's City Council was unanimous in selecting the HOK-TAC design. From among 19 responses to the architectural tender. The Espai Barça jury cited the scheme's "remarkable innovation" and its "permeability, flexibility and personality."
New FC Barcelona Arena Design by HOK and TAC Arquitectes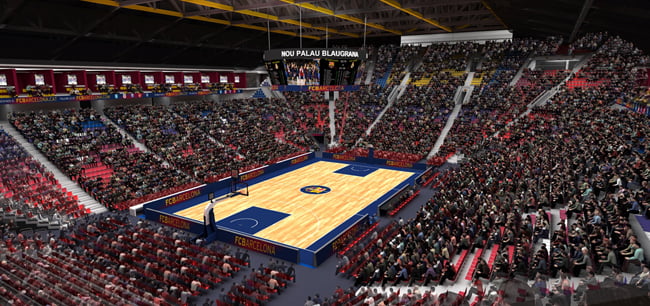 The New Palau Blaugrana will be built on the current site of the Mini Estadi. A 15,276-seat stadium located across from Camp Nou, the home stadium of FC Barcelona Arena.
As part of a comprehensive redevelopment of the existing city center facilities at Mini Estadi. The highly flexible complex will comprise three areas that can operate independently: a 10,000-seat arena, an auxiliary court for 2,000 spectators and an ice rink.
New FC Barcelona Arena Brief:
"This site has tremendous potential," said Daniel Hajjar, managing principal for HOK's London office. "We look forward to working with the Barcelona City Council. The Barça technical teams.
The residents of Barcelona and TAC Arquitectes to further develop and integrate our winning concept. With the rest of the Espai Barça project and the city centre."
"Our design creates an organic building geometry that supports a seamless progression. Between the New Palau, the annex court, the ice rink and the FCB Escola academy training facilities." Said John Rhodes, a London-based director of HOK's Sports + Recreation + Entertainment practice.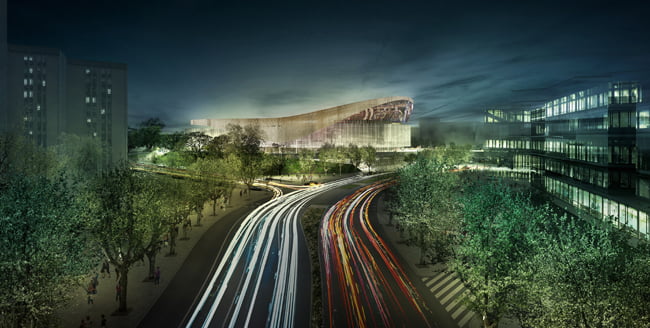 "We're excited about the benefits that this FC Barcelona Arena project will bring to FC Barcelona and to this cosmopolitan city."
The design for the arena is flexible to accommodate different sporting events. While meeting the requirements of Euroleague basketball.
Seats are arranged close to the court, in a design. That creates a dynamic atmosphere and a wave effect. Support facilities, including shared locker rooms and services for athletes using the main and auxiliary courts. That will be locate on the same level.
FC Barcelona Arena Plans also include 18 VIP boxes and two sky bars overlooking the court. Note: Images of FC Barcelona Arena await from HOK representative.