What is Horizontal Skyscraper? After eight years of planning, design and construction, the 250-metre-high glass-bottom exploration deck at raffles city Chongqing is welcoming visitors in china. Designed by Safdie architects for CapitaLand and featuring a 270-degree panorama of Chongqing's skyline, guests to the glass-bottom deck are treated to the thrills of walking in mid-air while admiring views of the Yangtze River's brown merging with jailing river's blue below their feet.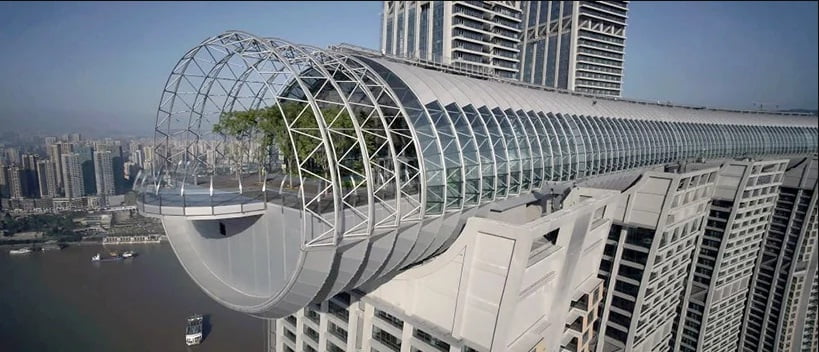 Horizontal Skyscraper by Safdie Architects
Horizontal Skyscraper is locate on 'the crystal' – a 300 meter-long (984 ft) horizontal skyscraper elevated 250 meters (820 ft) above the ground. The exploration deck will welcome 3,000 visitors per day.
The structure, which stretches across four of the development's eight towers, also contains gardens, numerous dining options, a bar and event space, a residential clubhouse, an infinity pool, and a hotel lobby.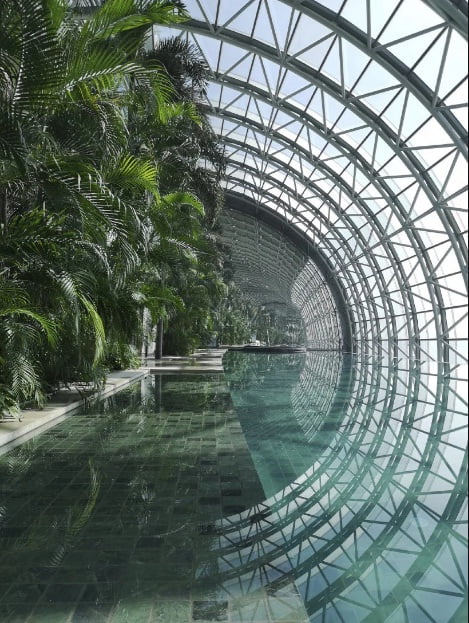 The project is Safdie architects' fourth collaboration with Capitaland, one of Asia's largest real estate developers.
Project Horizontal Skyscraper info:
Client: capitaland + capitamalls asia
Design architect: safdie architects
Executive architect: P&T group international ltd
Design institute: CQADI (chongqing architectural design institute)
Structural engineer: arup
MEP engineer: parsons brinckerhoff
Landscape architect: Williams, asselin, ackaoui & associates
Façade engineer: ALT
Signage + way finding: pentagram + entro
Lighting consultant: BPI (brandston partnership inc.)
Interior design: CL3 architects ltd. (hotel & convention)
Interior design: the Buchan group (retail)
LEED consultant: Arup
Quantity surveyor: rider levett bucknall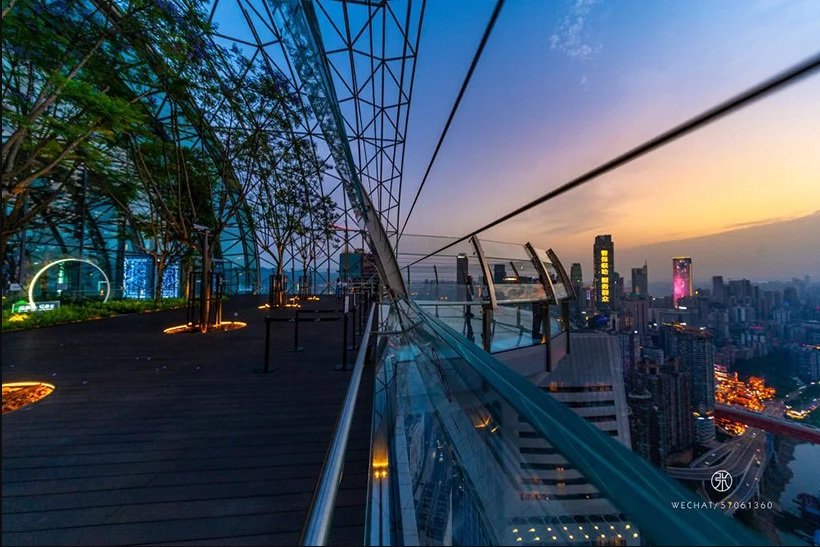 Horizontal Skyscraper Design info:
Visitors to the exploration deck at the horizontal skyscraper begin their journey at level 1 with an exploration-themed exhibition, in collaboration with national geographic.
The first part of the exhibition introduces the history and development of Chongqing before leading visitors to the express elevator which takes about 52 seconds to reach the top.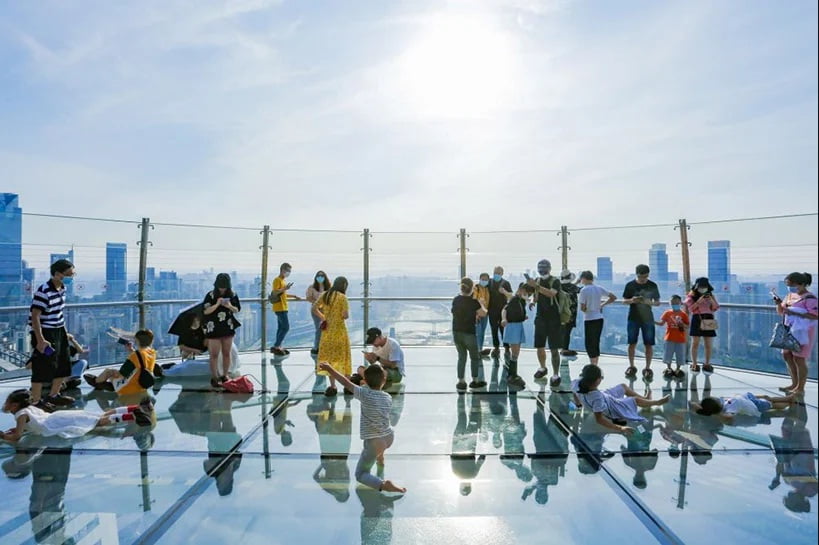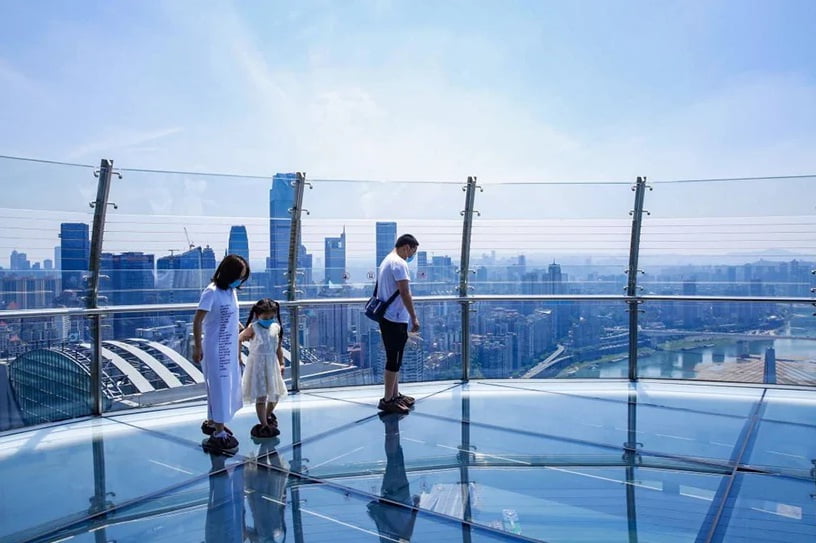 When the lift opens at level 47, visitors are transported to a futuristic world that imagines life on planet mars. At the end of the exhibition, visitors enter a tranquil pocket park before stepping onto an open-air sky deck with see-through glass floor and exhilarating views.
Also, a vertically-built riverfront urban district, raffles city Chongqing is a mega structure that took seven years to complete and the crystal sky bridge is its key attraction.
We are therefore heartened that the exploration deck, which is the first component of the crystal sky bridge to be unveiled to the public, has been well-received.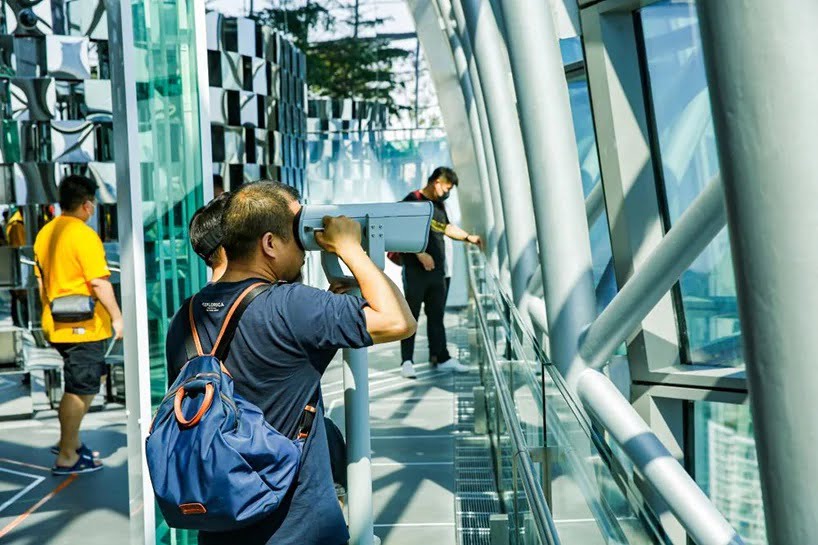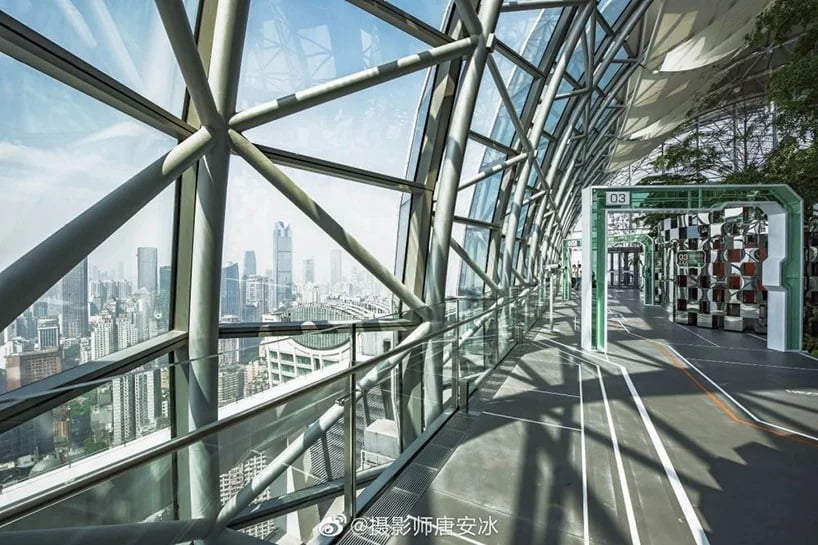 The exploration deck is the first major attraction to launch in Chongqing since the lifting of the country's nationwide lock down and the public's enthusiastic response is yet another encouraging sign of recovery in consumer sentiment. Said, Mr. Lucas Loh, president, china, CapitaLand group.