Restaurant Interior Design Concept: Lusty Mediterranean Food Restaurant Interior of Kessalao in Bonn. Germany is Beethoven's hometown, the German city of Bonn, is well-known for its historic importance.
Now this town is where contemporary restaurant interior design marks its place. Recently completed, the new project born out of Spanish creative consultancy Masquespacio's imagination offers a youthful approach to eating.
The studio's take on the brand's image and restaurant interior design composes a refreshing space defined by an eye-catching use of colors and symbols.
Restaurant Interior of Kessalao in Bonn, Germany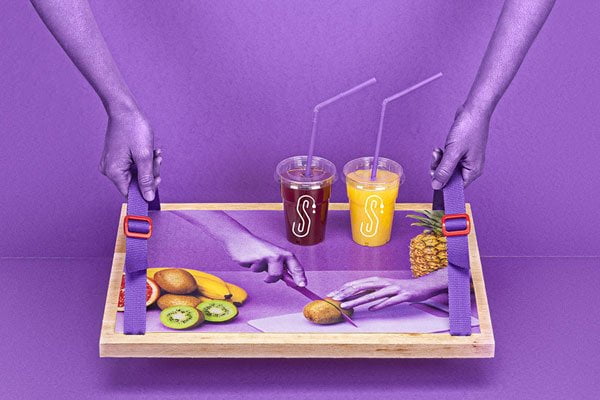 Spanish creative consultancy Masquespacio presents their last project realized in the city of Bonn, Germany.
The Mediterranean Food Restaurant project consists in the brand image and restaurant interior design for Kessalao, a new take away establishment of Mediterranean food in the city of Beethoven.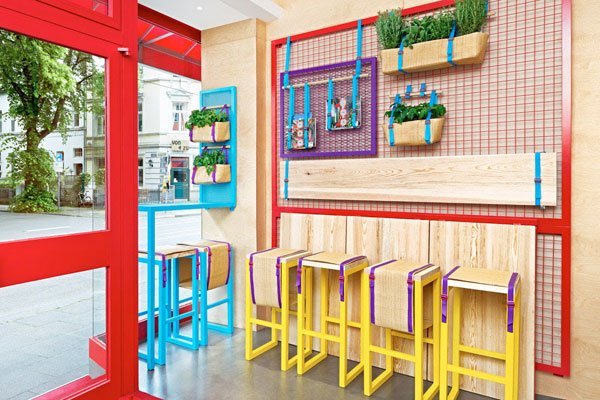 Everything starts from the brand image and it's naming that forms wordplay of the German "Kess" and the Spanish "Salao", both traduced as cool and amusing boy.
Being a play of words in two different languages combined by an s, a capital S needed to distinguish both words.
Restaurant Interior Style:
On the other hand the brand symbol was inspired by olive oil, as the basic and principal product of the Mediterranean food, represented here by the drop that interprets the natural product's richness.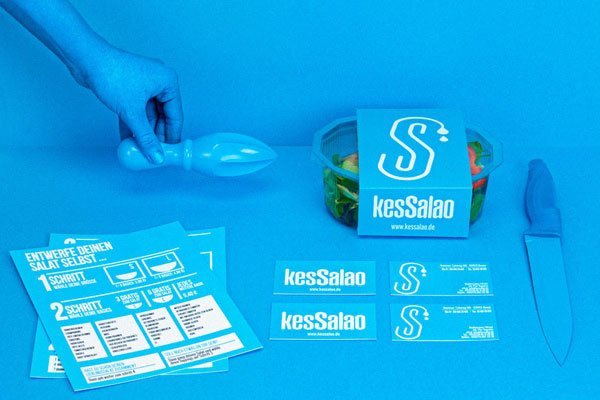 Capturing references to olive oil in the logo, bright colors and a wooden "cocoon", everything in the Kessalao Mediterranean food take away restaurant was carefully imagined to fit in the compact 40 square meters.
Birch veneer on the walls mixed with pine furniture compose a feeling of naturalness that needed vibrant colors to make a statement.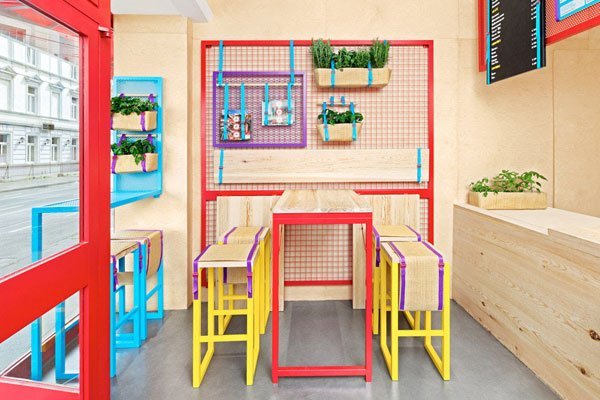 Mixing a popular color in Germany – red – with marine blue and yellow reminiscent of the Mediterranean Sea, the design studio added rich purple just to enliven the place even more.
Designers say that "everything starts from the brand image and it's naming that forms wordplay of the German "Kess" and the Spanish "Salao", both traduced as cool and amusing boy."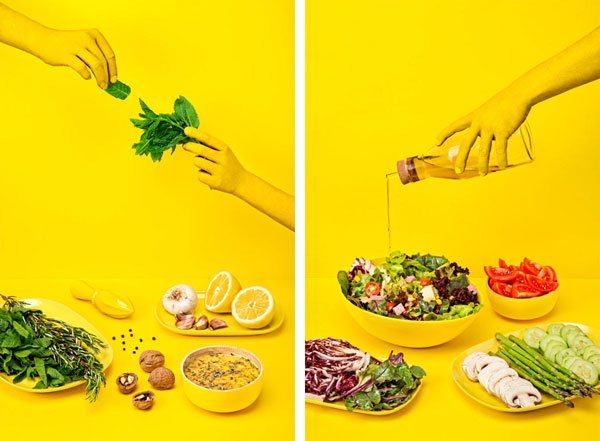 Finished: 01/05/2014
Space: 40 m2
Client: Kessalao
Website: kessalao.com
Address: Bonner Talweg 88 – 53113 Bonn, Alemania
Design: Masquespacio (masquespacio.com)
Address: Roger de Lauria 11, 1, 46002 Valencia
E-mail: [email protected]
Creative Director: Ana Milena Hernández Palacios
Architect junior: Virgínia Hinarejos
Graphic Designer junior: Ana Diaz
Creative junior: Carolina Micó
Graphic design and interior design realized by Ana Milena Hernández Palacios
Photography: David Rodríguez y Carlos Huecas (cualiti.es)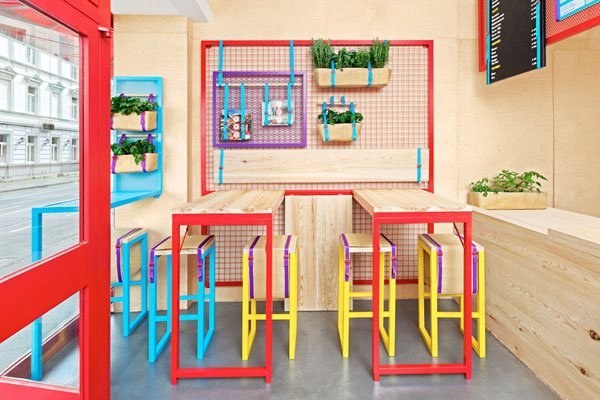 Restaurant Interior Materials:
Construction: Grupo Invalcor (grupoinvalcor.com)
Upholstery: Missana (missana.es)
Lighting: Artemide (artemide.com/)
Floors: Cement Design (cementdesign.eu/es/)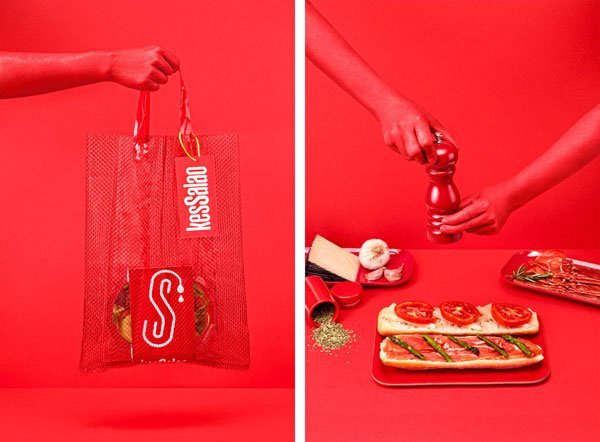 From the desk of Designers :
Designer Ana Milena Hernández Palacios of Masquespacio says she imagined a lively, dynamic Mediterranean restaurant interior feel : "I wanted to metaphoric the recollection of fruits and vegetables through the hampers of Raffia."
no comments