Prefabrication Trend of Reconstructing prefabricated house by GutGut is latest example of prefab constriction technology. This Prefabrication tower block conversion demonstrates our interpretation of the current trend of reconstructing prefabricated housing stock. This Prefabrication project sensitively responds to the existing context, while simultaneously revealing parts of its interior.
Prefabrication : Prefab House In Rimavska Sobota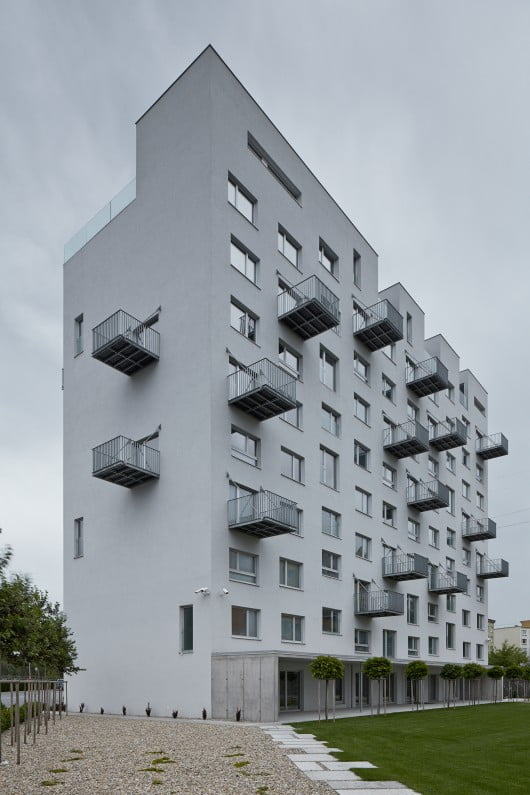 Fact file:
Architects: GutGut
Location: Rimavská Sobota, Slovakia
Partners In Charge: Štefan Polakovič, Lukáš Kordík
Project Team: Štefan Polakovič, Lukáš Kordík, Peter Jurkovič, Roman Halmi, Jana Benková, Ivan Príkopský, Katarína Príkopská
Area: 3775.0 sqm
Year: 2014
Photographs: Courtesy of GutGut
From the Desk of an Architect
The reconstruction also involved removal of prefabricated partitions, opening up the floor plan though the entire cross section of the building, enhancing the spatial character of the apartments, the best of which are located in the roof extension.
The original storage facilities located on the ground floor were replaced by new amenities for the residents –a cafe, a gym and a sauna –all connected onto the external terrace. The renewed building envelope is simple and compact, embellished with suspended steel balconies which add a distinctive feature.
Image Gallery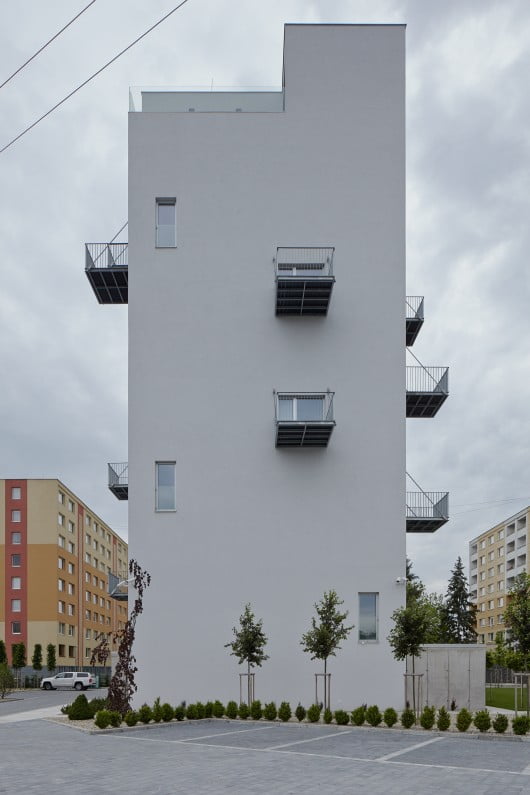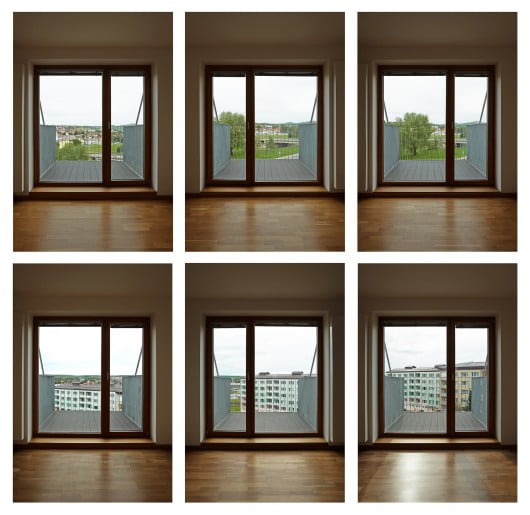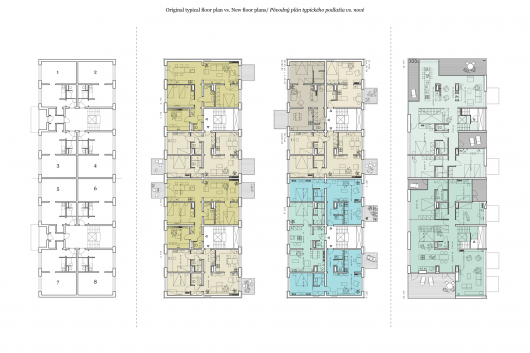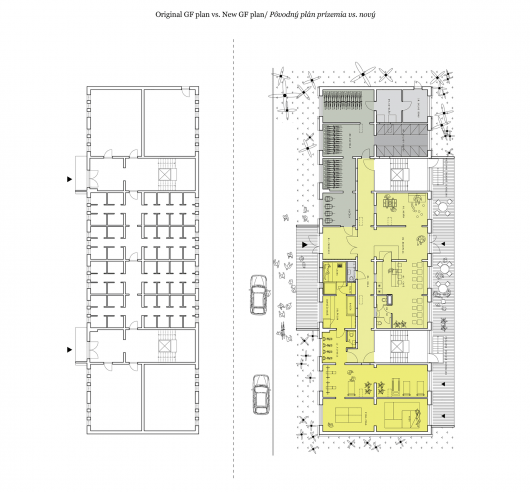 So, Friends this is all about prefabrication and prefab house constriction on going trends in architectture and construction industries. This is one fine example for restudy for all of us. Hope you people enjoy it.