Property Buying Checklist: House Buying Guide for First Time Buyers who want to buy their own home or other property and those who are just find out more option in market. But considering today's scenario, we find lots and lots of options in and around all suburban city areas, but with reference to today market policy and mentality of builders and property developers that just look in to their own profits. Real estate business is a most creamy and profitable business now a days and we all know money is a root of most crime and frauds. We all read day to day real estate related or property buying and selling related cheating or frauds in newspapers became a common news.
I here prepare on interesting property buying checklist for those buyers who actually not related to this field but need to buy home or any kind of property out of their hard earned money. so, friends this is a very good point to point property buying checklist for you. Hope, this property buying checklist really help to you for finding right and prosperous property for you. have a happy life ahead.
Property Buying Checklist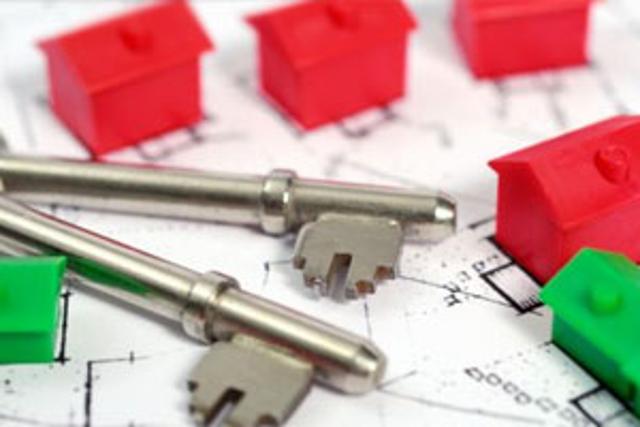 4. Legal: Check that there are no legal issues or ordinances prohibiting construction.
Zoning – I recommend a check with the zoning and code official to inquire if there are any things to consider before building a house on this site.
Covenants – With open land it is unlikely that any legal documents exist that would prohibit or control the construction of a house, but it does not hurt to ask. If it is a development, can you build the type of house you desire in that neighborhood?
Neighboring properties – What is the likelihood of neighboring properties being developed into a single family house or a housing development in your lifetime (i.e. housing patterns or development patterns of adjacent areas)? In other words, if you wish to live isolated, what is the likelihood of that remaining?
Survey – If an updated survey cannot be provided as part of the land purchase, I would recommend that you have that service provided. I would want to know where the boundaries are exactly per the recorded deed. Also, I would want any utility information and easements (i.e. gas line) marked on the survey.  I have stories where what was assumed as a boundary was actually far from the legal boundary. Make sure you know where the actual boundaries are located by getting stakes in the ground.
1. Personal: What is your gut feeling about this land?
Dream – Can you imagine living on this land? Spend some time (an hour or more) sitting and walking around it and envision what it would be like living there permanently.
Neighbors – who are the neighbors and what impact may they have on you and your lifestyle (or vice versa).
Location – how will this location work into your lifestyle (school, work, church, shopping, and recreation)?
Solar Orientation – where is the sun in the morning (east), afternoon (south) and evening (west). If the house faces the street, how will the sun impact the layout of the house?
Weather Orientation – In Mumbai, most of our weather comes from the west or southwest. How do you see this land in the winter with primarily Northwest wind/weather or summer with primarily Southwest weather?
Views – What is there to look at from your house? How would that affect the layout of the house?
Access – How will you access this land from the street? Will it require a long or uncomfortable driveway?
2. Financial: Check that a lending institution would support this effort.
Appraisal – Would an appraisal of the land with the house constructed be sufficient to support your construction loan/mortgage? A bank will generally loan you the money only if they determine that they could sell the house and property for the money at stake in the case of a default on your part.  In other words, they would not loan you a large sum of money to build a new house in a neighborhood with property values far below the value of the house being built. You might want to inquire with your bank or with whatever lending institution you are considering.
Budget – The price of the land is exclusive of the cost of the house. As you develop your overall budget, this has to be factored carefully into it.
5. Land: Check that soil will support construction of house
Satellite images – With Google Maps, Bing Maps and other services like this, it can be determined if a building was built on much of the India within the last decade or so. There might be other historic aerial imagery out there but those tend to be of a very low resolution.
Mining map study – Contact a geo technical engineer requesting map research of mining activity on the site. An answer to this will dictate protocol for the next item.
Virgin soil – If there has been no prior disturbance of soil apart from any mining, how long ago did that occur? In my case mentioned above, we had to contend with the existing foundations of former houses since my project site was in an urban environment. My client had to invest considerable extra money to remove the existing soil down to the footing bearing and replace it with clean engineered soil. Some consider soil to return to a state of "virgin soil" after seven to 40 years.  In the least, I would recommend a geo technical engineer review the footing soil surface after excavation has taken place to confirm the suitability of the soil to support the foundation loads from a visual inspection.  Unless there is some reason to suspect poor soil conditions, it is generally not customary to do any drilling and test boring for a single family house.
3. Services: Confirm the availability of service and means to bring service to the property.
Electric – determine location of nearest utility pole, cost of extending overhead service to house site and then underground service from a new pole into the new house. Also consider where the electric meter will need or be required to be positioned. Is this acceptable with respect to the appearance of the house?
Gas – determine cost of extending a gas line over to house site, cost of service thereafter. Meter location?
Water – municipal or well water? If it is a well, what is the likelihood of finding a well close to the house location that could serve a single family residence?
Sewage – Is there municipal sewage? If not, review the options for on lot sanitary disposal systems. Are there other options, what is the cost of the system, etc. What if you decide you would like to build on another portion of this property far from the percolation site? What is likelihood of another area passing a percolation test for any type of sewage system?
Telephone/Cable/Internet – this will likely fall into place once electrical service is resolved, however you might inquire about these services.
I recommend contacting each utility company to get confirmation that they would provide service to the site.  It seems obvious that they would, but there have been unusual cases when they would not or could not provide service to some areas.  Also, it may be feasible to bring services to a site; however one must consider the cost of this effort and is it in proportion to the cost of the new house.
So, friends this is all about property buying checklist for you and hope this will help in many ways in the way to select  a lucky and prosper property or home in you life. If i missed any thing related to property buying checklist and you want to share it, please just put it in bellow in comments.