We all love listening to music and have our personal favorites too. There are people who have a whole library of songs that they love to listen when they are not working or while relaxing. People who have been using iPhones are too possessive about their iTunes and don't want to do away with the music library at any cost.
How to Transfer iTunes music to Android Phone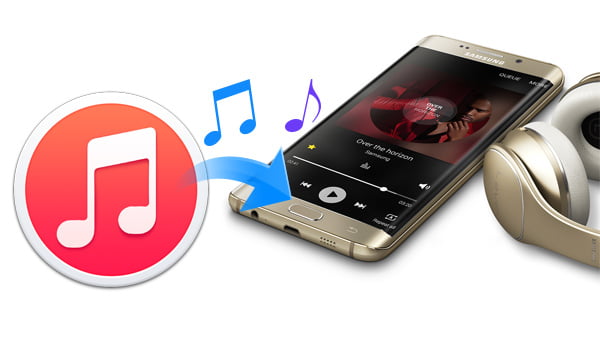 But due to the amazing apps and features that Android phones are coming up with they are not able to resist themselves from getting one. They just shift their loyalty from iPhones to Android, but their love for music stays behind with iTunes. So, for all these people here is a way to transfer their iTunes music to Android.
Now if you have the iTunes music on your PC, then you will need the USB cable, the ones that you get with your phones.
Transfer iTunes Music to Android
In order to get iTunes music on your Android you can follow these simple steps and make your day!
Connect your device to the PC
Now select Media Sync MTP so that you don't have any difficulty in transferring files
Open a window of file explorer where you will get the music folder of your device
Keeping the other file window open, you will have to open up another file window and navigate through it to find the iTunes music
Now you have the two file window opened up side by side therefore you can easily drag and drop all your favorites to the Android device. Now, depending upon your choice you can select each song and transfer them to your Android or pick up the whole library and transfer it fully.
If you are not very comfortable doing things manually, then you can easily get some third-party tool to help you out with transferring the iTunes to your Android device.
Third party program
The Google play Store has a solution to every problem therefore it is for sure that you will get everything that you are looking for in there. There are apps that will come in handy to get your favorite music on your Android. So you can take the help of double twist that is a third-party program. You can first install the program on your computer and then follow the steps –
Select general tab in this third-party program and check all music
Select sync button
Now click playlist setup that is available under playlists
Select Import /create a new playlist
Go to the music tab in device info
Check in the box which says 'sync music to my device'
Then go ahead and choose 'only the selected'
Now select the playlists that you would like to transfer to your Android device
Select sync button and that will do the trick
You will now have all your playlist in The Android device and here if you want to select the songs manually and then transfer it to your Android device then also you can do that.