The predicted growth of the global SaaS market is projected to reach around $374.48 billion in 2026. In this fastest-growing world of digitization, SaaS seems like the most competitive and promising market. This technology is gaining immense popularity for delivering mobile applications all across the internet. 
Most of the larger enterprises and even startups are becoming reliant on SaaS products to deliver seamless experiences to their users. Furthermore, deploying a SaaS UX design enables intuitive onboarding processes that lead to user satisfaction, and retention while ensuring the long-term success of the applications.
When it comes to UX design in developing SaaS products, creating a delightful user experience is the key to successful SaaS products. Businesses should ensure that the UX design is engaging as well as intuitive. It is the process of creating top-notch digital interfaces that are easy to access and offer a great user experience. In SaaS product development, UX design plays an indispensable part to attract and retain customers.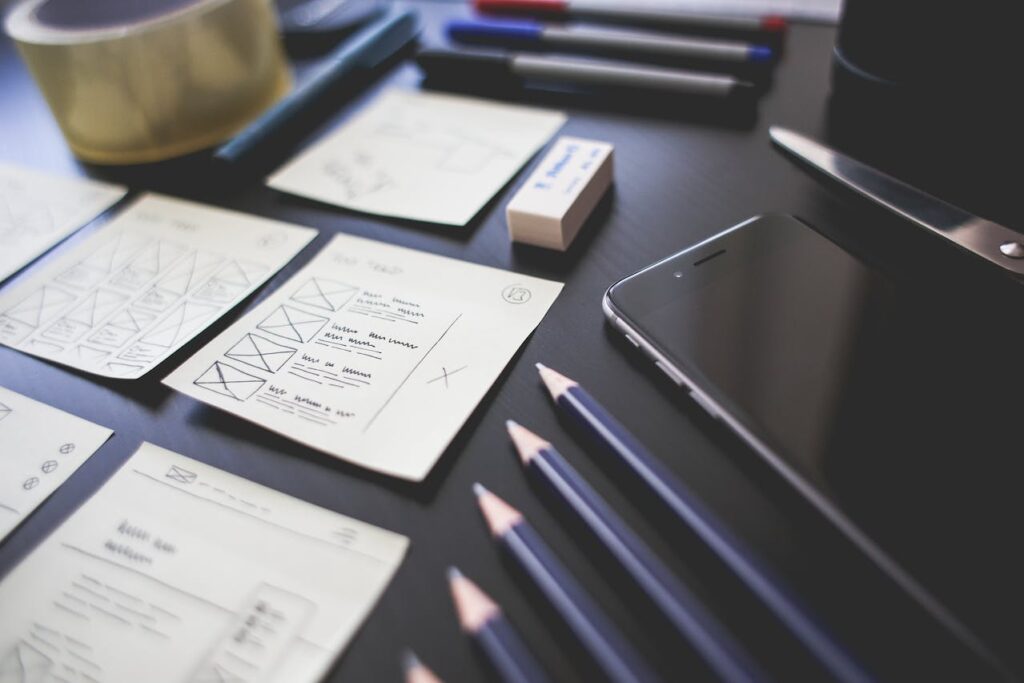 Importance of UX Design in SaaS Products
In this technology-driven business world, a well-designed UX can become a reason for the success or failure of your SaaS products. Every user wants to get a seamless experience and easy accessibility to software applications.
A poor UX design can affect the traffic which affects the brand's credibility. With a wide range of options available to users, it is crucial to develop a SaaS product with an intuitive UX design.
As mentioned above, top-notch UX design can increase customer satisfaction and improve retention rates. It can also lead to positive word-of-mouth branding. One of the major advantages of good SaaS product design is that it helps to cut down on costs over customer support by reducing confusion among users.
Along with this, a well-designed user experience can boost the business revenue as most customers tend to proceed to the paid plans if they find a good experience with the products.
What are the Key Factors for UX Design to Successful SaaS Product Development?
It is always recommended to keep the user interface simple yet intuitive. Implementing unnecessary complexity in design can turn away users. It is beneficial to use concise and clear language that helps users to understand the features easily.
Consider Consistent Design:
During SaaS product development, designers should consider consistent design across all devices and platforms. It includes similar typography, color scheme, and layout. This promotes a sense of comfort to users while using the application.
Focus on User Goals First:
It is important to make sure that the UX design focuses on the user's goals. It should help users to accomplish their tasks quickly and effortlessly. Businesses should make sure that the UX design of the SaaS product supports the workflow for every user.
Say 'Yes' to Easy Navigation Options!
The UX design is created to ensure clear and concise navigation for users. Designers should utilize icons and labels that are simple to understand. It is also recommended to use breadcrumbs and other navigation options to entice users.
Prioritize Visual Appearance:
Prioritizing visual appearance means paying attention to the visual hierarchy which includes, color, size, and placement of texts with appropriate highlighting. It will attract users while making the product's user design intuitive and stand out.
Don't Skip the Usability Testing!
Testing the product and iterating based on user feedback is also a key consideration to take. It is beneficial to conduct usability testing to ensure that the SaaS UX design meets all the user requirements. Make necessary changes to the design until it becomes perfect.
The Final Words
Creating a delightful and intuitive user experience plays an imperative role in successfully completing SaaS product design. UX designers and testers are responsible for creating visually appealing user interfaces that not only support the user workflow but also prioritize their goals. By conducting competitive analysis creating prototypes and wireframes, proper team collaboration, usability testing, etc., businesses can create top-notch SaaS applications that meet the expectations of the targeted audience.