Are you successfully achieving all your marketing and branding goals? If yes, then you are definitely using the right tool at the right time – 'CONTENT' Content for any brand is the unbeatable tool that can leverage the business to fulfil marketing and branding goals effectively. Creative development of content and strategist its distribution can help business to attract customers and influence them to take the required action.
How To Make Your Brand Popular With Content?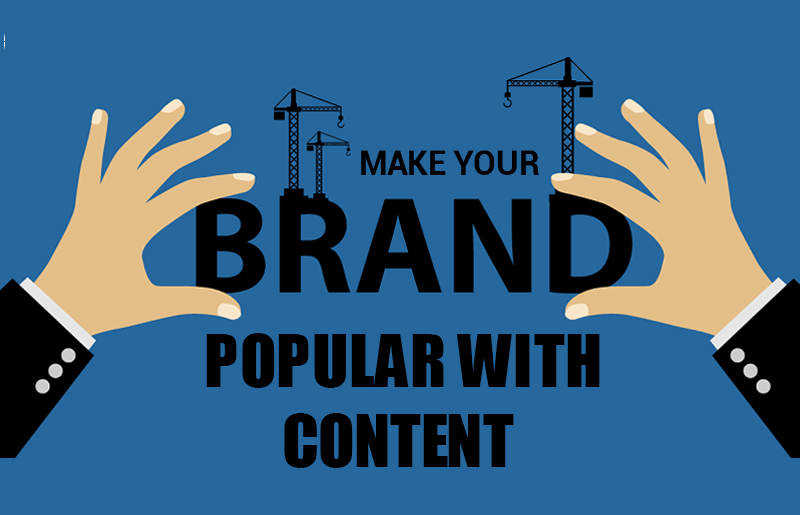 Where a major share of brand managers have already implemented it in their strategy, how can you use content to make your brand popular with content.
Here are some interesting content marketing tips to make your brand popular and attract your audience:
Think Differently
While most brands that fall under the same industry or category have similar social media strategy, the one who thinks differently always reaps better results. Having a fresh perspective towards generic concepts can help in delivering content that interests the user and eventually improves your organic reach and engagement.
To quote an example, Planet Super Heroes came up with an infographic on the New Year's to show its audience how their lives will look like in 2020. Unlike many brands that did run-of-the-mill updates and wishes on this occasion, PSH went ahead with content that's relevant to its audience. Boy, did this unique approach towards content marketing bring them organic results?
Create User-Focused Content

Instead of just talking about your brand's product and services, create useful content that interests your audience. This way, understanding your target group's expectations and behaviour can positively impact your social media content strategy.
Spend time on public forums and communities to study the relevant topics discussed by your consumers. Create content that your customers are most likely to consume and will come back to you for more such information.
Petwish is an online pet portal brand who published a series of posts on different dog breeds and their lifestyle characteristics – to help customers choose the ideal dog breed for their family.
This being an example of a customer-centric content approach, the campaign went viral garnering 42K shares and 20K likes on the page, all organically. Through this campaign, the brand was able to position itself as a knowledge source for its customer base and indirectly boost its branding and marketing efforts.
Take Platform-Specific Approach
While planning your content marketing strategy, keep the communication same across platforms but approach them differently. Design your content to suit the language, environment and behaviors on different digital media platforms. While creating unique content is one thing, distributing it thoughtfully across platforms will help get the most value out of it.
Thus, understanding the potential of each platform and taking a channel-specific approach could result in reaching the right audience, the right way.
Hijack Latest Trends Or Topics
Creating content around trending topics or events is an age old technique that many brands have used and succeeded in the past. Spontaneity, messaging and creative presentation are the three important factors to keep in mind while plugging-in your content around a trending event.
Use the right hashtags or keywords to make your content easily discoverable. And a tinge of good humor or objective take on a social issue would go a long way in increasing the shareability and making your brand trend along with the topic.
Use Humor (if relevant)
Who doesn't love humor when it's appropriate and impressive? With memes and funny illustrations dominating the social media world, the humor is undoubtedly the best universal language that brands love to speak.
Witty or good humour bridges the gap between a brand and its customer in so many levels and helps in building a community. Spontaneity coupled with creative humour has resulted in a number of successful brand campaigns in the past and will continue to do so.
Make Use Of Visual Medium
2020 seems to be year of Visual Marketing with video content and infographics having the best ROI and reception amongst the users. Visual content grabs the audiences' attention much faster than text and generates more social engagement.
According to a recent study by Cisco, video will account for 80 percent of the global internet traffic by 2020. And the numbers have already begun to rise, as more and more brands are gradually moving some of their TV budgets to digital videos.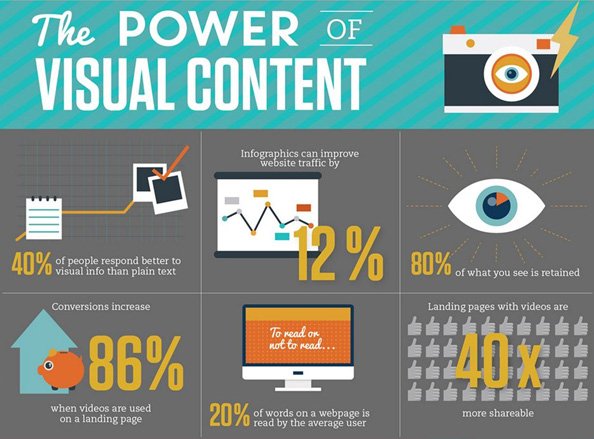 With the increasing availability of platforms such as YouTube, Vine, Periscope, Blab, Flipagram, etc. and the user community shifting to mobile and social, brand managers should make use of these visually appealing content forms to gain valuable results.
Rope In Influencers To Amplify Content
If you have great content and are trying to amplify it through impactful sources, look no further. Influencer marketing helps in identifying leaders with a significant follower base, who can deliver your brand's message to a wider audience and influencer their opinions / purchase decisions.
Using influencers for your content campaigns can result in higher reach and engagement, thus giving you more mileage than your competitors.
Let's Conclude This:
Making brand popular with content is a widely accepted and practiced approach adapted by all leading marketers. Adapting approaches that are mentioned above, as per your business or brand nature can change the game for you.
So what efforts have you taken or incorporated into your strategy till date? Did they help in enhancing your online presence?
Do share your feedback or thoughts over it in the comment section below. Want to read the latest posts on social media? Then follow us on Facebook, Twitter