Revit is presently considered to be one of the most powerful platforms for Architects and construction managers. BMI Engineers has been making the use of some of the best free Revit plugins to build 3D, efficient and extensive BIM models in collaboration with other professionals on a routine basis.
Revit Plugins for BIM bring team members together and extend the quality of the final product to something that everyone can benefit from. It comes with one of a kind visualization tools and analysis programs that says time and effort while maximizing productivity.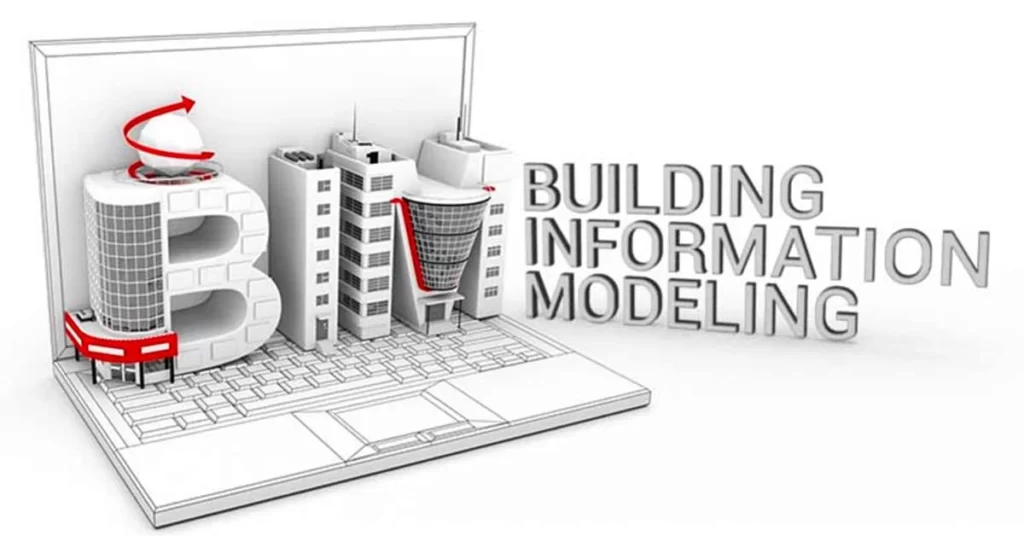 To realize the full potential of your BIM creation, you must make use of the many simulation strategies and layering plugins that Revit is loaded with. This is the best cost effective solution available in the market today for a holistic, new age building project.
10 Best Revit Plugins for Architects
Revit plugins for BIM are state of the art add ons that take the help of AI and architectural models to enhance professional performance. Here is a list of 10 best Revit Plugins for architects-
1. Ideate BIMLink
The task of this widely used Revit plugin is to link Revit with Excel and export data automatically at your chosen frequency. It is one of the best managerial tools for architects supervising team projects aur simply maintaining multiple areas of progress during their implementation.
Ideate BIMLink is known for its speed and performance quality. You can directly make edits on Excel and instantly update the changes. It can also create exhaustive records and reports through PDFs.
This plugin is for those who want a complete visual programming solution on their architectural journey. The official website of Dynamo offers 5+ tutorials and guides on how to use this software to build an information foundation, implement programming nodes, analyze complex geometries, automate processes and export in all standard file formats.
One of the best free Revit plugins, Dynamo is an open source creation that is constantly updated. Become part of a versatile community of experts by choosing Dynamo.
Officially known as Rhino.Inside.Revit, this plugin is a creation by Rhino that includes some selected tools from its free form modeling platform that BIM engineers benefit from. Rhino focuses on revamping workflow environments with the help of many add ons including the famous Grasshopper.
You can now introduce bidirectional 3D creations, transfer information between Rhino and Autodesk Revit, access API and transfer property data and geometric solutions to and fro. This is definitely one of the best Revit Plugins for architects working with limited budget and time limits.
4. Color Splasher
Developed by BIM One and now available open source, Color Splasher is a one stop solution to visualize anything on your model. It can select and create filters, gradients and 3D graphics within an instant according to the predetermined values on a defined parameter.
Color Splasher can be used to verify all the information available. Review and edit problems, monitor output quality and switch from one parameter to another using this plugin while you save hours on each of these tasks!
One of the best free Revit plugins, Enscape has been defined as a real time virtual reality solution. This plugin works uniformly through Rhino, SketchUp and Archicad as well! Enscape uses machine learning intuitions and even AI tools for Reviewing and Rendering.
Similarly you can communicate and give feedback to team members real time and synchronize viewports. The plug in also comes with a library of models and other assets to which you can add your own.
This free automation and integration plugin has been developed by Notion. pyRevit is loaded with tools and features – generate instant batch sheets, distribute tools and facilities to all team members through a single unified interface, use Python to sketch automation ideas and even write your own Revit plugins to use throughout your career!
pyRevit can easily copy legends to other documents and bring multiple sheets from them onto your present Revit project. For those with minimalist needs, pyRevit is the ultimate plugin.
As the name suggests, Align is a master organizer that helps creators align, organize and distribute selected elements, tags and text across a specified axis or parameter while creating a 3D project. It simplifies modeling tasks by speeding up the MEP elements.
Another version of this plugin, Align CAD, makes it possible to import external CAD files and distribute them throughout a common point. You can also give your project a more finished structure by using annotations and shortcuts before run through.
Another all in one name among the best Revit Plugins for architects, Master Purger is widely used to cut out unnecessary elements and edit data sets extensively. It is also used to import and link CAD files and revise content schedules.
The Master Purger works with legends and renderings. You can easily point out unplaced rooms, spaces and scope boxes while simultaneously analyzing the overall structure. Beneath its easy to use user interface lies a powerful feature of Dimension Analysis, much needed in fast paced projects.
Less of a plugin and more like an application bundle, DiRootsOne contains 8 productivity and management tools which are designed to connect teammates better and streamline workflow without affecting the project in question. DiRootsOne is a state of the art free plugin that comes with tutorials.
SheetLink, FamilyReviser, OneFilter, TableGen, SheetGen, Reordering, ParaManager and Pointkit included under this popular title. Organize and filter your Revit families, connect with your Excel, create instant drawing sheets, view models, manage Revit parameters and access cloud storage with ease.
Using this plugin, you can set up a real time 3D walk through while also monitoring BIM data on a separate window. It is an interactive and powerful tool that includes many features to discover several details in your data and introduce instant modifications. Revit Lookup knows that a good model is founded upon a solid set of data.
Revit uses conditions set by you to expose different elements and bring them to the front. It especially works with backend data. If you love working on advanced BIM creations and techniques, this one's for you.
Conclusion
Getting the right Revit plugin is essential for workflow. This was our countdown of the best Revit plugins for BIM. This list includes the best free as well as paid Revit plugins available.