VapourHost Review living a billionaire lifestyle sound quite easy and cool. But is it really so easy! No, not at all. It takes immense hardship and struggles to reach that spot. But the main problem which a newbie in this blogosphere face is setting up a blog with proper domain name and hosting.
Yea, it's really true. Getting a reliable hosting is not impossible but on the other hand is not that easy as reading tons of hosting companies review don't make any sense, after all, they are affiliate masters and also many sponsorship/paid to post to play hide & seek there which you guys are never aware off. But am not saying in any way an affiliate marketer in no way thinks of his readers, yes they do think but on the other hand, they also want sales after you land up to their page.
VapourHost Review fastest Hosting Company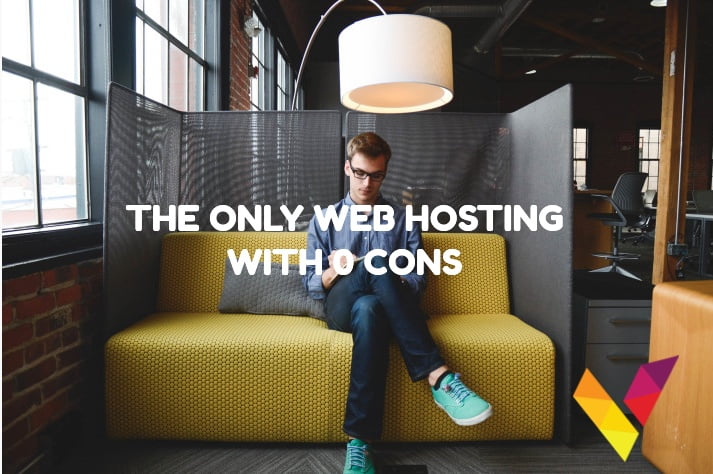 Today this article is gonna solve your base problem off choosing the web hosting company as am gonna reveal a web hosting company totally new in this field but much much and much more effective than "Bluehost" and "ASO". I still don't get one thing is why big websites( I don't wanna take names) always promote Bluehost even after knowing there are many better companies than that, like DO, DreamHost and lot more. The point which would hurt you a bit is Bluehost gives maximum commission and sorry to say that may be the reason!
The last thing which surprises me more is that my timeline is filled with black Friday offers that too on "ASO". Like really! Are you kidding man? How can someone promote ASO just for the sake off big discount and commission? Really nothing to say. Sorry once more if it hurt any of my readers feeling. But I had no more option other than telling this that may be the worst hosting with the worst support is for sure, "ASO". So guys please at least don't go simply by looking at the discount.
But still discount is what everyone loves. No worries, now the hosting company name which is gonna announce would for sure blow your mind if you read the full article.
Vapourhost, the only hosting company that is totally new but hell more trustworthy at least than Bluehost, ASO, Hostgator and DO(due to its high price). Here comes the genuine review why I prefer VapourHost over all other hosting companies. So, here I go.
My relation with Vapourhost started in a very strange manner. Its was 2-3 months back when I heard about free hosting companies and in excitement moved to WordPress with hostinger free hosting. Few days it worked well, but the day when I posted an article and the RT was around 40-60 my website went down. I was like what the hell! I was nowhere as I was losing a lot of visitors and that time I don't even earn to afford hosting charges of Bluehost or DO and much more. 2 days passed my web site condition was the same.
Then suddenly I saw a text coming from Vapourhost co-founder proposing me to host my website at their company and that time it was not officially launched. Their price was reasonable and after 7 days I got to afford that the charges then I finally migrated my blog to Vapourhost and the personal customer support I got was really great. Now around 5 blogs along with my pbn are hosted with VapourHost.
Pros(ve+) of VapourHost
I don't think if you scroll down further you would find any such cons as I never ever faced any issues till now. Here are the reasons why VapourHost would be the right choice for you.
Friendly Customer Support
This may be the best part out of all. Yea, there support is just awesome. Every time I texted or emailed my problem and got it solved in few minute or say max few hours. Their support is 24/7, they stay active all time so your website remains up all the time.
Phenomenal Uptime of 99.99%
Am sure enough you guys are thinking that this guy is here only for commission and nothing else, as 99.99% uptime its really impossible. Believe me or not its true that if you do't buy from my affiliate link I would get commission but then on the other hand if am here only for a commission then why am not promoting Bluehost, so-called "Commission giant". Don't know about other but I still never ever faced a downtime issue on my blogs except for the day they officially launched their website.
Over my last 3-month review process, VapourHost delivered 99.99% uptime, easily placing them among the industry's elite.
Page Load Time 60% faster than Average CompetitionVapourHost page loading times didn't let me down either, clocking in at 550ms over the same 3 month period. The really great and faster than the average of 700ms which I noticed mostly during analyzing different websites.
100% Money Back Guarantee
VapourHost offers the longest money back guarantee in this industry. They would return your full money if you are in any way not satisfied with their services. But I don't think this situation would arrive of taking the money back. Hope you can pretty well understand what I mean.
Cons(ve-) of using VapourHost
404 ERROR
Sorry, but it's true that I didn't find any cons to write for VapourHost. Because as I already stated in this 3months I didn't find any problem regarding hosting from their side.
Overview on VapourHost Hosting Plans
Here's a quick look over at the price but don't go anywhere as at last there's a special coupon waiting for kadva readers that would provide them with extra 70% discount.
Mini Plan
It has 3 different categories.
Starting Price- 20INR per Month
SSD space- 1-3 GB
Bandwith- 45GB
Domain- 1
Support type- Premium
Shared Plan
It has 3 different categories.
Starting Price-60 INR per Month
SSD Space- 5-15 GB
Bandwith- 200 GB
Domains- Unlimited
Support type- Premium
Quick Fact about VapourHost
Ease of Signup.
Various Payment method(Paytm too).
No hidden Fees and Clauses.
User-Friendly Control Panel and one-click WordPress installation.
Conclusion… Shall you go for VapourHost!
I don't think after this review you have any further doubts on VapourHost.
It's worth going with VapourHost.
They are super reliable, offering the incredible money-back guarantee if you experience any downtime or other hiccups along the way.
Their support is exceptional across the board. If you value reliability and support then don't look any further, VapourHost would be the best choice for you.
Read – High Traffic web hosting | Best Email marketing Solution
Now it's time for you guys to comment below if you have any kind of question or feedback regarding this article. Thank You! Happy Blogging.