If you've been planning to onboard a freelancer into your business, then this one's for you.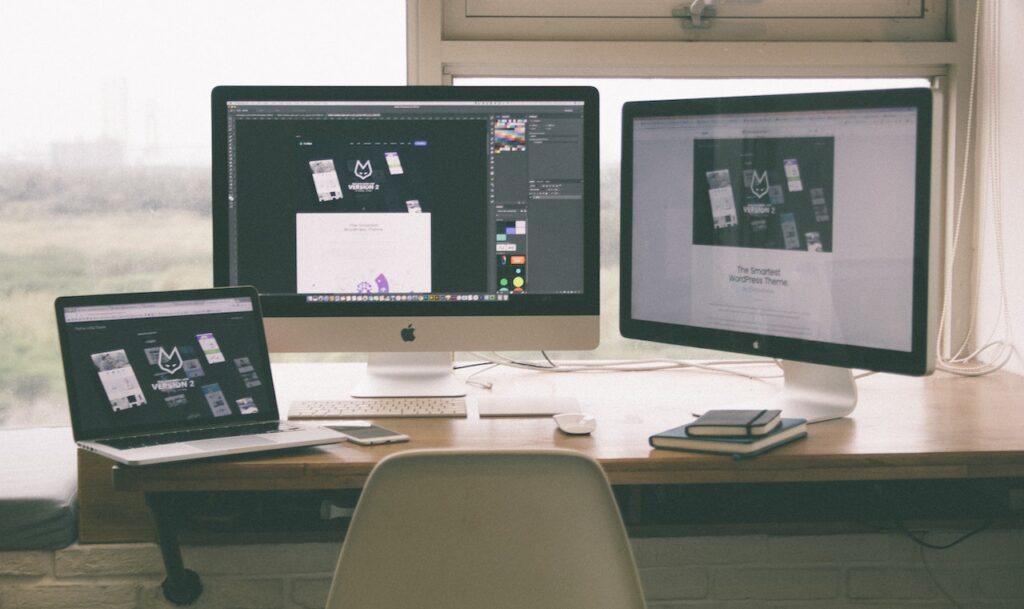 Hiring freelancers nowadays is considered a necessity among business owners who are committed to making their investments thrive and succeed. A study by Upwork showed that 71% of hiring managers said they plan to sustain or increase their use of freelancers in the future. This only makes sense as freelancing has hit an all-time high, which means the freelance economy is booming now more than ever.
Freelancers can be an advantage to business owners who prefer to complete a project or acquire more creative concepts to expand the horizon of their mission and vision in an urgent timeframe. This is where hiring freelancers can be the best option because of their expertise, flexibility, experience, and cost-efficiency. They only need minimum supervision since most work remotely. Thus, business owners need not worry about added overhead expenses.
As the freelance economy continues to grow, there is no doubt that we will see even more businesses onboarding more freelancers as an integral part of their teams.
We talked to business owners and industry experts and gathered five tested-and-proven ground rules to consider before working with freelancers. To ensure that both parties will continue a productive business relationship, business owners must establish ground rules for hiring freelancers. These rules stipulated below will set expectations for you and the next freelancer you'll work with to bring your company forward.
Rule 1: Set A Clearly-Outlined Communication Line
A transparent communication line will help avoid any snags and hitches in achieving the desired successful results. Acknowledgment from both ends on what communication method will be used offers assurance to the business owners that the progress of the project can be monitored and immediately resolve whatever problems that may arise.
"Having worked as a freelancer myself back in the day, I know firsthand what it is like when working with muddled communication lines. It sets up a frustrating work setting and causes unnecessary stress. It could discourage freelancers from working with your brand again in the future," shared Garrett Smith of GMB Gorilla.
Rule 2: Write A Contract That Covers All Bases
A contract provides legal protection for both the freelancer and the client. It should outline the scope of work, project timeline, payment terms, and other important details in order to reduce the risk of misunderstandings or disputes down the road. This is where you discuss any intellectual property clauses, confidentiality agreements, or non-disclosure agreements (NDAs) that may be required to protect sensitive information related to the project.
"Having a contract helps to ensure that the freelancer understands what is expected of them and that the client receives the work they need. Consider contract signing as the shaking of hands on a symbiotic commitment to contribute to each other's success," said business owner and employer Peter Hoopis.
Rule 3: Set Expectations About Accessibility and Availability
This is one aspect employers simply can't afford to overlook when onboarding a freelancer to work for them. Unlike regular employees, freelancers typically work on multiple projects across different clients simultaneously. As long as it is within their capacity, they are free to do so. They juggle commitments by dividing their work hours among varying clients. This means that you can't expect them to be at your beck and call all day. Rather, it's important to define these expectations on availability and accessibility from the get-go.
"Don't be the kind of client that calls for unplanned meetings on a whim or sends emails at ungodly hours. Be intentional in touching base with freelancers you work with. They will be more likely to reciprocate by being responsive and not dodging your calls or emails," Milo Cruz of Freelance Writing Jobs.
This goes to show that defining your expectations on these matters early on shows that you respect the freelancer's time and vice versa.
Rule 4: Have A Clear-Cut Agreement on Payment
By outlining the payment terms upfront, both the freelancer and the client can work together more effectively to ensure a successful project outcome. Otherwise, it opens the door for misunderstandings or disagreements about the project scope or payment terms. Any issues involving money can easily turn ugly really quick, leading to delays, frustration, and potentially even legal disputes.
It's crucial that both parties are satisfied with the payment terms set in the contract. It should be clear when and how this payment will be processed, including consideration of the time and cultural differences involved, if any.
"If you are expecting prompt results, then it's only fair that you, as the client, must also be prompt in sending out compensation," said Sam Tabak of Rabbi Meir Baal Haness Charities.
Note that a clear agreement on payment can be used as evidence in the event of a legal dispute. It clarifies the terms of the agreement and ensures that both parties are held accountable for meeting their obligations.
Rule 5: Bridge That Gap
Technically, freelancers are not really part of the office, right? But that shouldn't mean that they should be alienated from the workplace culture. It's equally as important for them to be familiarized with the inner workings of the team.
Freelancers often work remotely or off-site, which can make it difficult to understand the company's work style. By helping them get familiarized with the workplace culture, it becomes easier for them to adapt their work style and match the company's expectations.
"You don't have to involve freelancers in every meeting or company event; just enough exposure that they can understand the structure and culture of the company. It helps them execute their output better when they know the dynamics of the workplace and understand how their tasks complement the entire workflow of the in-house team," noted Stephen Keighery of Home Buyer Louisiana.
Conclusion
Setting ground rules when hiring freelancers for your business conveys the message that you mean serious business. Adhering to every ground rule helps pave the way to a smooth-sailing business relationship that may well last for years.
In this manner, a long-term arrangement between the business owners and the freelancers may eventually evoke that loyalty and integrity, which are necessary ingredients for a successful project. It turns your relationship into a partnership instead of something merely transactional.