Where you have products to sell, you have data to manage. Nearly every brick-and-mortar storefront has an online component in today's economy, and there are even more businesses living solely online. Wherever you operate your business, you know that every piece of data has a role to play in your success. From new customer information to supplier contacts and product inventory, you can't take data for granted. Here are six reasons you need to think about investing in data management.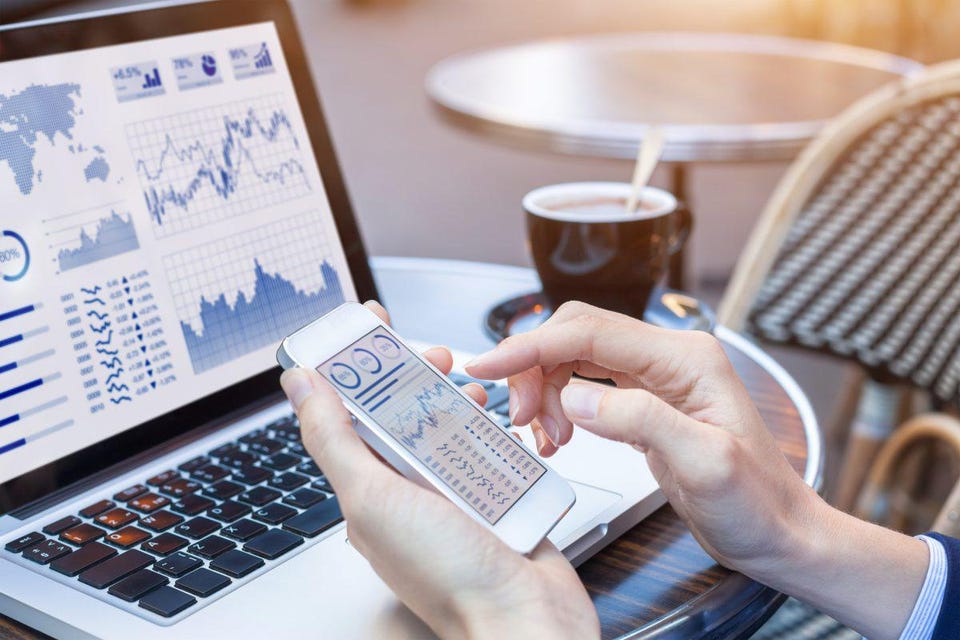 1. Manage Inventory in Real Time
Finding a software solution that allows you to manage your inventory in real time can be a game changer. From intuitive and easy-to-use jewelry inventory software to music store POS systems, you will find that every industry is starting to take advantage of high-powered data management to navigate the challenges of tracking and ordering products.
If you constantly have to update stock between your physical storefront and your online store, then you're missing an opportunity to streamline the way you manage your inventory. With a centralized system, you can guarantee that every item count is correct at all times. It can also make reordering much easier as you can automate a low count to trigger an email to your supplier.
2. Automate Product Descriptions
Populating your online store with accurate and authentic product descriptions can take a huge amount of time and resources, but with the right data management system, you can trust your software to do the job for you. If you're trying to keep your eyes on hundreds of unique products, it may seem impossible to manage every product description. Consider saving on business overhead by filling those descriptions with data from existing product catalogs.
3. Track Service Orders and Repairs
Instead of building manual excel sheets to host service orders and repairs data, any system that manages your data can make tracking this information much more effective. You can find a variety of options for managing this part of your business. A development firm can design a custom product for this specific need, or you can look into existing software products that include service orders and repairs as part of a larger POS suite of services.
If you've been struggling to manage in-person and online service orders and repairs, investing in a centralized data management system can reduce your stress and increase customer satisfaction.
4. Predict Next Year's Trends
One of the most powerful arguments for investing in data management is the fact that you'll have the ability to predict growth opportunities. Data analytics can seem intimidating, but with innovations in technology, you don't have to be a computer scientist to mine your data for trends. Many programs will allow you to simply set up a request and will provide a visualization of general trends for you to analyze at your own speed.
Once you have a wider perspective on what factors affect your business, you can strategize how to capitalize on the products that sell best. Your data can also tell you where your weak points are so that you can address any issues that are hurting your chances for sustainable growth.
5. Protect Customer Data
Data security is at the front of every consumer's mind, which is why investing in powerful software is crucial to your company's success. When it comes to financial and personal information, you have to prioritize security at every turn. Even a modest data leak could damage your company's reputation forever.
Then there's also the threat of hacking. By keeping your data inside a secure system, you can trust that if an attack happens, your data management system will alert you. While this may require more advanced technology, if you routinely keep sensitive customer information, then you should make security a top priority.
6. Streamline Marketing Campaigns
Even if marketing is your favorite aspect of running a business, you will love how much time you save by using data management to streamline your promotions and campaigns. From automating marketing emails to analyzing which channels have seen the best growth from month to month, there are a huge variety of tools out there to help you save time and money for your business.
While you may new software solutions pop up in the market on almost a weekly basis, you can also find tried and trusted systems that scale to fit your needs. What's important is that you identify where you could use the most help and find a solution that suits your business needs. All the bells and whistles aside, the benefits of having your data organized and at your fingertips will certainly impact the success of your business.