PDF files, despite looking quite pretty, take quite a long time to be emailed because of their large volume. That is why the question of how to make this file less bulky is very relevant. Today, it is easy to reduce pdf files because there are many methods for this purpose. There is only one task to accomplish – to choose the more acceptable one for oneself.
Some of the options may be available only through a special program, such as Acrobat DC, which is a paid tool. However, you can also use it free of charge, as there is a 30-day trial. You can download this program from the official Adobe Systems platform.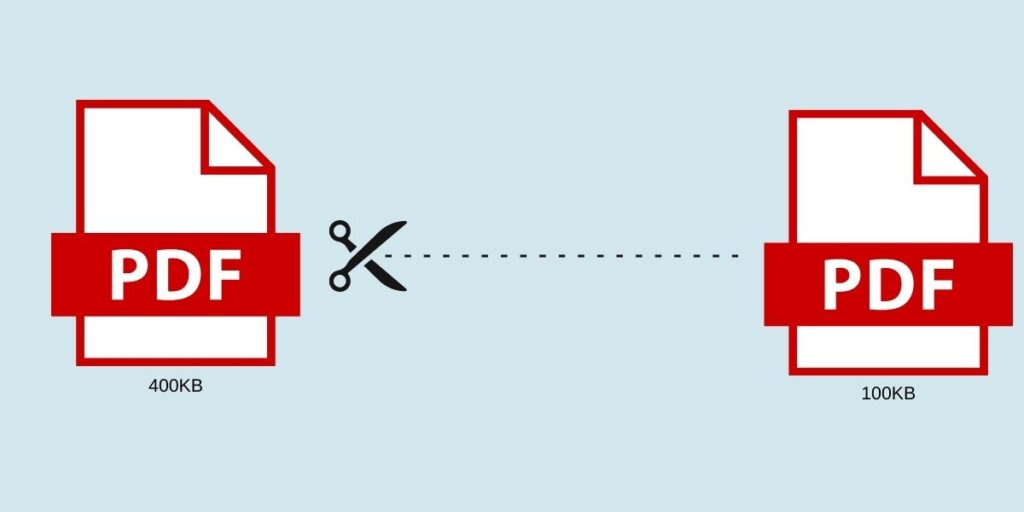 There are also free but less popular software tools that help reduce the size of the original file.
Сompress PDF: Basic Ways to Reduce File Size
You can reduce a file using online tools. This method is the easiest and most convenient option. It can be performed in several steps:
Find the tool on the Internet that is most convenient for you. One popular one is Smallpdf, as it has no restrictions, so you can upload a large number of files.
Next, upload your document to the site by selecting the "File via Explorer" button. You can also add documents to the site from Google Drive.
In the end, you just need to save the file and upload it to a folder on your computer. To upload a file to Google Drive, simply click on the desired icon.
You can also find other online tools with different characteristics and acceptable file sizes on the Internet.
Another option with which you can compress pdf is Adobe Acrobat DC. You will need to start the program, then choose to save the document under another name but with a reduced size. Next, select the program with which the document will be compatible. If you choose a newer version, the file is compressed to the maximum but there is a risk that it will not be accessible in other, older versions. To save the compressed document, just click "Ok" after selecting the program.
Compression in Adobe Acrobat has another option if the file you want is on Google Drive. You will need to go to the disk and select the desired file, and then click on the "Printer" icon. You will get a printer window where you will need to select Adobe PDF. Proceed to the properties and select "Paper and print quality" by opening the "Advanced" option. All you have to do is select the desired quality, confirm your choice, and save it to your computer.
The compression method with the help of Adobe Acrobat and Microsoft Word involves converting the originally selected file into another format and then converting it back. The process is simple enough:
Use Acrobat to open a document in PDF format, select the file tab, and then click "Save As…".
Choose another folder with the Word document file type by clicking "Save".
After opening the document in Word via File, save it as "Adobe PDF". The compression process is completed.
Reduce PDF Files for Mac OS X
Mac OS is very popular today. Mac OS X is an operating system that generates PDF documents of much larger size than identical files generated via Acrobat. To reduce a file quickly and efficiently, you need to adhere to the following guidelines:
You'll need the TextEdit application where it is required to select Print from the File menu.
At the lower left of the program window, you will see the PDF button. Click on it and indicate the file compression.
In this way, you get a compact file in just a few clicks.
Other Ways to Compress Large Files
Another proven option for compressing a file is archiving, which enables you to save space on your computer. You can archive a file using 7Zip or WinRAR archivers. These programs are quite popular, and even a person who is not really a computer expert or experienced user can work with them. 7Zip is free and can be used for an unlimited time. WinRAR can be used for free for a certain period of time, and you will have to pay for it when the trial period expires. Compression with 7Zip is very simple. You need to right-click on the file, click on the line with 7Zip, and select "Add to "the name of the file". After that, the archive is created automatically.
With the help of the archiver, you have the opportunity to significantly reduce the size of the document, and create an archive, which will consist of 2 files merged with each other. This way you can easily save space on your computer and send files via email. Remember that the recipients can see the sent archived file only if they have an archiver program. Otherwise, they will only have access to the file.
Today there are many programs that allow you to compress large files for fast and successful email transmission. All you need to do is to choose the most appropriate way and follow the guidelines.