Are you looking to open a savings account with your family member or business partner? Then welcome to the world of shared dreams and financial peace, as a joint bank account is just the answer for you. A joint bank account is a popular choice for many people to manage their shared finances.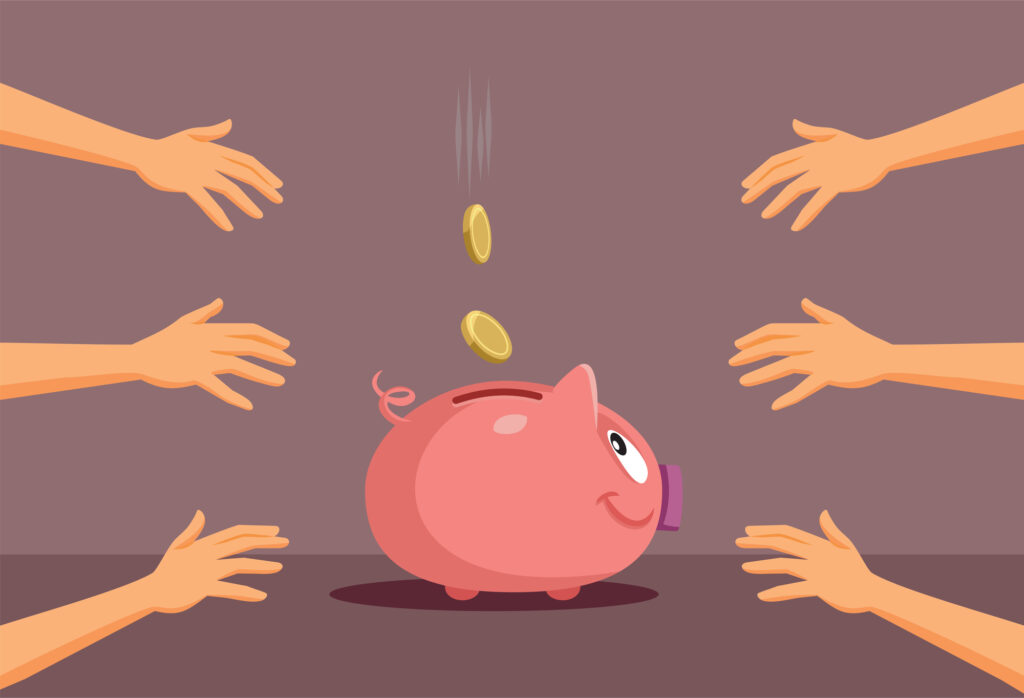 But before you take the plunge, it is necessary to understand how they work and whether they are the right fit for you. Here, we will explore the basics of a joint bank account and help you decide if it is the right choice for your financial needs.
Understanding a Joint Bank Account
A joint bank account is shared by two account holders. It works like a regular savings account, with the added ability to manage your shared finances with your partner. They include several benefits, like equal access to funds, streamlined financial control, and combined resources for mutual purposes.
You can easily apply for a joint bank account online with your spouse, a family member, or a business partner. Eligible individuals can open an account where both account holders enjoy equal access to the funds and can operate the account on a Either or Survivor/Anyone or Survivor basis.
To open a joint bank account online, both account holders need to submit Know Your Customer (KYC) documents. These include your Aadhaar card, PAN card, and address proof. After account opening, all holders can deposit and withdraw money, issue cheques, and use linked debit cards.
Benefits of a Joint Bank Account
Financial Transparency and Shared Responsibility – A joint bank account increases financial transparency. All account holders can easily monitor, share and track account expenditures and financial plans. You can pay bills and manage expenses, eliminating the need for multiple individual accounts.
Streamlined Money Management – A joint bank account simplifies financial management by merging your finances. You have the choice of accessing funds and carrying out transactions without the other account holder's permission. This is especially useful for couples or family members who share household responsibilities and want to manage expenses together.
Also, in case of the death of one of theaccount holders, the surviving account holder(s) can operate the account normally without legal formalities.
Efficient Budgeting and Goal Setting – A joint bank account allows mutual budgeting to analyse your combined financial capabilities. It can help improve your financial planning, whether you're saving for a dream vacation or planning for the future.
Rewards & Benefits: Many banks offer additional benefits on joint accounts, such as debit cards and cheque books for each holder. Some banks even offer attractive features and rewards to both holders such as airport lounge access, discounts on shopping and entertainment, and cashback offers, among others.
Determining If a Joint Bank Account is Right for You
To decide if a joint bank account is for you, consider the below factors:
Assess the strength of and trust in your relationship with open and honest communication to make better financial decisions.
Evaluate whether your and your partners' financial goals align together.
Consider the financial circumstances, income, expenses, and debt of all holders. Evaluate how merging finances would impact your and your partners' financial stability and well-being.
Choosing the Best Joint Bank Account
A joint savings account can offer improved financial clarity, better financial control, and ease of management. Before opening a joint savings account, assess the level of trust and communication with your partner and consider whether your budgeting, saving, and spending goals are in sync.
Opening a joint bank account can provide a solid basis for financial associations and enable practical financial planning. So, choose a joint savings account which meets your requirements and preferences. Apply for a joint bank account onlinetoday to embark on a hassle-free financial journey.