Irokko Wood and Stone Create a Home in Picturesque Cyprus Village Dressed in a wooden skin. This stone home in Cyprus was designed by Paphos-based VARDAstudio on a hillside property under the warm Greek sun. Photography by Maria Efthymiou from different angles. So that we can see details of modern Greek architecture. This home differentiates itself from neighboring houses with its volumetric design.
So, let's have a get some ideas about how to Irokko Wood and Stone Create a Home.
Irokko Wood and Stone Create a Home in Picturesque Cyprus Village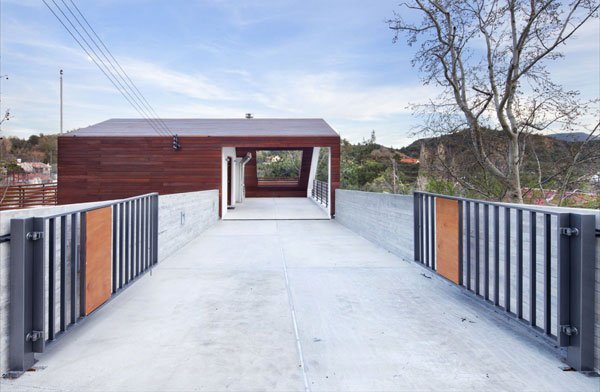 Here bellow we see some interesting and important points of Irokko Wood and Stone Create a Home in Picturesque Cyprus Village.
Rising in the ethnic mountain village of Platres, this home was designed for simple living within a modern society.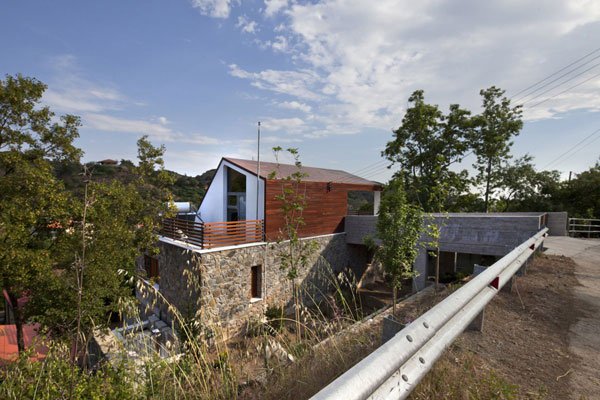 VARDAstudio's "House with a wooden skin" is a contemporary addition to an old village known for its wine history.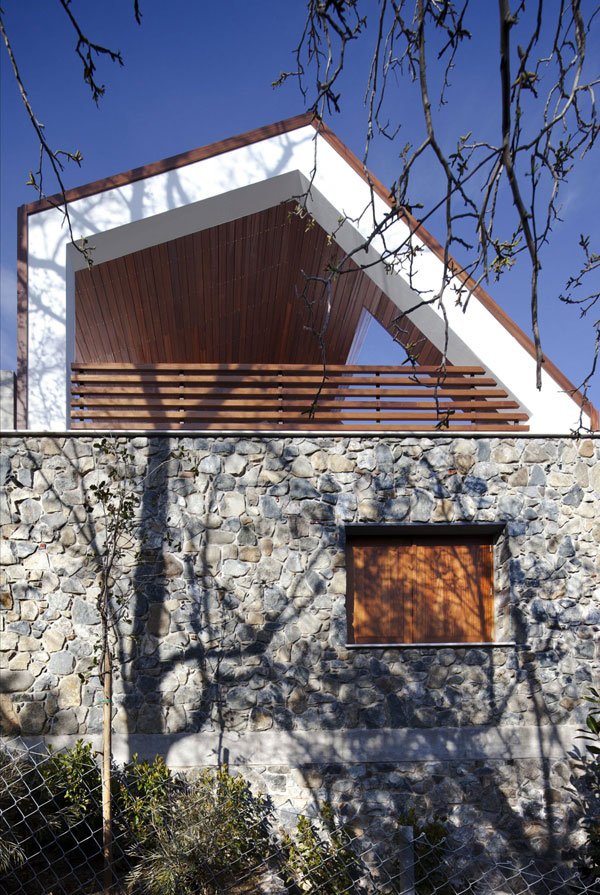 Showcasing an architecture made of traditional materials like local stone and wood, this modern village residence is dressed in Irokko wood cladding strategically opened here and there in order to connect the interiors with the surroundings.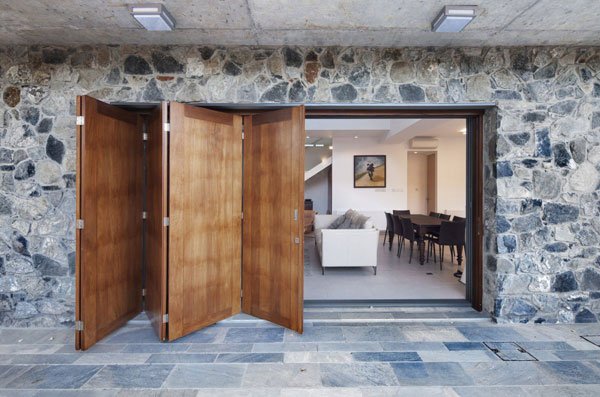 Acting as windows to nature, these openings can be closed with shutters when the weather gets to hot to handle.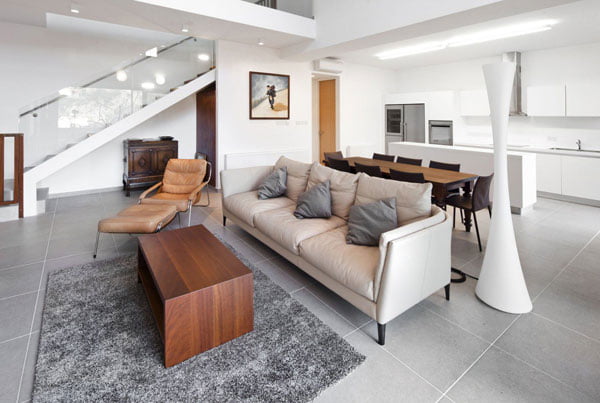 Know more about Stone in Architecture.
As you can see when taking a closer look, the wooden skin continues up and over the roof, creating a single design element that shapes the upper floor entrance. Inside, the light and airy interiors were collected to shape a serene living environment.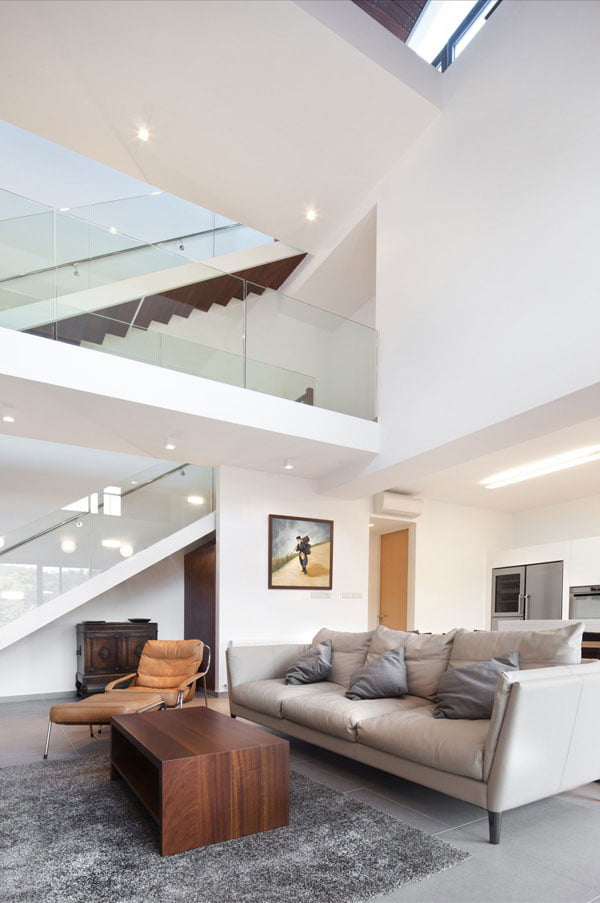 In order to create an "exciting and pleasing spatial experience", the architects imagined a main interior vertical axis , a void that "creates a continuous emotional experience" throughout the house while flooding each floor with natural light.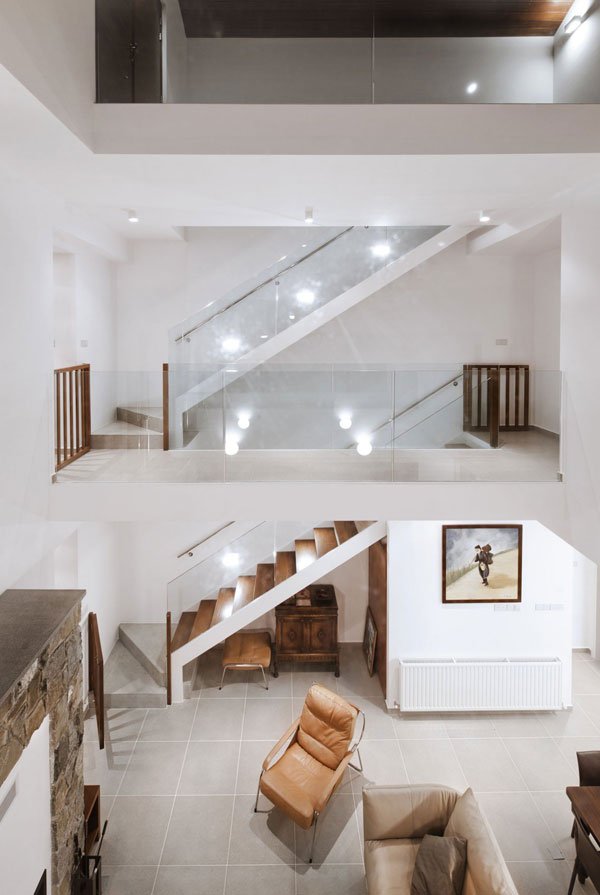 This home might look simple, but its that simplicity itself that stood at the base of the whole concept. Do you like what you see?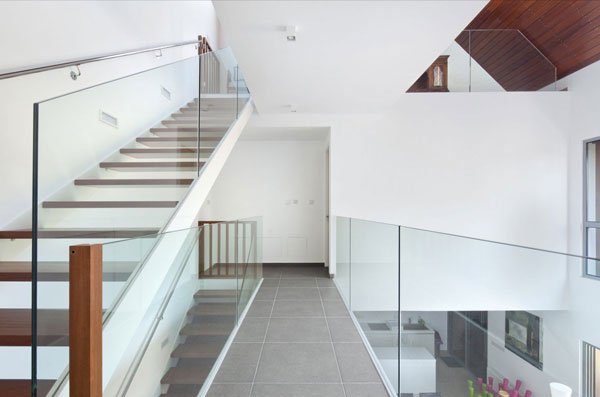 The house is located on a very steep hill in an ethnical village of Cyprus. The facades and the roof of this house comprise one entity. The 'skin' , the wrapping of the building, consisting of Iroko wood cladding, is open in strategic places in order to let the environment in – "window to nature".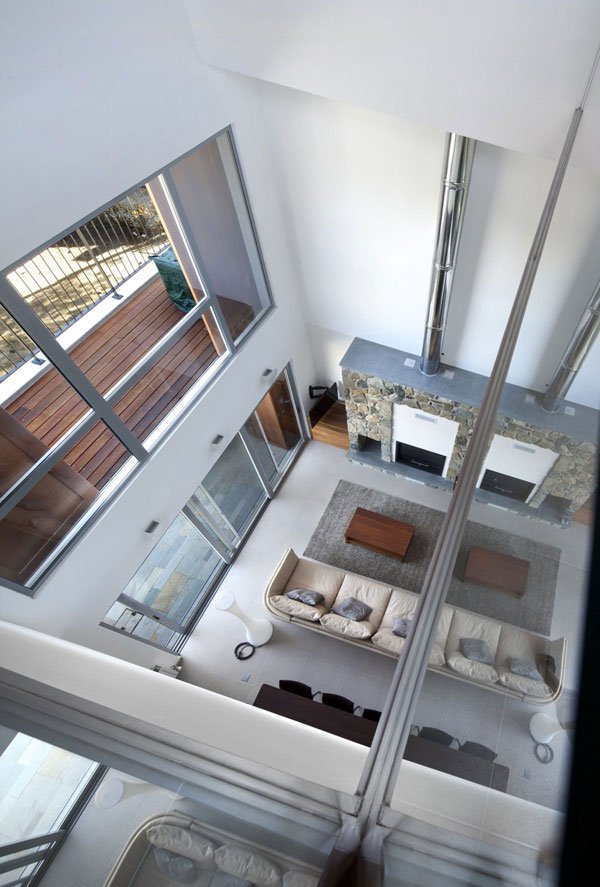 Maximizing this effect and functional arrangement the entry of the house is placed from the top of the hill.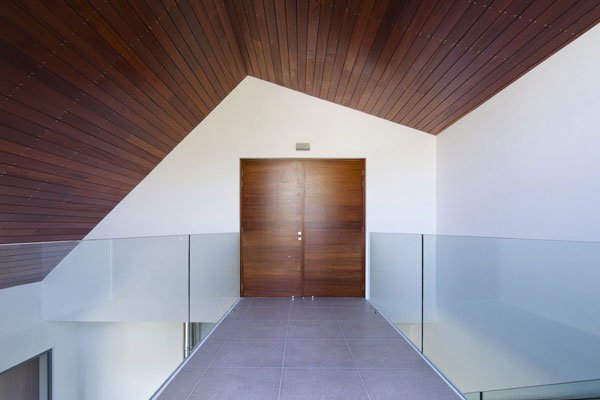 The exterior looks rather solid and enclosed using very traditional materials and details: local stone, wood, shutters.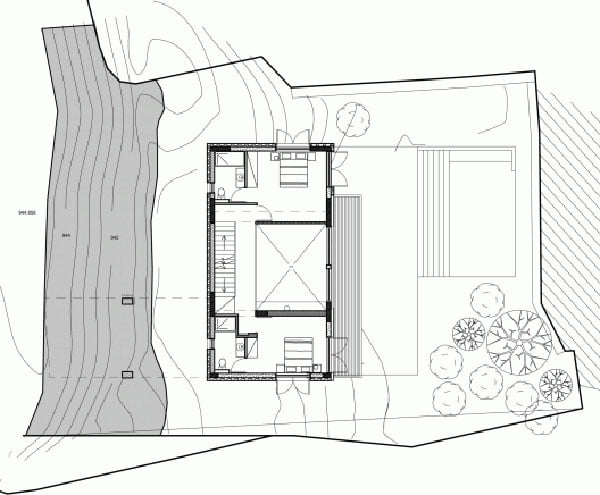 Though the main interior is in a vertical axis the void creates continuous emotional experience through the entire house bringing the light to all floors.
Ref : VARDAstudio,  freshome,  #wood,  #strone, #Cyprus, Maria Efthymiou.
So, Friends hope you like it may not whole of house design but may some design ideas, if you like and if you have to say some more, just put your comments below.