How To Work Tinder,… With the wide selection of dating websites and applications that were available in late 2012, it would have been easy to brush off Tinder as just another useless application when first hearing about it.
That would have been a mistake. Today, Tinder is estimated to have over 10 million active daily users. It went from being a new player with lots of competition to one of the biggest in the field. It won TechCrunch's "Best New Startup of 2013" award. Even if online dating isn't for you, the methods that they used to accomplish this huge growth are worth looking at. Let's see how they did it.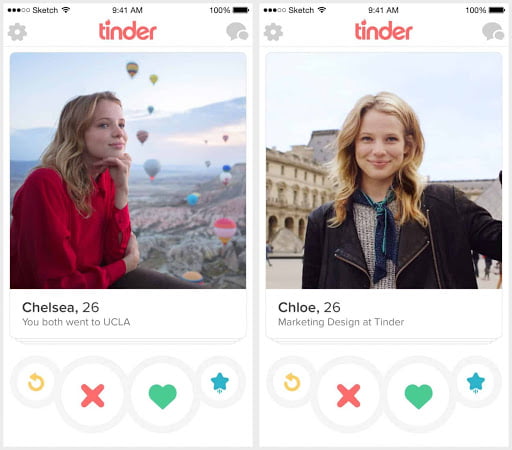 Tinder
Tinder is a matchmaking application initially released in late 2012. The team originally included Sean Rad, Justin Mateen, Jonathan Badeen and Christopher Gulczynski.
To begin using the app, you sign in with your Facebook account. The app gathers your basic information and assures that you're a real person. After that, you are presented with potential matches. You can swipe to the left or right to like or pass on that person. If two people like each other, a private chat is formed.
The reason Tinder is noteworthy is it's amazing growth. It grew to its 10 million daily users in a bit over a year.
Going local.
Keeping the app's results limited to the people within a X mile radius was a smart move. It's a lot more interesting to browse the profiles of people that you could meet with minimal travel or might even know.
It also helped with the lack of users early on. Having 50 users in a small space is a lot better for this kind of app than having 5000 spread out users. The team behind Tinder realized this, and focused on the local universities (the perfect demography for Tinder). They also took the concept of local a step further. The team started throwing exclusive frat parties at USC. Can you guess what the requirement to enter was? Installing Tinder on your phone.
This worked well. Word of mouth took over, and soon everybody was talking about it. Once past the initial tipping point, Tinder grew quickly.
"It happened around January. We had been picking up on college campuses, then everyone went home and told their cousins and older brothers and friends about it, and all of a sudden Tinder started growing like a virus," says Sean Rad, CEO of Tinder.
Keep it simple.
The team behind Tinder did a great job at making the app fun, dead simple to use, and friendly. It avoided the most common pitfalls of previous dating websites with a few simple features.
One that I think was a great move is the double opt-in feature: you can't send someone a message unless both parties like each other's profile. This fixes the problem that lots of previous dating websites had. Women would get immense amounts of messages from people they weren't interested in, leading to them eventually getting tired of the website. Likewise, the men who send the messages face a large amount of rejection or unanswered messages. Tinder solved both these issues with double opt-in.
Another thing that lead to the great experience was the fact that it worked as a game rather than a directory of people. Unlike on traditional websites, where you'd go and browse around, you're immediately shown a profile. Then there are two choices- swipe right if you're interested, swipe left if you're not. It's the same feature that made HotOrNot and Facemash fun, brought to mobile.
There's also the competitive side. Users started comparing the number of contacts they had. The more contacts, the popular you are. If you notice that your friend has way more contacts than you, you start swiping more.
One year after launching, the users of Tinder had swiped 13 billion times. That goes to show how addicting it can be
Lessons we can take away from Tinder
The lesson that is most applicable here is probably that a lot of the time, starting small is the easiest option. Depending on what you're marketing, the way of doing that might be different. You might start small by focusing on one topic or niche, to avoid too many spread out topics without a lot of interaction. Or, if possible, do exactly what Tinder did. Start with a local area, and figure out how to attract the people there. That's a lot easier than going for everyone everywhere. And hey, throwing parties is always fun.
Secondly, make the experience easy and fun. Tinder goes to show that features that resemble gameplay catch on much faster than a simple list of people to browse through.