Social Media For Small Business – Social media now becomes the easy way to reach targeted audiences. The brands either small or big now using social media to promote them. Every day millions of users check their profiles, connect with friends and share their thoughts, images, links, videos, information, and reviews.
Some popular social sites like Facebook, Twitter, Linkedin are also helping business in their growth.
Effectively Use Of Social Media For Business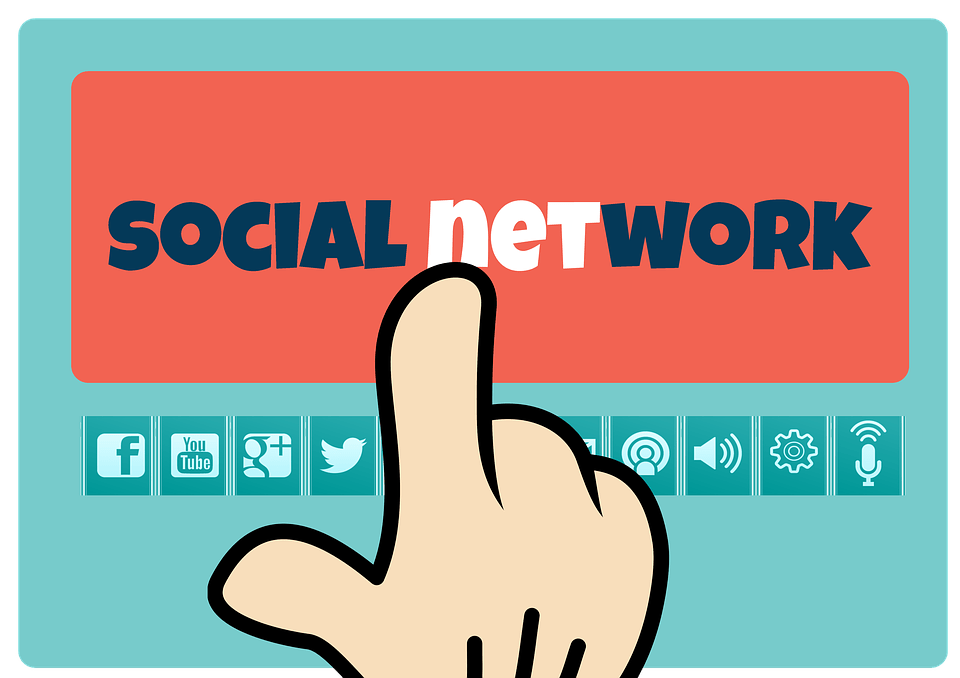 In this article, I'm sharing 3 great benefits of social media in your business and, effective ways to use social media for your business.
Get your business on social media
First of all get your business on social media sites. Build your business profile page or account on Facebook, Twitter, Linkedin, Pinterest etc.
Facebook
Create a customize Facebook page for your business. Link this page to your business website or blog. Invite your friend and followers to like and follow your business page.
Twitter
Twitter is the 2nd most popular social site which can give your business a real boost. Create a twitter profile on the site and link it to your blog or site.
Start following others on twitter and share some good stuff. Twitter gives you a 140-word space for sharing your contents so use it effectively. Grow your followers and use Twitter to grow your business.
LinkedIn
Another social media site which is holding 350+ million users worldwide. The LinkedIn is a network of professional's and mostly users of LinkedIn are belonging to any business or profession. So this platform can give your business some genuine followers.
Pinterest
Pinterest is the 5th most popular social site used by businesses, website or blog owners. It's an image sharing site which provides you an option to share your contents via images. Pinterest can boost your business site traffic up to 60% in just a few days.
Take advantage of paid to advertise
Almost every popular social site is offering paid advertising for users. Paid advertising is having the variety for promoting your business.
You can advertise your business and contents with targeting keywords. With link ads, display ads also appear on the side of users page with sponsored ads section.
Paid advertising can be an effective strategy and many social platforms are having different budget options.
Social channels paid advertising can work with any budget. Social sites like Facebook, LinkedIn, Twitter are giving customer easy to advertise options. you can easily set a marketing budget and can design your own social campaign.
Facebook and Youtube paid Adwords can give you a good ROI with different advertising options.
Use social media to drive content worldwide
Produce some great content and boost them via social media sites. Nowadays social media is the best way to get customers attention and drive new customer.
Deliver high quality, useful and frequent contents on your social accounts or blog that targets your business audience. Linked all social account with your business site or blog.
Develop an effective marketing plan for social media channels, use social media to grow your small business. Look for some unique methods for generating new business leads.
Sell products & services Online
If your business is for sale any product, service the social media sites the ideal place for growing it. Social media network has become the most profitable channel for marketing.
Join business communities and start sharing discount coupons, deals, new release products. While you shared such contents, it increases the chance to sell your products & services.
Social media is a network of prospects so create an effective marketing plan. According to some pro marketers, you should follow 70:10:20 rule. In which 70% contents should be informative and valuable for users, 20% content should come from others users and only 10% contents should be promotional.
Create resources
Nowadays every 3rd person is using smartphone, tablet, laptop or home computer and having a social media account.
If you also use social media, then easily can understand that social media is a full basket of resources.
Content marketing professionals recognize these suitable channels and use them for share info to their fans and followers.
If you wish to grow your small business, then can use these channels to connect with your business prospects, fellow entrepreneurs, existing clients. Provide some useful and informative contents, share some positive words and increase your followers and circle fans.
Generate more business leads
If your business is suffering from no leads problem. Then use social media to generate more business leads.
Sites like Facebook, Twitter & LinkedIn is popular lead generating tool for content marketers. And Facebook is good for small business.
Through Facebook leads generating cost is much lower than any other resources. Use your Facebook page , FB sponsored ads for generating more business leads for your small business.
According to social media marketing pros, it will cost around 1$ for every lead generating by Facebook.