Starting a Limited Liability Company (LLC) in Florida can be a lucrative venture, and this guide will walk you through the essential steps to get your business up and running smoothly. Whether you're a first-time entrepreneur or an experienced business owner, establishing an LLC in Florida is a straightforward process that offers numerous advantages.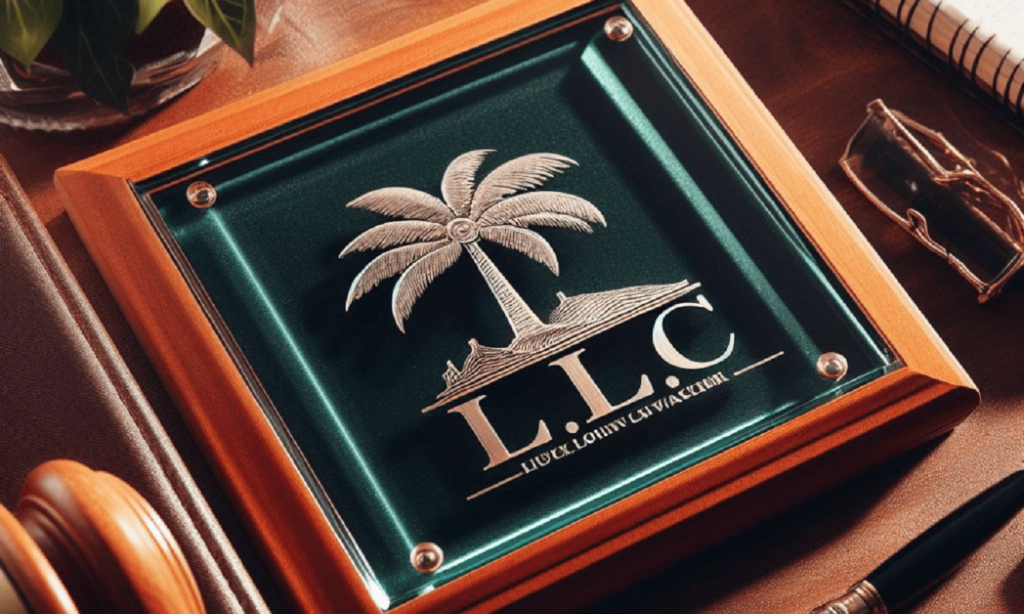 Research Suggests: Before we delve into the nitty-gritty of starting an LLC in Florida, it's essential to understand the legal and procedural aspects. You can refer to this comprehensive guide on how to start an LLC in Florida for further insights.
Choosing Your Business Name
The first step in establishing your Florida LLC is selecting a unique business name. Your chosen name must be distinguishable from existing entities registered in the state. To ensure availability, conduct a name search on the Florida Division of Corporations' website. Once you find an available name, you can reserve it for a small fee.
Registered Agent Requirement
Every Florida LLC must have a registered agent with a physical street address in the state. This individual or entity is responsible for receiving legal documents and official correspondence on behalf of your business. You can appoint yourself, a trusted friend, or hire a professional registered agent service to fulfill this role.
Filing Articles of Organization
To officially create your Florida LLC, you need to file Articles of Organization with the Division of Corporations. You can do this online, by mail, or in person. The articles typically include basic information about your LLC, such as its name, principal address, registered agent's details, and the effective date of organization.
Operating Agreement
While not required by law, it's highly advisable to create an operating agreement for your Florida LLC. This document outlines the internal workings and management structure of your company. It helps prevent disputes among members and provides clarity on various aspects of your business, including profit distribution and decision-making processes.
EIN (Employer Identification Number)
An EIN, also known as a Federal Tax Identification Number, is necessary for tax purposes. You can obtain an EIN from the IRS for free, either online or by submitting Form SS-4. Having an EIN is crucial, especially if your LLC has multiple members or plans to hire employees.
Annual Report Filing
Florida LLCs are required to file an annual report with the Division of Corporations. This report updates the state on your LLC's current contact information and management structure. Failure to file an annual report can result in administrative dissolution of your LLC, so be sure to mark your calendar.
Taxes and Licensing
One of the significant advantages of starting an LLC in Florida is its favorable tax structure. Florida does not impose a state income tax on individuals or corporations, making it an attractive choice for business owners. However, you may still be subject to federal income tax.
Depending on the nature of your business, you might need additional licenses or permits to operate legally in Florida. The specific requirements vary by industry and location, so it's essential to research and obtain any necessary licenses to avoid legal issues down the road.
Maintaining Your LLC
Once your Florida LLC is up and running, there are ongoing responsibilities to keep in mind:
Annual Report: As mentioned earlier, filing an annual report is a must to maintain your LLC's good standing in Florida. This report is due by May 1st each year.
Taxes: While Florida doesn't have a state income tax, you must still report income and pay federal taxes. Consult with a tax professional to ensure compliance with federal tax regulations.
Record-Keeping: Maintain thorough records of financial transactions, contracts, and important documents related to your LLC. These records will be invaluable for tax purposes and potential legal matters.
Operating Agreement Updates: If there are any changes to your LLC's operating agreement, be sure to update it accordingly. This could include changes in ownership, management, or profit-sharing arrangements.
Licenses and Permits: Regularly check if your business requires any additional licenses or permits to remain in compliance with local regulations.
Starting an LLC in Florida is a straightforward process, but it's essential to follow all legal requirements and maintain good standing to protect your business and personal assets. Seek professional advice when needed, and stay informed about any changes in state laws that may affect your LLC.
Establishing an LLC in Florida can be a lucrative venture with favorable tax benefits. However, it's essential to approach the process methodically, ensuring that you meet all legal requirements and responsibilities. By following the steps outlined in this guide, you can set your Florida LLC on the path to success.