See how you can use the Cosmos (ATOM) token to collect up to 18% + compound interest in revenue each year with CoinDepo's fixed deposit system in Compound Interest Accounts.
Cosmos, or ATOM coin, was launched in 2019 to create an interconnected network of independent blockchain systems and enable better communication and value transfer. As envisioned by the developers, Cosmos can facilitate the processing of transactions, reduce their price, and yet retain the ability to create more tokens harmlessly.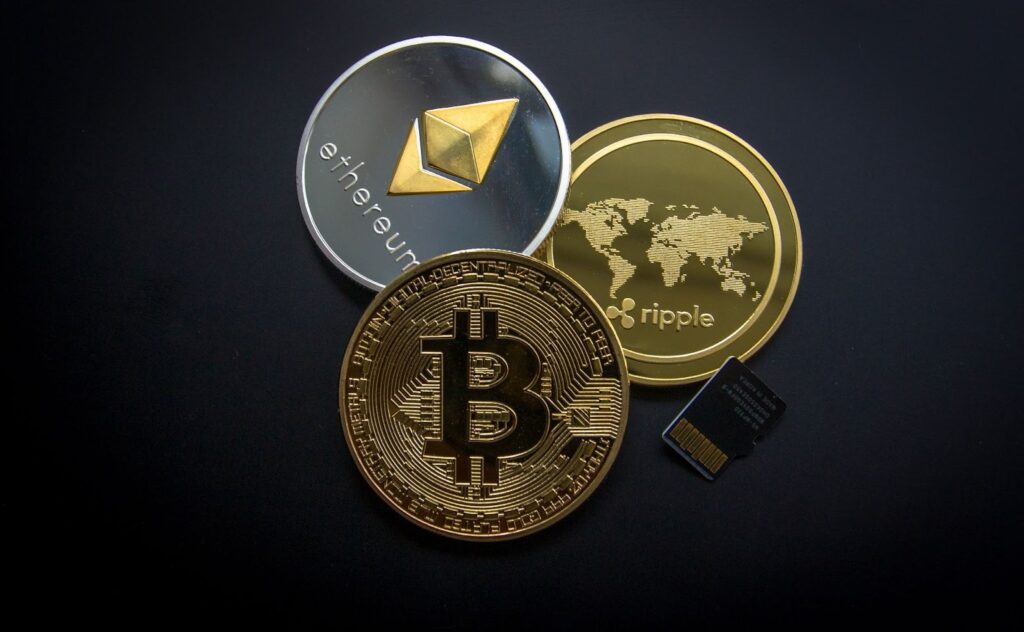 The system and its tokens have become popular in the community of crypto project runners, entrepreneurs, and traders looking to make money on exchanges. It is supported on many platforms, from Binance to Gate and Coinbase. Recently, it has become a part of various financial products, such as crypto savings accounts, into which you can deposit some amount of ATOM, only to discover it later with interest.
CoinDepo offers Compound Interest Accounts for volatile cryptocurrencies with an attractive interest rate for ATOM coin — up to 18% APR + compound interest. This piece dives deeper into this topic along with discussing what this cryptocurrency is like & how to earn using it.
Exploring ATOM
The main point Cosmos (ATOM) emphasizes is blockchain interoperability. With this network, developers address the problem of different blockchains working in isolation without sharing information, thus complicating their work and increasing processing time. Its operating algorithm stands on the Inter-Blockchain Communication (IBC) protocol.
This is a bridge between different networks, connecting them into "zones" with similar consensus mechanisms. The ATOM blockchain remains the "hub". This ensures the manageability of the entire network, as there are common rules of governance and a standardized approach to security and data transfer.
This protocol allows any assets within all interconnected Cosmos blockchains to be easily redirected. For example, a token created on one network can be used for a block on another network, as well as cross-chain stacking or creating NFTs and decentralized applications that leverage multiple networks to achieve better transaction processing, reduced cost, etc.
To let developers build their own blockchain systems, ATOM provides the Cosmos Software Development Kit (SDK), equipped with an intuitive and pleasant interface, a large number of coding tools, and full compatibility with rules and consensus mechanisms of the Hub, as well as numerous use-case descriptions.
The system's blockchains utilize two consensus mechanisms: Tandermint and Proof-of-Stake. The former focuses on the order of transactions, giving the computers within the system the tools with which they can most easily contact each other and thus speed up all transactions with minimal risk of failure. The latter allows blockchain users to stake their tokens to help organize and protect its operations and make them more cost-effective, too.
How to Benefit from ATOM?
The native token of this blockchain is ATOM. A token is a digital representation of a financial asset that can be used to form new blocks, converted into fiat money, or used on exchanges in the form of coins whose exchange rate is pegged to the protection assets or not linked to anything. In the case of the latter option, the currency becomes volatile.
ATOM is a volatile coin that appears quite often on peer-to-peer exchange platforms due to its convenient price of about 6 USD as of October 2023. On the crypto platforms, users can simply convert one coin to another at local exchange rates. The difference in rates on crypto platforms also opens up the arbitrage opportunity, when you buy ATOM on one exchange for less and sell on another for more.
One can also borrow some ATOM currency and then choose an interest rate, security deposit, and payment terms. Such peer-to-peer crypto lending is carried out on specialized platforms that provide all security measures for borrowers and lenders, for example, Aave or Nebeus.
You can take advantage of the cryptocurrency savings accounts offered by CoinDepo. They operate on the same practices and principles used by banks for traditional accounts since the beginning. These include the annual compound interest rate, accumulated for a selected time frame, and various security measures.
CoinDepo's Compound Interest Solutions
CoinDepo offers a wide array of financial solutions for digital assets that will help strengthen your financial stability, diversify your money strategy, and obtain emergency funding. Such products include Compound Interest Accounts for volatile cryptocurrencies, including ATOM. You can choose from six compounding period frames that correspond to your needs.
The daily plan offers 12% APR + compound interest on ATOM funds, while the annual plan provides an impressive 18% APR + compound interest. Plus, you can change your options anytime. Given that this is significantly higher than what traditional banks offer for their savings accounts, CoinDepo's solution could be a real find for you.
You won't need to be involved in the process, but the opportunity is always there. You can check the metrics with special software developed by CoinDepo to help you figure out whether to add more funds or withdraw your assets immediately if the price of the ATOM has dropped too much, you need money immediately, or you have had enough with CoinDepo and want to say goodbye.
Your personal data is processed via the latest security systems, similar to those used by banks and cryptocurrency companies. They include both basic tools such as verification, alerts, 2FA, and advanced tools like CCSS, SSL Data Protection, and cloud software.
Such accounts represent a reliable option to get easy passive earnings that will increase over time without you knowing how the exchange platforms work. At the same time, high interest rates allow you to protect your money from rising inflation and gain profit.
If you ever need a customer support team, CoinDepo has it available 24/7 with maximum responsibility and knowledge of frequently asked questions. So, if you want to register, CoinDepo suggests following the steps below.
How to Start Making Profit at CoinDepo
Initial requirements for opening a CoinDepo account include registering with an email and password. You will also need to verify your identity using an ID document to raise your deposit and withdrawal limits. Once you register for a CoinDepo account, you will have access to Compound Interest Accounts into which you can deposit your digital assets and start earning high-yield interest income.
First, you must choose one of the following compounding periods, which you can switch depending on the current tasks:
· 12% APR + compound interest for day;
· 12.5% APR + compound interest for week;
· 14% APR + compound interest for month;
· 15% APR + compound interest for three months;
· 16% APR + compound interest for six months;
· 18% APR + compound interest for a year.
Once you've made your choice, all you have to do is watch your crypto savings account earnings grow with monitoring tools from CoinDepo. You will also be able to withdraw funds and interest earned as compounding becomes due or as needed without any penalties or restrictions.