Recently Indian Architectural Firm Cadence Architects complete a Residence, With Private Outdoor Courtyard With Landscape in Modern Indian House Architecture. This modern house is located within a dense area of Bangalore's neighborhood. Architect adopts design methodology, like introvert house planning with private outdoor courtyard. This 'B-one' House plot measuring 45ft by 90ft. This 'B-one' House Design planning in H-shaped, plan around a private outdoor courtyard. This private outdoor courtyard positioned in such a way. That became a focal point of modern house design. Also, entire Indian house design evolves around that private courtyard.
Modern House Plan with Private Outdoor Courtyard Landscape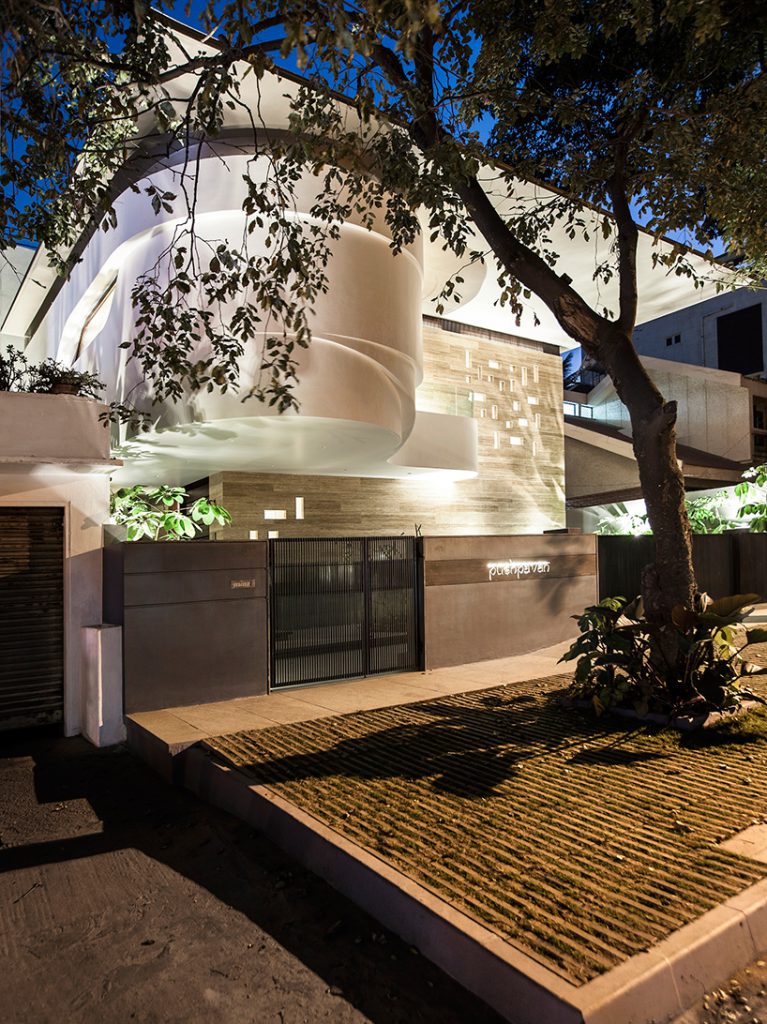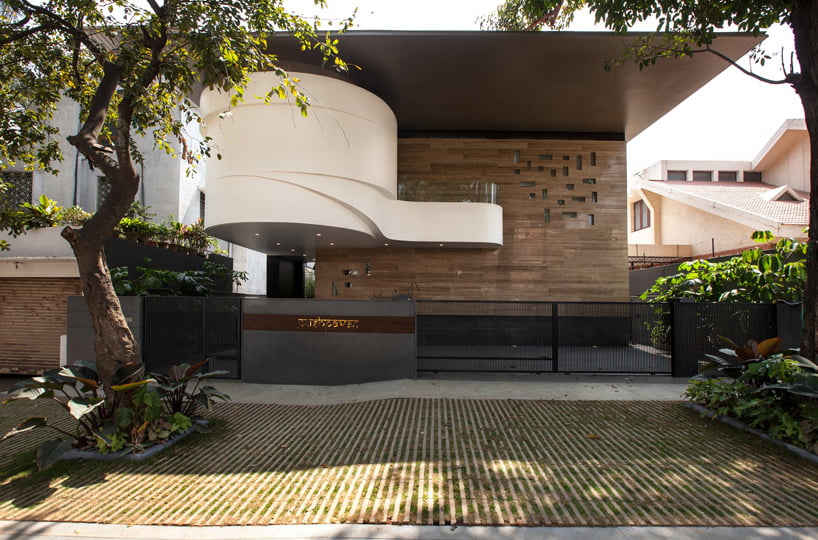 When we entered house plot, first we see high canopy over the main facade of the contemporary house. This canopy covered a bold predominately opaque facade element, punctured with a grouping of small apertures.
That bold sculptural elevation design feature high above the ground and place below the canopy. This sculptural elevation feature give a strong visual identity, when we see a house from the street.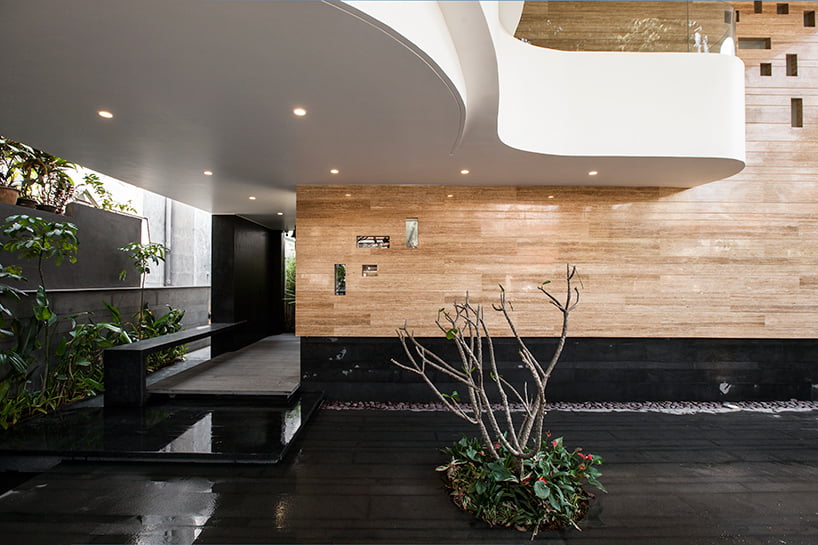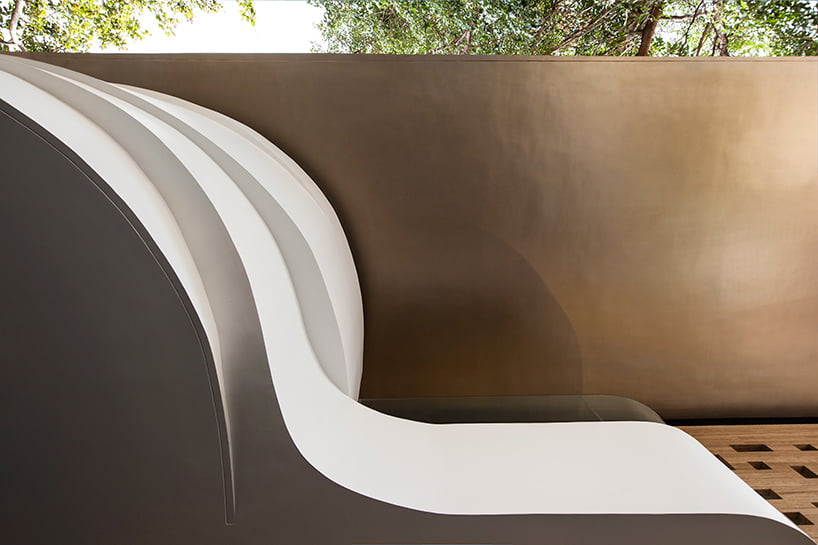 Cadence architects has articulated a direct contrast between the facade and the sculpture appendage — articulated in terms of both materialism and form.
Modern Private Outdoor Courtyard House Fact File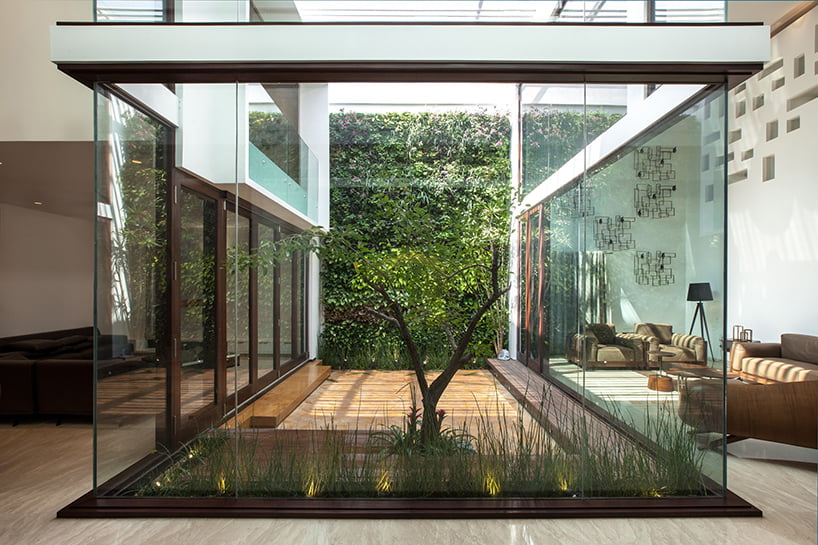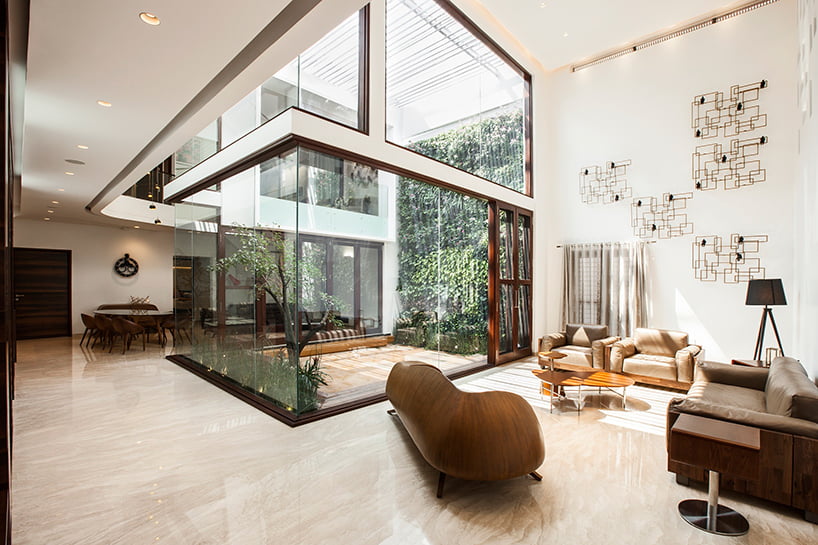 Project Name: B-one
Typology: residential.
Built up area: 5,700 sqf /530 sqm.
Site area: 4,000 sqf / 372 sqm.
Location: Bangalore, India.
Completion: 2016
Structural consultant: S & S
Landscape consultant: 3fold design.
Photography: Sergio ghetti.
Contemporary House Design Architecture and Planning
Modern House Ground Floor Plan with Primary Living space, and Large bedroom with en-suit facilities. The Puja Room is placed opposite to the private outdoor courtyard.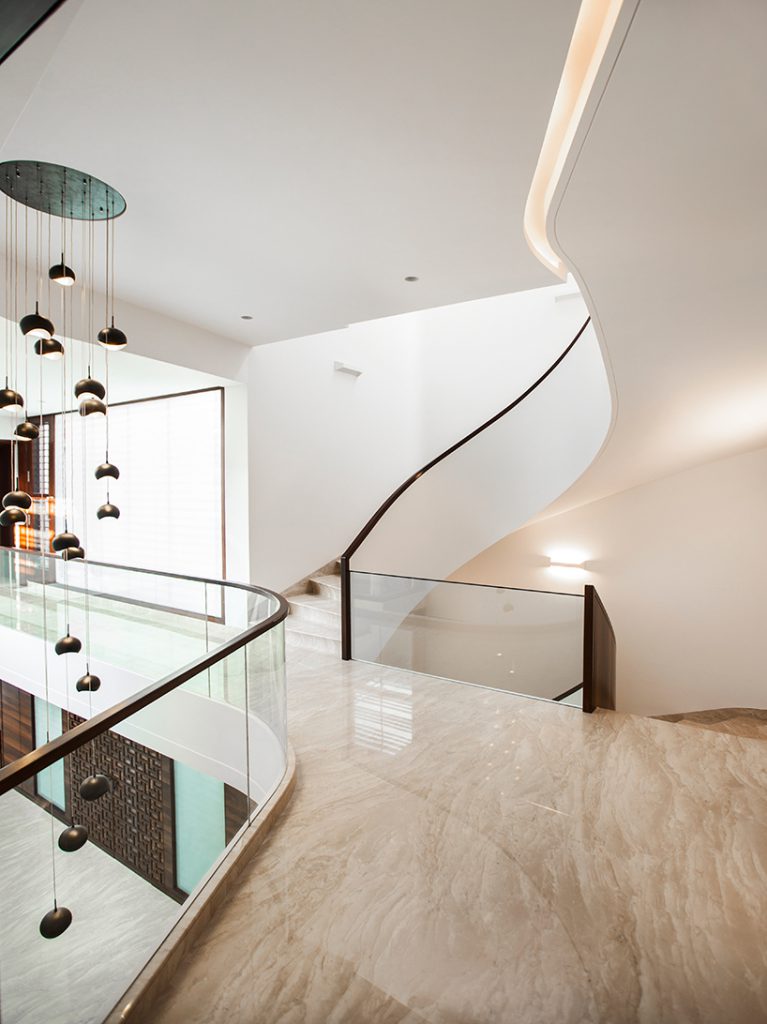 On the first floor of the modern house, two further bedrooms and media room planned. The media room or mini home theater is place with cantilevers above the driveway and entrance porch.
This elevation element is an external manifestation of the home's media room. It's neighboring balcony.
Modern House Design Plans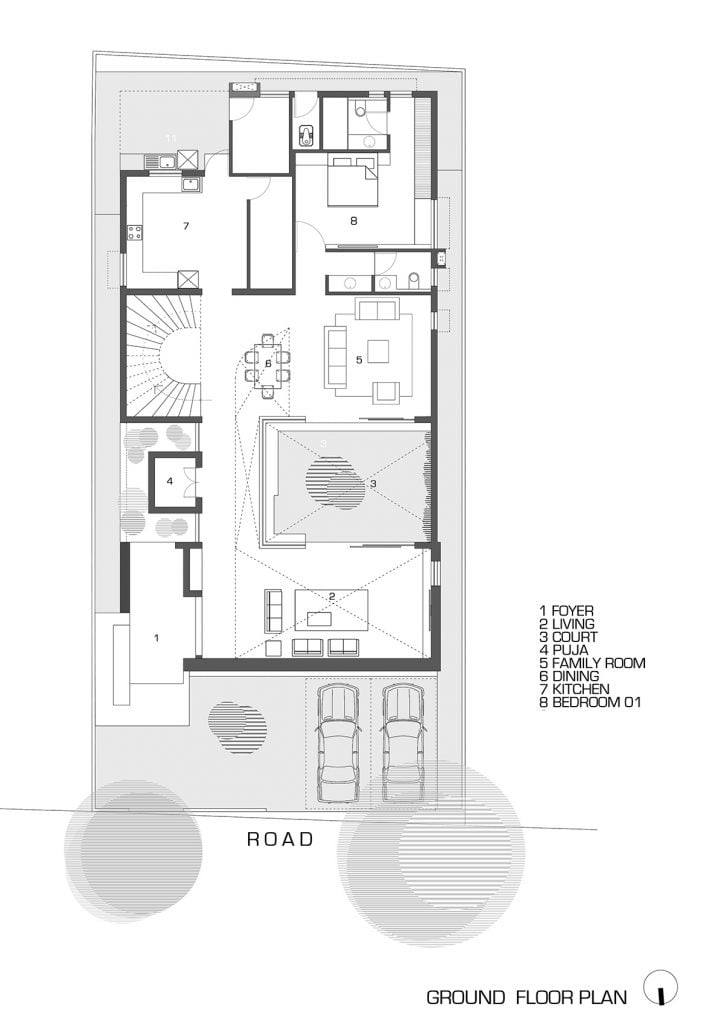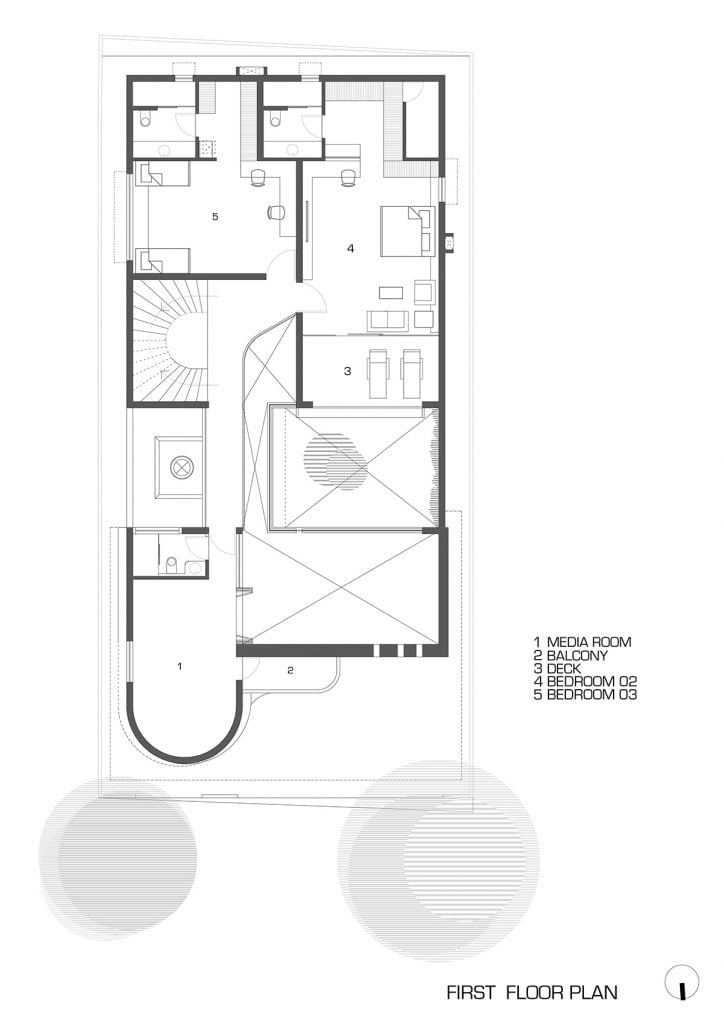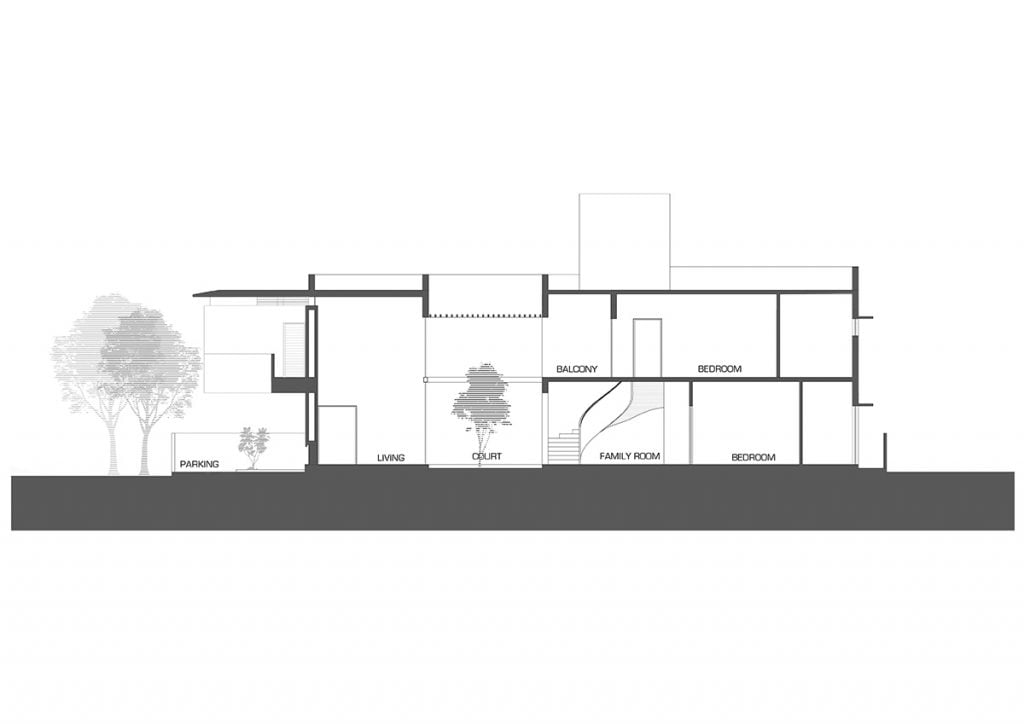 Know more about Modern Indian House Architecture.
So, Wingers – this is a one fine example of contemporary Indian house with a private outdoor courtyard. Anyway Courtyard is a most famous design element in house designing and planning. Because with a good private courtyard, house breath inside also. Have a thread on it, share with us.