Architecture for Field of Ideas German Pavilion. Milan Expo 2015 is on of the finest example of the only pavilion. which along with Switzerland's, is being illustrated to the public. Water, soil, climate and biodiversity are the main resources present in nature. and an intelligent use of these resources is the focus of the question of the importance of food for the future of the planet.
German Pavilion – Milan Expo 2015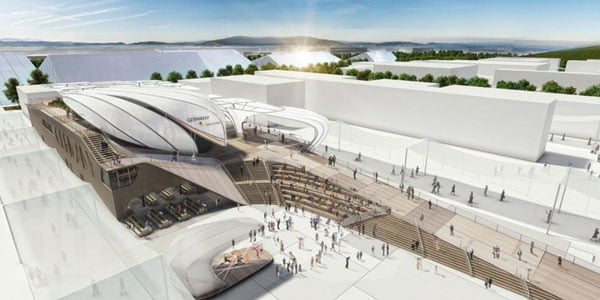 Design Considerations Of German Pavilion Milan Expo 2015
The exhibition revolves around natural resources, and visitors experience an atmosphere that is full of mystery and energy.
It is worth taking a trip to pay a visit to Field of Ideas German Pavilion Milan Expo, as the pavilion is architecturally organic, is made of reusable materials, and offers an overview of modern technological solutions that have been tried and tested.
It provides a plausible and original contribution that demonstrates Germany's interest in caring for the environment and in the important developments in the field of energy supplies.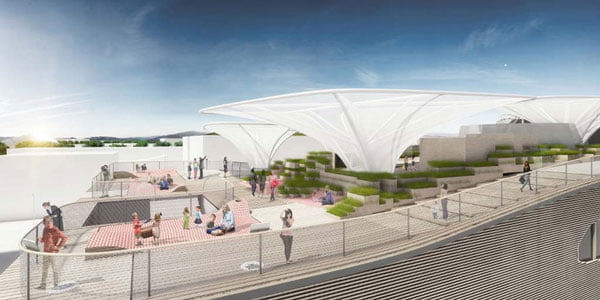 The landscape dominates the architecture. It is a Field of Ideas German Pavilion Milan Expo that communicates, it is open and accessible and it encourages comparison and exchange of ideas in order to debunk the stereotypical myth that German people and culture are cold.
Know More About Milan expo:
The metaphor of fields of ideas symbolizes a way of experiencing the environment which looks to the future.
It welcomes the visitors to the Milan expo 2015, and enables them to live an experience which is complete.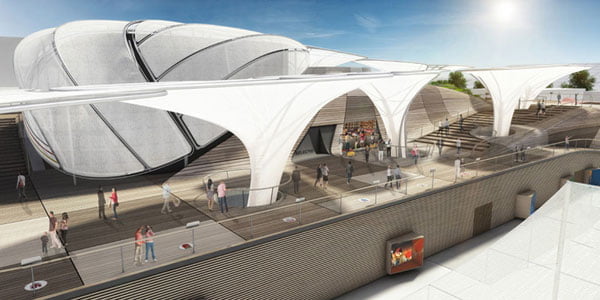 Field of Ideas German Pavilion Milan Expo areas have been set up for visitors to the universal exhibition taking place in Milan:
the square, the terrace, the theater, the fields and the lawns, inspired by luxury roof gardens, the restaurant where you can discover the variety and abundance of food.
Field of Ideas German Pavilion Milan Expo areas provide entertainment as well as an opportunity to relax.
The main goal –  that everyone is called upon to build a better, sustainable future.
One where everyone must play an active role – remains clear throughout, even during the pre-show which deals with activists who are engaged in promoting sustainable food.
And with the Be(e) Active message, which forms a captivating and dynamic last show.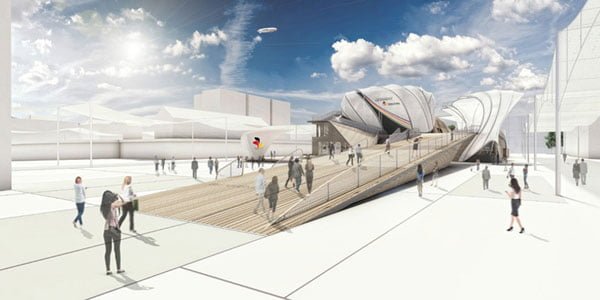 People who move towards Field of Ideas German Pavilion Milan Expo the 2015 Milan Expo cannot remain indifferent when they are urged to obey the imperative "Be":
they are presented with a play on vowels, in a rich and varied show, while eyes stylized by Be(e) lead the visitors through their discovery of the natural beauty of Germany.
The visitor sees fields, orchards, gardens. and cities during the flight, together with people and places that take part in the production and distribution of food.
It is a lively and witty lesson which creates a feeling of joy and brings people together.
In a spellbinding way it encourages people to take action, it puts forward ideas and stays alive in your memory.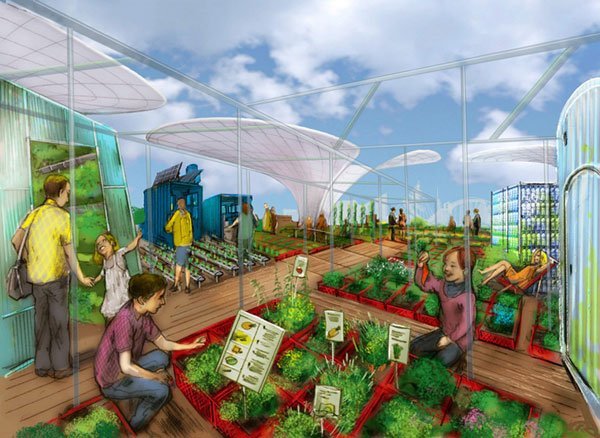 German Pavilion Project Info:

Overall responsibility

: german federal ministry of economics and technology, bonn

Management company

: messe frankfurt gmbh

Design, planning, realization

: deutscher pavilion expo milano consortium

Spatial concept, architecture, general planning

: schmidhuber, münchen

Content concept, exhibition, media

: milla & partner, stuttgart

Project management and construction

: nüssli (deutschland) gmbh, roth

Image

: © schmidhuber / milla & partner

The design for the Field of Ideas German Pavilion Milan Expo pavilion's exhibition, led by milla & partner, includes interactive presentations introducing ideas and insights from Germany.
About ecologically conscious food and natural resource management. mobile devices, called 'seed boards', enable visitors to explore, discover, and collect content presented throughout the building.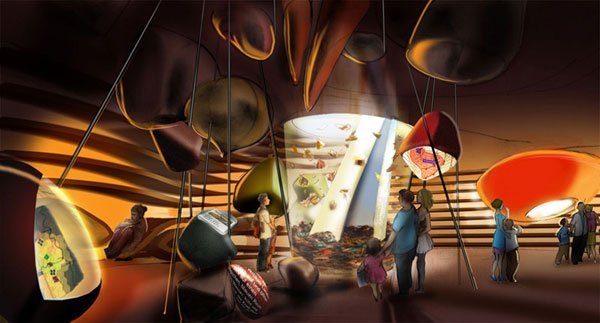 Various paths representing land, water, climate, and biodiversity intermingle to create diverse spatial experiences. additionally,
The facility offers three different ways of eating.
An openly accessible area for tasting, a gourmet restaurant for fine dining, and a culinary venue reflective of the Germans' gemütlichkeit (a cozy and hospitable environment).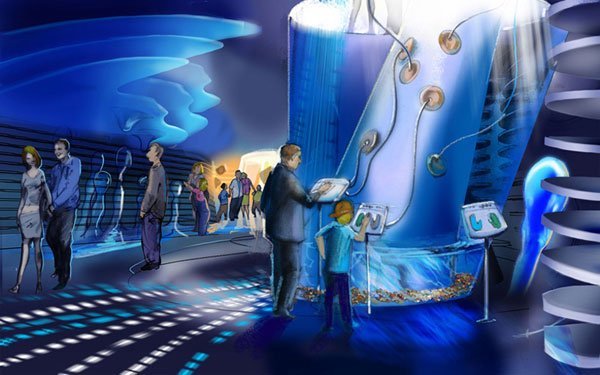 At the southwest corner next to the Field of Ideas German Pavilion Milan Expo structure, the 'German piazza' provides a gathering place as well as an area for performances and events.
Stepped seating integrates with the ramping form, while a restaurant. able to accommodate 350 guests, is on the ground level of the building.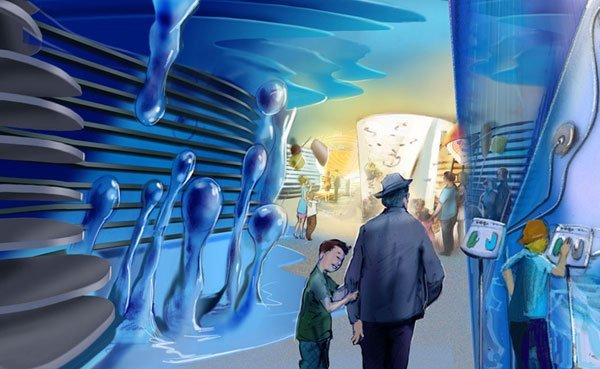 Now we see some interesting visuals about Architecture for Field of Ideas German Pavilion Milan Expo 2015.
Ref :  designboom.com,  milanexpotours.com
So, friends this is all about of Architecture for Field of Ideas German Pavilion Milan Expo 2015. I hope you Enjoy it, 🙂