Latest Train Station of All Aboard Florida is Design By SOM. a latest news from the world of transportation industries and also architectural world.
Recently, SOM revealed its design for the Miami hub of All Aboard Florida's passenger rail line. The terminal will be one of three that connects more than 235 miles of rail lines crossing the state of Florida.
With the Sunshine State close to becoming the third biggest in the union in terms of population, these stations will serve as a welcome travel alternative to crowded highways.
Miami station alone is expecting to serve about 12 million visitors. The stations will also host retail outlets and restaurants, making them cultural landmarks within their respective cities.
 Latest Train Station of All Aboard Florida is Design by SOM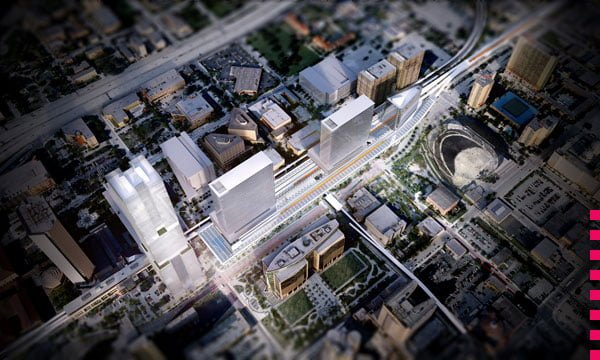 Miami, FL – In a ceremony today, Miami Mayor Tomás Pedro Regalado, Miami-Dade County Mayor Carlos A. Gimenez, and All Aboard Florida executives unveiled designs for All Aboard Florida's new multimodal hub for Miami, planned and designed by Skidmore, Owings & Merrill LLP (SOM).
In addition to the Miami hub. SOM is also planning and designing All Aboard Florida's passenger stations in Fort Lauderdale. And West Palm Beach, which will be unveil at a later date.
All Aboard Florida is the only privately own. Operating and finance project of its kind being develop in the US today. All Aboard Florida's 235-mile network of rail lines will connect South Florida to Orlando. By utilizing the current rail infrastructure for the Florida East Coast Corridor. Between Miami and the Space Coast. And creating new tracks into Central Florida. The transformation infrastructure project will provide a vital new service for Florida residents. Business people, and visitors and eliminate more than three million car trips. From the region's roadways each year. Passenger service is anticipating to begin in late 2016.

"An estimated 12 million travelers will benefit from the Miami station," says Michael Reininger. President and Chief Development Officer, All Aboard Florida. "All Aboard Florida provides a fast and convenient transit alternative for this growing demand and need. While integrating transportation infrastructure with mixed use. Development to serve as a catalyst for transformation and economic vitality in a city. That is quickly becoming a model for urban living today."
This project is a true celebration of the power and potential of transit-oriented development. States Roger Duffy, Design Partner at SOM.
Train Station Project:
We are excited to continue working with All Aboard Florida to realize. This vibrant infrastructural undertaking, unparalleled in its scope, scale, and vision. Florida‐based Zyscovich Architects is serving as the project's Associate Architect and Planner.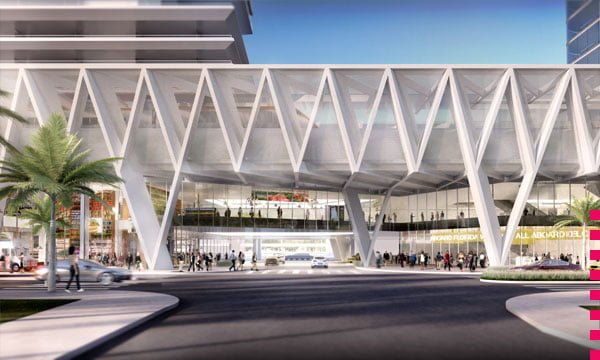 SOM's three stations will be key portals within All Aboard Florida's rail system.
Envisioned not only as gateways to their respective cities. But also as iconic destinations. The terminals will be filled with spaces to shop, eat, and meet.
In downtown Miami, SOM has responded to an extraordinarily challenging. And dense site by elevating the railways 50 feet in the air.
Know More About Transport Architecture,
Retail spaces are vertically layered beneath the soaring tracks. And ample use of glass will give the station a shimmering, lightweight quality.
…..Continue to Next Page for More Detail.
no comments