Are you aware of the name of Who is Frank Lloyd Wright? Architect by Profession, and well know world wide for their contribution in the progress of architecture in US. But Did you know – What is the Last House Design by Architect Frank Lloyd Wright? Have an any ideas of the architectural Styles in the FLW's architectural projects. But here we see in detail of last house design by frank Lloyd Wright or final credited design before his death. The Norman Lykes House was the last designed by FLW, a world famous American architect and very prestigious name in the world of design.
Norman Lykes Home: The Last House Design by Architect Frank Lloyd Wright
This Norman Lykes home was design by Architect Frank Lloyd wright, last listed work by him. This house placed on the Phoenix hillside, to get a view of the downtown of city from the far. Norman Lykes home is the master piece as others by FLW's work.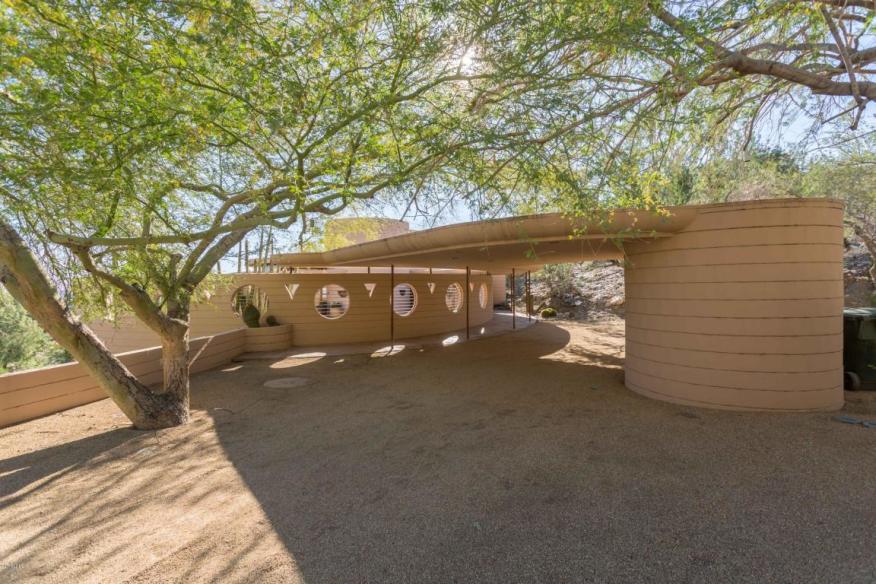 House design is reflect the Flw's organic design mastery of work.Norman Lykes House Design by Architect Frank Lloyd Wright as similar forms demonstrated in other sites include the New York's Guggenheim and Arizona's David and Gladys Home.
Characteristics of Last House Design by Architect Frank Lloyd Wright.
A area of house around 2,800 sq.ft.
House surrounded by craggy desert.
Organic design by Flw; using Circles in plan.
Floor plan features several intersecting circles and cylinders of varying sizes.
Original built-in furniture and fixtures.
Five bedrooms with five bathrooms with expansive views of Palm Canyon.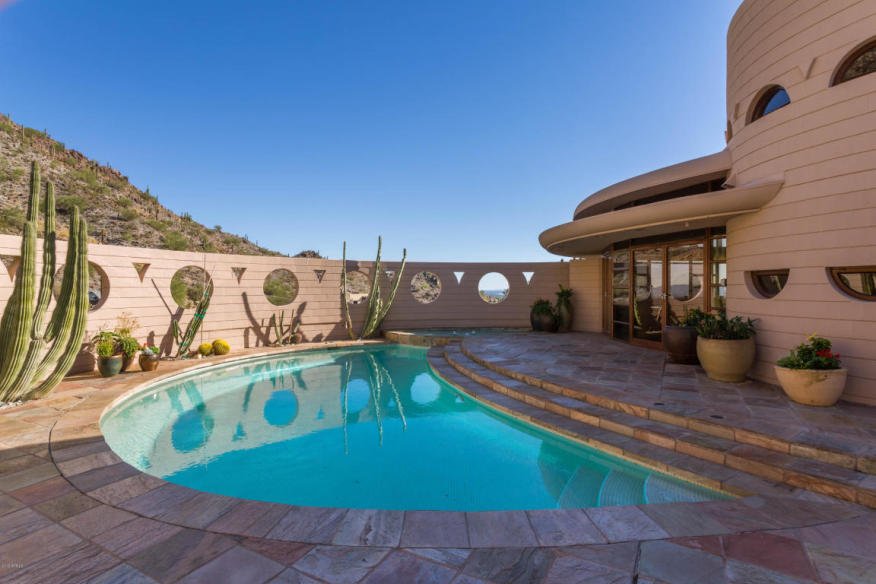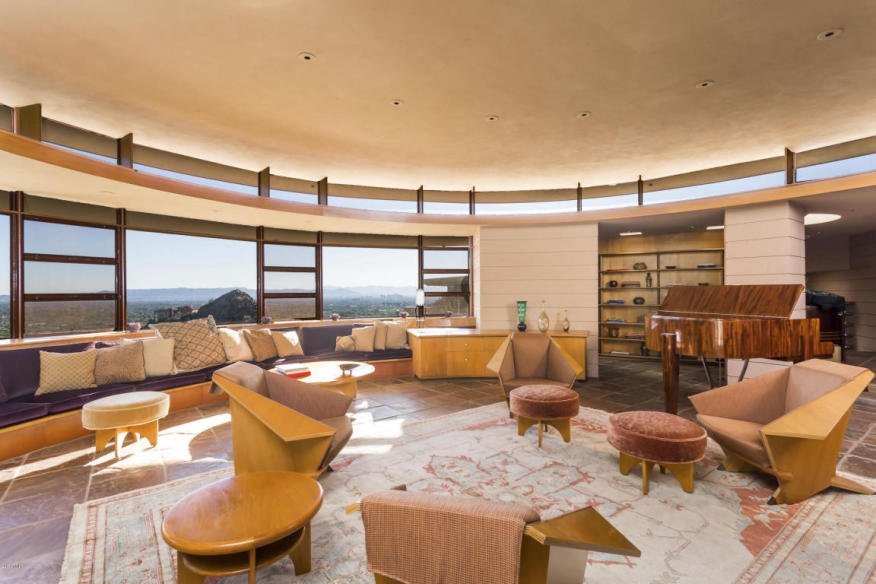 Image Courtesy by Estately.
Homeowners Norman and Aimee Lykes commissioned Wright to design their home in 1959, but after his death, Wright's apprentice, Taliesin architect John Rattenbury, finished the design and went on to oversee construction of the home, completed in 1968.
The Lykes resided in the home until they sold it in 1994.After the sale, Rattenbury renovated the last house design by architect frank lloyd wright for the new residents, including altering the five bedrooms into three larger rooms, and converting a workshop into a home theater.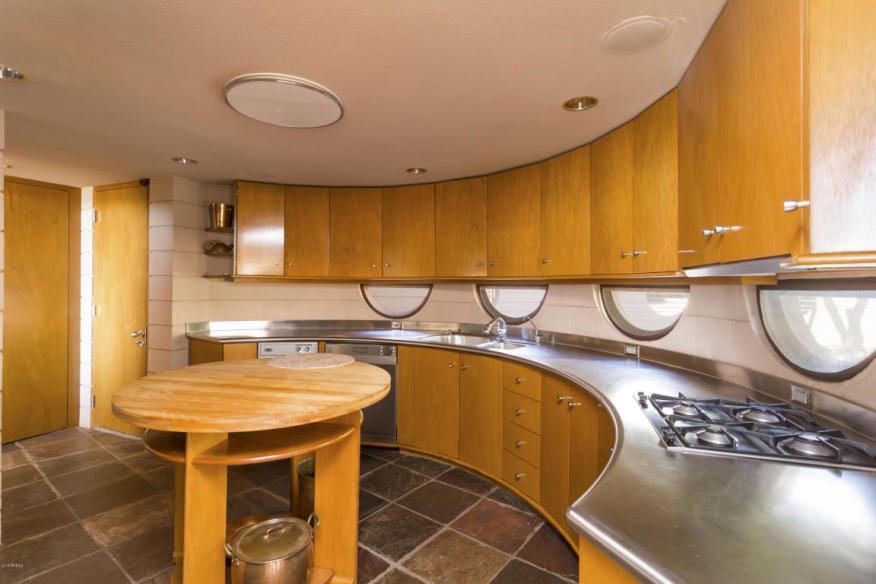 Know more about world famous architects.
More pictures of houses designed by frank lloyd wright on Next Page!!!
Currently up for sale with the original furnishings for $3.6 million, a new resident is invited to experience, last house design by architect frank lloyd wright – Wright's very last piece of work.